Rennkit™ always adding  Preferred Shops to easily handle your car's upgrade installation.
See if there is one near you:
Rennkit Preferred Shops
---
---
NEWS
Rennkit has engineered an upgrade to the eRam Kit™ in order to reduce "wing wobble" on 4″ and 4-3/4″ eRam Kits.  This new part is also available to owners of the eRam Kit that were shipped prior to the upgrade.  Easily installed in 30 – 40 minutes.  Click on Contact Us below to consider a set of Upgraded Linear Bearings.

---
We have another new product!  997 Turbo (OEM Hydraulic System) Wing Extenders!  1″ and 2″ extenders.  More info at the bottom of this PAGE
---
We are the original and have the ONLY U.S. Patent for an electric wing actuation system!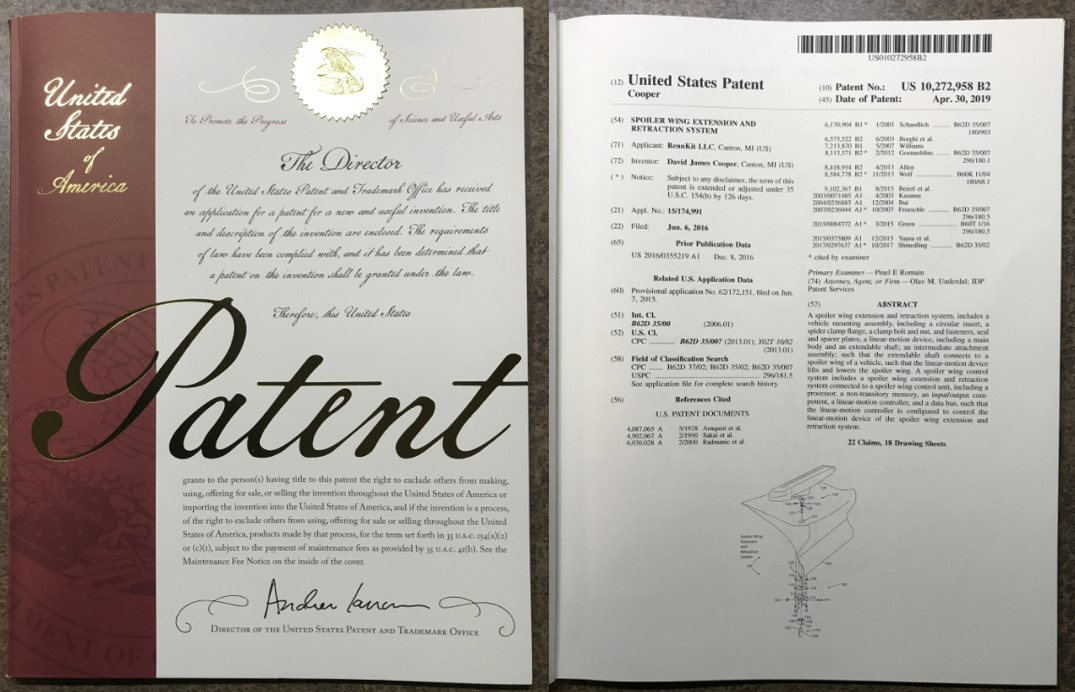 ---
Rennkit™ Cal*Cool™ bolt on Caliper Coolers for larger 350 mm front rotors are now available!  You can learn all about them HERE
---
ClimaRepair replacement fan/temp switches.  Click on the picture to learn more.
---
AUTO-BLiP is now in our lineup of performance parts for the all 2001 onward Porsches® with e-Gas and manual transmission.  Automatically blips the throttle at downshift.  Hear it in action in a Cayman S:
More info on the AUTO-BLiP product  HERE.
---
We are the only company in the world to offer an all-electric Carrera GT wing actuation set.  Click the picture below to learn more about the Carrera GT eRam Kit™:

---
---
Need Bluetooth for your factory radio?  We have it!  Our BTR-2 Bluetooth Retrofit Kit™ adds Bluetooth to your factory (non-MOST CAN Bus system) radio.  Works on factory radios through 2002.  Click the picture below to learn more…
---