996, 997, 991, 992, Boxster, Cayman, Panamera, Cayenne, Macan
Rennkit™ is pleased to be the first N. American Porsche® specialist to add the Zunsport line of stainless grill protection screens.  Available in two finishes, Black and Chrome.  Protects your investment.  Looks great AND keeps leaves and road debris from plugging up or damaging your radiators!  Full set of instructions with purchase for easy install from OUTSIDE the bumper.
Questions?

Installation
With any mechanical experience, the average owner can install Zunsport grills within an hour.  Shop Installation is estimated at $200.  RENNKIT PREFERRED SHOPS
Here are the steps:
Identify the parts

Verify product compatibility with vehicle

Install screens (from outside) and fasten
All parts shipped from manufacturer in the UK.  Shipping may require extra time, please plan accordingly.  Parts are warranted by original manufacturer.
*A $57 fee will be added for expedited shipping from the UK.  You must include a phone number for the shipper.
DUE TO THE COVID CRISIS, SOME ITEMS MAY EXPERIENCE A DELAY IN SHIPMENT. 
1996-2004 986 Boxster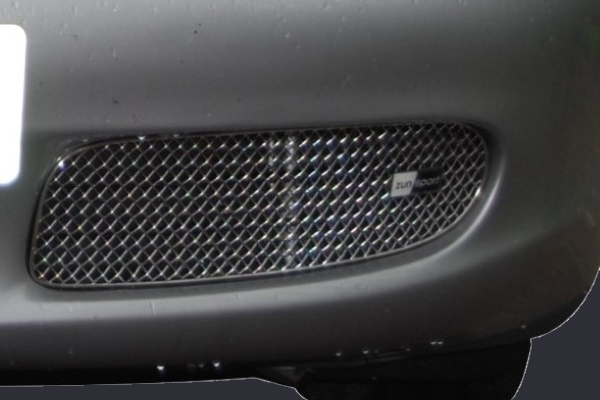 ZPR17906 986 Boxster - Outer Grill Set (pair)
Outer Grill Set (pair) for 1996-2004 986 Boxster
$159.00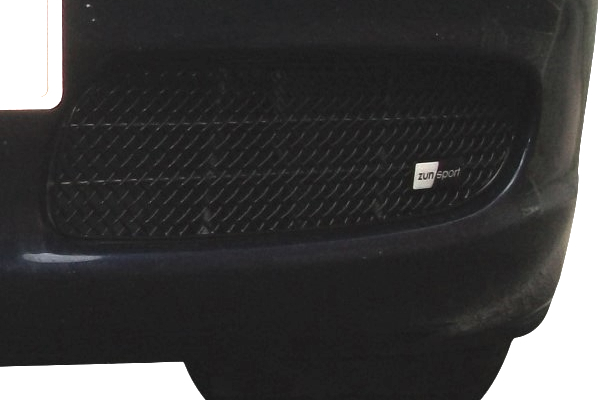 ZPR17906B 986 Boxster - Outer Grill Set (pair) Black
Outer Grill Set (pair) Black for 1996-2004 986 Boxster
$169.00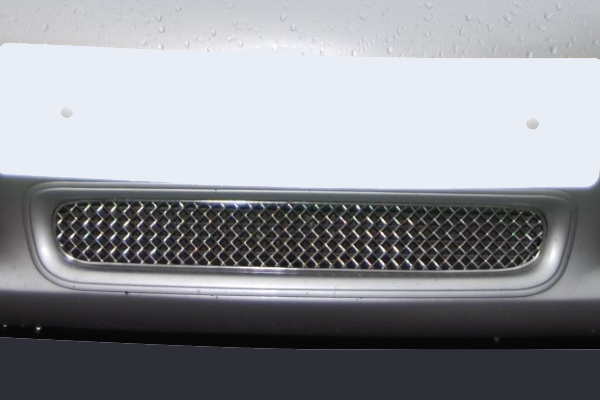 ZPR17806 986 Boxster - Center Grill (S only)
Center Grill (S only) for 1996-2004 986 Boxster
$79.00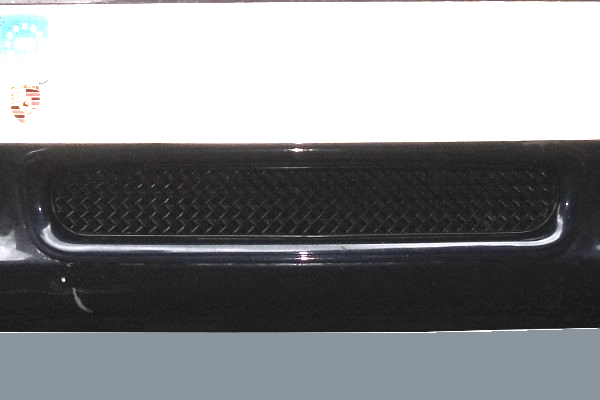 ZPR17806B 986 Boxster - Center Grill (S only) Black
Center Grill (S only) Black for 1996-2004 986 Boxster
$79.00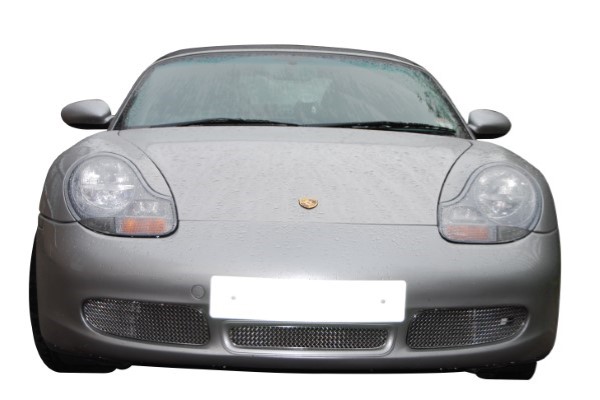 ZPR12296 986 Boxster - Front Grill Set (S only)
Front Grill Set (S only) for 1996-2004 986 Boxster
$219.00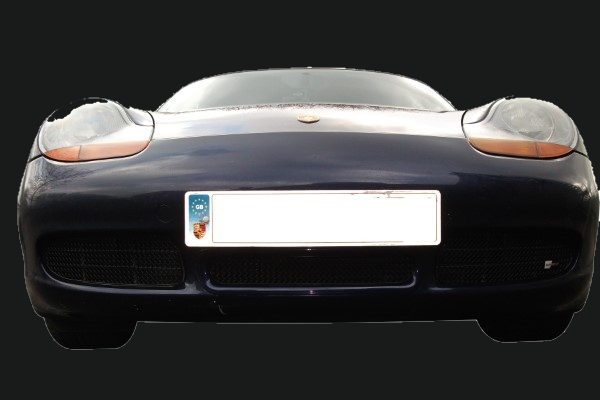 ZPR12296B 986 Boxster - Front Grill Set (S only) Black
Front Grill Set (S only) Black for 1996-2004 986 Boxster
$229.00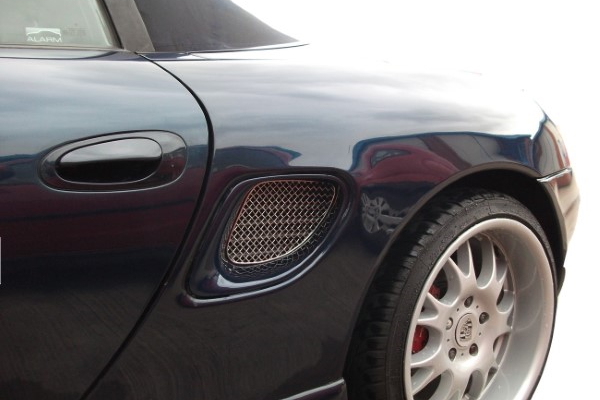 ZPR42299 986 Boxster - Side Vent Grill Set
Side Vent Grill Set for 1996-2004 986 Boxster
$119.00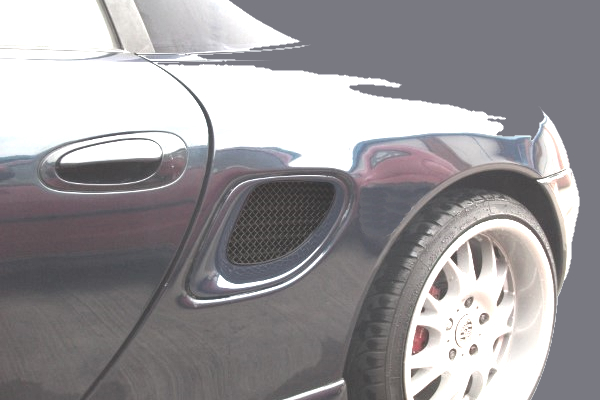 ZPR42299B 986 Boxster - Side Vent Grill Set Black
Side Vent Grill Set Black for 1996-2004 986 Boxster
$129.00
ZPR42399 986 Boxster - Full Grill Set (S only)
Full Grill Set (S only) for 1996-2004 986 Boxster
$339.00
ZPR42399B 986 Boxster - Full Grill Set (S only) Black
Full Grill Set (S only) Black for 1996-2004 986 Boxster
$349.00
2005-2008 987.1 Boxster Manual
ZPR19605 987.1 Boxster Manual- Outer Grill Set (pair)
Outer Grill Set (pair) for 2005-2008 987.1 Boxster Manual
$159.00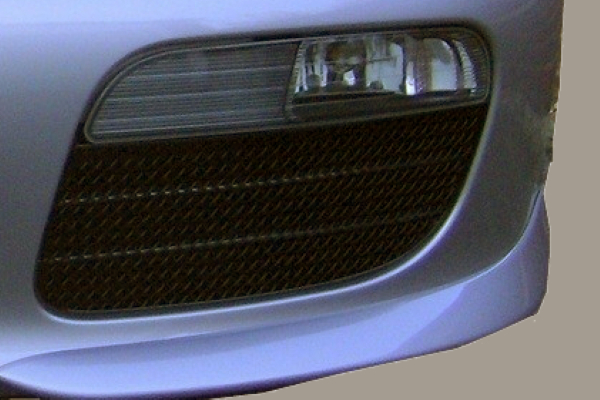 ZPR19605B 987.1 Boxster Manual- Outer Grill Set (pair) Black
Outer Grill Set (pair) Black for 2005-2008 987.1 Boxster Manual
$169.00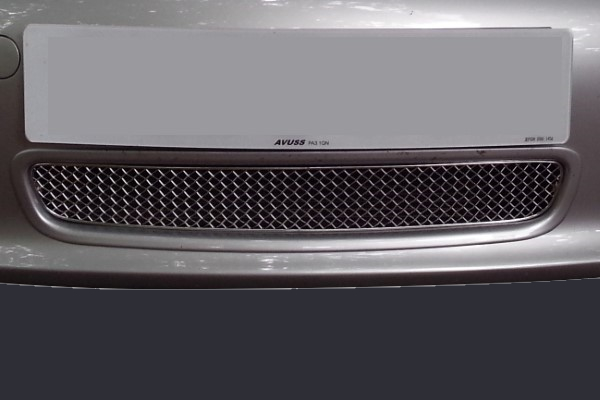 ZPR21305 987.1 Boxster Manual- Center Grill (S only)
Center Grill (S only) for 2005-2008 987.1 Boxster Manual
$89.00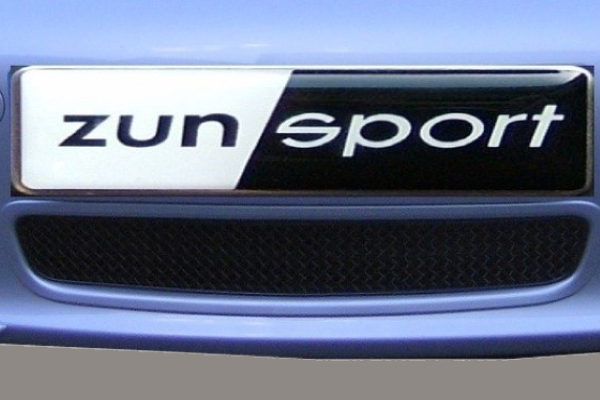 ZPR21305B 987.1 Boxster Manual- Center Grill (S only) Black
Center Grill (S only) Black for 2005-2008 987.1 Boxster Manual
$89.00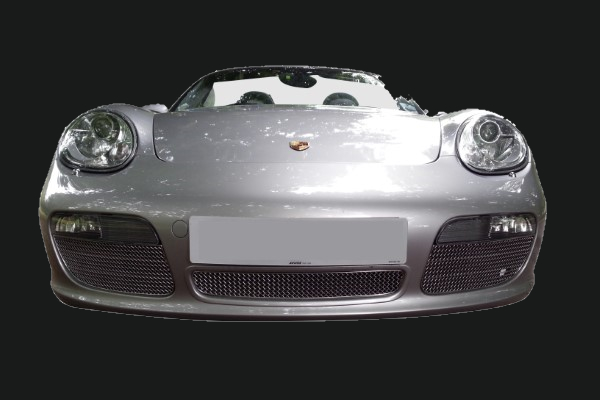 ZPR21405 987.1 Boxster Manual- Front Grill Set (S only)
Front Grill Set (S only) for 2005-2008 987.1 Boxster Manual
$219.00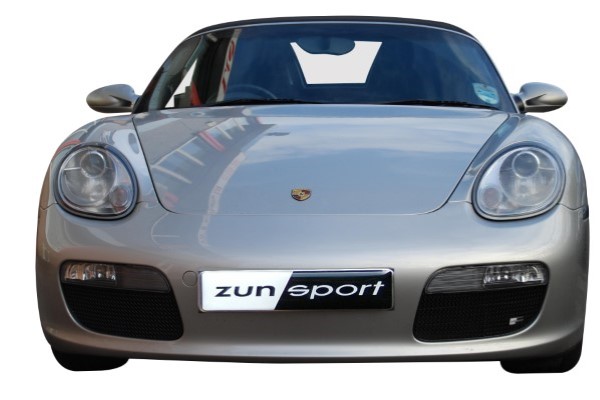 ZPR21405B 987.1 Boxster Manual- Front Grill Set (S only) Black
Front Grill Set (S only) Black for 2005-2008 987.1 Boxster Manual
$229.00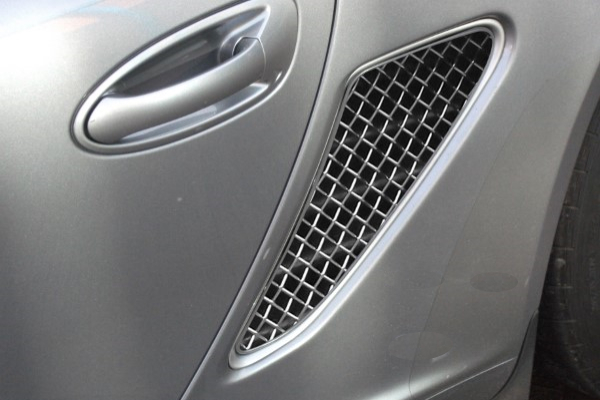 ZPR46205 987.1 Boxster Manual- Side Vent Grill Set
Side Vent Grill Set for 2005-2008 987.1 Boxster Manual
$159.00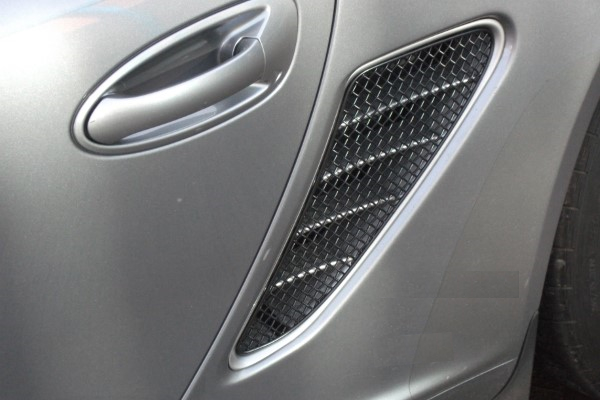 ZPR46205B 987.1 Boxster Manual- Side Vent Grill Set Black
Side Vent Grill Set Black for 2005-2008 987.1 Boxster Manual
$159.00
ZPR46505 987.1 Boxster Manual- Complete Grill Set
Complete Grill Set for 2005-2008 987.1 Boxster Manual
$359.00
ZPR46505B 987.1 Boxster Manual- Complete Grill Set Black
Complete Grill Set Black for 2005-2008 987.1 Boxster Manual
$379.00
2005-2008 987.1 Boxster Tiptronic
ZPR19605 987.1 Boxster Tiptronic- Outer Grill Set (pair)
Outer Grill Set (pair) for 2005-2008 987.1 Boxster Tiptronic
$159.00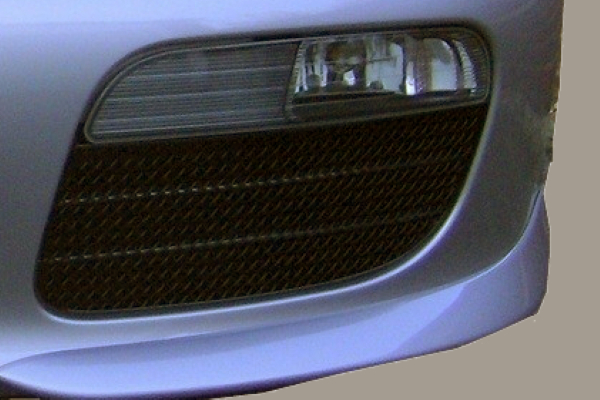 ZPR19605B 987.1 Boxster Tiptronic- Outer Grill Set (pair) Black
Outer Grill Set (pair) Black for 2005-2008 987.1 Boxster Tiptronic
$169.00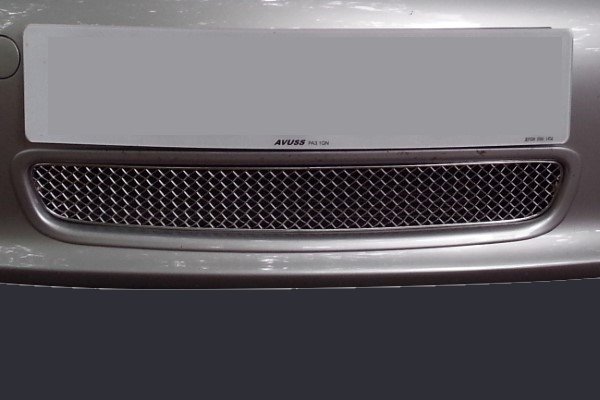 ZPR37804 987.1 Boxster Tiptronic- Center Grill (S only)
Center Grill (S only) for 2005-2008 987.1 Boxster Tiptronic
$89.00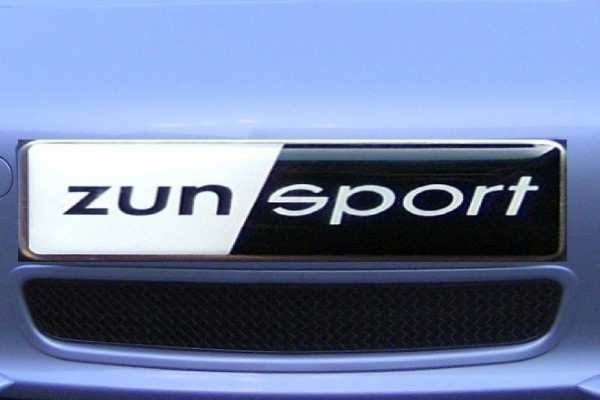 ZPR37804B 987.1 Boxster Tiptronic- Center Grill (S only) Black
Center Grill (S only) Black for 2005-2008 987.1 Boxster Tiptronic
$89.00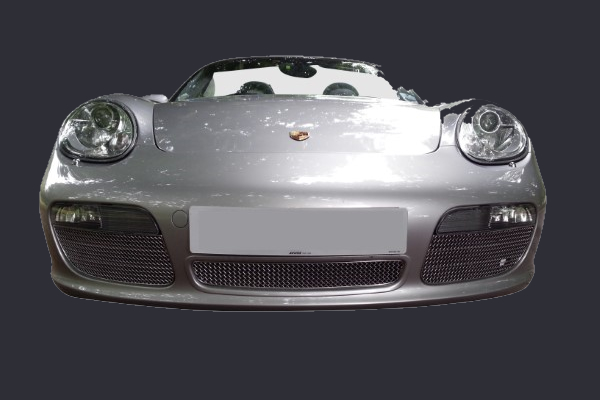 ZPR37904 987.1 Boxster Tiptronic- Front Grill Set (S only)
Front Grill Set (S only) for 2005-2008 987.1 Boxster Tiptronic
$219.00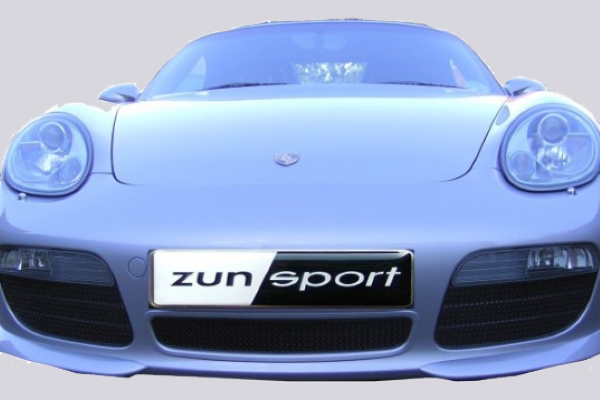 ZPR37904B 987.1 Boxster Tiptronic- Front Grill Set (S only) Black
Front Grill Set (S only) Black for 2005-2008 987.1 Boxster Tiptronic
$229.00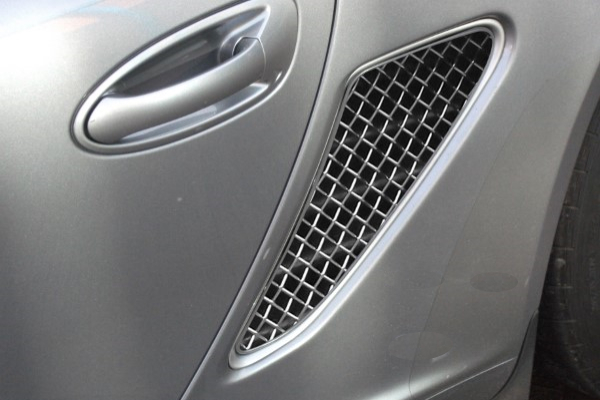 ZPR46205 987.1 Boxster Tiptronic- Side Vent Grill Set
Side Vent Grill Set for 2005-2008 987.1 Boxster Tiptronic
$159.00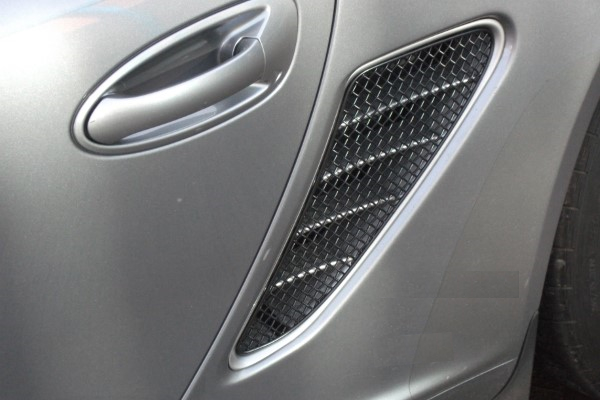 ZPR46205B 987.1 Boxster Tiptronic- Side Vent Grill Set Black
Side Vent Grill Set Black for 2005-2008 987.1 Boxster Tiptronic
$159.00
ZPR46305 987.1 Boxster Tiptronic- Complete Grill Set
Complete Grill Set for 2005-2008 987.1 Boxster Tiptronic
$359.00
ZPR46305B 987.1 Boxster Tiptronic- Complete Grill Set Black
Complete Grill Set Black for 2005-2008 987.1 Boxster Tiptronic
$379.00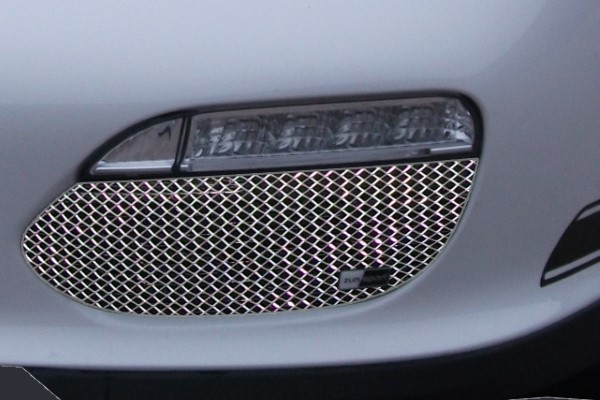 ZPR41309 987.2 Boxster Tiptronic- Outer Grill Set (pair)
Outer Grill Set (pair) for 2009-2013 987.2 Boxster Tiptronic
$179.00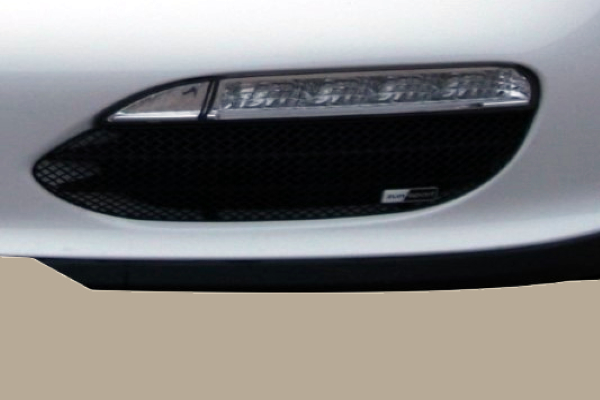 ZPR41309B 987.2 Boxster Tiptronic- Outer Grill Set (pair) Black
Outer Grill Set (pair) Black for 2009-2013 987.2 Boxster Tiptronic
$209.00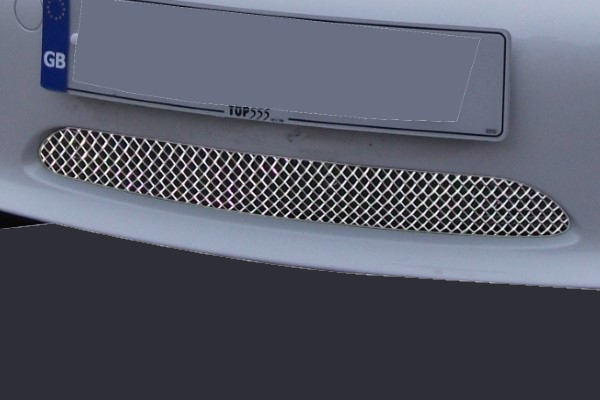 ZPR41409 987.2 Boxster Tiptronic- Center Grill (S only)
Center Grill (S only) for 2009-2013 987.2 Boxster Tiptronic
$109.00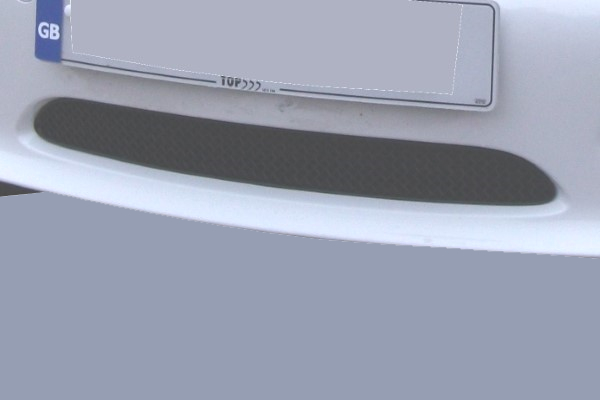 ZPR41409B 987.2 Boxster Tiptronic- Center Grill (S only) Black
Center Grill (S only) Black for 2009-2013 987.2 Boxster Tiptronic
$119.00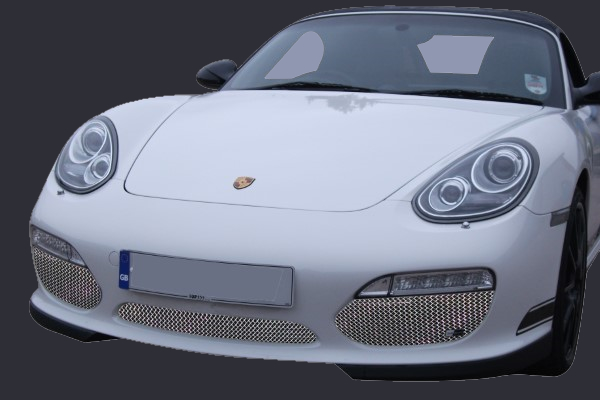 ZPR41509 987.2 Boxster Tiptronic- Front Grill Set (S only)
Front Grill Set (S only) for 2009-2013 987.2 Boxster Tiptronic
$279.00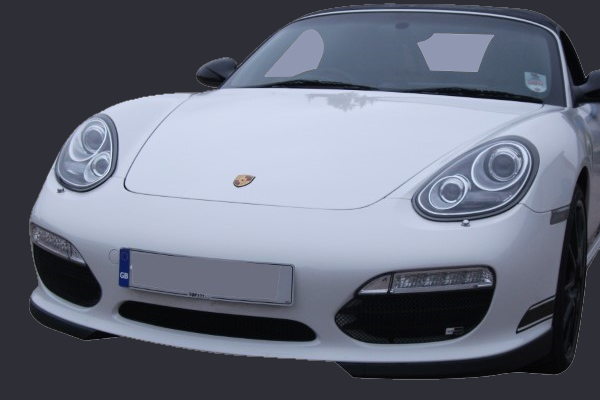 ZPR41509B 987.2 Boxster Tiptronic- Front Grill Set (S only) Black
Front Grill Set (S only) Black for 2009-2013 987.2 Boxster Tiptronic
$309.00
2009-2013 987.2 Boxster Manual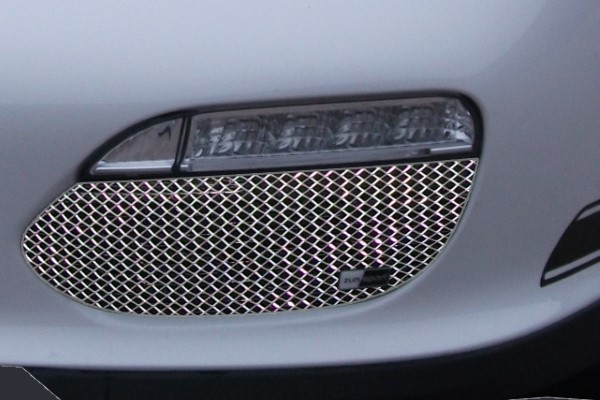 ZPR41309 987.2 Boxster Manual- Outer Grill Set (pair)
Outer Grill Set (pair) for 2009-2013 987.2 Boxster Manual
$179.00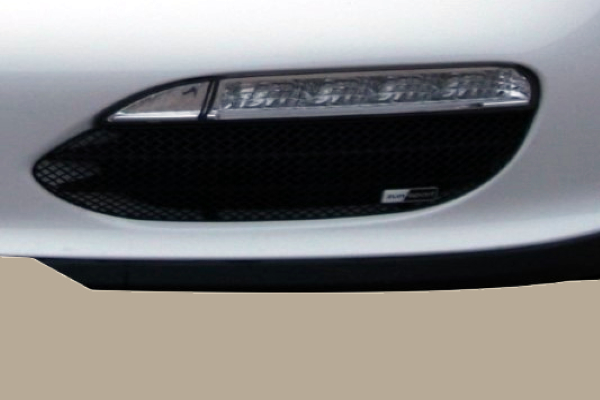 ZPR41309B 987.2 Boxster Manual- Outer Grill Set (pair) Black
Outer Grill Set (pair) Black for 2009-2013 987.2 Boxster Manual
$209.00
ZPR41709 987.2 Boxster Manual- Center Grill (S only)
Center Grill (S only) for 2009-2013 987.2 Boxster Manual
$109.00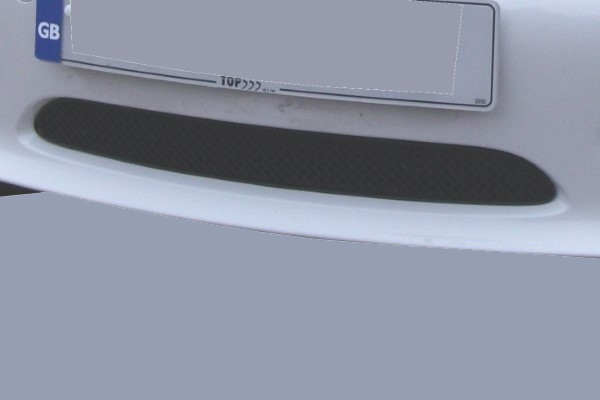 ZPR41709B 987.2 Boxster Manual- Center Grill (S only) Black
Center Grill (S only) Black for 2009-2013 987.2 Boxster Manual
$119.00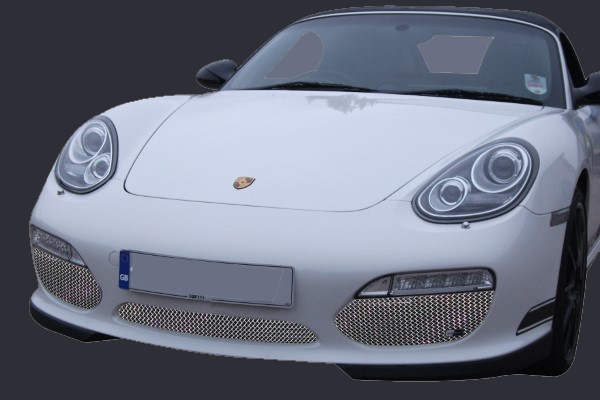 ZPR41809 987.2 Boxster Manual- Front Grill Set (S only)
Front Grill Set (S only) for 2009-2013 987.2 Boxster Manual
$279.00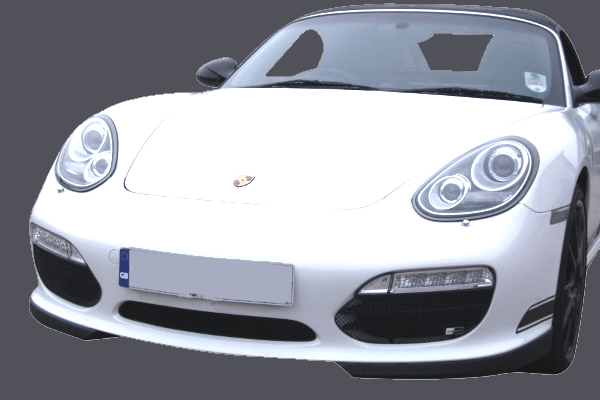 ZPR41809B 987.2 Boxster Manual- Front Grill Set (S only) Black
Front Grill Set (S only) Black for 2009-2013 987.2 Boxster Manual
$309.00
2005-2009 987.1 Cayman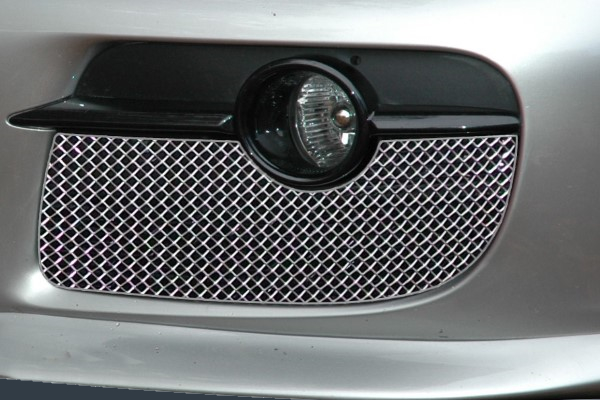 ZPR20405 987.1 Cayman - Outer Grill Set (pair)
Outer Grill Set (pair) for 2005-2009 987.1 Cayman
$189.00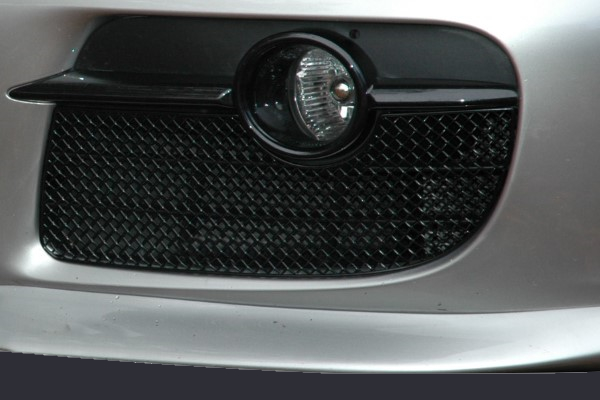 ZPR20405B 987.1 Cayman - Outer Grill Set (pair) Black
Outer Grill Set (pair) Black for 2005-2009 987.1 Cayman
$219.00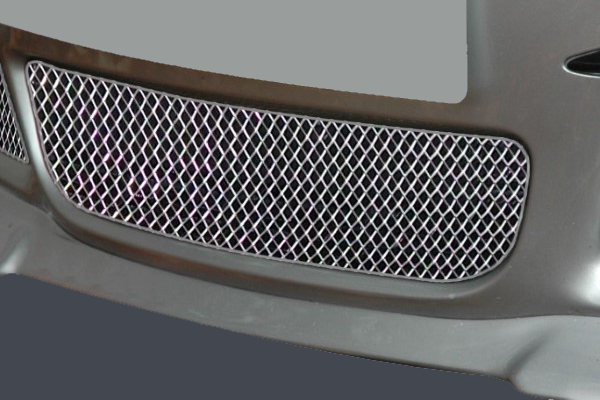 ZPR20505 987.1 Cayman - Center Grill (Manual/Tip)
Center Grill (Manual/Tip) for 2005-2009 987.1 Cayman
$139.00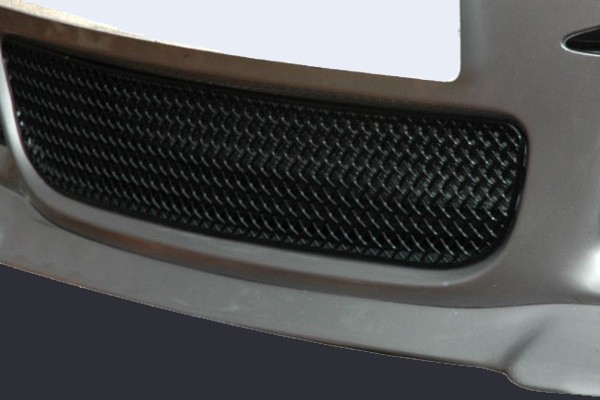 ZPR20505B 987.1 Cayman - Center Grill (Manual/Tip) Black
Center Grill (Manual/Tip) Black for 2005-2009 987.1 Cayman
$169.00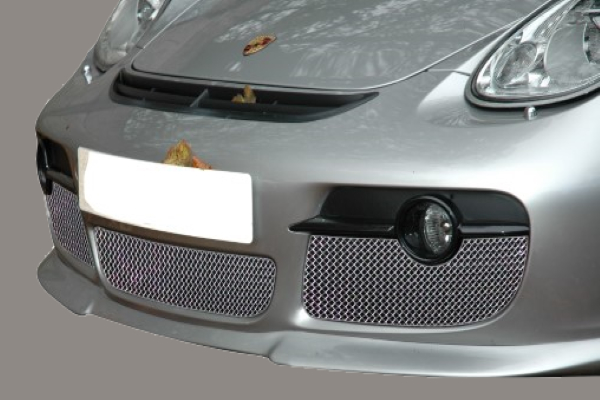 ZPR20705 987.1 Cayman - Full Front Grill Set (Manual/Tip)
Full Front Grill Set (Manual/Tip) for 2005-2009 987.1 Cayman
$309.00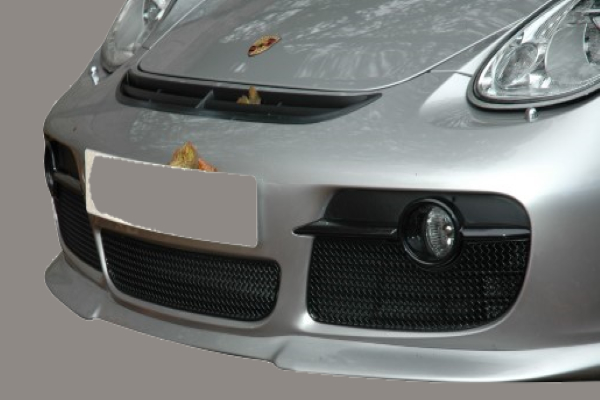 ZPR20705B 987.1 Cayman - Full Front Grill Set (Manual/Tip) Black
Full Front Grill Set (Manual/Tip) Black for 2005-2009 987.1 Cayman
$359.00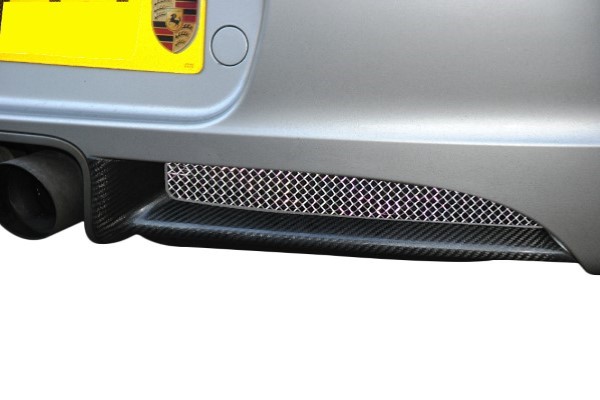 ZPR21005 987.1 Cayman - Rear Grills (pair)
Rear Grills (pair) for 2005-2009 987.1 Cayman
$99.00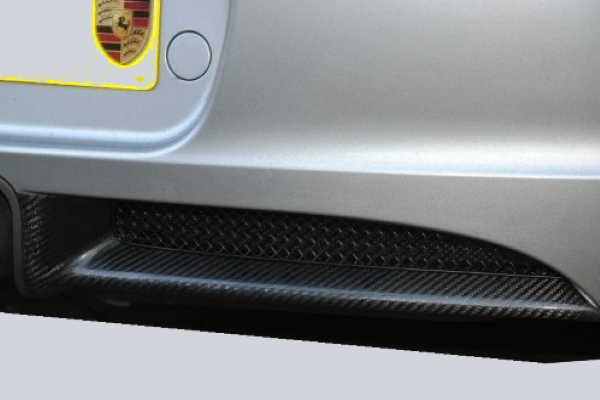 ZPR21005B 987.1 Cayman - Rear Grills (pair) Black
Rear Grills (pair) Black for 2005-2009 987.1 Cayman
$109.00
ZPR63205 987.1 Cayman - Side Vent Grill Set
Side Vent Grill Set for 2005-2009 987.1 Cayman
$129.00
ZPR63205B 987.1 Cayman - Side Vent Grill Set Black
Side Vent Grill Set Black for 2005-2009 987.1 Cayman
$139.00
ZPR21105 987.1 Cayman - Complete Grill Kit
Complete Grill Kit for 2005-2009 987.1 Cayman
$489.00
ZPR21105B 987.1 Cayman - Complete Grill Kit Black
Complete Grill Kit Black for 2005-2009 987.1 Cayman
$519.00
2009-2013 987.2 Cayman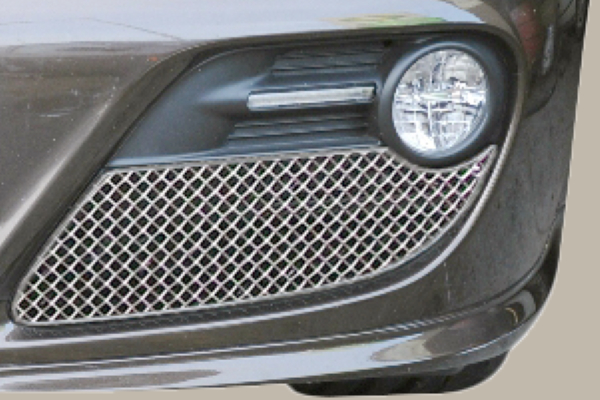 ZPR21509 987.2 Cayman - Outer Grill Set (pair)
Outer Grill Set (pair) for 2009-2013 987.2 Cayman
$189.00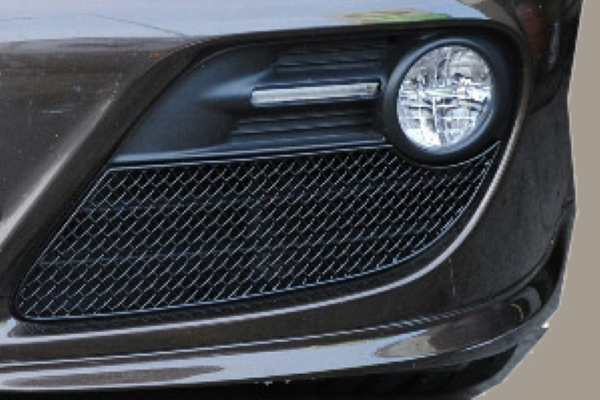 ZPR21509B 987.2 Cayman - Outer Grill Set (pair) Black
Outer Grill Set (pair) Black for 2009-2013 987.2 Cayman
$219.00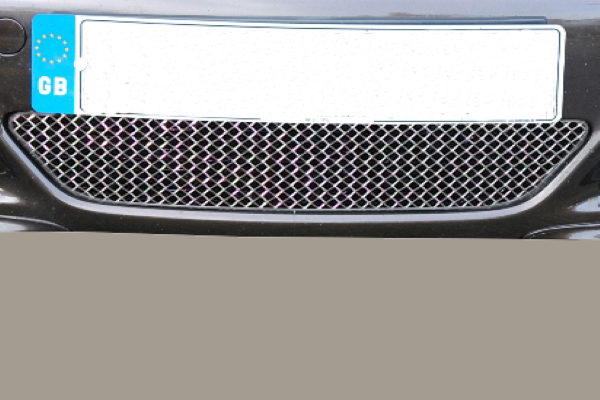 ZPR21609 987.2 Cayman - Center Grill (Manual/PDK)
Center Grill (Manual/PDK) for 2009-2013 987.2 Cayman
$139.00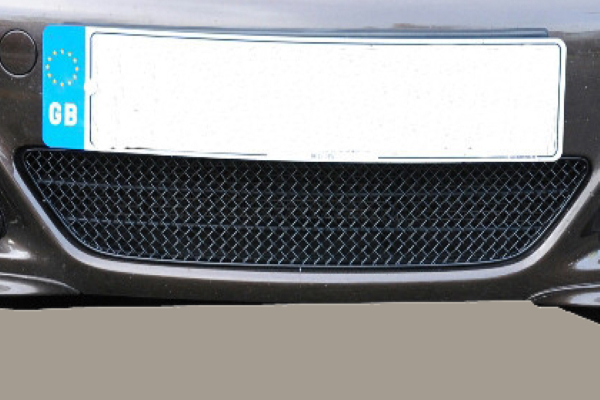 ZPR21609B 987.2 Cayman - Center Grill (Manual/PDK) Black
Center Grill (Manual/PDK) Black for 2009-2013 987.2 Cayman
$169.00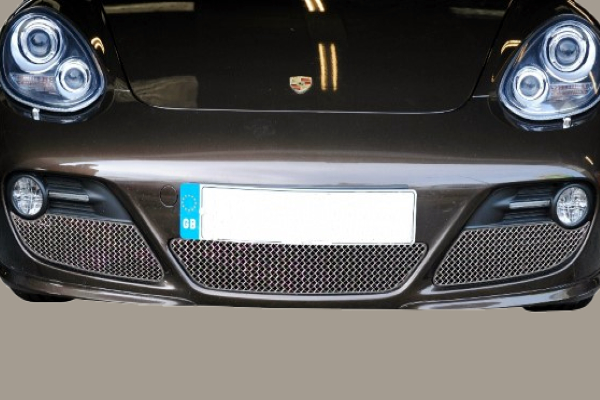 ZPR21809 987.2 Cayman - Full Front Grill Set (Manual/PDK)
Full Front Grill Set (Manual/PDK) for 2009-2013 987.2 Cayman
$309.00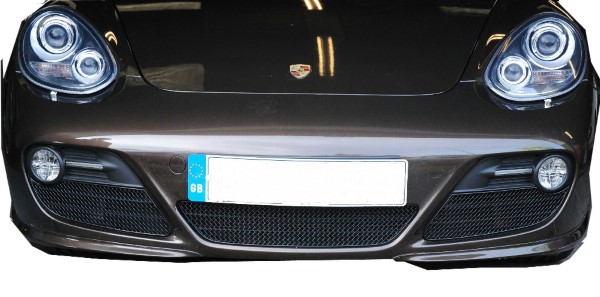 ZPR21809B 987.2 Cayman - Full Front Grill Set (Manual/PDK) Black
Full Front Grill Set (Manual/PDK) Black for 2009-2013 987.2 Cayman
$359.00
ZPR27309 987.2 Cayman - Rear Grills (pair)
Rear Grills (pair) for 2009-2013 987.2 Cayman
$109.00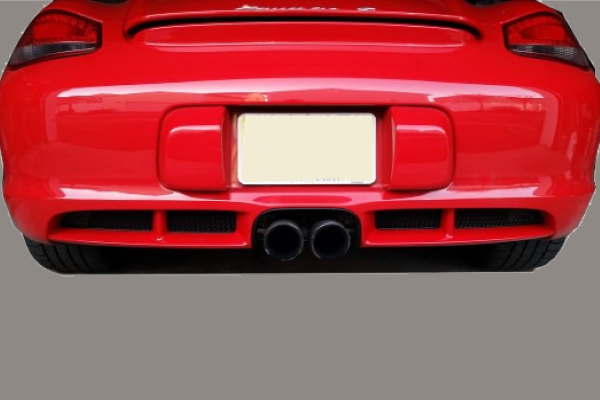 ZPR27309B 987.2 Cayman - Rear Grills (pair) Black
Rear Grills (pair) Black for 2009-2013 987.2 Cayman
$129.00
ZPR63205 987.2 Cayman - Side Vent Grill Set
Side Vent Grill Set for 2009-2013 987.2 Cayman
$129.00
ZPR63205B 987.2 Cayman - Side Vent Grill Set Black
Side Vent Grill Set Black for 2009-2013 987.2 Cayman
$139.00
ZPR27409 987.2 Cayman - Complete Grill Kit (Manual/PDK)
Complete Grill Kit (Manual/PDK) for 2009-2013 987.2 Cayman
$499.00
ZPR27409B 987.2 Cayman - Complete Grill Kit (Manual/PDK) Black
Complete Grill Kit (Manual/PDK) Black for 2009-2013 987.2 Cayman
$559.00
2012-2016 981 Cayman (without Sensors – Manual)
ZPR44213 981 Cayman without Sensors Manual / PDK- Outer Grill Set (6)
Outer Grill Set (6) for 2012-2016 981 Cayman without Sensors Manual / PDK
$309.00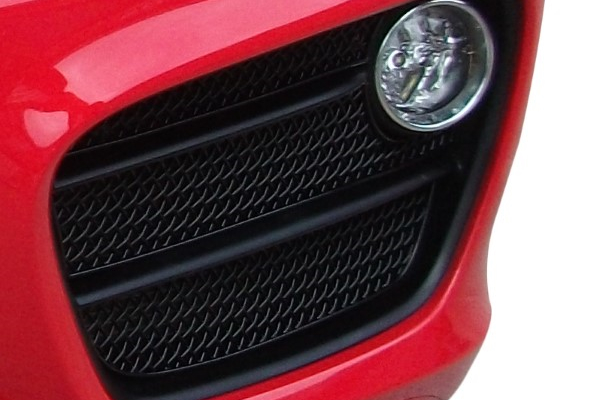 ZPR44213B 981 Cayman without Sensors Manual / PDK- Outer Grill Set (6) Black
Outer Grill Set (6) Black for 2012-2016 981 Cayman without Sensors Manual / PDK
$309.00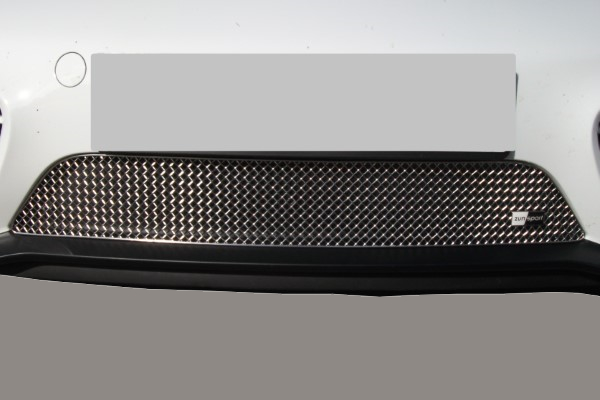 ZPR44313 981 Cayman without Sensors Manual / PDK- Center Grill (1)
Center Grill (1) for 2012-2016 981 Cayman without Sensors Manual / PDK
$139.00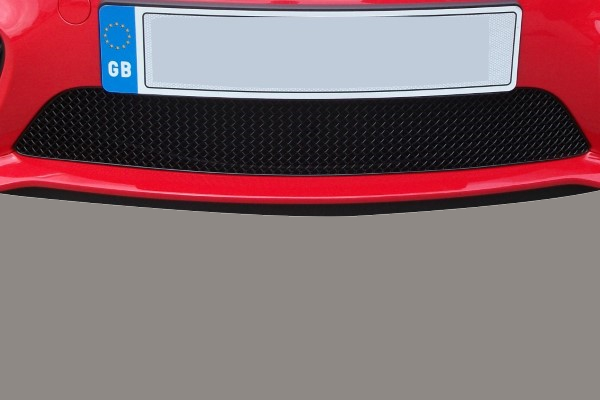 ZPR44313B 981 Cayman without Sensors Manual / PDK- Center Grill (1) Black
Center Grill (1) Black for 2012-2016 981 Cayman without Sensors Manual / PDK
$149.00
ZPR44413 981 Cayman without Sensors Manual / PDK- Front Grill Set (7)
Front Grill Set (7) for 2012-2016 981 Cayman without Sensors Manual / PDK
$399.00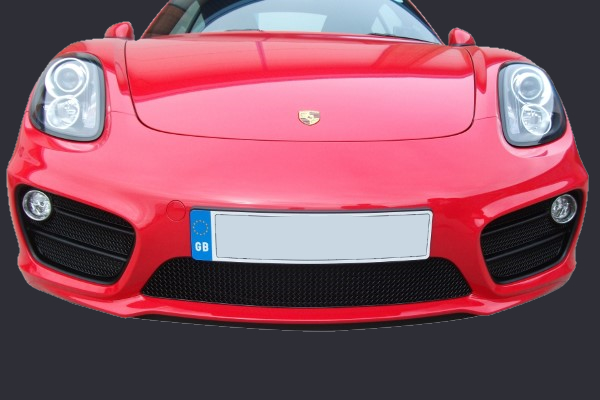 ZPR44413B 981 Cayman without Sensors Manual / PDK- Front Grill Set (7) Black
Front Grill Set (7) Black for 2012-2016 981 Cayman without Sensors Manual / PDK
$409.00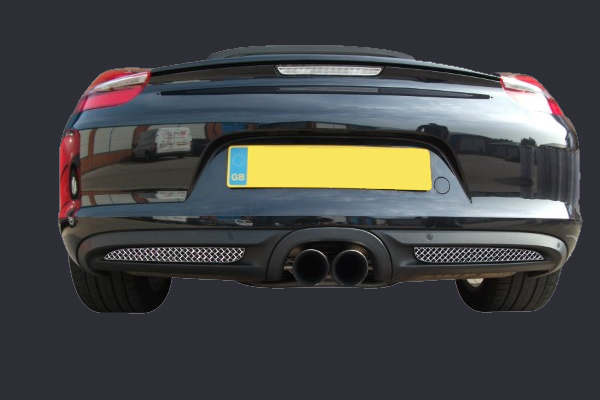 ZPR42912 981 Cayman without Sensors Manual / PDK- Rear Grill Set (2)
Rear Grill Set (2) for 2012-2016 981 Cayman without Sensors Manual / PDK
$119.00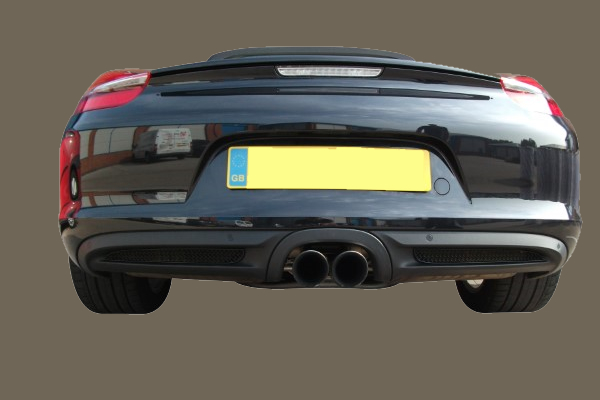 ZPR42912B 981 Cayman without Sensors Manual / PDK- Rear Grill Set (2) Black
Rear Grill Set (2) Black for 2012-2016 981 Cayman without Sensors Manual / PDK
$139.00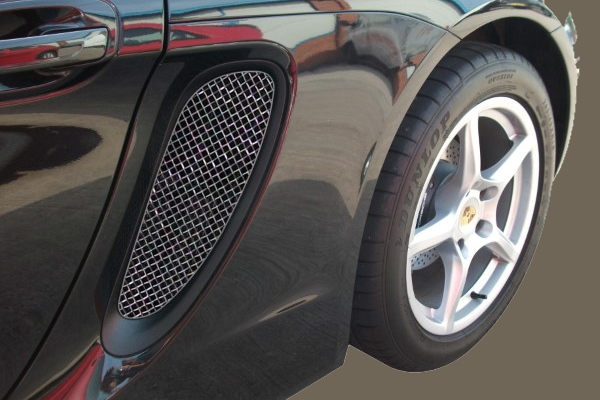 ZPR43212 981 Cayman without Sensors Manual / PDK- Side Vent Grill Set (2)
Side Vent Grill Set (2) for 2012-2016 981 Cayman without Sensors Manual / PDK
$129.00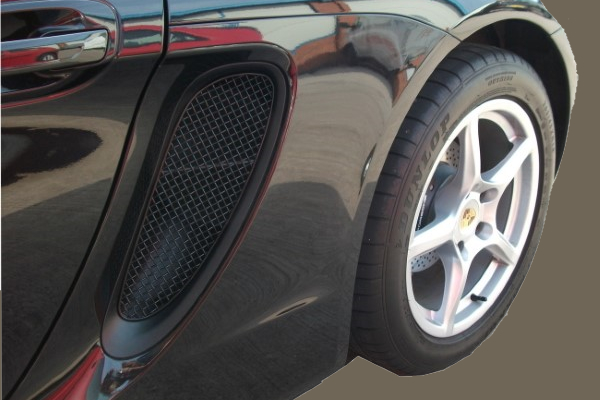 ZPR43212B 981 Cayman without Sensors Manual / PDK- Side Vent Grill Set (2) Black
Side Vent Grill Set (2) Black for 2012-2016 981 Cayman without Sensors Manual / PDK
$139.00
ZPR44513 981 Cayman without Sensors Manual / PDK- Complete Grill Set (11)
Complete Grill Set (11) for 2012-2016 981 Cayman without Sensors Manual / PDK
$629.00
ZPR44513B 981 Cayman without Sensors Manual / PDK- Complete Grill Set (11) Black
Complete Grill Set (11) Black for 2012-2016 981 Cayman without Sensors Manual / PDK
$669.00
2012-2016 981 Cayman (with Sensors – Manual)
ZPR46913 981 Cayman with Sensors Manual / PDK- Outer Grill Set (6)
Outer Grill Set (6) for 2012-2016 981 Cayman with Sensors Manual / PDK
$309.00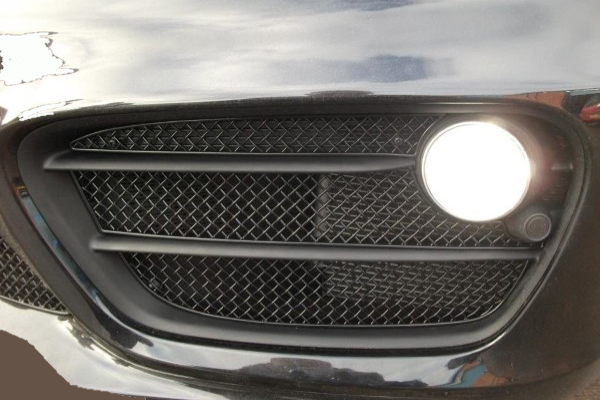 ZPR46913B 981 Cayman with Sensors Manual / PDK- Outer Grill Set (6) Black
Outer Grill Set (6) Black for 2012-2016 981 Cayman with Sensors Manual / PDK
$309.00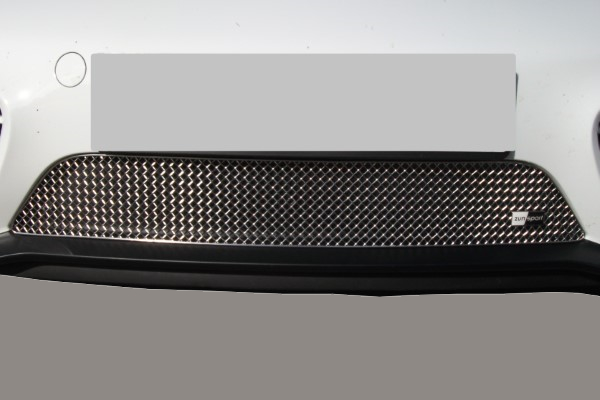 ZPR44313 981 Cayman with Sensors Manual / PDK- Center Grill (1)
Center Grill (1) for 2012-2016 981 Cayman with Sensors Manual / PDK
$139.00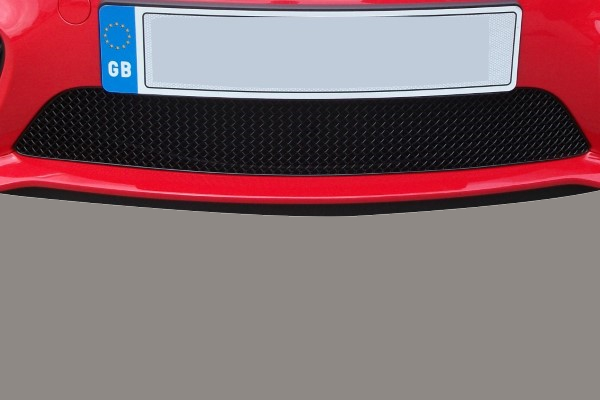 ZPR44313B 981 Cayman with Sensors Manual / PDK- Center Grill (1) Black
Center Grill (1) Black for 2012-2016 981 Cayman with Sensors Manual / PDK
$149.00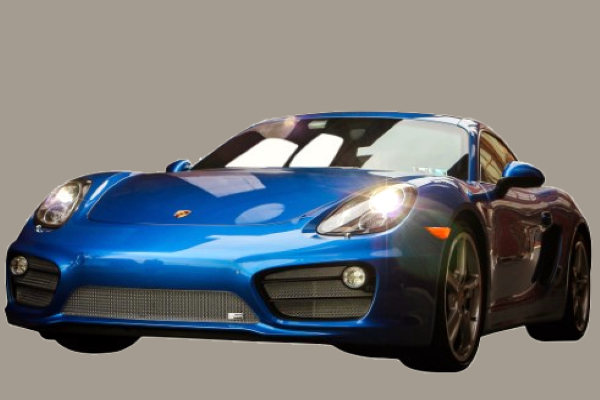 ZPR47013 981 Cayman with Sensors Manual / PDK- Front Grill Set (7)
Front Grill Set (7) for 2012-2016 981 Cayman with Sensors Manual / PDK
$399.00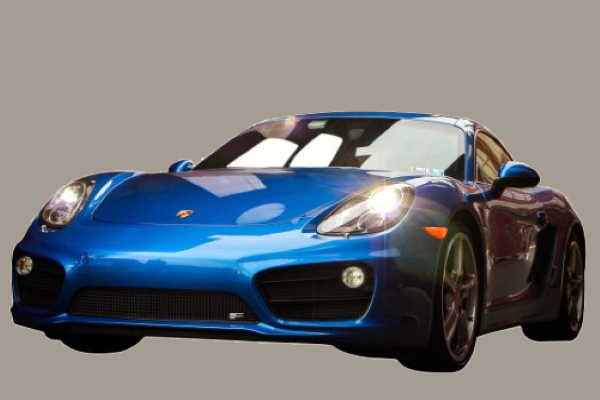 ZPR47013B 981 Cayman with Sensors Manual / PDK- Front Grill Set (7) Black
Front Grill Set (7) Black for 2012-2016 981 Cayman with Sensors Manual / PDK
$409.00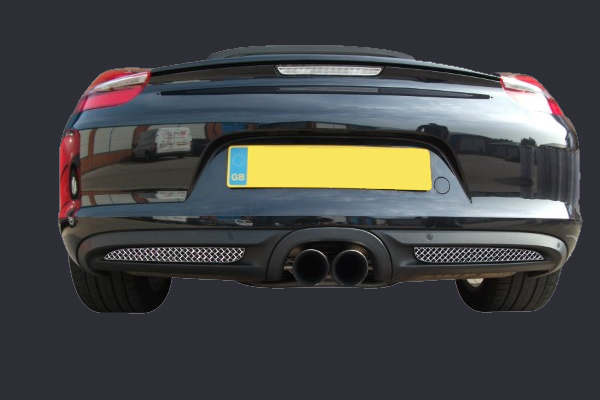 ZPR42912 981 Cayman with Sensors Manual / PDK- Rear Grill Set
Rear Grill Set for 2012-2016 981 Cayman with Sensors Manual / PDK
$119.00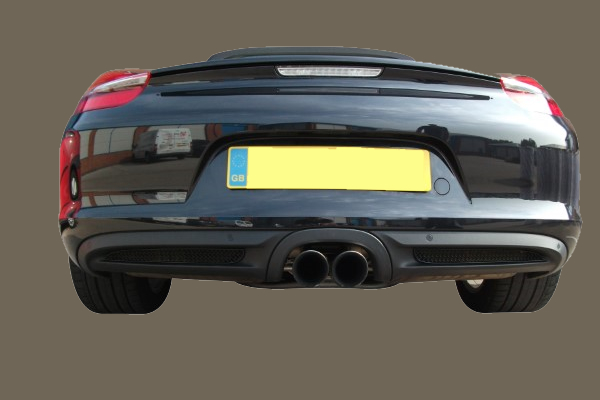 ZPR42912B 981 Cayman with Sensors Manual / PDK- Rear Grill Set Black
Rear Grill Set Black for 2012-2016 981 Cayman with Sensors Manual / PDK
$139.00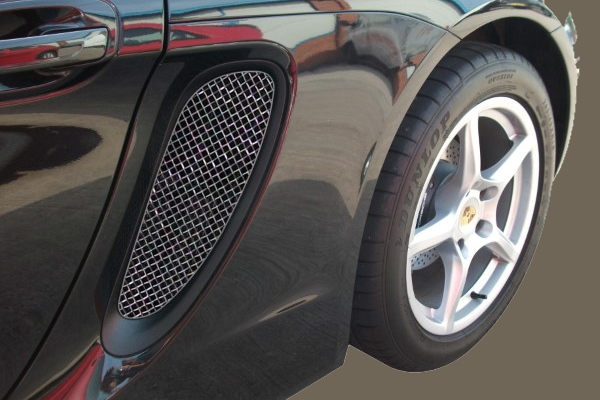 ZPR43212 981 Cayman with Sensors Manual / PDK- Side Vent Grill Set
Side Vent Grill Set for 2012-2016 981 Cayman with Sensors Manual / PDK
$129.00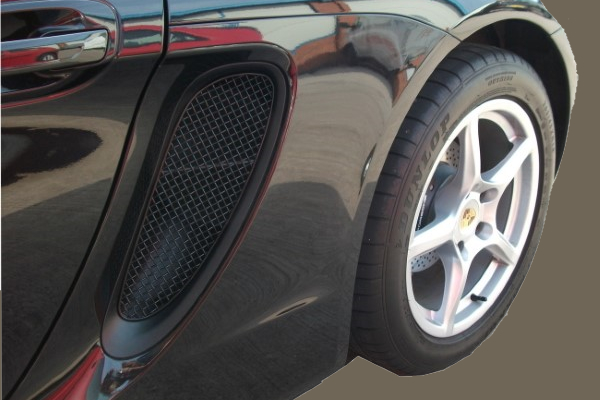 ZPR43212B 981 Cayman with Sensors Manual / PDK- Side Vent Grill Set Black
Side Vent Grill Set Black for 2012-2016 981 Cayman with Sensors Manual / PDK
$139.00
ZPR47113 981 Cayman with Sensors Manual / PDK- Full Grill Set (11)
Full Grill Set (11) for 2012-2016 981 Cayman with Sensors Manual / PDK
$629.00
ZPR47113B 981 Cayman with Sensors Manual / PDK- Full Grill Set (11) Black
Full Grill Set (11) Black for 2012-2016 981 Cayman with Sensors Manual / PDK
$669.00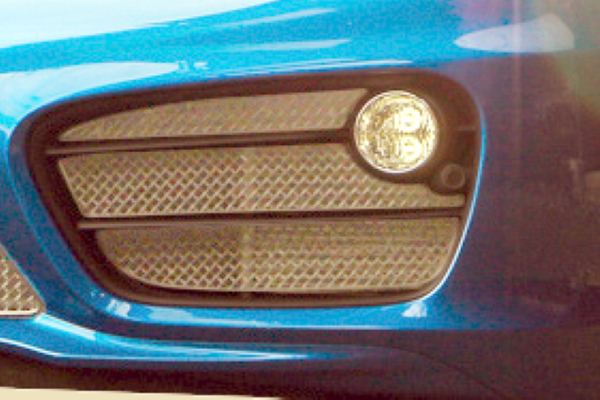 ZPR45913 981 Cayman S with Sensors Manual- Outer Grill Set (6)
Outer Grill Set (6) for 2012-2016 981 Cayman S with Sensors Manual
$309.00
ZPR45913B 981 Cayman S with Sensors Manual- Outer Grill Set (6) Black
Outer Grill Set (6) Black for 2012-2016 981 Cayman S with Sensors Manual
$309.00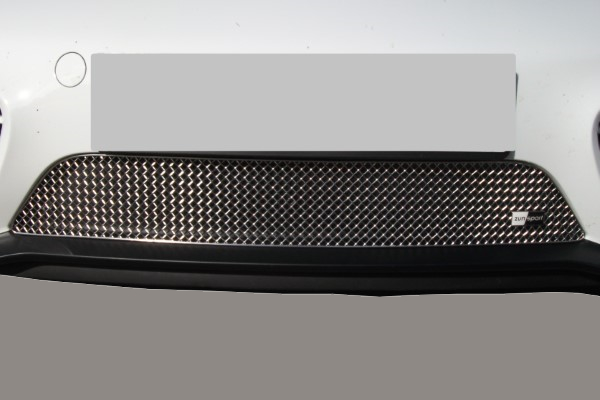 ZPR44313 981 Cayman S with Sensors Manual- Center Grill (1)
Center Grill (1) for 2012-2016 981 Cayman S with Sensors Manual
$139.00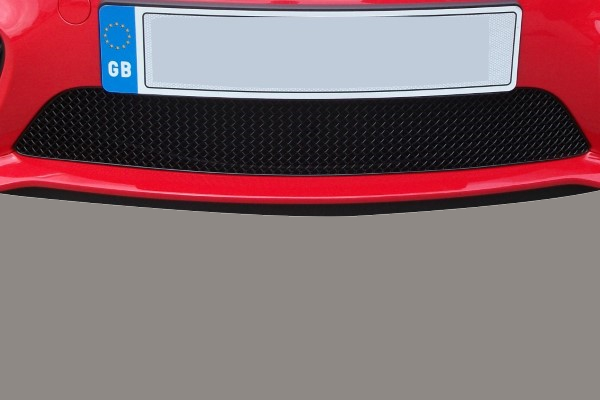 ZPR44313B 981 Cayman S with Sensors Manual- Center Grill (1) Black
Center Grill (1) Black for 2012-2016 981 Cayman S with Sensors Manual
$149.00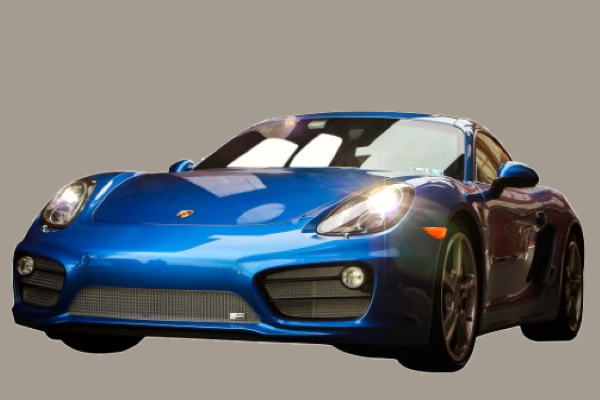 ZPR46013 981 Cayman S with Sensors Manual- Front Grill Set (7)
Front Grill Set (7) for 2012-2016 981 Cayman S with Sensors Manual
$399.00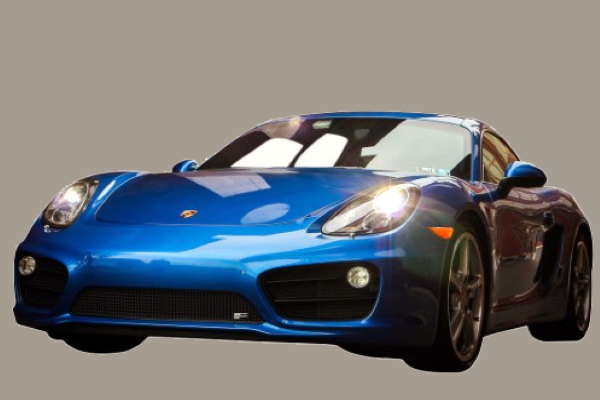 ZPR46013B 981 Cayman S with Sensors Manual- Front Grill Set (7) Black
Front Grill Set (7) Black for 2012-2016 981 Cayman S with Sensors Manual
$409.00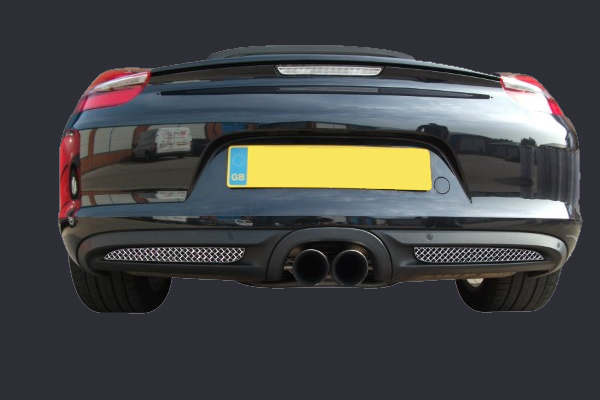 ZPR42912 981 Cayman S with Sensors Manual- Rear Grill Set
Rear Grill Set for 2012-2016 981 Cayman S with Sensors Manual
$119.00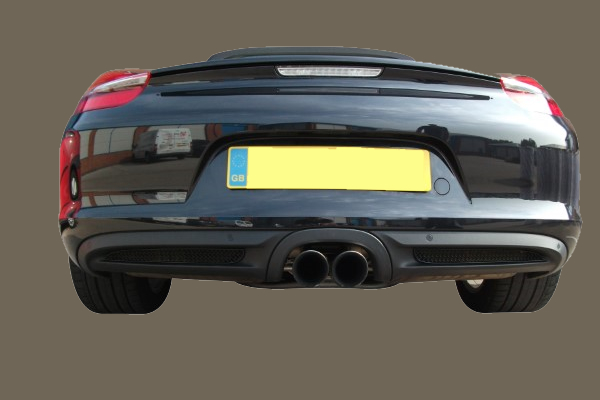 ZPR42912B 981 Cayman S with Sensors Manual- Rear Grill Set Black
Rear Grill Set Black for 2012-2016 981 Cayman S with Sensors Manual
$139.00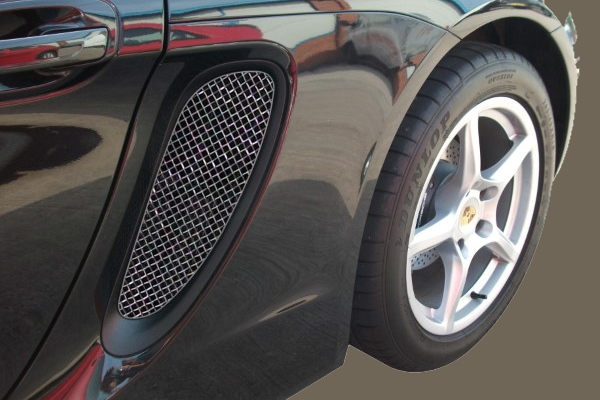 ZPR43212 981 Cayman S with Sensors Manual- Side Vent Grill Set
Side Vent Grill Set for 2012-2016 981 Cayman S with Sensors Manual
$129.00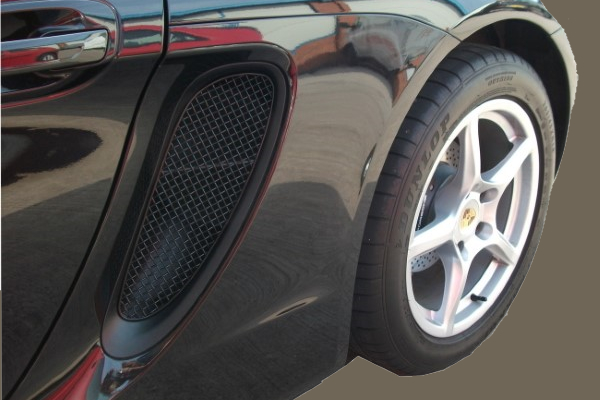 ZPR43212B 981 Cayman S with Sensors Manual- Side Vent Grill Set Black
Side Vent Grill Set Black for 2012-2016 981 Cayman S with Sensors Manual
$139.00
ZPR46113 981 Cayman S with Sensors Manual- Full Grill Set (11)
Full Grill Set (11) for 2012-2016 981 Cayman S with Sensors Manual
$629.00
ZPR46113B 981 Cayman S with Sensors Manual- Full Grill Set (11) Black
Full Grill Set (11) Black for 2012-2016 981 Cayman S with Sensors Manual
$669.00
2012-2016 981 Cayman S (with Sensors – PDK)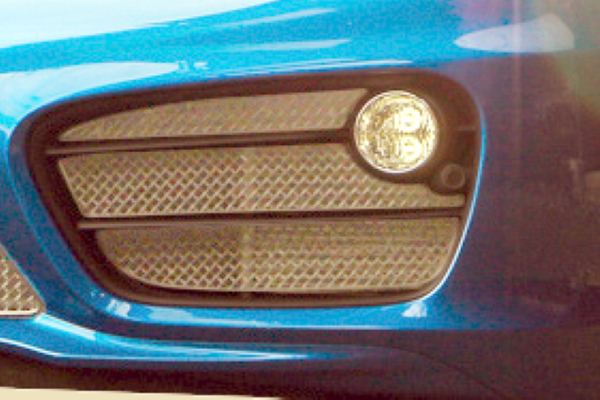 ZPR45913 981 Cayman S with Sensors PDK- Outer Grill Set (6)
Outer Grill Set (6) for 2012-2016 981 Cayman S with Sensors PDK
$309.00
ZPR45913B 981 Cayman S with Sensors PDK- Outer Grill Set (6) Black
Outer Grill Set (6) Black for 2012-2016 981 Cayman S with Sensors PDK
$309.00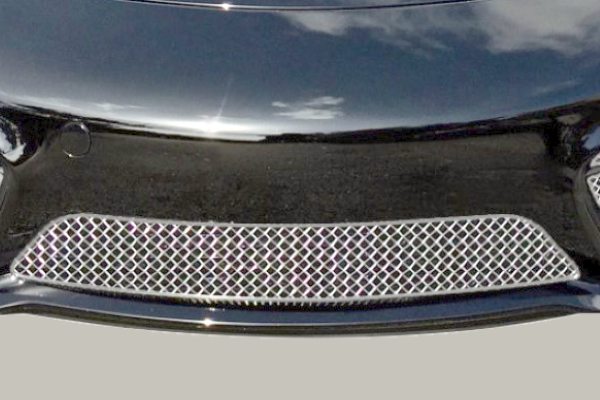 ZPR46613 981 Cayman S with Sensors PDK- Center Grill (1)
Center Grill (1) for 2012-2016 981 Cayman S with Sensors PDK
$139.00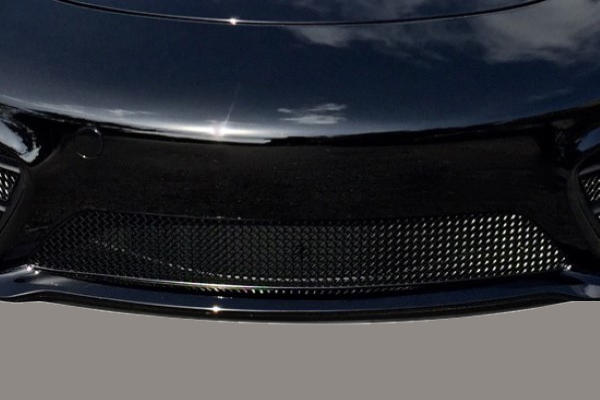 ZPR46613B 981 Cayman S with Sensors PDK- Center Grill (1) Black
Center Grill (1) Black for 2012-2016 981 Cayman S with Sensors PDK
$149.00
ZPR46713 981 Cayman S with Sensors PDK- Front Grill Set (7)
Front Grill Set (7) for 2012-2016 981 Cayman S with Sensors PDK
$399.00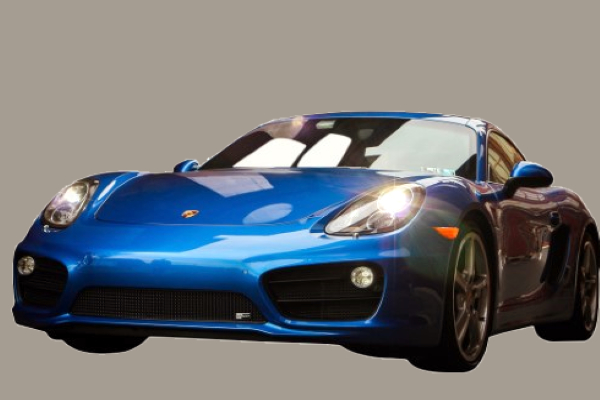 ZPR46713B 981 Cayman S with Sensors PDK- Front Grill Set (7) Black
Front Grill Set (7) Black for 2012-2016 981 Cayman S with Sensors PDK
$409.00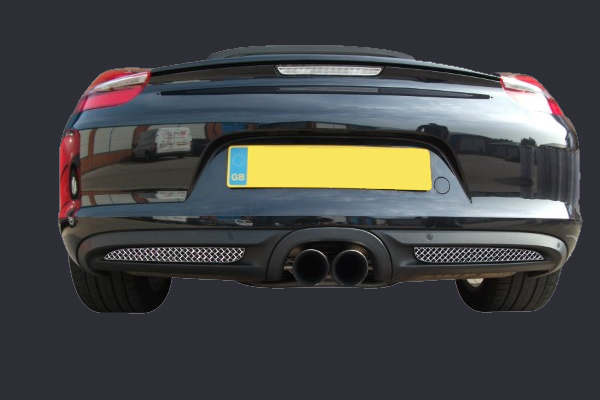 ZPR42912 981 Cayman S with Sensors PDK- Rear Grill Set
Rear Grill Set for 2012-2016 981 Cayman S with Sensors PDK
$119.00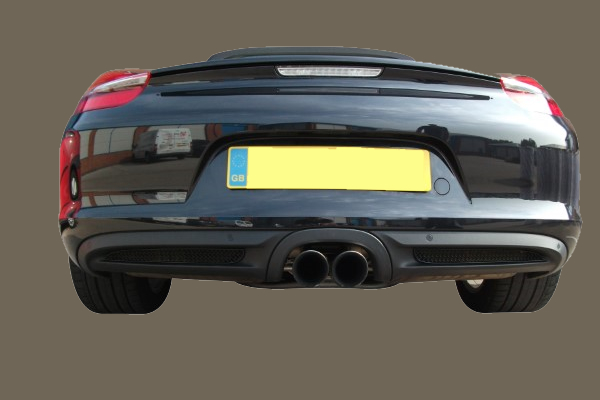 ZPR42912B 981 Cayman S with Sensors PDK- Rear Grill Set Black
Rear Grill Set Black for 2012-2016 981 Cayman S with Sensors PDK
$139.00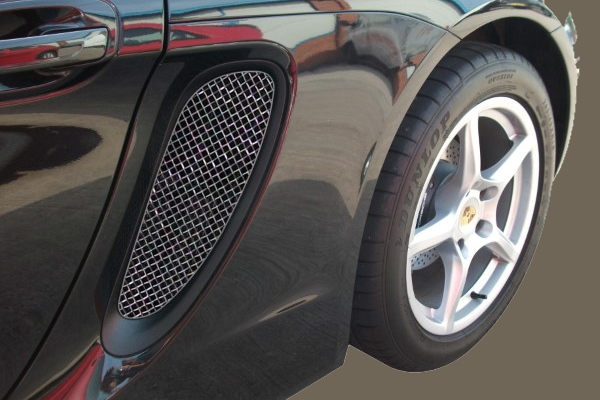 ZPR43212 981 Cayman S with Sensors PDK- Side Vent Grill Set
Side Vent Grill Set for 2012-2016 981 Cayman S with Sensors PDK
$129.00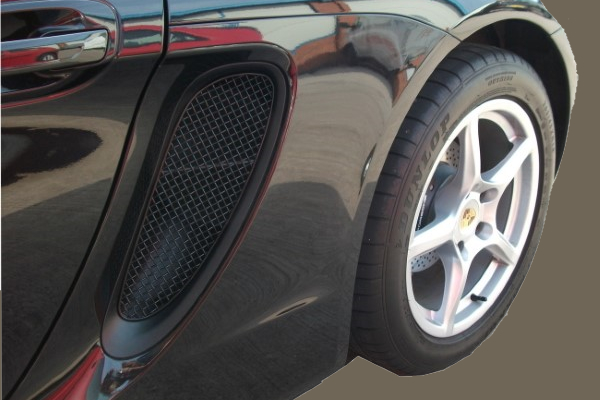 ZPR43212B 981 Cayman S with Sensors PDK- Side Vent Grill Set Black
Side Vent Grill Set Black for 2012-2016 981 Cayman S with Sensors PDK
$139.00
ZPR46813 981 Cayman S with Sensors PDK- Full Grill Set (11)
Full Grill Set (11) for 2012-2016 981 Cayman S with Sensors PDK
$629.00
ZPR46813B 981 Cayman S with Sensors PDK- Full Grill Set (11) Black
Full Grill Set (11) Black for 2012-2016 981 Cayman S with Sensors PDK
$669.00
2012-2016 981 Cayman S (without Sensors – Manual)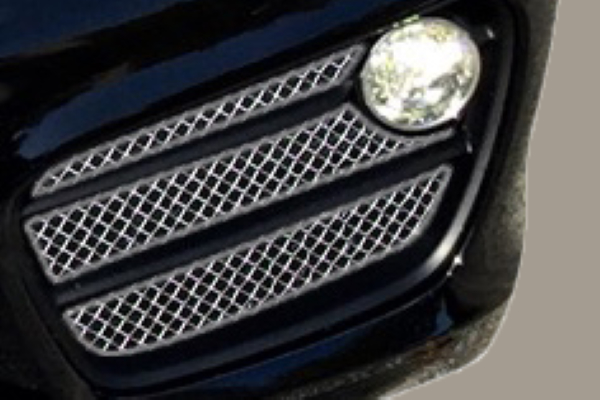 ZPR47213 981 Cayman S without Sensors Manual- Outer Grill Set (6)
Outer Grill Set (6) for 2012-2016 981 Cayman S without Sensors Manual
$309.00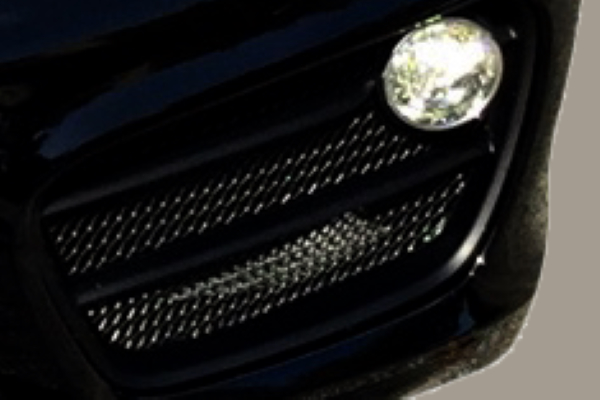 ZPR47213B 981 Cayman S without Sensors Manual- Outer Grill Set (6) Black
Outer Grill Set (6) Black for 2012-2016 981 Cayman S without Sensors Manual
$309.00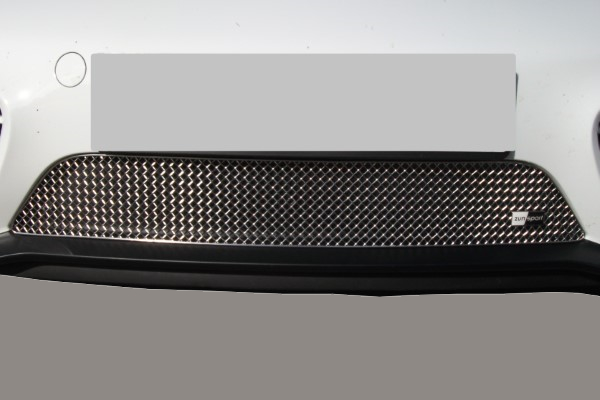 ZPR44313 981 Cayman S without Sensors Manual- Center Grill (1)
Center Grill (1) for 2012-2016 981 Cayman S without Sensors Manual
$139.00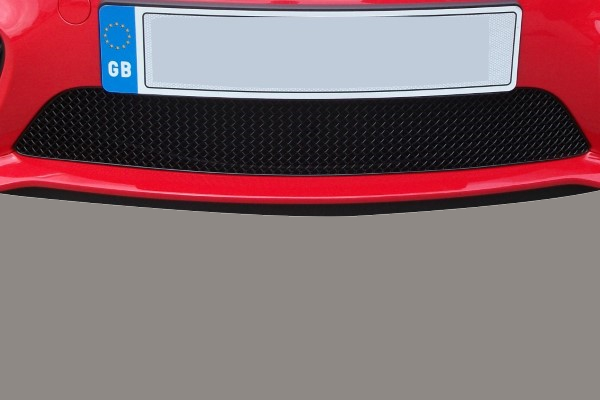 ZPR44313B 981 Cayman S without Sensors Manual- Center Grill (1) Black
Center Grill (1) Black for 2012-2016 981 Cayman S without Sensors Manual
$149.00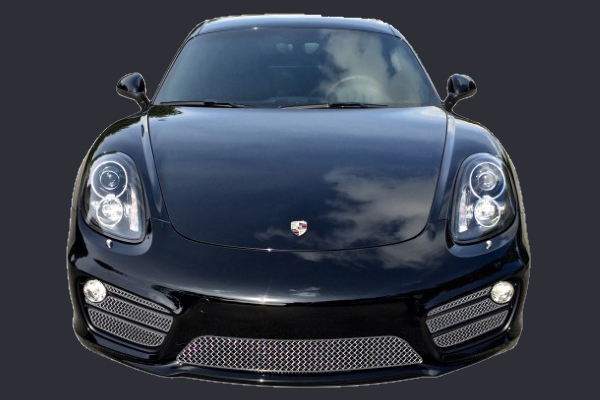 ZPR47313 981 Cayman S without Sensors Manual- Front Grill Set (7)
Front Grill Set (7) for 2012-2016 981 Cayman S without Sensors Manual
$399.00
ZPR47313B 981 Cayman S without Sensors Manual- Front Grill Set (7) Black
Front Grill Set (7) Black for 2012-2016 981 Cayman S without Sensors Manual
$409.00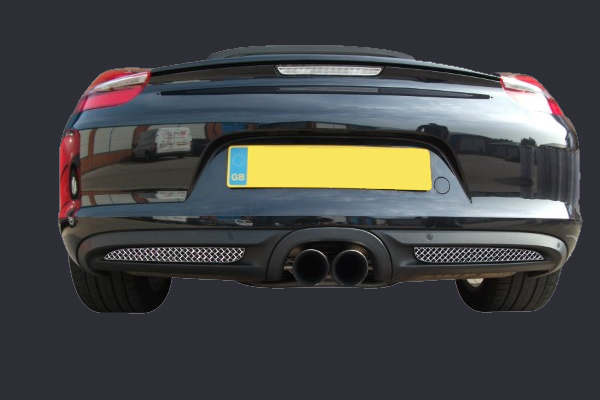 ZPR42912 981 Cayman S without Sensors Manual- Rear Grill Set
Rear Grill Set for 2012-2016 981 Cayman S without Sensors Manual
$119.00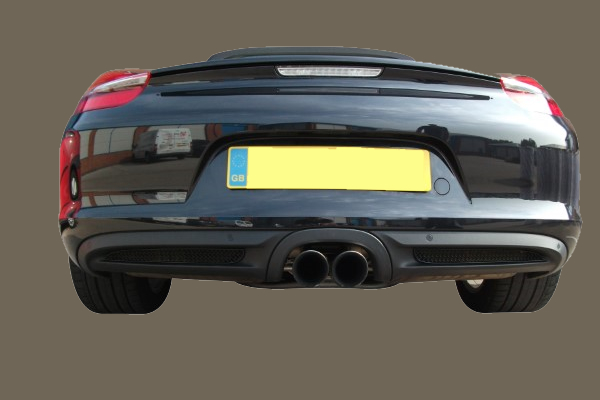 ZPR42912B 981 Cayman S without Sensors Manual- Rear Grill Set Black
Rear Grill Set Black for 2012-2016 981 Cayman S without Sensors Manual
$139.00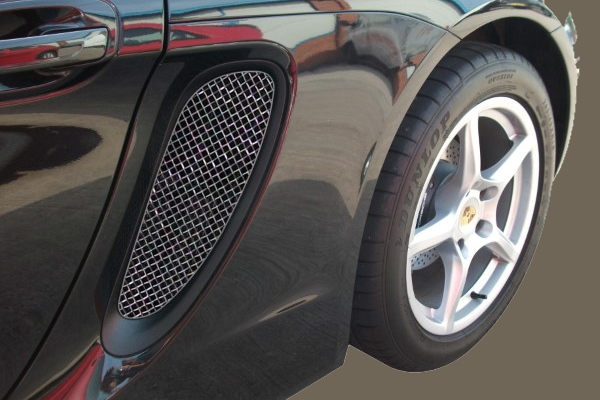 ZPR43212 981 Cayman S without Sensors Manual- Side Vent Grill Set
Side Vent Grill Set for 2012-2016 981 Cayman S without Sensors Manual
$129.00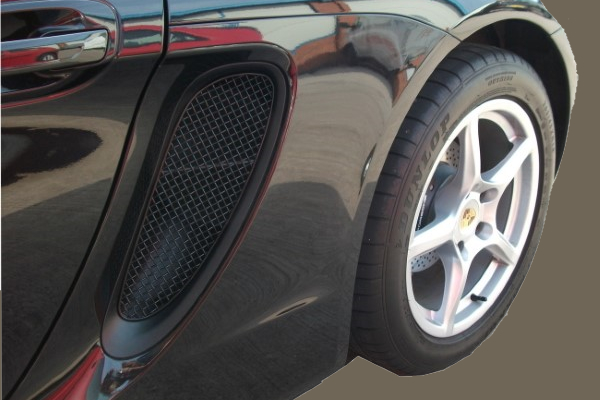 ZPR43212B 981 Cayman S without Sensors Manual- Side Vent Grill Set Black
Side Vent Grill Set Black for 2012-2016 981 Cayman S without Sensors Manual
$139.00
ZPR47413 981 Cayman S without Sensors Manual- Full Grill Set (11)
Full Grill Set (11) for 2012-2016 981 Cayman S without Sensors Manual
$629.00
ZPR47413B 981 Cayman S without Sensors Manual- Full Grill Set (11) Black
Full Grill Set (11) Black for 2012-2016 981 Cayman S without Sensors Manual
$669.00
2012-2016 981 Cayman S (without Sensors – PDK)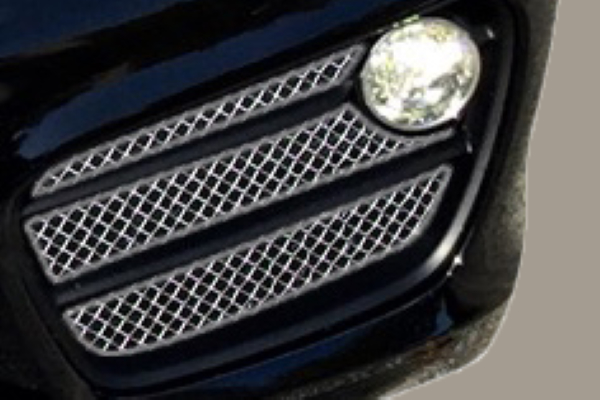 ZPR47213 981 Cayman S without Sensors PDK- Outer Grill Set (6)
Outer Grill Set (6) for 2012-2016 981 Cayman S without Sensors PDK
$309.00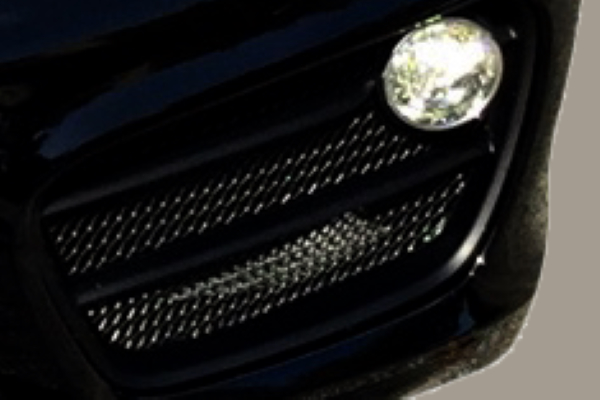 ZPR47213B 981 Cayman S without Sensors PDK- Outer Grill Set (6) Black
Outer Grill Set (6) Black for 2012-2016 981 Cayman S without Sensors PDK
$309.00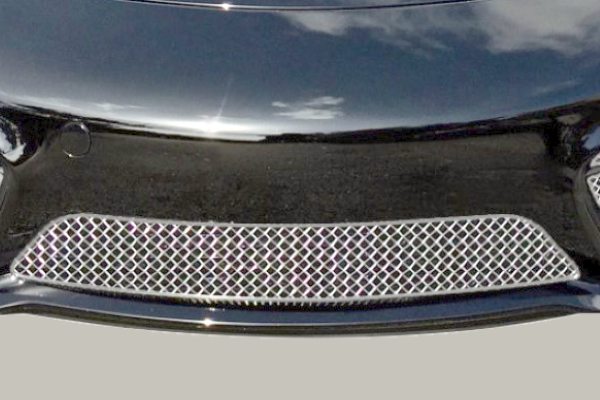 ZPR46613 981 Cayman S without Sensors PDK- Center Grill (1)
Center Grill (1) for 2012-2016 981 Cayman S without Sensors PDK
$139.00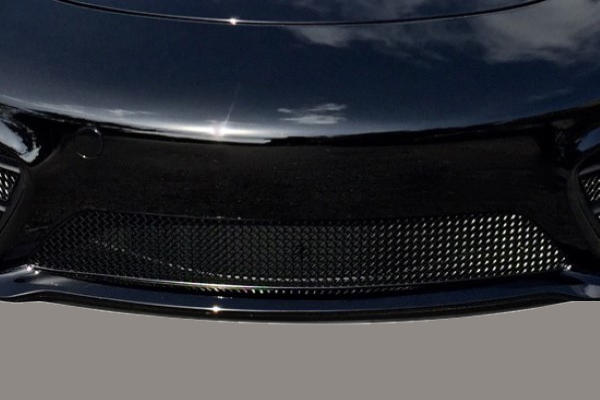 ZPR46613B 981 Cayman S without Sensors PDK- Center Grill (1) Black
Center Grill (1) Black for 2012-2016 981 Cayman S without Sensors PDK
$149.00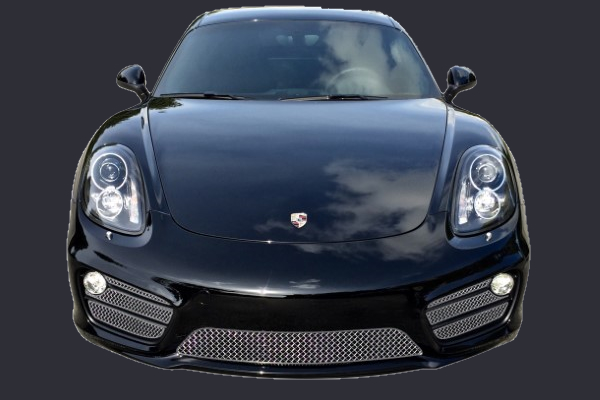 ZPR47513 981 Cayman S without Sensors PDK- Front Grill Set (7)
Front Grill Set (7) for 2012-2016 981 Cayman S without Sensors PDK
$399.00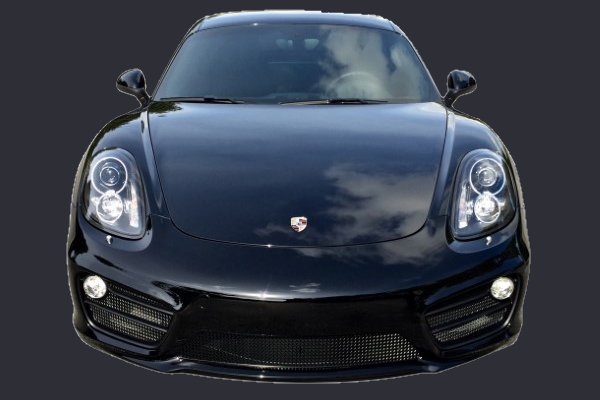 ZPR47513B 981 Cayman S without Sensors PDK- Front Grill Set (7) Black
Front Grill Set (7) Black for 2012-2016 981 Cayman S without Sensors PDK
$409.00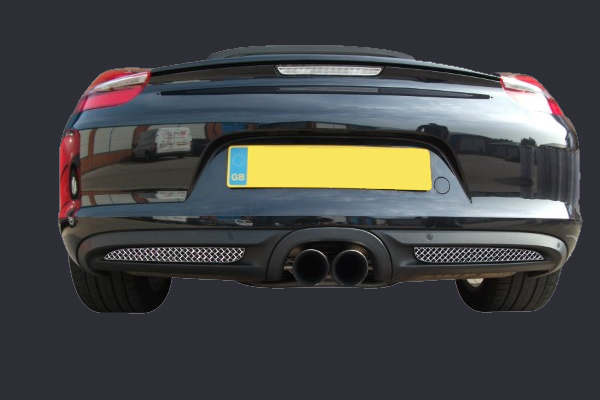 ZPR42912 981 Cayman S without Sensors PDK- Rear Grill Set
Rear Grill Set for 2012-2016 981 Cayman S without Sensors PDK
$119.00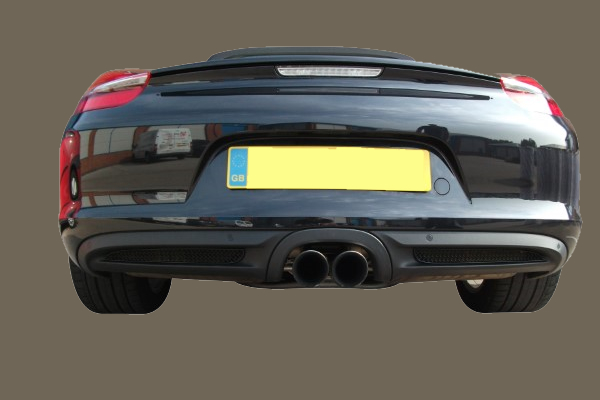 ZPR42912B 981 Cayman S without Sensors PDK- Rear Grill Set Black
Rear Grill Set Black for 2012-2016 981 Cayman S without Sensors PDK
$139.00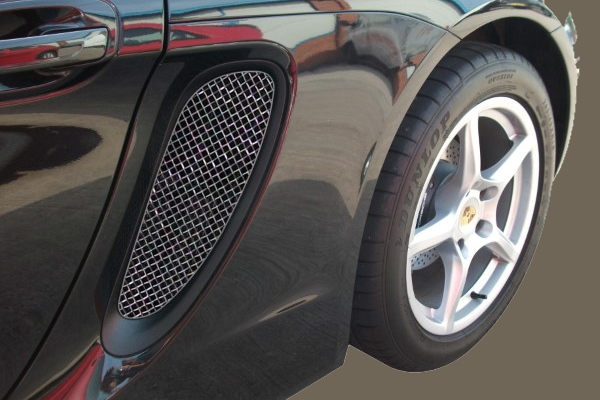 ZPR43212 981 Cayman S without Sensors PDK- Side Vent Grill Set
Side Vent Grill Set for 2012-2016 981 Cayman S without Sensors PDK
$129.00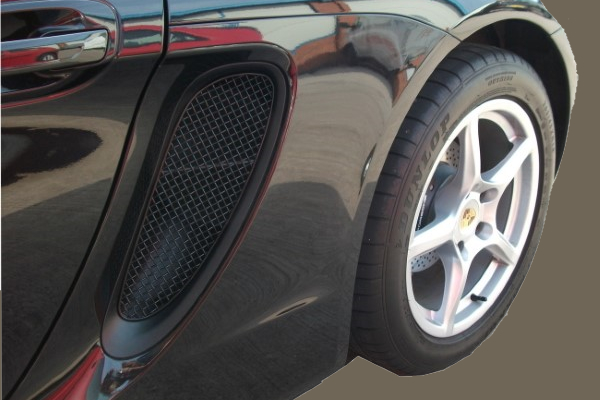 ZPR43212B 981 Cayman S without Sensors PDK- Side Vent Grill Set Black
Side Vent Grill Set Black for 2012-2016 981 Cayman S without Sensors PDK
$139.00
ZPR47613 981 Cayman S without Sensors PDK- Full Grill Set (11)
Full Grill Set (11) for 2012-2016 981 Cayman S without Sensors PDK
$629.00
ZPR47613B 981 Cayman S without Sensors PDK- Full Grill Set (11) Black
Full Grill Set (11) Black for 2012-2016 981 Cayman S without Sensors PDK
$669.00
1997-2002 996.1 Carrera (Manual)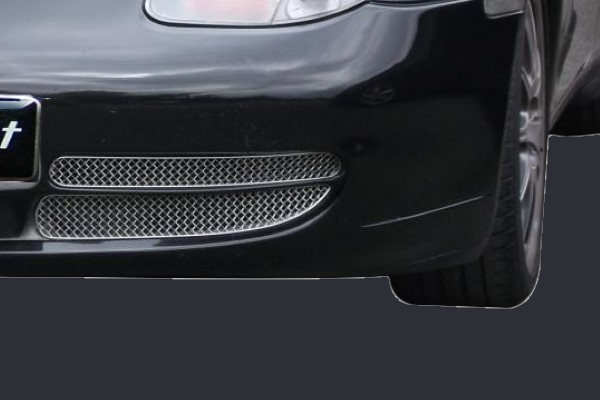 ZPR20903 996.1 Carrera (Manual)- Outer Grill Set (4)
Outer Grill Set (4) for 1997-2002 996.1 Carrera (Manual)
$189.00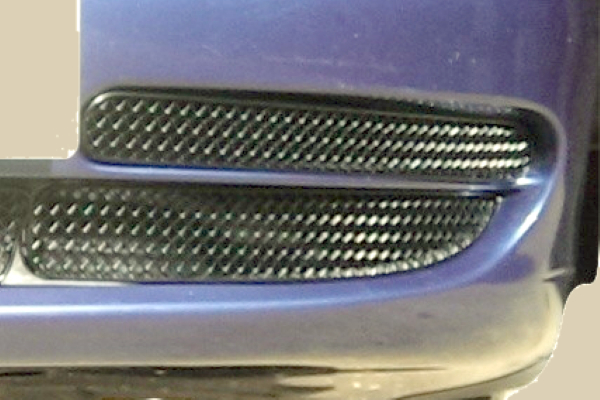 ZPR20903B 996.1 Carrera (Manual)- Outer Grill Set (4) Black
Outer Grill Set (4) Black for 1997-2002 996.1 Carrera (Manual)
$209.00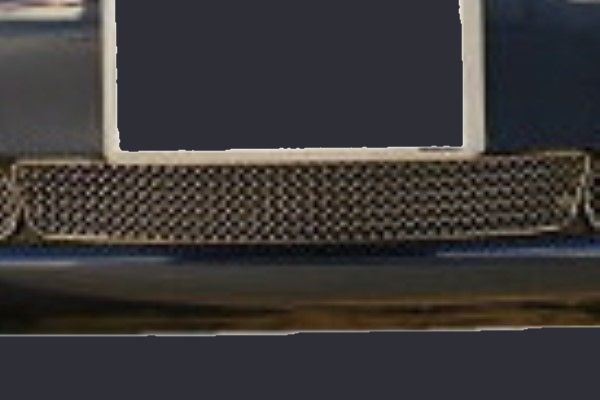 ZPR28197 996.1 Carrera (Manual)- Center Grill (1)
Center Grill (1) for 1997-2002 996.1 Carrera (Manual)
$79.00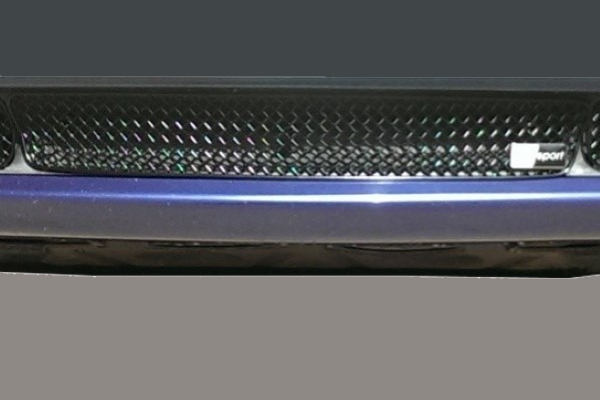 ZPR28197B 996.1 Carrera (Manual)- Center Grill (1) Black
Center Grill (1) Black for 1997-2002 996.1 Carrera (Manual)
$89.00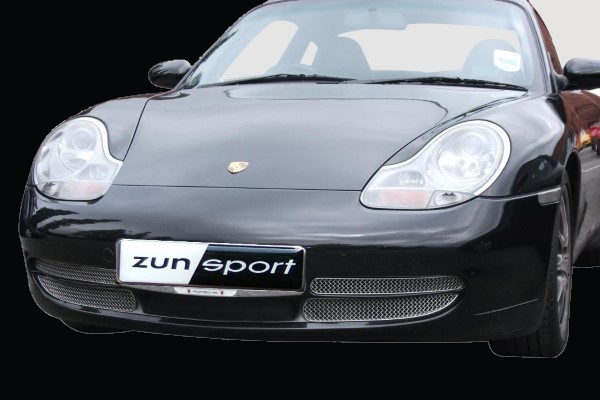 ZPR28297 996.1 Carrera (Manual)- Full Grill Set (5)
Full Grill Set (5) for 1997-2002 996.1 Carrera (Manual)
$249.00
ZPR28297B 996.1 Carrera (Manual)- Full Grill Set (5) Black
Full Grill Set (5) Black for 1997-2002 996.1 Carrera (Manual)
$269.00
1997-2002 996.1 Carrera (Tiptronic)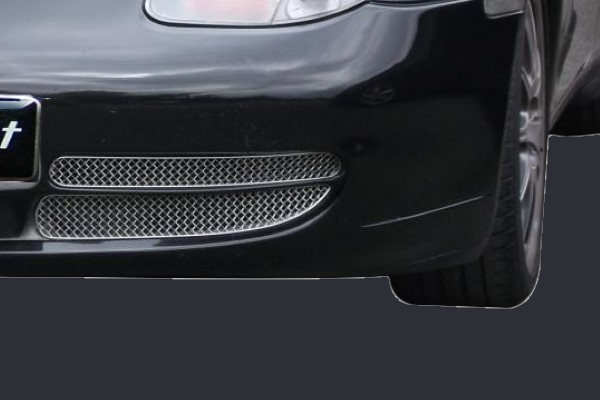 ZPR20903 996.1 Carrera (Tiptronic)- Outer Grill Set (4)
Outer Grill Set (4) for 1997-2002 996.1 Carrera (Tiptronic)
$189.00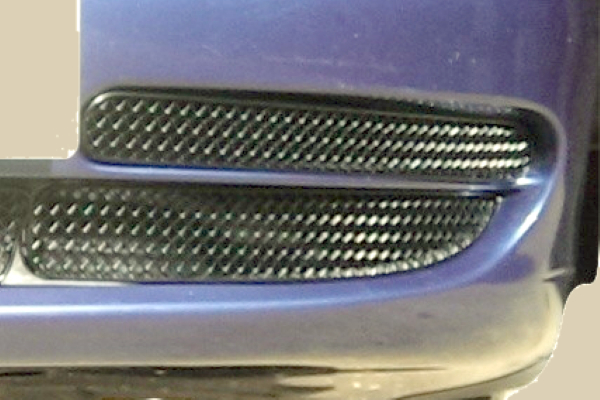 ZPR20903B 996.1 Carrera (Tiptronic)- Outer Grill Set (4) Black
Outer Grill Set (4) Black for 1997-2002 996.1 Carrera (Tiptronic)
$209.00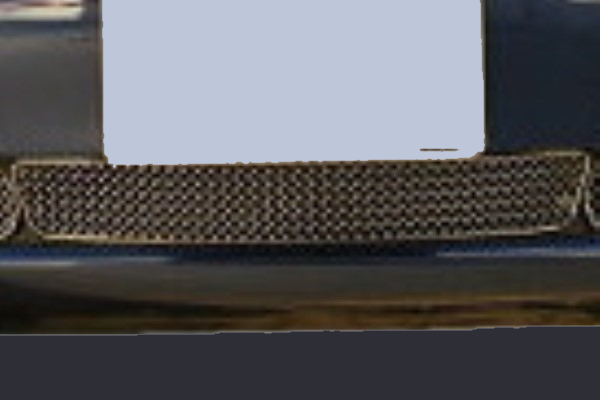 ZPR29497 996.1 Carrera (Tiptronic)- Center Grill (1)
Center Grill (1) for 1997-2002 996.1 Carrera (Tiptronic)
$79.00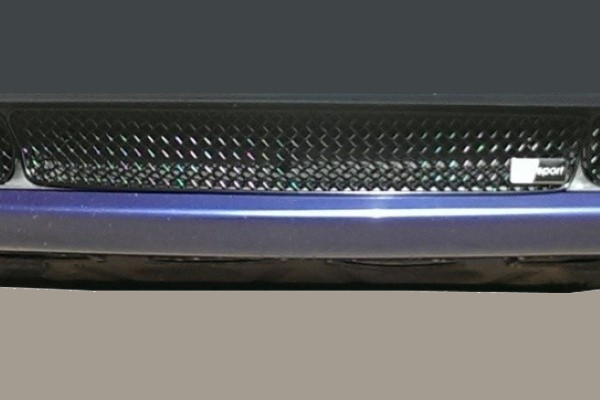 ZPR29497B 996.1 Carrera (Tiptronic)- Center Grill (1) Black
Center Grill (1) Black for 1997-2002 996.1 Carrera (Tiptronic)
$89.00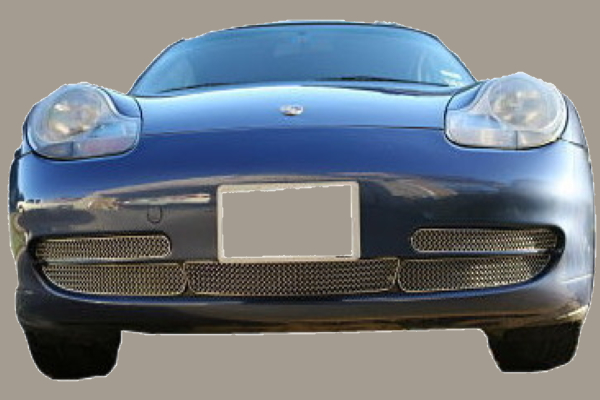 ZPR29597 996.1 Carrera (Tiptronic)- Full Grill Set (5)
Full Grill Set (5) for 1997-2002 996.1 Carrera (Tiptronic)
$249.00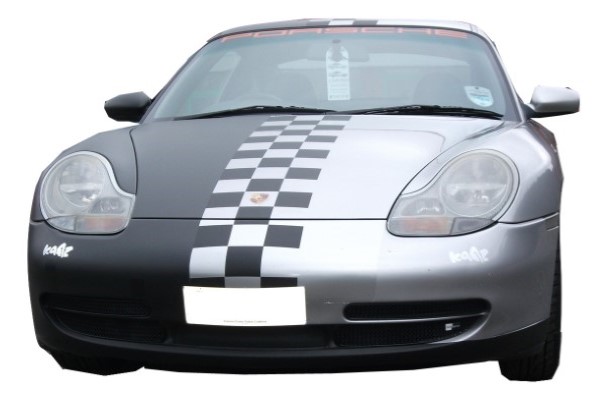 ZPR29597B 996.1 Carrera (Tiptronic)- Full Grill Set (5) Black
Full Grill Set (5) Black for 1997-2002 996.1 Carrera (Tiptronic)
$269.00
2002-2004 996.2 Carrera (MK II)

ZPR30402 996.2 Carrera (MK II)- Upper Grill Set (2)
Upper Grill Set (2) for 2002-2004 996.2 Carrera (MK II)
$149.00

ZPR30402B 996.2 Carrera (MK II)- Upper Grill Set (2) Black
Upper Grill Set (2) Black for 2002-2004 996.2 Carrera (MK II)
$169.00
ZPR30502 996.2 Carrera (MK II)- Lower Grill (1)
Lower Grill (1) for 2002-2004 996.2 Carrera (MK II)
$179.00
ZPR30502B 996.2 Carrera (MK II)- Lower Grill (1) Black
Lower Grill (1) Black for 2002-2004 996.2 Carrera (MK II)
$189.00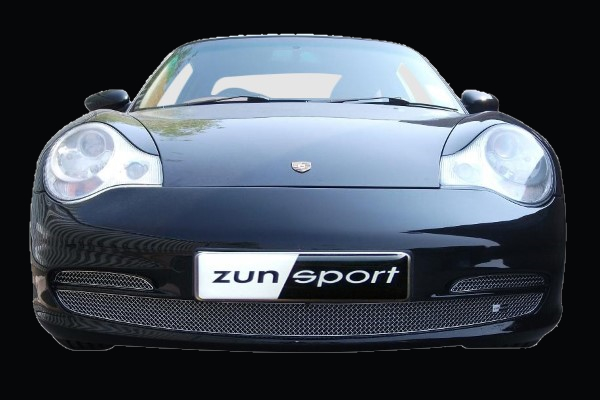 ZPR30302 996.2 Carrera (MK II)- Full Grill Set (3)
Full Grill Set (3) for 2002-2004 996.2 Carrera (MK II)
$299.00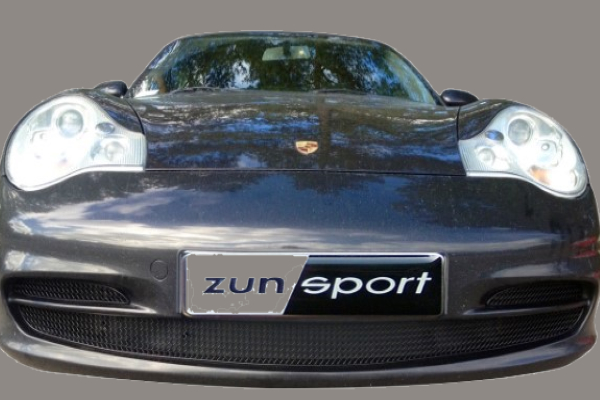 ZPR30302B 996.2 Carrera (MK II)- Full Grill Set (3) Black
Full Grill Set (3) Black for 2002-2004 996.2 Carrera (MK II)
$319.00
2000-2005 996 Turbo / Turbo S / C4S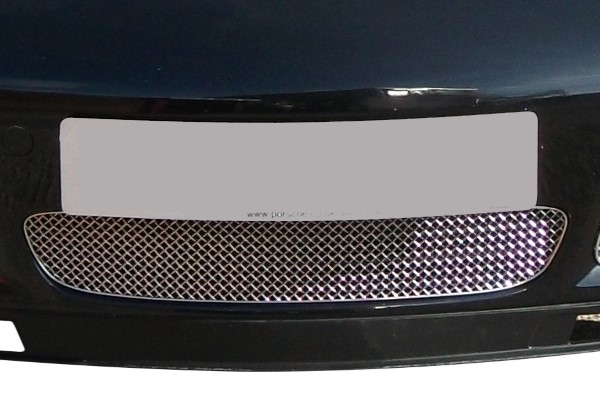 ZPR25197 996 Turbo / C4S- Center Grill
Center Grill for 2000-2004 996 Turbo / C4S
$129.00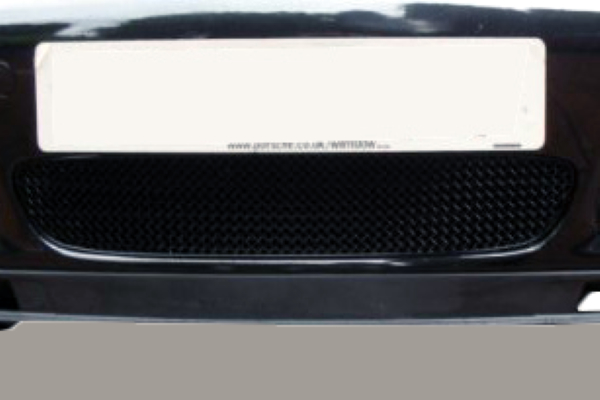 ZPR25197B 996 Turbo / C4S- Center Grill Black
Center Grill Black for 2000-2004 996 Turbo / C4S
$139.00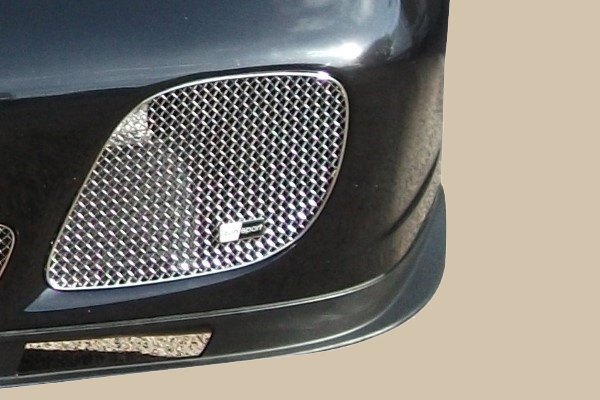 ZPR25397 996 Turbo / C4S- Outer Grill Set
Outer Grill Set for 2000-2004 996 Turbo / C4S
$189.00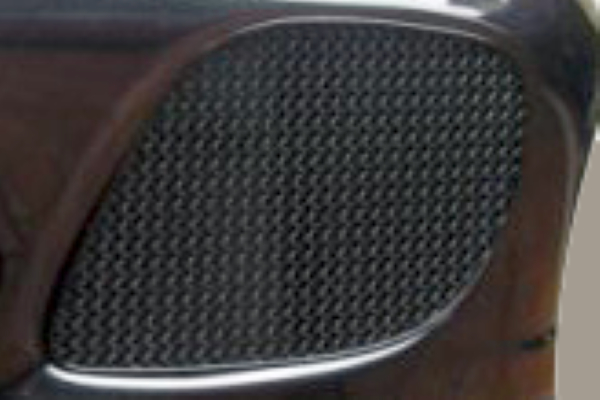 ZPR25397B 996 Turbo / C4S- Outer Grill Set Black
Outer Grill Set Black for 2000-2004 996 Turbo / C4S
$209.00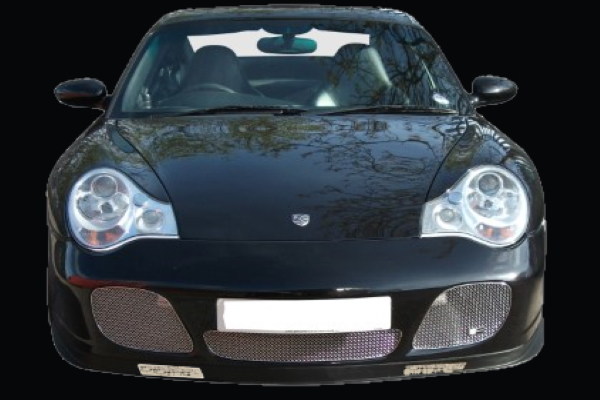 ZPR25297 996 Turbo / C4S- Front Grill Set
Front Grill Set for 2000-2004 996 Turbo / C4S
$299.00
ZPR25297B 996 Turbo / C4S- Front Grill Set Black
Front Grill Set Black for 2000-2004 996 Turbo / C4S
$329.00
2003-2005 996 GT3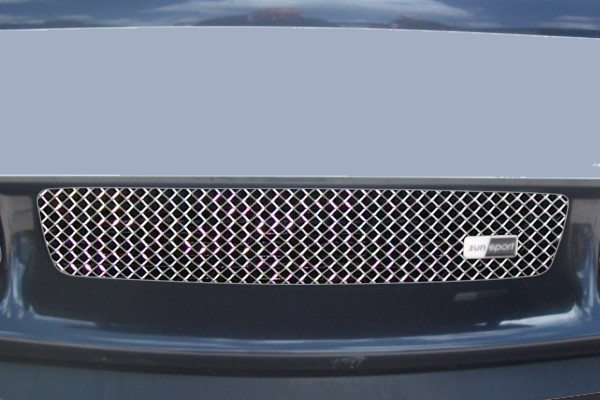 ZPR42003 996 GT3 - Center Grill
Center Grill for 2003-2005 996 GT3
$109.00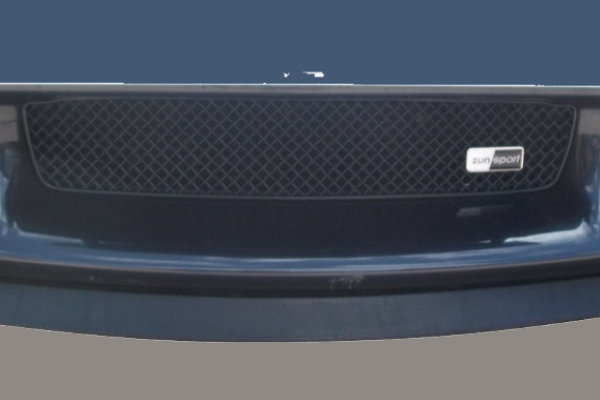 ZPR42003B 996 GT3 - Center Grill Black
Center Grill Black for 2003-2005 996 GT3
$119.00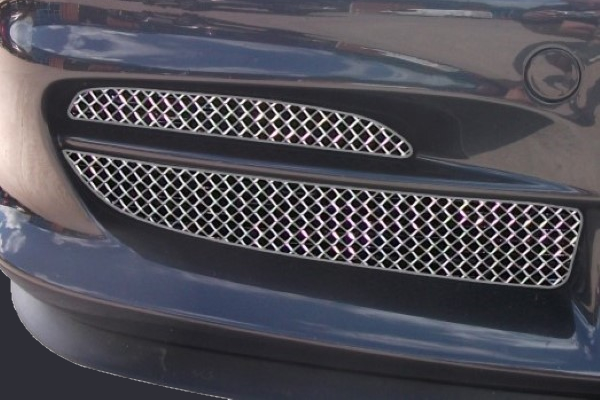 ZPR41903 996 GT3 - Outer Grill Set
Outer Grill Set for 2003-2005 996 GT3
$239.00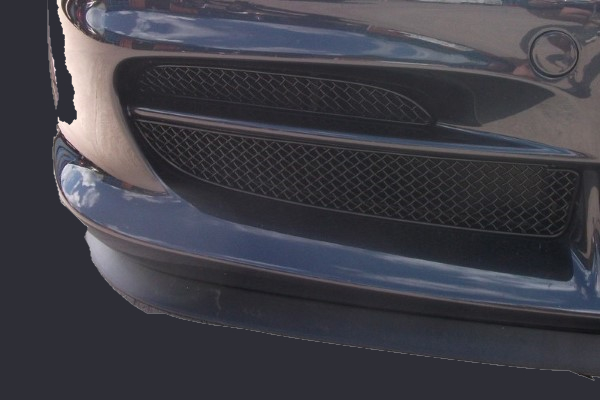 ZPR41903B 996 GT3 - Outer Grill Set Black
Outer Grill Set Black for 2003-2005 996 GT3
$249.00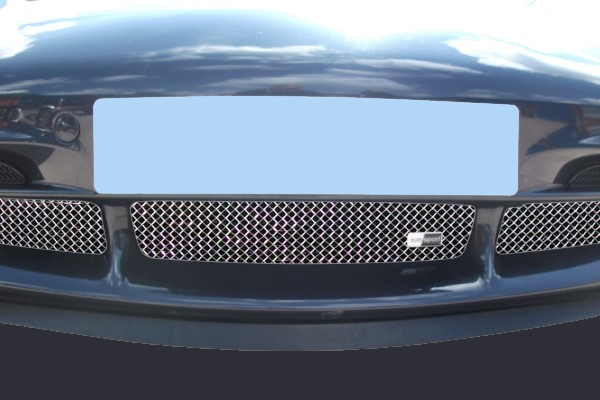 ZPR42103 996 GT3 - Front Grill Set
Front Grill Set for 2003-2005 996 GT3
$329.00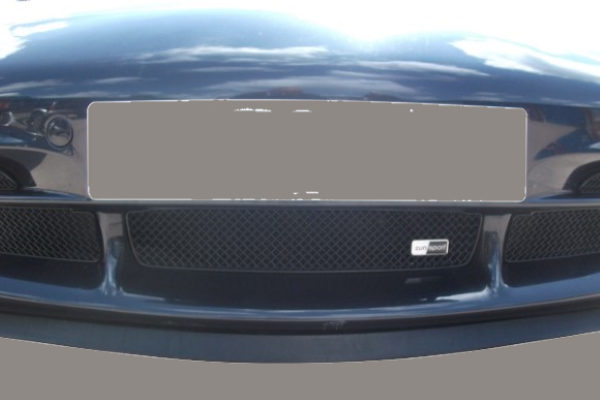 ZPR42103B 996 GT3 - Front Grill Set Black
Front Grill Set Black for 2003-2005 996 GT3
$349.00
2004-2008 997.1 Carrera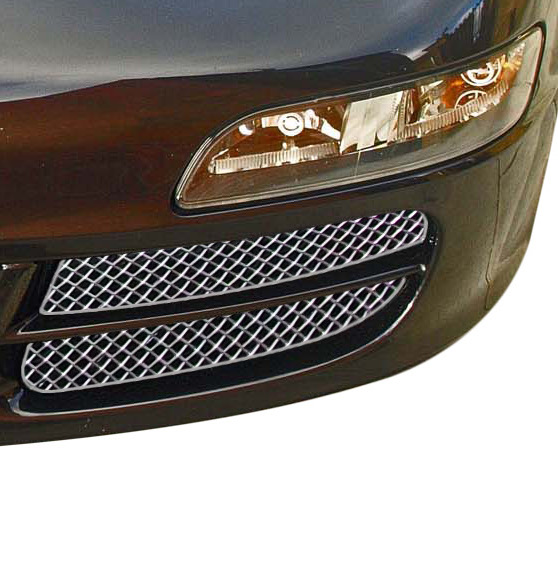 ZPR22009 997.1 Carrera - Outer Grill Set (4)
Outer Grill Set (4) for 2004-2008 997.1 Carrera
$209.00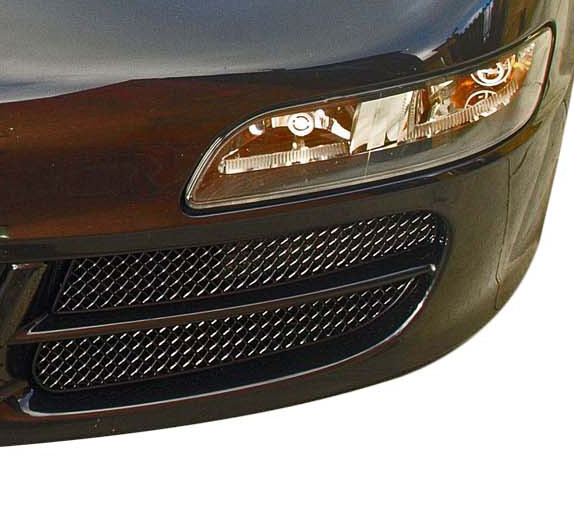 ZPR22009B 997.1 Carrera - Outer Grill Set (4) Black
Outer Grill Set (4) Black for 2004-2008 997.1 Carrera
$239.00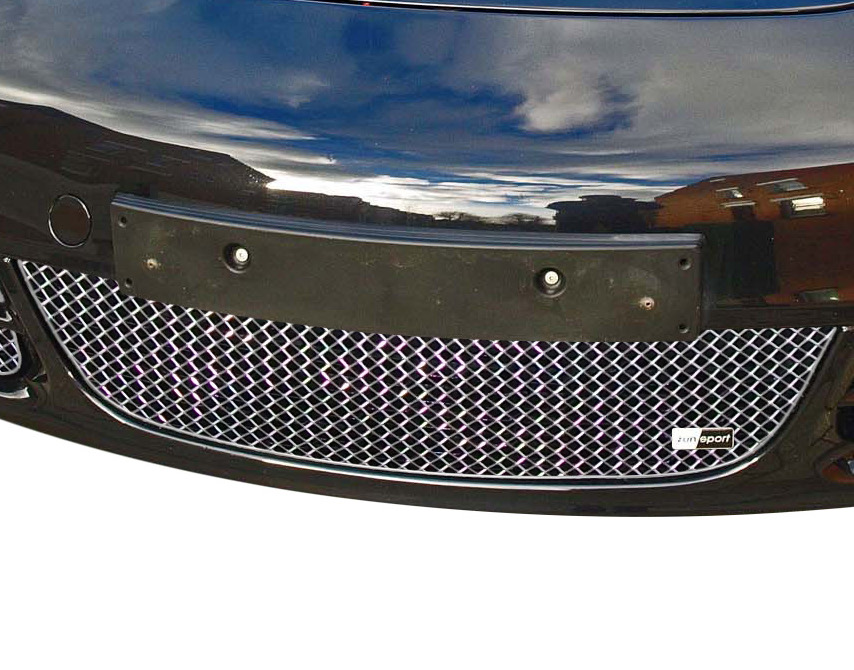 ZPR22109 997.1 Carrera - Center Grill (Manual /Tip)
Center Grill (Manual /Tip) for 2004-2008 997.1 Carrera
$159.00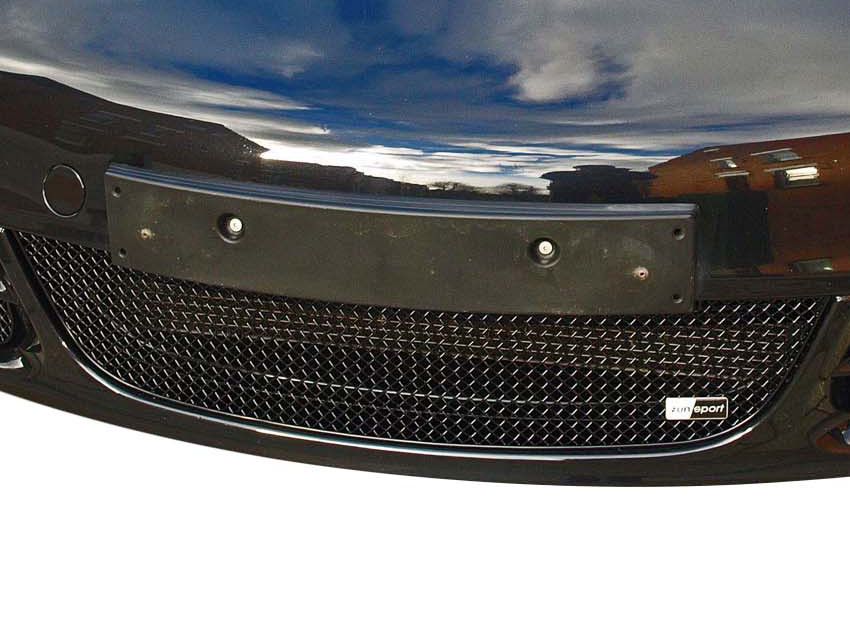 ZPR22109B 997.1 Carrera - Center Grill (Manual /Tip) Black
Center Grill (Manual /Tip) Black for 2004-2008 997.1 Carrera
$179.00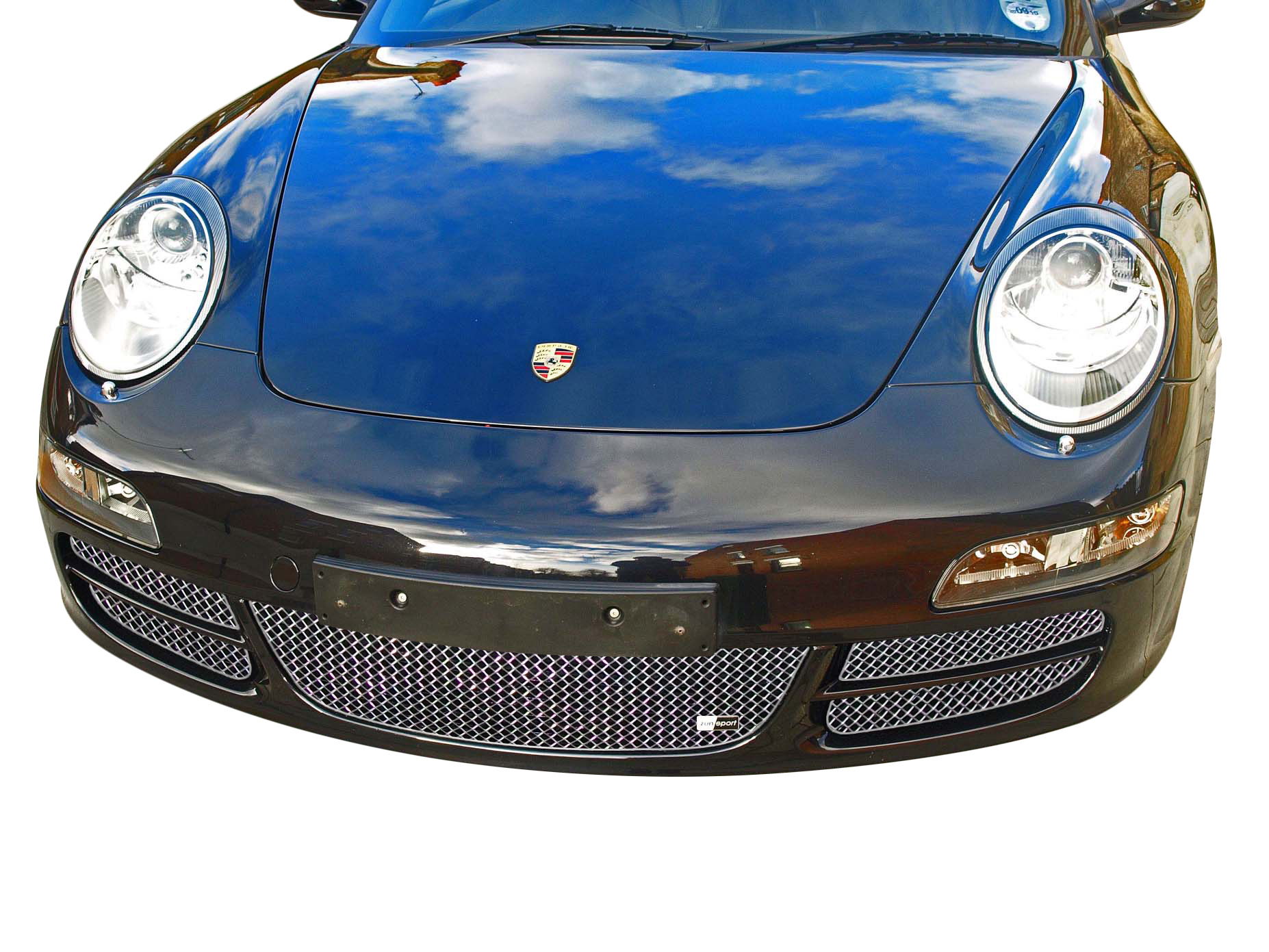 ZPR22309 997.1 Carrera - Full Front Grill Set (Manual /Tip)
Full Front Grill Set (Manual /Tip) for 2004-2008 997.1 Carrera
$319.00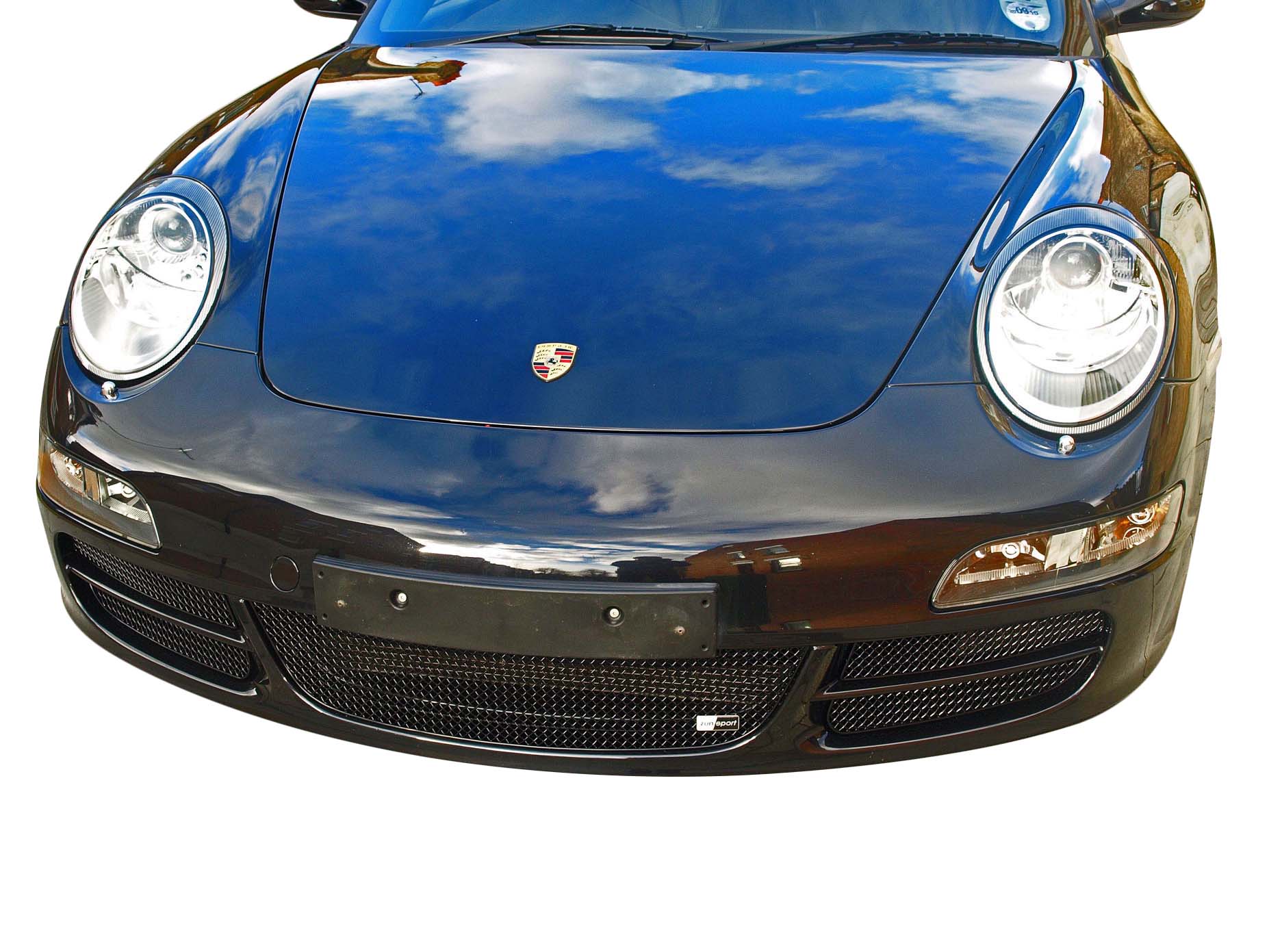 ZPR22309B 997.1 Carrera - Full Front Grill Set (Manual /Tip) Black
Full Front Grill Set (Manual /Tip) Black for 2004-2008 997.1 Carrera
$359.00
2009-2012 997.2 Carrera GTS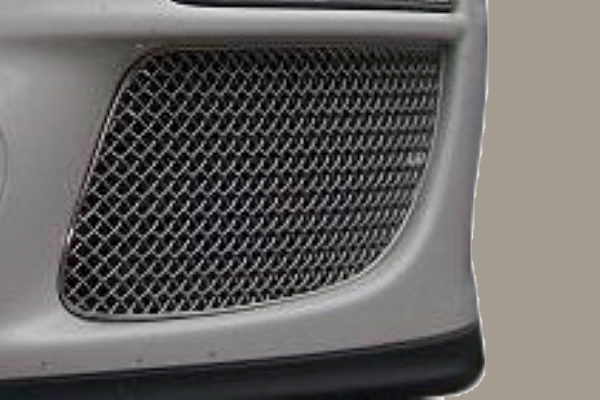 ZPR31909 997.2 Carrera GTS- Outer Grill Set (2)
Outer Grill Set (2) for 2009-2012 997.2 Carrera GTS
$159.00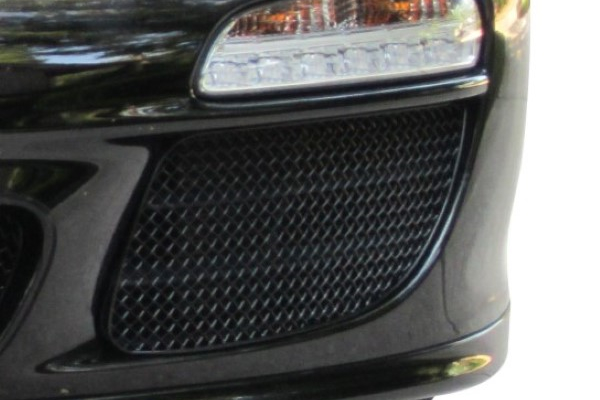 ZPR31909B 997.2 Carrera GTS- Outer Grill Set (2) Black
Outer Grill Set (2) Black for 2009-2012 997.2 Carrera GTS
$169.00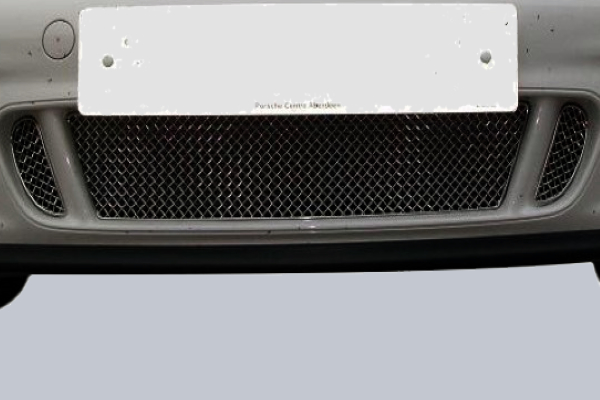 ZPR31809 997.2 Carrera GTS- Center Grill Set (3)
Center Grill Set (3) for 2009-2012 997.2 Carrera GTS
$169.00
ZPR31809B 997.2 Carrera GTS- Center Grill Set (3) Black
Center Grill Set (3) Black for 2009-2012 997.2 Carrera GTS
$189.00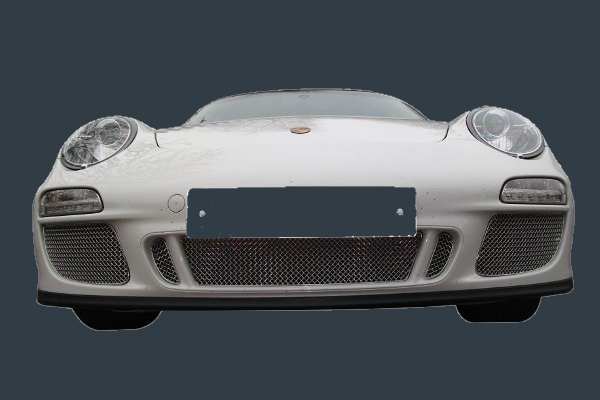 ZPR32009 997.2 Carrera GTS- Full Front Grill Set (5)
Full Front Grill Set (5) for 2009-2012 997.2 Carrera GTS
$289.00
ZPR32009B 997.2 Carrera GTS- Full Front Grill Set (5) Black
Full Front Grill Set (5) Black for 2009-2012 997.2 Carrera GTS
$319.00
2006-2012 997 Turbo / Turbo S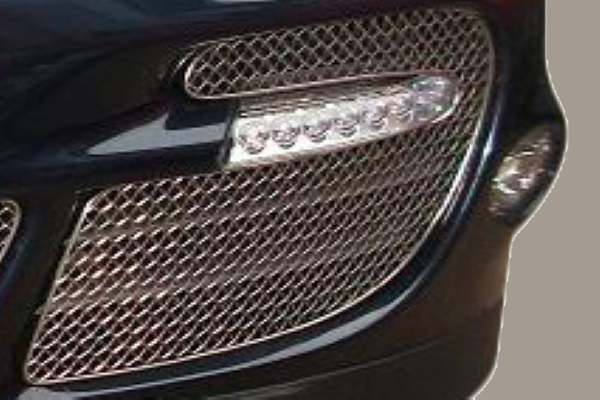 ZPR32209 997 Turbo- Outer Grill Set (4)
Outer Grill Set (4) for 2006-2012 997 Turbo
$189.00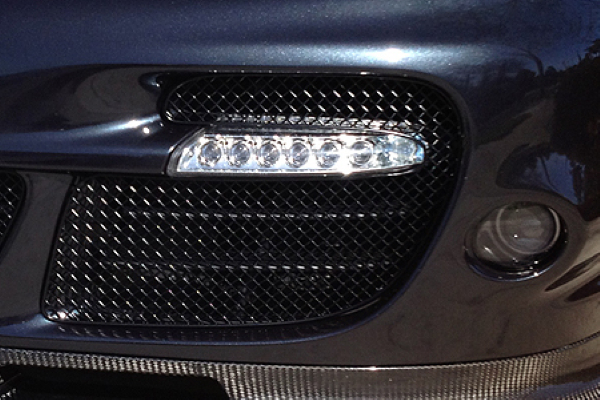 ZPR32209B 997 Turbo- Outer Grill Set (4) Black
Outer Grill Set (4) Black for 2006-2012 997 Turbo
$209.00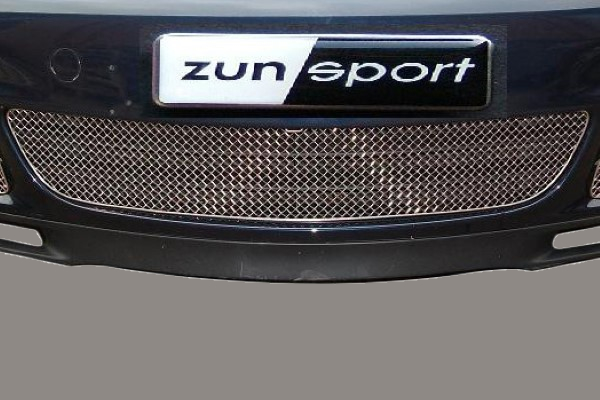 ZPR32109 997 Turbo- Center Grill (Manual /Tip)
Center Grill (Manual /Tip) for 2006-2012 997 Turbo
$129.00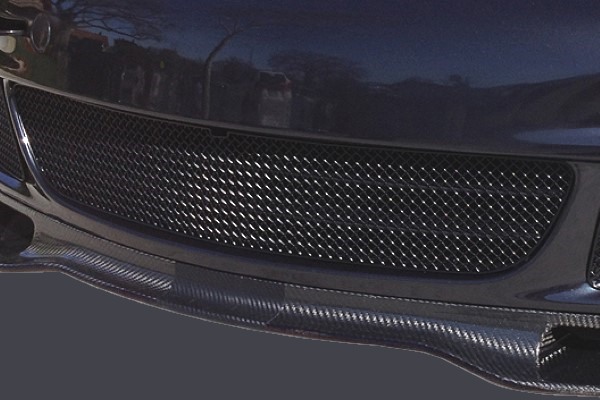 ZPR32109B 997 Turbo- Center Grill (Manual /Tip) Black
Center Grill (Manual /Tip) Black for 2006-2012 997 Turbo
$139.00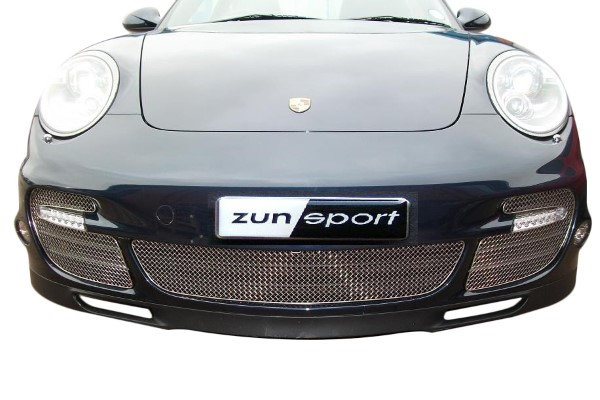 ZPR32309 997 Turbo- Full Front Grill Set (Manual /Tip)
Full Front Grill Set (Manual /Tip) for 2006-2012 997 Turbo
$299.00
ZPR32309B 997 Turbo- Full Front Grill Set (Manual /Tip) Black
Full Front Grill Set (Manual /Tip) Black for 2006-2012 997 Turbo
$329.00
2009-2012 997.2 Carrera / C4S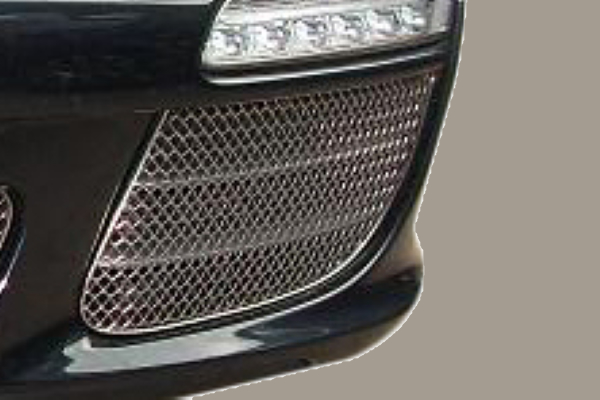 ZPR32605 997.2 Carrera + C4S- Outer Grill Set (4)
Outer Grill Set (4) for 2009-2012 997.2 Carrera + C4S
$189.00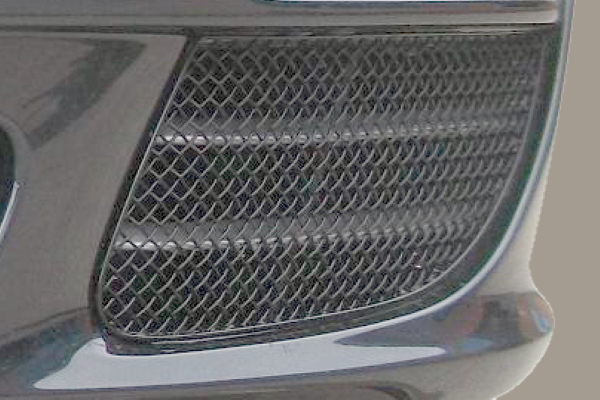 ZPR32605B 997.2 Carrera + C4S- Outer Grill Set (4) Black
Outer Grill Set (4) Black for 2009-2012 997.2 Carrera + C4S
$219.00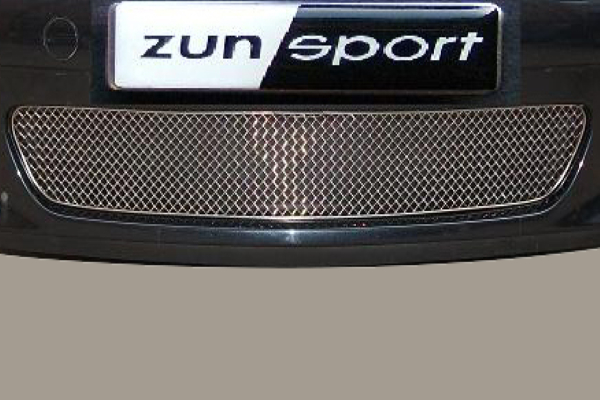 ZPR32505 997.2 Carrera + C4S- Center Grill (Manual /Tip)
Center Grill (Manual /Tip) for 2009-2012 997.2 Carrera + C4S
$139.00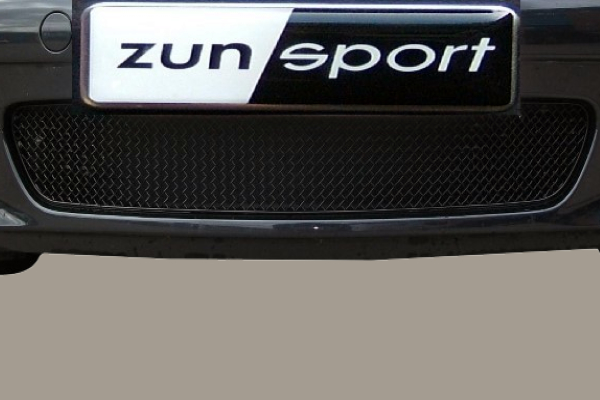 ZPR32505B 997.2 Carrera + C4S- Center Grill (Manual /Tip) Black
Center Grill (Manual /Tip) Black for 2009-2012 997.2 Carrera + C4S
$169.00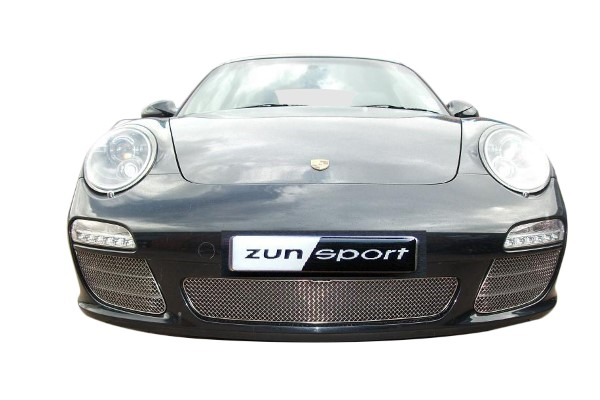 ZPR32705 997.2 Carrera + C4S- Full Front Grill Set (Manual /Tip)
Full Front Grill Set (Manual /Tip) for 2009-2012 997.2 Carrera + C4S
$309.00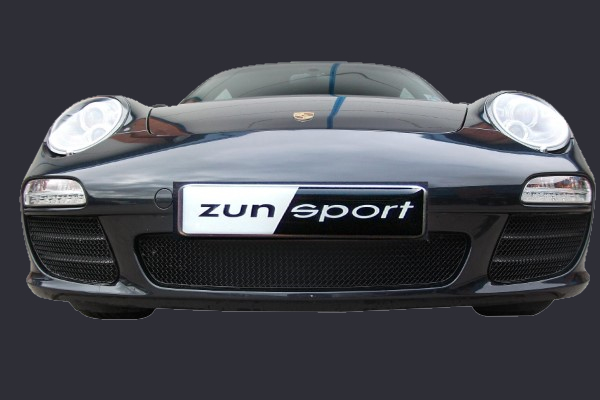 ZPR32705B 997.2 Carrera + C4S- Full Front Grill Set (Manual /Tip) Black
Full Front Grill Set (Manual /Tip) Black for 2009-2012 997.2 Carrera + C4S
$359.00
2009-2012 997.2 Carrera C2 / C2S
ZPR78605 997.2 Carrera C2 & C2S- Outer Grill Set (4)
Outer Grill Set (4) for 2009-2012 997.2 Carrera C2 & C2S
$189.00
ZPR78605B 997.2 Carrera C2 & C2S- Outer Grill Set (4) Black
Outer Grill Set (4) Black for 2009-2012 997.2 Carrera C2 & C2S
$219.00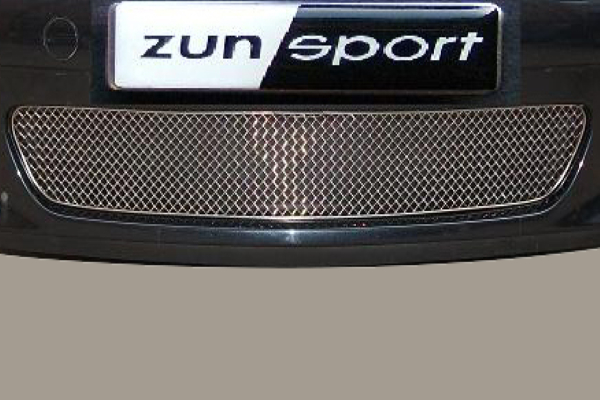 ZPR32505 997.2 Carrera C2 & C2S- Center Grill (Manual /Tip)
Center Grill (Manual /Tip) for 2009-2012 997.2 Carrera C2 & C2S
$139.00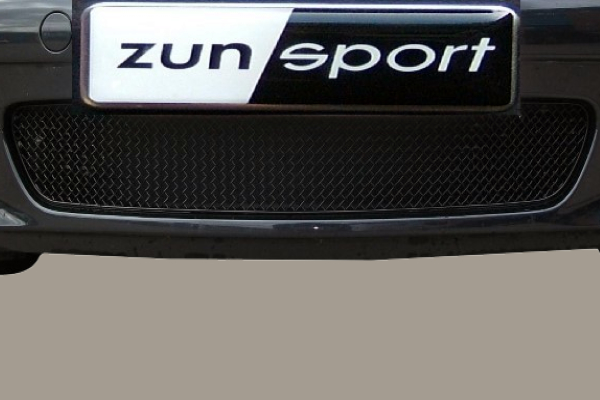 ZPR32505B 997.2 Carrera C2 & C2S- Center Grill (Manual /Tip) Black
Center Grill (Manual /Tip) Black for 2009-2012 997.2 Carrera C2 & C2S
$169.00
ZPR78705 997.2 Carrera C2 & C2S- Full Front Grill Set (Manual /Tip)
Full Front Grill Set (Manual /Tip) for 2009-2012 997.2 Carrera C2 & C2S
$309.00
ZPR78705B 997.2 Carrera C2 & C2S- Full Front Grill Set (Manual /Tip) Black
Full Front Grill Set (Manual /Tip) Black for 2009-2012 997.2 Carrera C2 & C2S
$359.00
2010-2012 997.2 GT3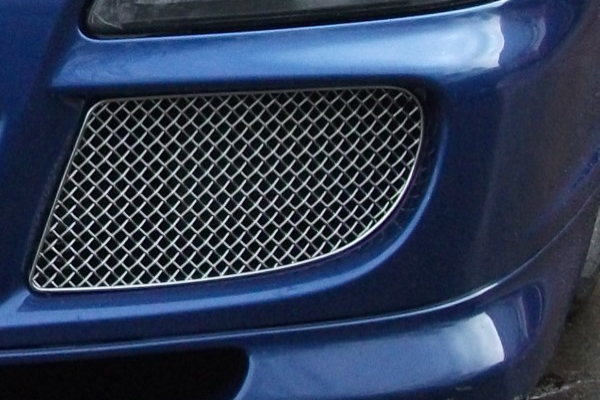 ZPR31204 997.2 GT3- Outer Grill Set (2)
Outer Grill Set (2) for 2010-2012 997.2 GT3
$159.00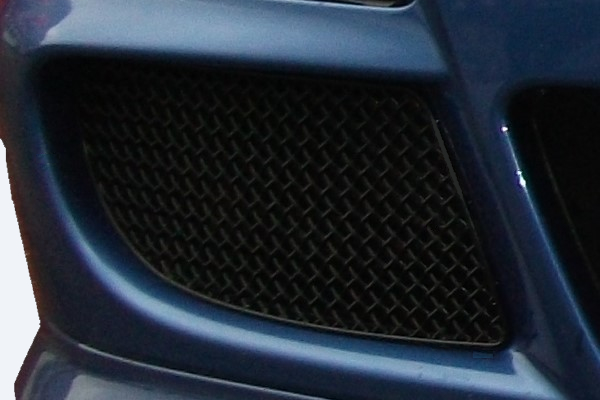 ZPR31204B 997.2 GT3- Outer Grill Set (2) Black
Outer Grill Set (2) Black for 2010-2012 997.2 GT3
$169.00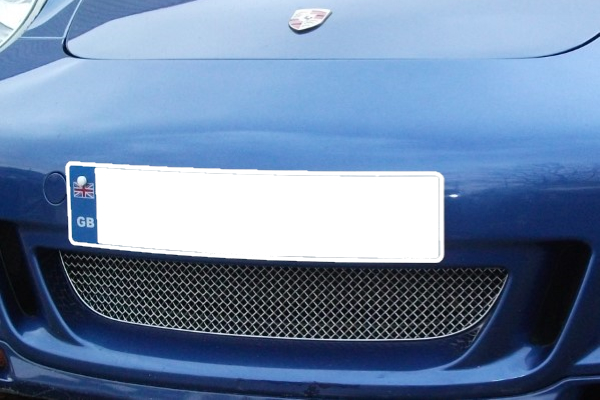 ZPR31304 997.2 GT3- Center Grill
Center Grill for 2010-2012 997.2 GT3
$139.00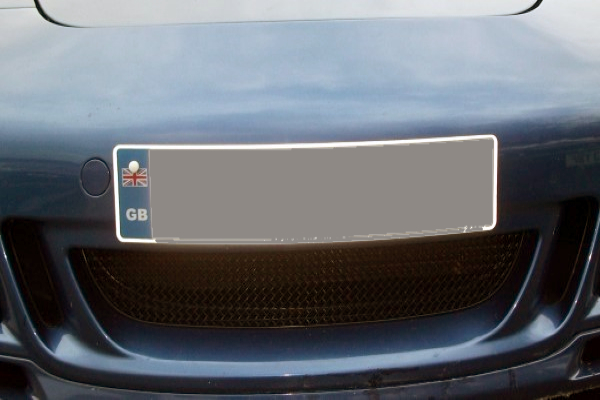 ZPR31304B 997.2 GT3- Center Grill Black
Center Grill Black for 2010-2012 997.2 GT3
$169.00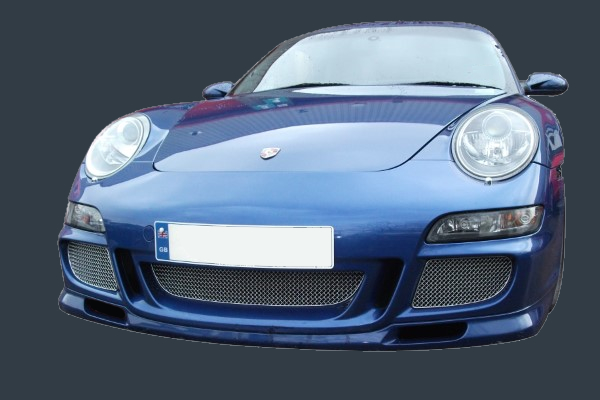 ZPR31404 997.2 GT3- Full Front Grill Set
Full Front Grill Set for 2010-2012 997.2 GT3
$269.00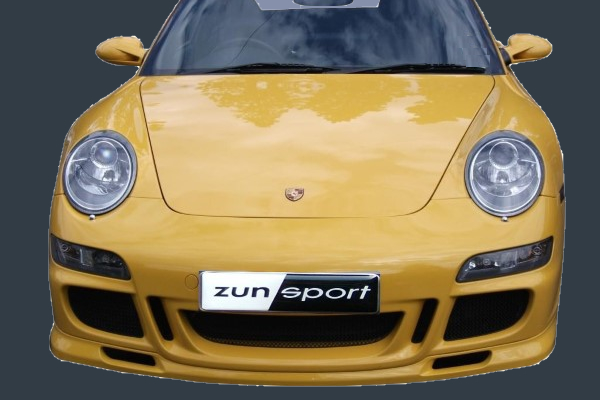 ZPR31404B 997.2 GT3- Full Front Grill Set Black
Full Front Grill Set Black for 2010-2012 997.2 GT3
$299.00
2012-2016 981 Boxster (with Sensors)
ZPR35912 981 Boxster with Sensors- Outer Grill Set (6)
Outer Grill Set (6) for 2012-2016 981 Boxster with Sensors
$309.00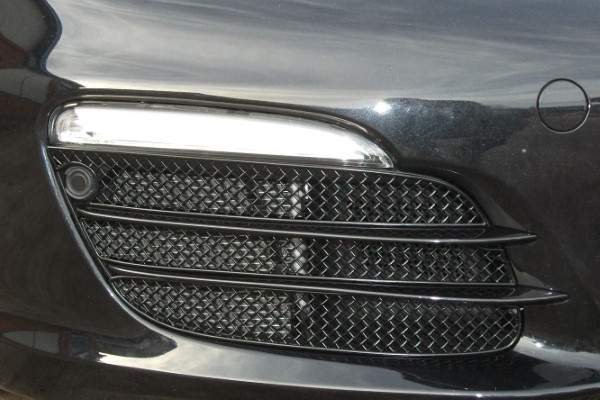 ZPR35912B 981 Boxster with Sensors- Outer Grill Set (6) Black
Outer Grill Set (6) Black for 2012-2016 981 Boxster with Sensors
$309.00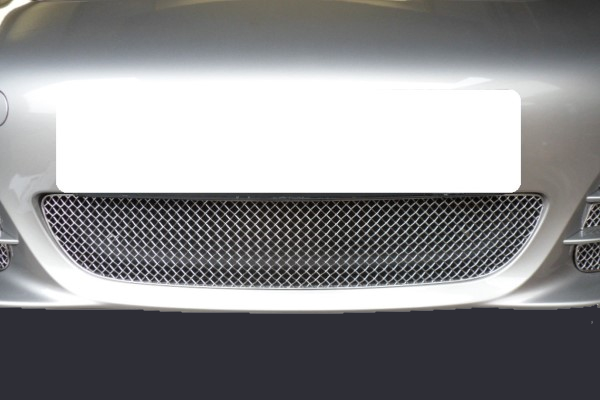 ZPR36012 981 Boxster with Sensors- Center Grill
Center Grill for 2012-2016 981 Boxster with Sensors
$139.00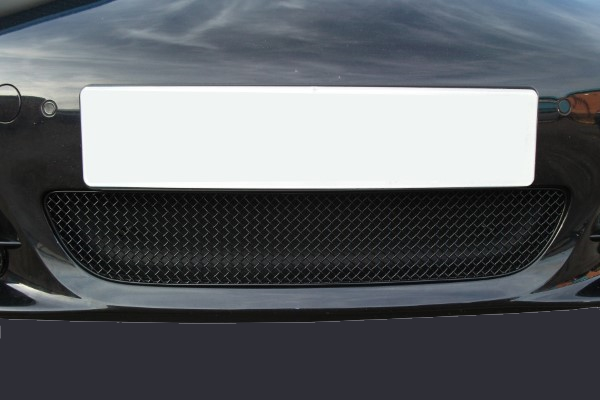 ZPR36012B 981 Boxster with Sensors- Center Grill Black
Center Grill Black for 2012-2016 981 Boxster with Sensors
$149.00
ZPR36112 981 Boxster with Sensors- Full Front Grill Set
Full Front Grill Set for 2012-2016 981 Boxster with Sensors
$399.00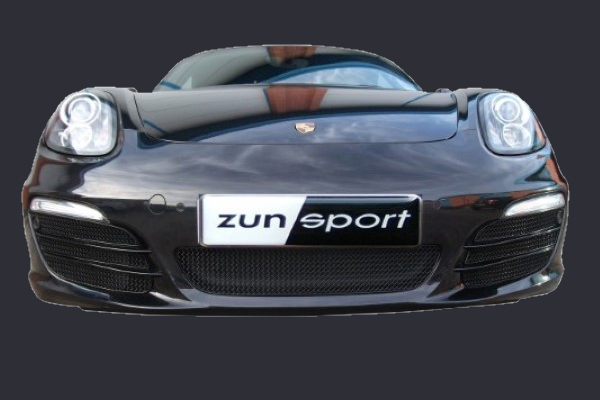 ZPR36112B 981 Boxster with Sensors- Full Front Grill Set Black
Full Front Grill Set Black for 2012-2016 981 Boxster with Sensors
$409.00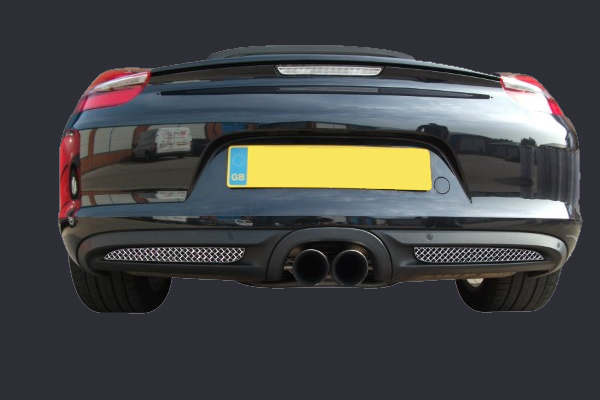 ZPR42912 981 Boxster with Sensors- Rear Grill Set
Rear Grill Set for 2012-2016 981 Boxster with Sensors
$119.00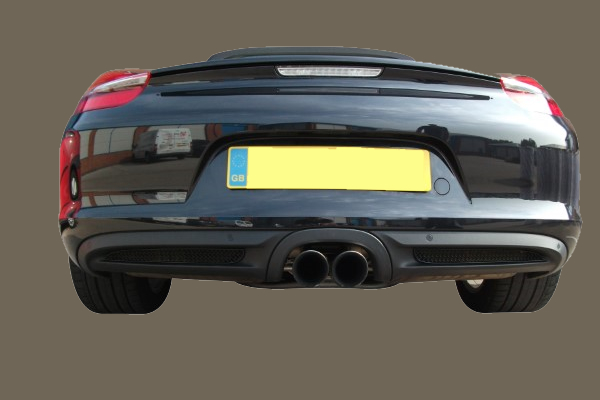 ZPR42912B 981 Boxster with Sensors- Rear Grill Set Black
Rear Grill Set Black for 2012-2016 981 Boxster with Sensors
$139.00
ZPR43012 981 Boxster with Sensors- Front & Rear Grill Set
Front & Rear Grill Set for 2012-2016 981 Boxster with Sensors
$509.00
ZPR43012B 981 Boxster with Sensors- Front & Rear Grill Set Black
Front & Rear Grill Set Black for 2012-2016 981 Boxster with Sensors
$529.00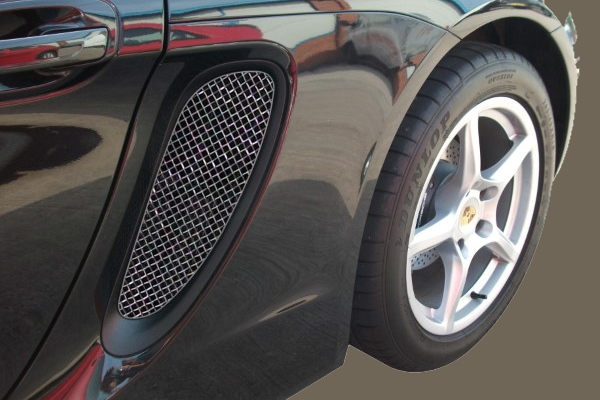 ZPR43212 981 Boxster / Spyder with Sensors- Side Vent Grill Set
Side Vent Grill Set for 2012-2016 981 Boxster with Sensors
$129.00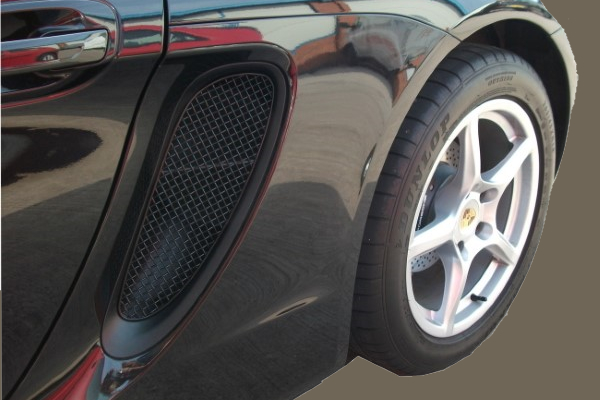 ZPR43212B 981 Boxster / Spyder with Sensors- Side Vent Grill Set Black
Side Vent Grill Set Black for 2012-2016 981 Boxster with Sensors
$139.00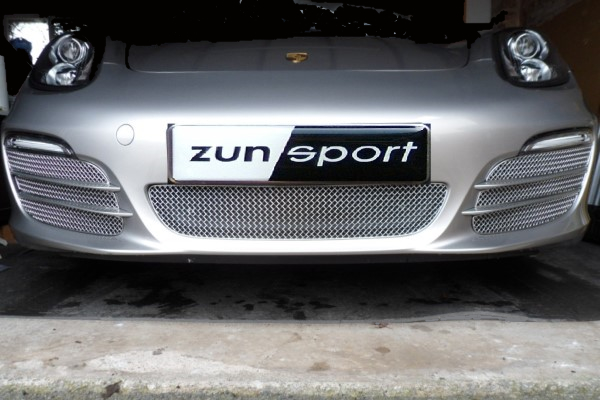 ZPR43312 981 Boxster with Sensors- Complete Grill Set
Complete Grill Set for 2012-2016 981 Boxster with Sensors
$629.00
ZPR43312B 981 Boxster with Sensors- Complete Grill Set Black
Complete Grill Set Black for 2012-2016 981 Boxster with Sensors
$669.00
2012-2016 981 Boxster (without Sensors)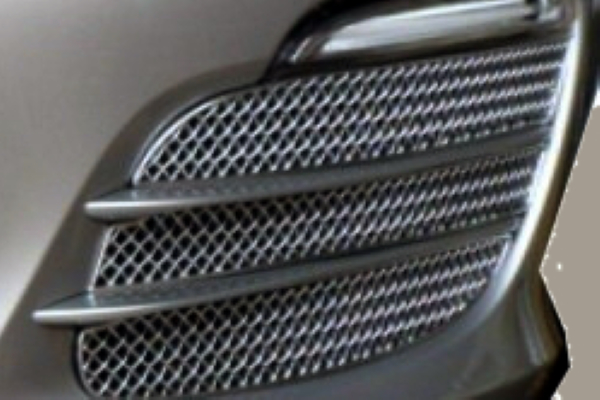 ZPR38312 981 Boxster without Sensors- Outer Grill Set (6)
Outer Grill Set (6) for 2012-2016 981 Boxster without Sensors
$309.00
ZPR38312B 981 Boxster without Sensors- Outer Grill Set (6) Black
Outer Grill Set (6) Black for 2012-2016 981 Boxster without Sensors
$309.00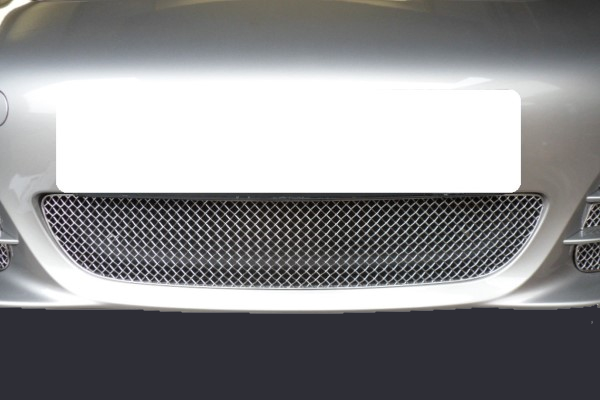 ZPR36012 981 Boxster without Sensors- Center Grill
Center Grill for 2012-2016 981 Boxster without Sensors
$139.00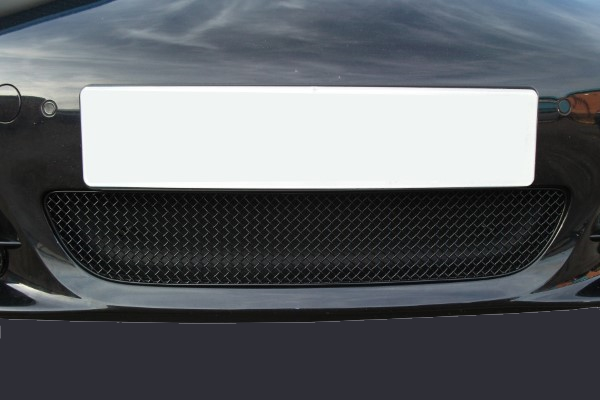 ZPR36012B 981 Boxster without Sensors- Center Grill Black
Center Grill Black for 2012-2016 981 Boxster without Sensors
$149.00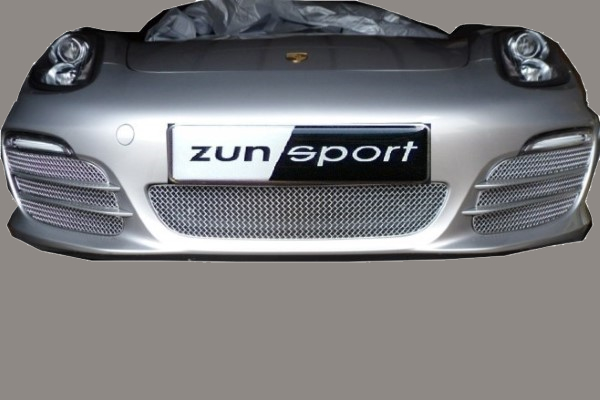 ZPR38412 981 Boxster without Sensors- Full Front Grill Set
Full Front Grill Set for 2012-2016 981 Boxster without Sensors
$399.00
ZPR38412B 981 Boxster without Sensors- Full Front Grill Set Black
Full Front Grill Set Black for 2012-2016 981 Boxster without Sensors
$409.00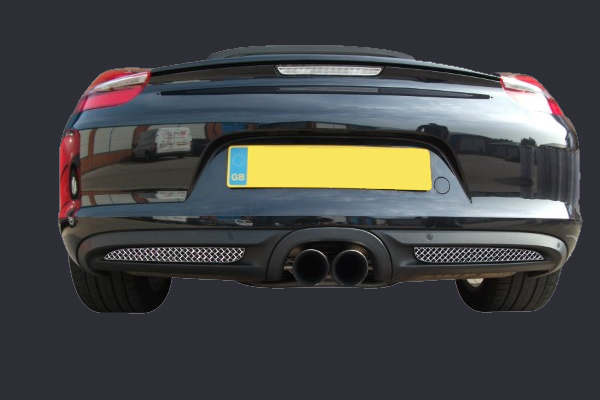 ZPR42912 981 Boxster without Sensors- Rear Grill Set
Rear Grill Set for 2012-2016 981 Boxster without Sensors
$119.00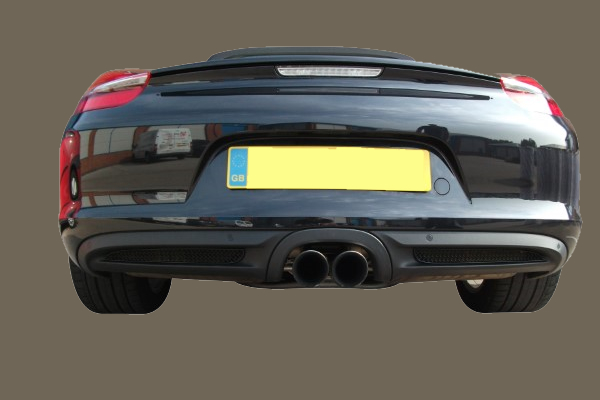 ZPR42912B 981 Boxster without Sensors- Rear Grill Set Black
Rear Grill Set Black for 2012-2016 981 Boxster without Sensors
$139.00
ZPR43112 981 Boxster without Sensors- Front & Rear Grill Set
Front & Rear Grill Set for 2012-2016 981 Boxster without Sensors
$509.00
ZPR43112B 981 Boxster without Sensors- Front & Rear Grill Set Black
Front & Rear Grill Set Black for 2012-2016 981 Boxster without Sensors
$529.00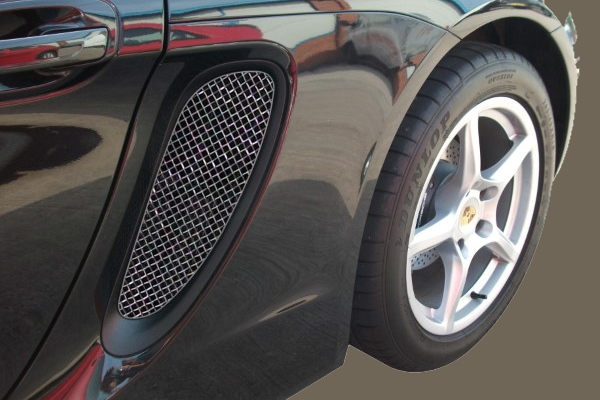 ZPR43212 981 Boxster / Spyder without Sensors- Side Vent Grill Set
Side Vent Grill Set for 2012-2016 981 Boxster without Sensors
$129.00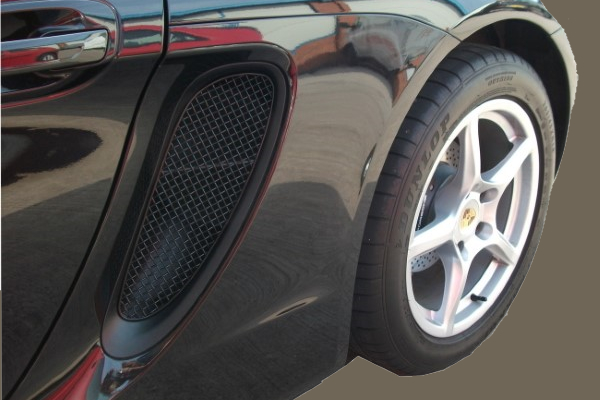 ZPR43212B 981 Boxster / Spyder without Sensors- Side Vent Grill Set Black
Side Vent Grill Set Black for 2012-2016 981 Boxster without Sensors
$139.00
ZPR43412 981 Boxster / Spyder without Sensors- Complete Grill Set
Complete Grill Set for 2012-2016 981 Boxster without Sensors
$629.00
ZPR43412B 981 Boxster without Sensors- Complete Grill Set Black
Complete Grill Set Black for 2012-2016 981 Boxster without Sensors
$669.00
2016 – 2020 718 Boxster / Cayman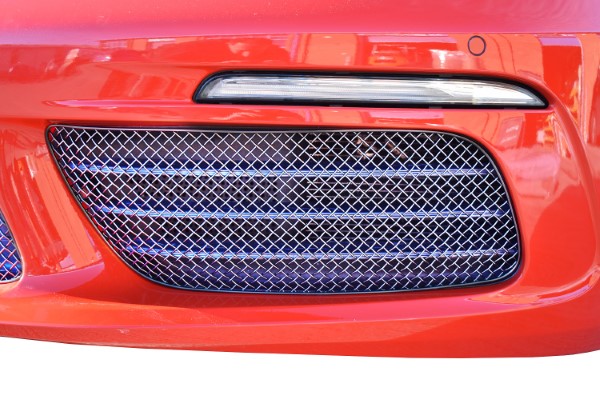 ZPR87016 718 Boxster / Cayman- Outer Grill Set
Outer Grill Set for 2016 - 2020 718 Boxster / Cayman
$239.00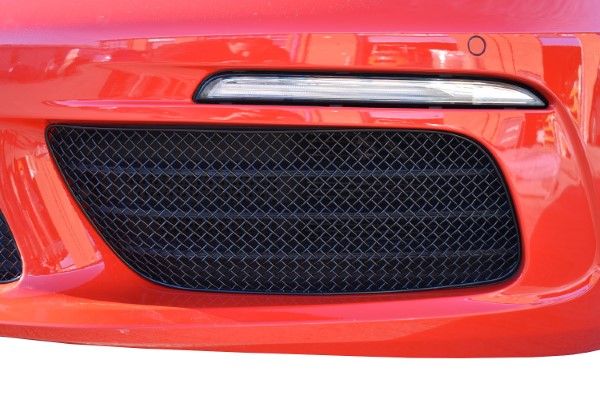 ZPR87016B 718 Boxster / Cayman- Outer Grill Set Black
Outer Grill Set Black for 2016 - 2020 718 Boxster / Cayman
$259.00
ZPR63816 718 Boxster / Cayman- Center Grill
Center Grill for 2016 - 2020 718 Boxster / Cayman
$149.00
ZPR63816B 718 Boxster / Cayman- Center Grill Black
Center Grill Black for 2016 - 2020 718 Boxster / Cayman
$149.00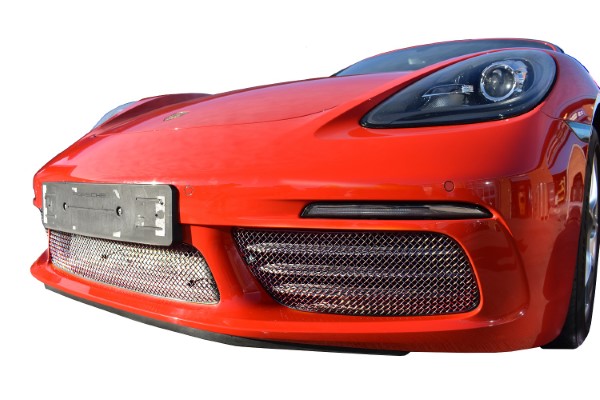 ZPR87116 718 Boxster / Cayman- Front Grill Set
Front Grill Set for 2016 - 2020 718 Boxster / Cayman
$359.00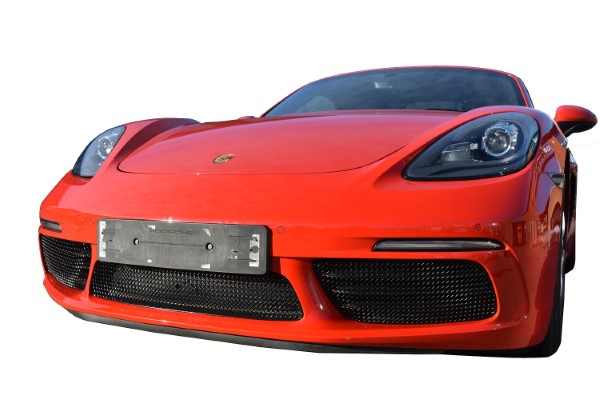 ZPR87116B 718 Boxster / Cayman- Front Grill Set Black
Front Grill Set Black for 2016 - 2020 718 Boxster / Cayman
$389.00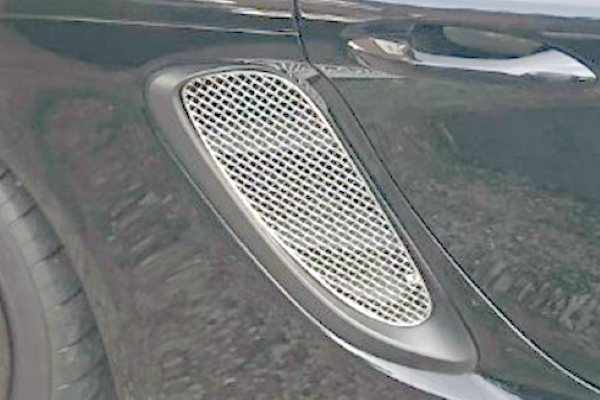 ZPR64316 718 Boxster / Cayman- Side Vent Grill Set
Side Vent Grill Set for 2016 - 2020 718 Boxster / Cayman
$139.00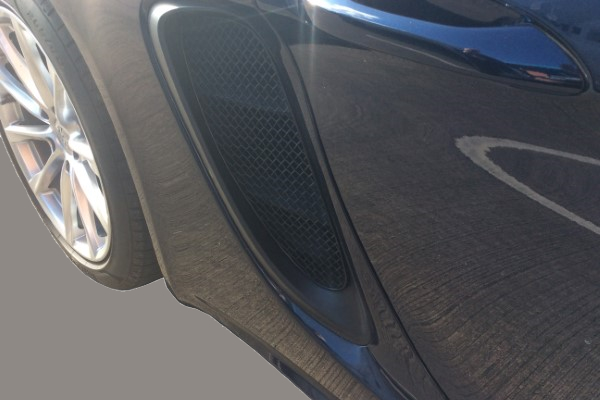 ZPR64316B 718 Boxster / Cayman- Side Vent Grill Black
Side Vent Grill Black for 2016 - 2020 718 Boxster / Cayman
$159.00
ZPR87216 718 Boxster / Cayman- Full Grill Set
Full Grill Set for 2016 - 2020 718 Boxster / Cayman
$499.00
ZPR87216B 718 Boxster / Cayman- Full Grill Set Black
Full Grill Set Black for 2016 - 2020 718 Boxster / Cayman
$539.00
2018 – 718 Boxster & Cayman GTS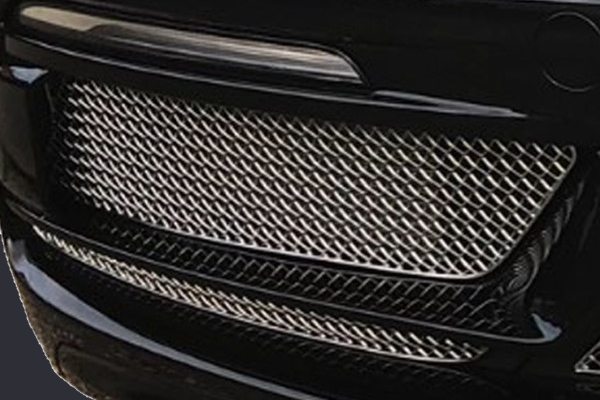 ZPR70518 718 Boxster & Cayman GTS- Outer Grill Set
Outer Grill Set for 2018 - 718 Boxster & Cayman GTS
$289.00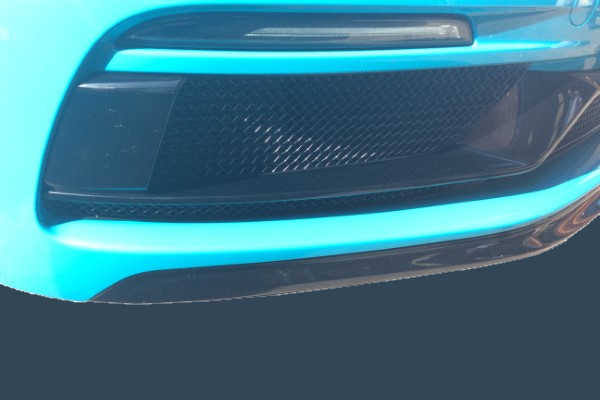 ZPR70518B 718 Boxster & Cayman GTS- Outer Grill Set Black
Outer Grill Set Black for 2018 - 718 Boxster & Cayman GTS
$319.00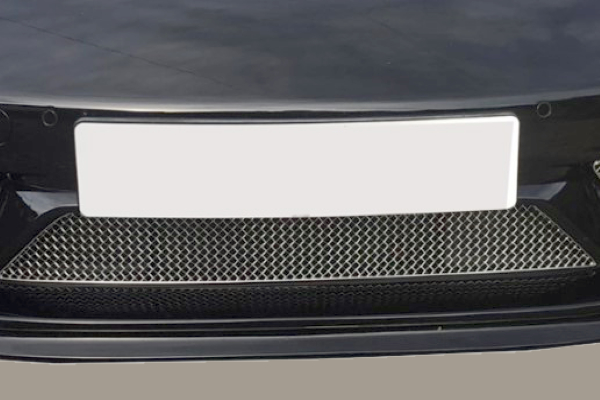 ZPR70618 718 Boxster & Cayman GTS- Center Grill
Center Grill for 2018 - 718 Boxster & Cayman GTS
$129.00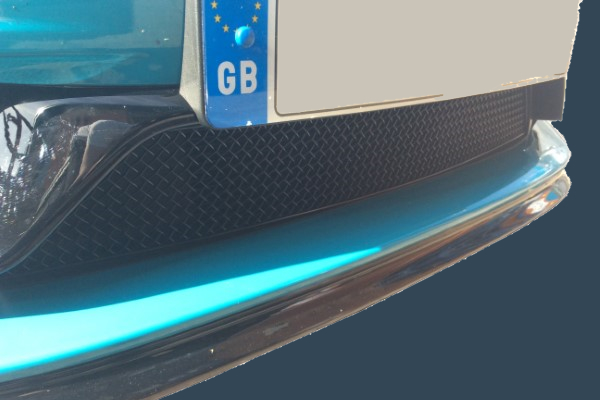 ZPR70618B 718 Boxster & Cayman GTS- Center Grill Black
Center Grill Black for 2018 - 718 Boxster & Cayman GTS
$139.00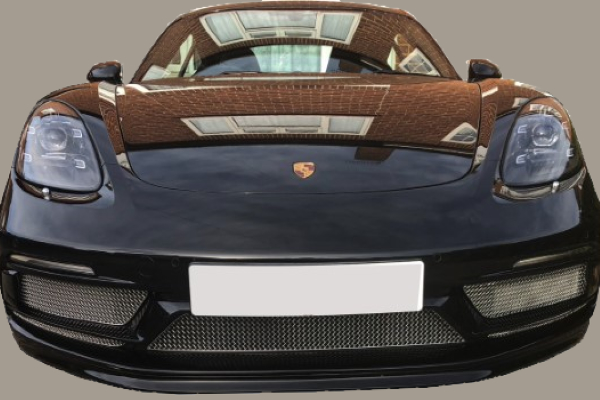 ZPR70718 718 Boxster & Cayman GTS- Front Grill Set
Front Grill Set for 2018 - 718 Boxster & Cayman GTS
$399.00
ZPR70718B 718 Boxster & Cayman GTS- Front Grill Set Black
Front Grill Set Black for 2018 - 718 Boxster & Cayman GTS
$449.00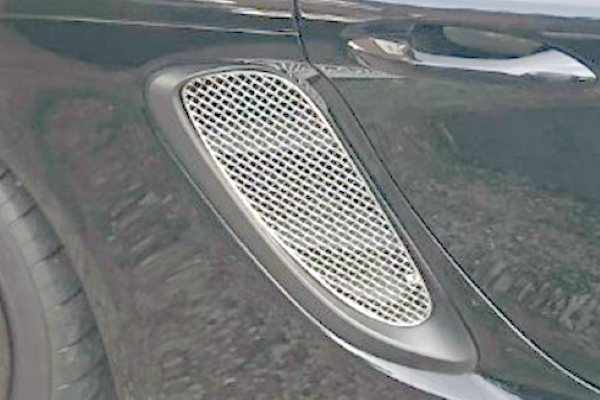 ZPR64316 718 Boxster & Cayman GTS- Side Vent Grill Set
Side Vent Grill Set for 2018 - 718 Boxster & Cayman GTS
$139.00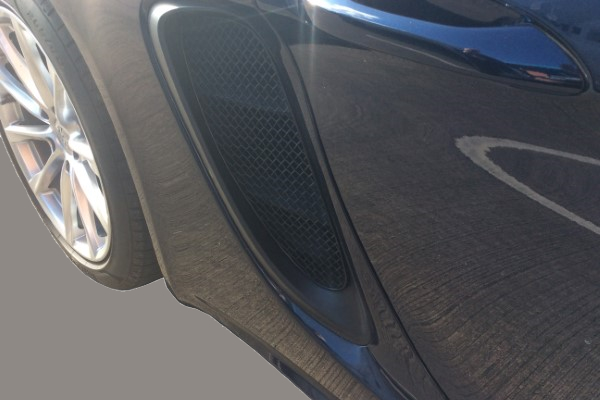 ZPR64316B 718 Boxster & Cayman GTS- Side Vent Grill Set Black
Side Vent Grill Set Black for 2018 - 718 Boxster & Cayman GTS
$159.00
ZPR70818 718 Boxster & Cayman GTS- Full Grill Set
Full Grill Set for 2018 - 718 Boxster & Cayman GTS
$519.00
ZPR70818B 718 Boxster & Cayman GTS- Full Grill Set Black
Full Grill Set Black for 2018 - 718 Boxster & Cayman GTS
$559.00
2018 – 718 Boxster & Cayman GTS (ACC)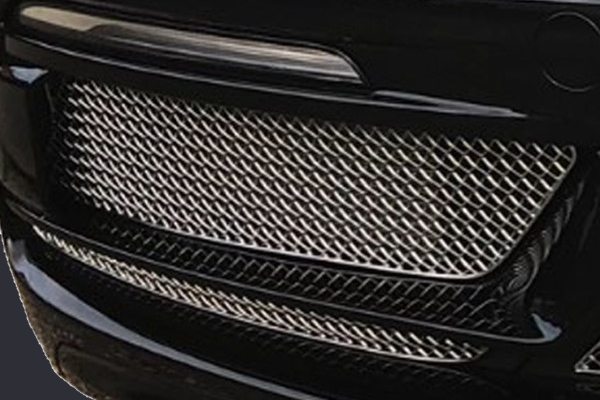 ZPR70518 718 Boxster & Cayman GTS (ACC)- Outer Grill Set
Outer Grill Set for 2018 - 718 Boxster & Cayman GTS (ACC)
$289.00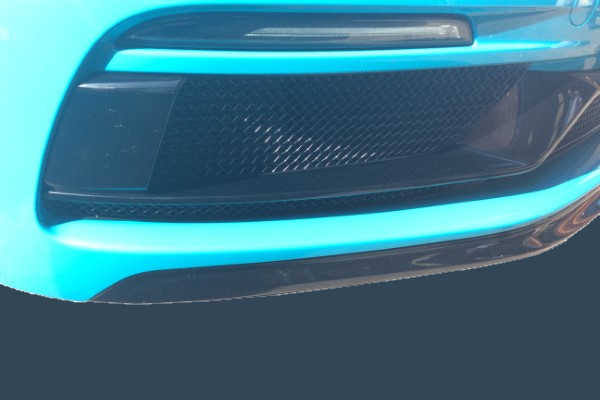 ZPR70518B 718 Boxster & Cayman GTS (ACC)- Outer Grill Set Black
Outer Grill Set Black for 2018 - 718 Boxster & Cayman GTS (ACC)
$319.00
ZPR70918 718 Boxster & Cayman GTS (ACC)- Center Grill
Center Grill for 2018 - 718 Boxster & Cayman GTS (ACC)
$139.00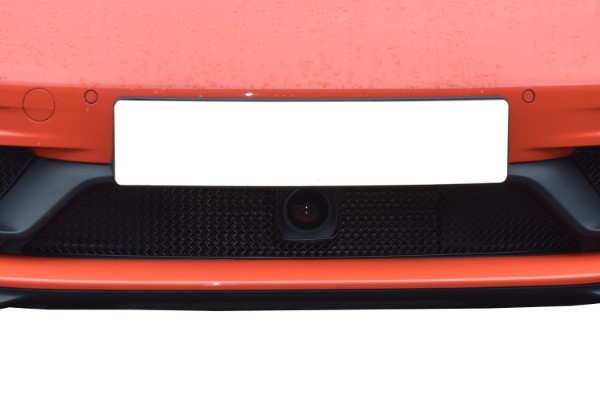 ZPR70918B 718 Boxster & Cayman GTS (ACC)- Center Grill Black
Center Grill Black for 2018 - 718 Boxster & Cayman GTS (ACC)
$149.00
ZPR71018 718 Boxster & Cayman GTS (ACC)- Front Grill Set
Front Grill Set for 2018 - 718 Boxster & Cayman GTS (ACC)
$419.00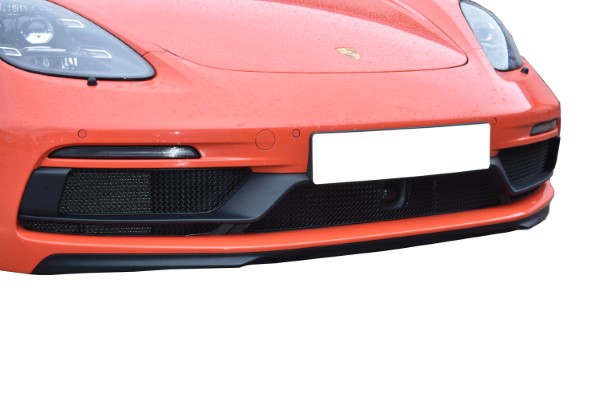 ZPR71018B 718 Boxster & Cayman GTS (ACC)- Front Grill Set Black
Front Grill Set Black for 2018 - 718 Boxster & Cayman GTS (ACC)
$459.00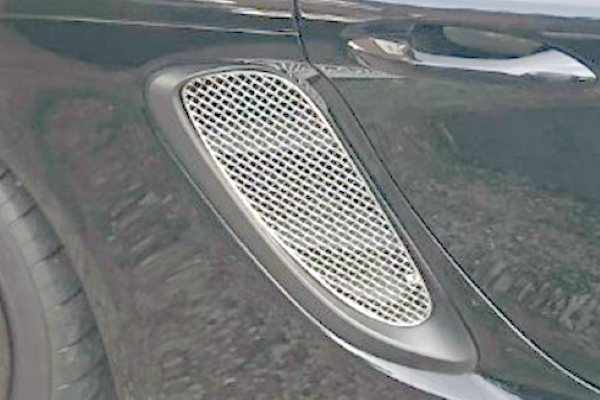 ZPR64316 718 Boxster & Cayman GTS (ACC)- Side Vent Grill Set
Side Vent Grill Set for 2018 - 718 Boxster & Cayman GTS (ACC)
$139.00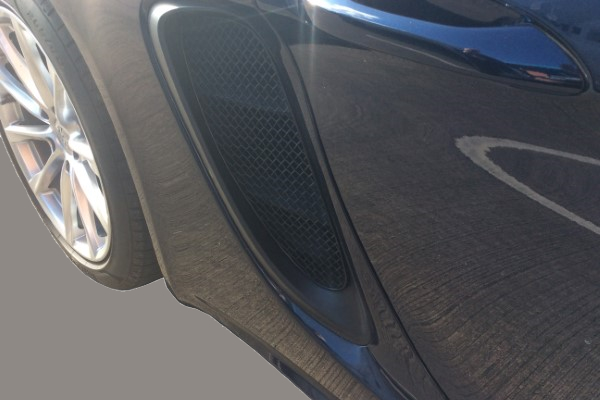 ZPR64316B 718 Boxster & Cayman GTS (ACC)- Side Vent Grill Set Black
Side Vent Grill Set Black for 2018 - 718 Boxster & Cayman GTS (ACC)
$159.00
ZPR71118 718 Boxster & Cayman GTS (ACC)- Full Grill Set
Full Grill Set for 2018 - 718 Boxster & Cayman GTS (ACC)
$539.00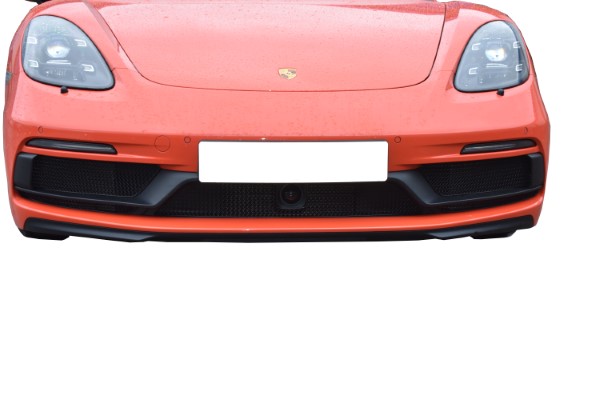 ZPR71118B 718 Boxster & Cayman GTS (ACC)- Full Grill Set Black
Full Grill Set Black for 2018 - 718 Boxster & Cayman GTS (ACC)
$579.00
2014 – 2016 981 Boxster & Cayman GTS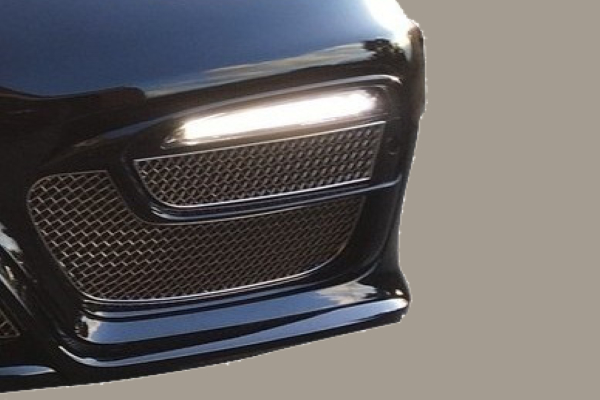 ZPR56314 981 Boxster & Cayman GTS- Outer Grill Set (4)
Outer Grill Set (4) for 2014 - 2016 981 Boxster & Cayman GTS
$249.00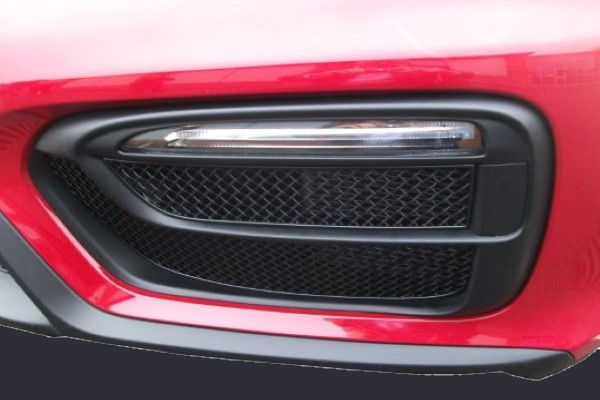 ZPR56314B 981 Boxster & Cayman GTS- Outer Grill Set (4) Black
Outer Grill Set (4) Black for 2014 - 2016 981 Boxster & Cayman GTS
$269.00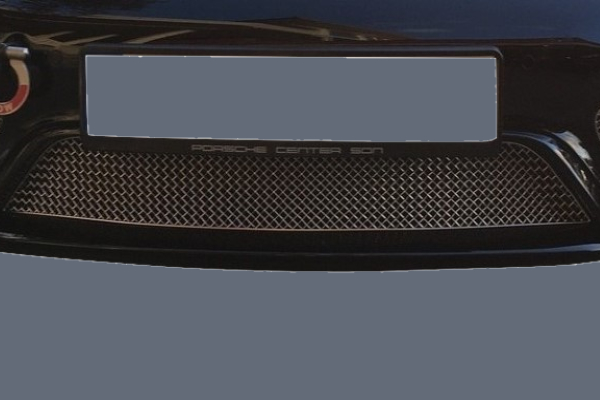 ZPR56414 981 Boxster & Cayman GTS- Center Grill (1)
Center Grill (1) for 2014 - 2016 981 Boxster & Cayman GTS
$119.00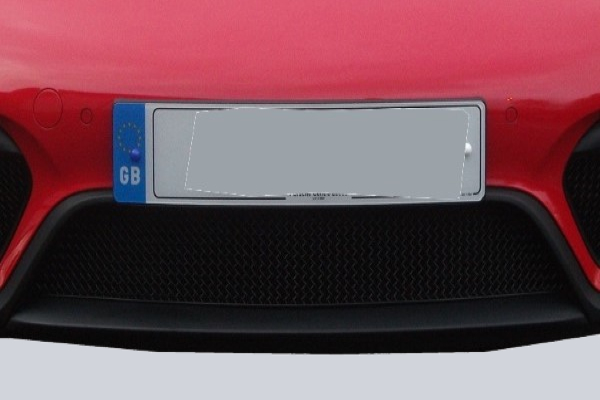 ZPR56414B 981 Boxster & Cayman GTS- Center Grill (1) Black
Center Grill (1) Black for 2014 - 2016 981 Boxster & Cayman GTS
$129.00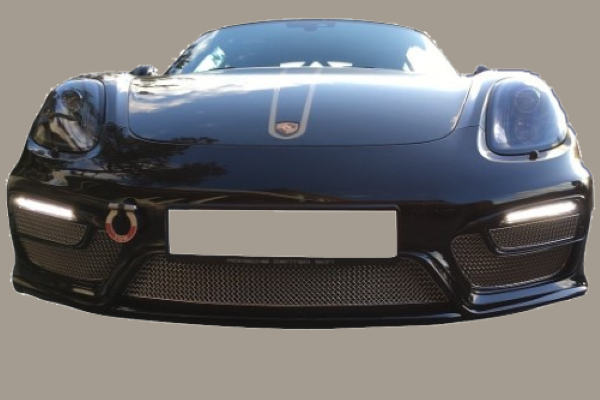 ZPR56514 981 Boxster & Cayman GTS- Front Grill Set (5)
Front Grill Set (5) for 2014 - 2016 981 Boxster & Cayman GTS
$339.00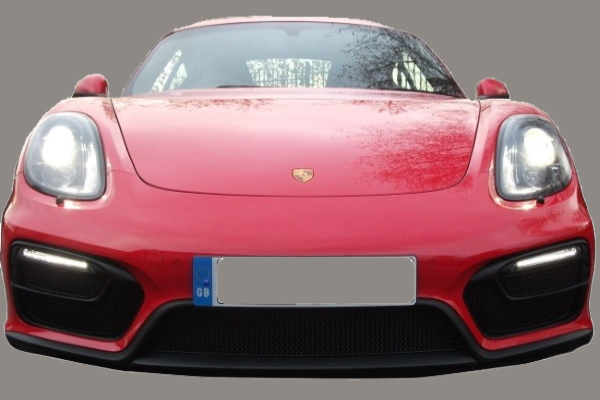 ZPR56514B 981 Boxster & Cayman GTS- Front Grill Set (5) Black
Front Grill Set (5) Black for 2014 - 2016 981 Boxster & Cayman GTS
$369.00
2014 – 981 Boxster & Cayman GTS (ACC)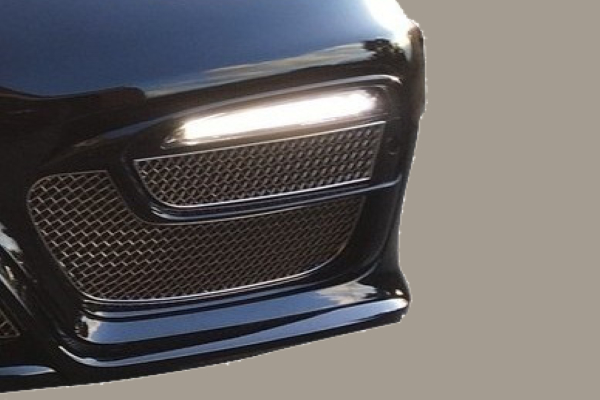 ZPR56314 981 Boxster & Cayman GTS (ACC)- Outer Grill Set (4)
Outer Grill Set (4) for 2014 - 981 Boxster & Cayman GTS (ACC)
$249.00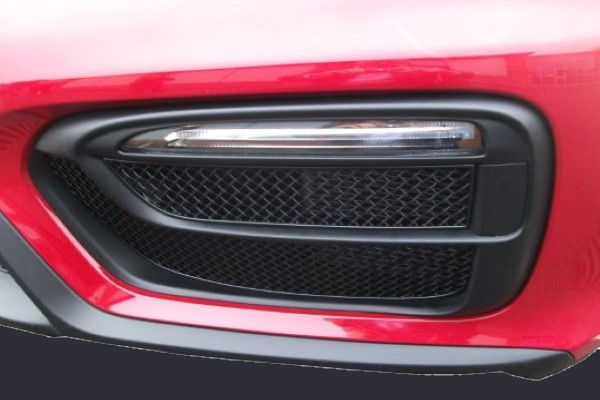 ZPR56314B 981 Boxster & Cayman GTS (ACC)- Outer Grill Set (4) Black
Outer Grill Set (4) Black for 2014 - 981 Boxster & Cayman GTS (ACC)
$269.00
ZPR62114 981 Boxster & Cayman GTS (ACC)- Center Grill (1)
Center Grill (1) for 2014 - 981 Boxster & Cayman GTS (ACC)
$129.00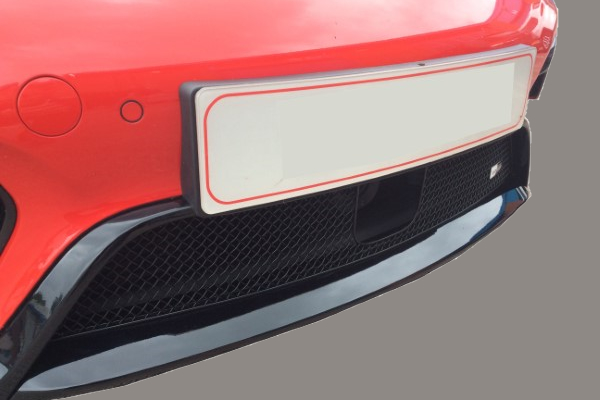 ZPR62114B 981 Boxster & Cayman GTS (ACC)- Center Grill (1) Black
Center Grill (1) Black for 2014 - 981 Boxster & Cayman GTS (ACC)
$139.00
ZPR62214 981 Boxster & Cayman GTS (ACC)- Front Grill Set (6)
Front Grill Set (6) for 2014 - 981 Boxster & Cayman GTS (ACC)
$359.00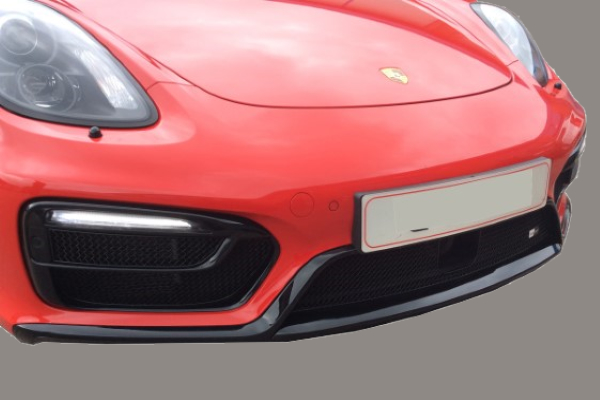 ZPR62214B 981 Boxster & Cayman GTS (ACC)- Front Grill Set (6) Black
Front Grill Set (6) Black for 2014 - 981 Boxster & Cayman GTS (ACC)
$379.00
2003-2008 958.1 Cayenne / Cayenne S (Gen 1)
ZPR44803 958 Cayenne / Cayenne S Gen 1 - Lower Center Grill
Lower Center Grill for 2003-2008 958 Cayenne / Cayenne S Gen 1
$119.00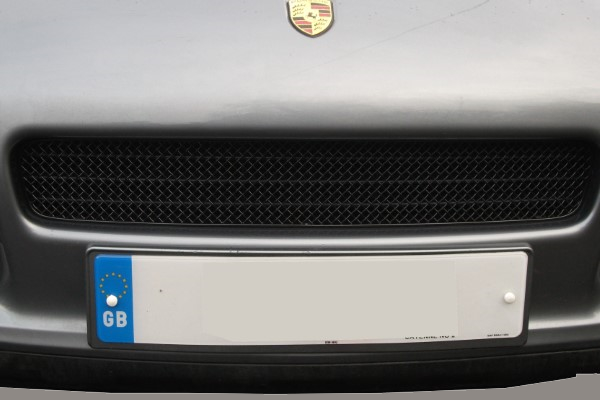 ZPR44803B 958 Cayenne / Cayenne S Gen 1 - Lower Center Grill Black
Lower Center Grill Black for 2003-2008 958 Cayenne / Cayenne S Gen 1
$139.00
ZPR44903 958 Cayenne / Cayenne S Gen 1 - Side Grill Set (4)
Side Grill Set (4) for 2003-2008 958 Cayenne / Cayenne S Gen 1
$239.00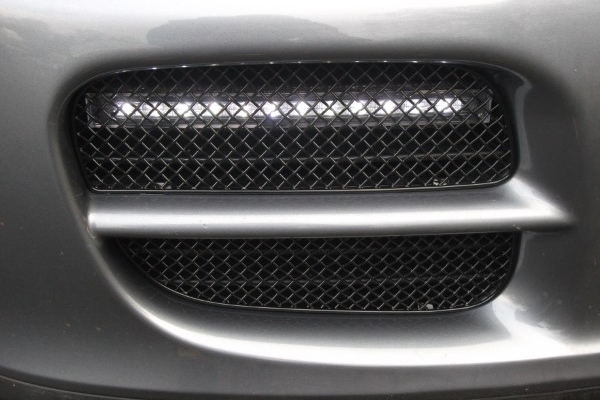 ZPR44903B 958 Cayenne / Cayenne S Gen 1 - Side Grill Set (4) Black
Side Grill Set (4) Black for 2003-2008 958 Cayenne / Cayenne S Gen 1
$269.00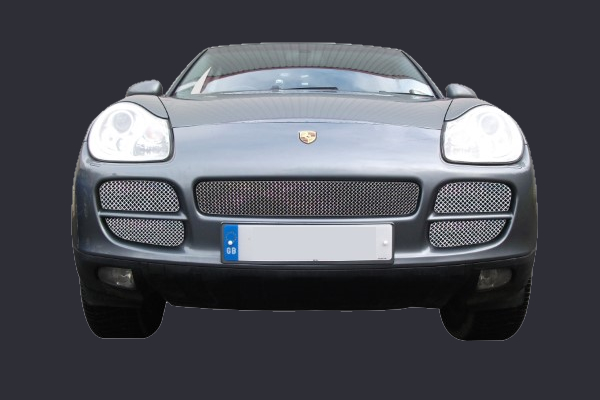 ZPR45003 958 Cayenne / Cayenne S Gen 1 - Front Grill Set (5)
Front Grill Set (5) for 2003-2008 958 Cayenne / Cayenne S Gen 1
$339.00
ZPR45003B 958 Cayenne / Cayenne S Gen 1 - Front Grill Set (5) Black
Front Grill Set (5) Black for 2003-2008 958 Cayenne / Cayenne S Gen 1
$379.00
2015 – 2018 958.2 Cayenne (MK II)
ZPR85715 958.2 Cayenne (MK II)- Upper Grill
Upper Grill for 2015 - 2018 958.2 Cayenne (MK II)
$219.00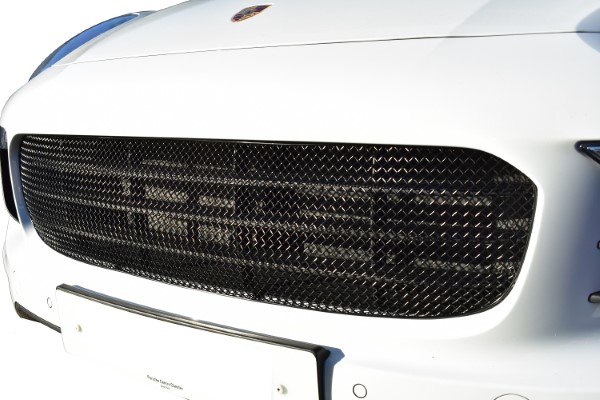 ZPR85715B 958.2 Cayenne (MK II)- Upper Grill Black
Upper Grill Black for 2015 - 2018 958.2 Cayenne (MK II)
$239.00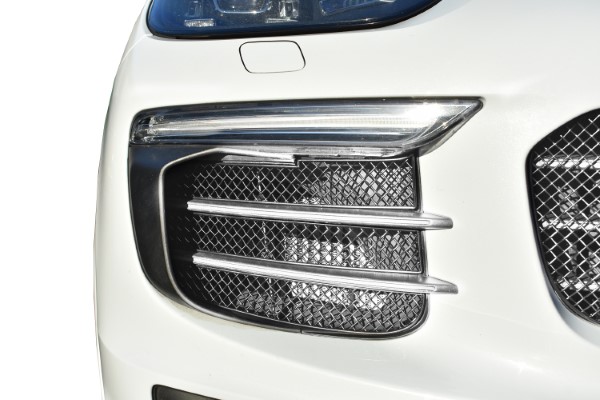 ZPR85815 958.2 Cayenne (MK II)- Outer Grill Set
Outer Grill Set for 2015 - 2018 958.2 Cayenne (MK II)
$379.00
ZPR85815B 958.2 Cayenne (MK II)- Outer Grill Set Black
Outer Grill Set Black for 2015 - 2018 958.2 Cayenne (MK II)
$389.00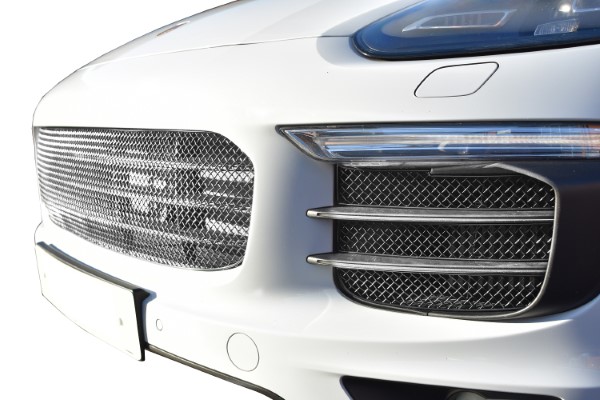 ZPR85915 958.2 Cayenne (MK II)- Front Grill Set
Front Grill Set for 2015 - 2018 958.2 Cayenne (MK II)
$569.00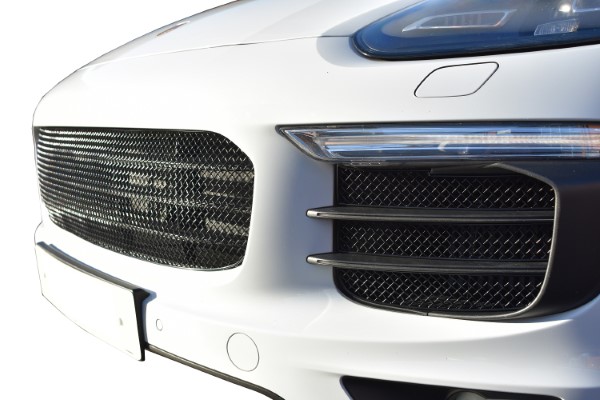 ZPR85915B 958.2 Cayenne (MK II)- Front Grill Set Black
Front Grill Set Black for 2015 - 2018 958.2 Cayenne (MK II)
$589.00
2012-2015 991 Carrera 4S (with Parking Sensors)
ZPR48113 991 Carrera 4S with Parking Sensors in Moulding- Outer Grill Set (6)
Outer Grill Set (6) for 2012-2015 991 Carrera 4S with Parking Sensors in Moulding
$309.00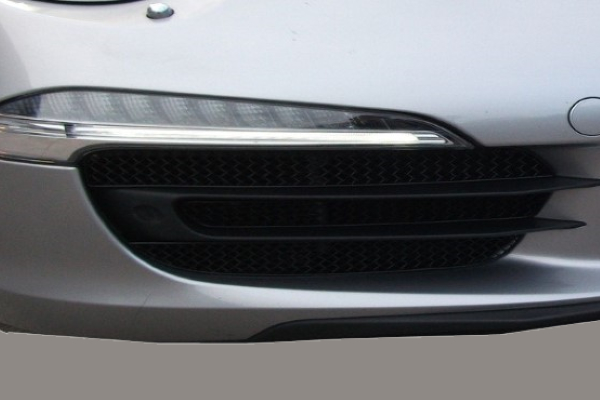 ZPR48113B 991 Carrera 4S with Parking Sensors in Moulding- Outer Grill Set (6) Black
Outer Grill Set (6) Black for 2012-2015 991 Carrera 4S with Parking Sensors in Moulding
$309.00
ZPR48213 991 Carrera 4S with Parking Sensors in Moulding- Center Grill (1)
Center Grill (1) for 2012-2015 991 Carrera 4S with Parking Sensors in Moulding
$139.00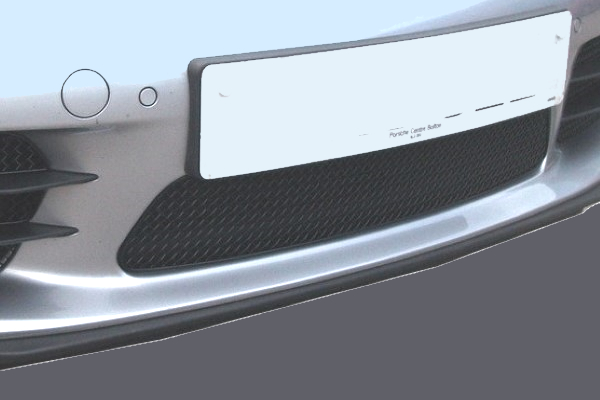 ZPR48213B 991 Carrera 4S with Parking Sensors in Moulding- Center Grill (1) Black
Center Grill (1) Black for 2012-2015 991 Carrera 4S with Parking Sensors in Moulding
$149.00
ZPR48313 991 Carrera 4S with Parking Sensors in Moulding- Full Front Grill Set (7)
Full Front Grill Set (7) for 2012-2015 991 Carrera 4S with Parking Sensors in Moulding
$399.00
ZPR48313B 991 Carrera 4S with Parking Sensors in Moulding- Full Front Grill Set (7) Black
Full Front Grill Set (7) Black for 2012-2015 991 Carrera 4S with Parking Sensors in Moulding
$409.00
2013 – 2015 991 Carrera C4
ZPR80813 991 Carrera C4 - Outer Grill Set
Outer Grill Set for 2013 - 2015 991 Carrera C4
$309.00
ZPR80813B 991 Carrera C4 - Outer Grill Set Black
Outer Grill Set Black for 2013 - 2015 991 Carrera C4
$309.00
ZPR48213 991 Carrera C4 - Center Grill
Center Grill for 2013 - 2015 991 Carrera C4
$139.00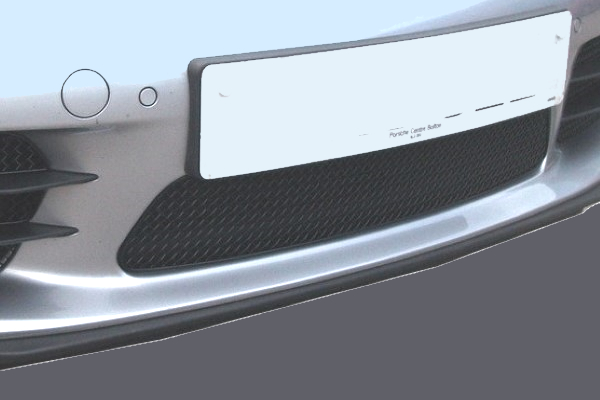 ZPR48213B 991 Carrera C4 - Center Grill Black
Center Grill Black for 2013 - 2015 991 Carrera C4
$149.00
ZPR80913 991 Carrera C4 - Full Grill Set
Full Grill Set for 2013 - 2015 991 Carrera C4
$399.00
ZPR80913B 991 Carrera C4 - Full Grill Set Black
Full Grill Set Black for 2013 - 2015 991 Carrera C4
$409.00
2011 – 2015 991 Carrera C2 (with Parking Sensors)
ZPR63311 991 Carrera C2 with Parking Sensors - Outer Grill Set (6)
Outer Grill Set (6) for 2011 - 2015 991 Carrera C2 with Parking Sensors
$309.00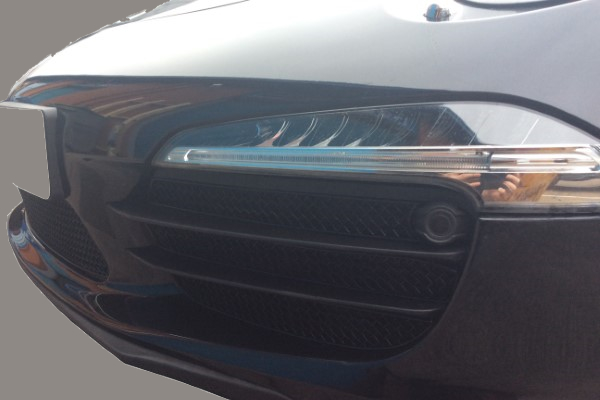 ZPR63311B 991 Carrera C2 with Parking Sensors - Outer Grill Set (6) Black
Outer Grill Set (6) Black for 2011 - 2015 991 Carrera C2 with Parking Sensors
$309.00
ZPR48213 991 Carrera C2 with Parking Sensors - Center Grill (1)
Center Grill (1) for 2011 - 2015 991 Carrera C2 with Parking Sensors
$139.00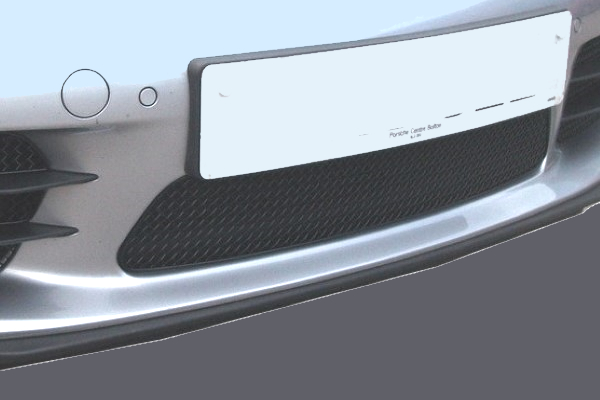 ZPR48213B 991 Carrera C2 with Parking Sensors - Center Grill (1) Black
Center Grill (1) Black for 2011 - 2015 991 Carrera C2 with Parking Sensors
$149.00
ZPR63411 991 Carrera C2 with Parking Sensors - Full Front Grill Set (7)
Full Front Grill Set (7) for 2011 - 2015 991 Carrera C2 with Parking Sensors
$419.00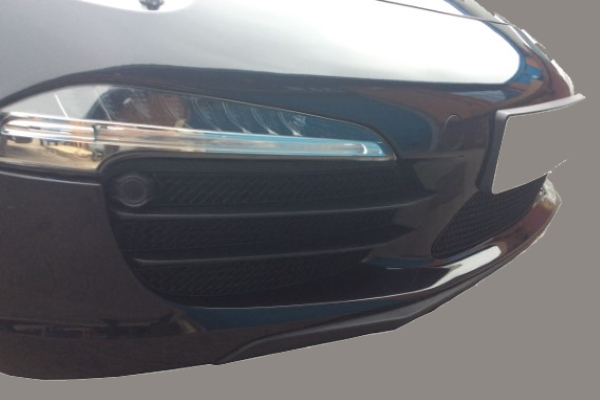 ZPR63411B 991 Carrera C2 with Parking Sensors - Full Front Grill Set (7) Black
Full Front Grill Set (7) Black for 2011 - 2015 991 Carrera C2 with Parking Sensors
$439.00
2011 – 2015 991 Carrera C2 (without Parking Sensors)
ZPR75911 991 Carrera C2 without Parking Sensors - Outer Grill Set
Outer Grill Set for 2011 - 2015 991 Carrera C2 without Parking Sensors
$309.00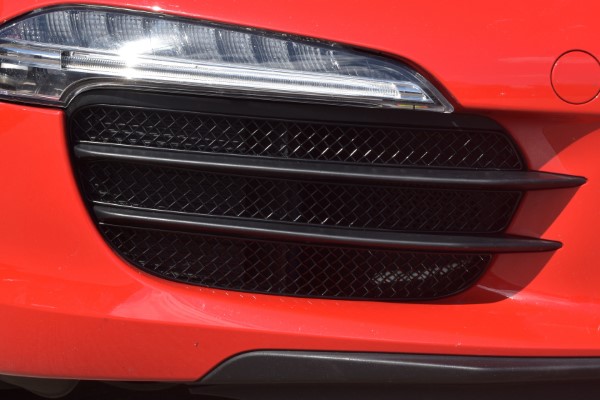 ZPR75911B 991 Carrera C2 without Parking Sensors - Outer Grill Set Black
Outer Grill Set Black for 2011 - 2015 991 Carrera C2 without Parking Sensors
$309.00
ZPR48213 991 Carrera C2 without Parking Sensors - Center Grill
Center Grill for 2011 - 2015 991 Carrera C2 without Parking Sensors
$139.00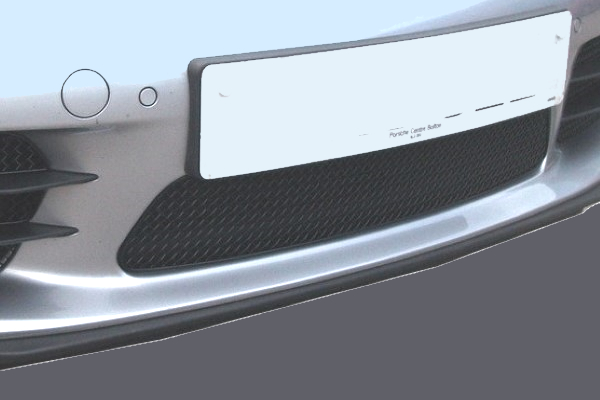 ZPR48213B 991 Carrera C2 without Parking Sensors - Center Grill Black
Center Grill Black for 2011 - 2015 991 Carrera C2 without Parking Sensors
$149.00
ZPR76011 991 Carrera C2 without Parking Sensors - Full Grill Set
Full Grill Set for 2011 - 2015 991 Carrera C2 without Parking Sensors
$419.00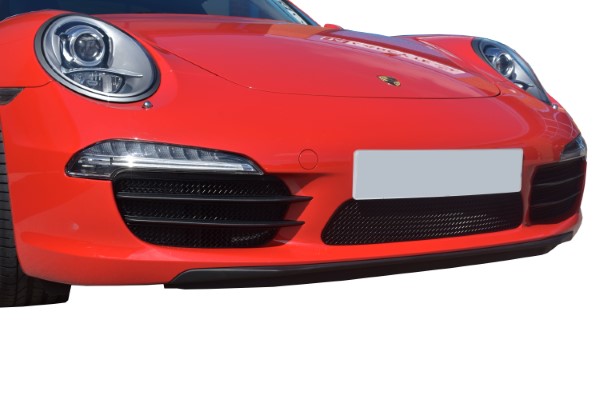 ZPR76011B 991 Carrera C2 without Parking Sensors - Full Grill Set Black
Full Grill Set Black for 2011 - 2015 991 Carrera C2 without Parking Sensors
$439.00
2011 – 2015 991 Carrera C2S (with Parking Sensors)
ZPR63511 991 Carrera C2S with Parking Sensors - Outer Grill Set (6)
Outer Grill Set (6) for 2011 - 2015 991 Carrera C2S with Parking Sensors
$309.00
ZPR63511B 991 Carrera C2S with Parking Sensors - Outer Grill Set (6) Black
Outer Grill Set (6) Black for 2011 - 2015 991 Carrera C2S with Parking Sensors
$309.00
ZPR48213 991 Carrera C2S with Parking Sensors - Center Grill (1)
Center Grill (1) for 2011 - 2015 991 Carrera C2S with Parking Sensors
$139.00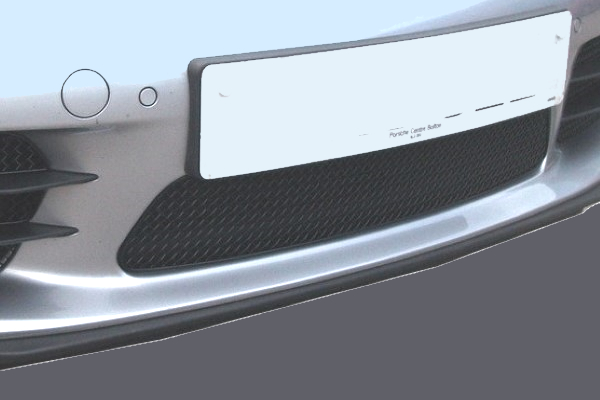 ZPR48213B 991 Carrera C2S with Parking Sensors - Center Grill (1) Black
Center Grill (1) Black for 2011 - 2015 991 Carrera C2S with Parking Sensors
$149.00
ZPR63611 991 Carrera C2S with Parking Sensors - Full Front Grill Set (7)
Full Front Grill Set (7) for 2011 - 2015 991 Carrera C2S with Parking Sensors
$419.00
ZPR63611B 991 Carrera C2S with Parking Sensors - Full Front Grill Set (7) Black
Full Front Grill Set (7) Black for 2011 - 2015 991 Carrera C2S with Parking Sensors
$439.00
2011 – 2015 991 Carrera C2S (without Parking Sensors)
ZPR81011 991 Carrera C2S without Parking Sensors - Outer Grill Set
Outer Grill Set for 2011 - 2015 991 Carrera C2S without Parking Sensors
$309.00
ZPR81011B 991 Carrera C2S without Parking Sensors - Outer Grill Set Black
Outer Grill Set Black for 2011 - 2015 991 Carrera C2S without Parking Sensors
$309.00
ZPR48213 991 Carrera C2S without Parking Sensors - Center Grill
Center Grill for 2011 - 2015 991 Carrera C2S without Parking Sensors
$139.00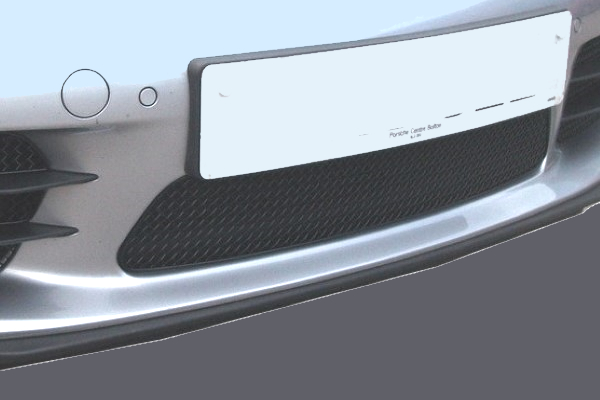 ZPR48213B 991 Carrera C2S without Parking Sensors - Center Grill Black
Center Grill Black for 2011 - 2015 991 Carrera C2S without Parking Sensors
$149.00
ZPR81111 991 Carrera C2S without Parking Sensors - Front Grill Set
Front Grill Set for 2011 - 2015 991 Carrera C2S without Parking Sensors
$419.00
ZPR81111B 991 Carrera C2S without Parking Sensors - Front Grill Set Black
Front Grill Set Black for 2011 - 2015 991 Carrera C2S without Parking Sensors
$439.00
2015 – 2016 991.1 Carrera GTS (with Parking Sensors)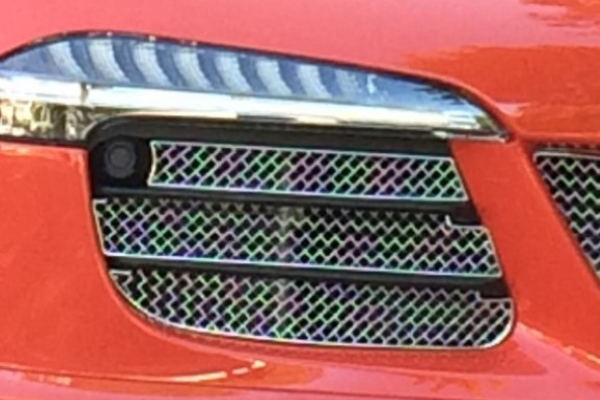 ZPR60415 991.1 Carrera GTS with Parking Sensors- Outer Grill Set (6)
Outer Grill Set (6) for 2015 - 2016 991.1 Carrera GTS with Parking Sensors
$329.00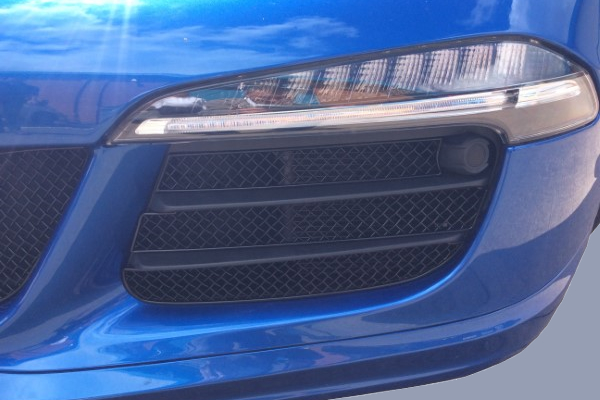 ZPR60415B 991.1 Carrera GTS with Parking Sensors- Outer Grill Set (6) Black
Outer Grill Set (6) Black for 2015 - 2016 991.1 Carrera GTS with Parking Sensors
$339.00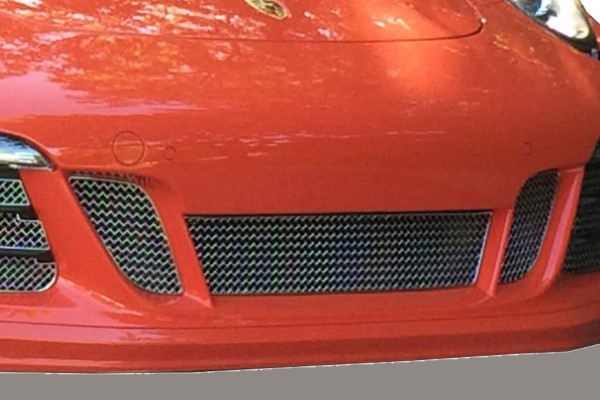 ZPR60515 991.1 Carrera GTS with Parking Sensors- Center Grill Set (2)
Center Grill Set (2) for 2015 - 2016 991.1 Carrera GTS with Parking Sensors
$169.00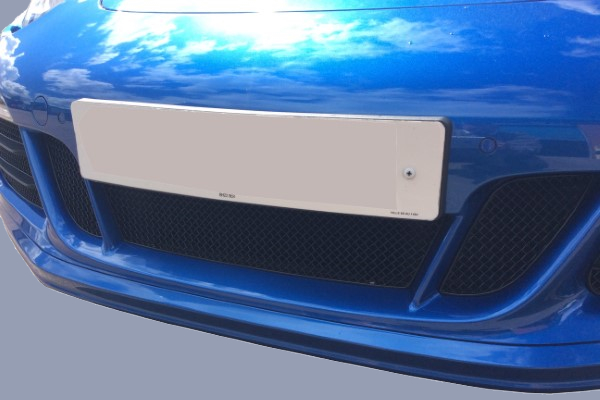 ZPR60515B 991.1 Carrera GTS with Parking Sensors- Center Grill Set (2) Black
Center Grill Set (2) Black for 2015 - 2016 991.1 Carrera GTS with Parking Sensors
$179.00
ZPR60615 991.1 Carrera GTS with Parking Sensors- Full Grill Set (8)
Full Grill Set (8) for 2015 - 2016 991.1 Carrera GTS with Parking Sensors
$469.00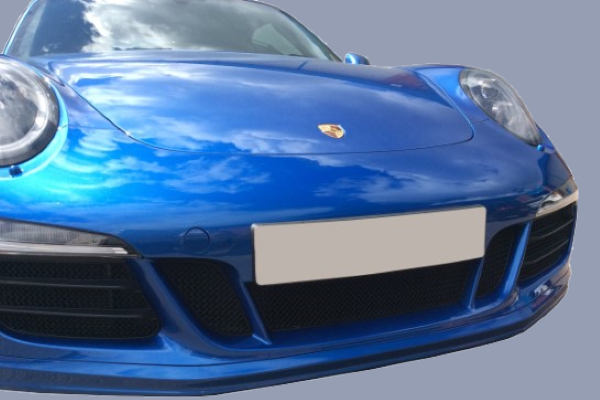 ZPR60615B 991.1 Carrera GTS with Parking Sensors- Full Grill Set (8) Black
Full Grill Set (8) Black for 2015 - 2016 991.1 Carrera GTS with Parking Sensors
$489.00
2015 – 2016 991.1 Carrera GTS (without Parking Sensors)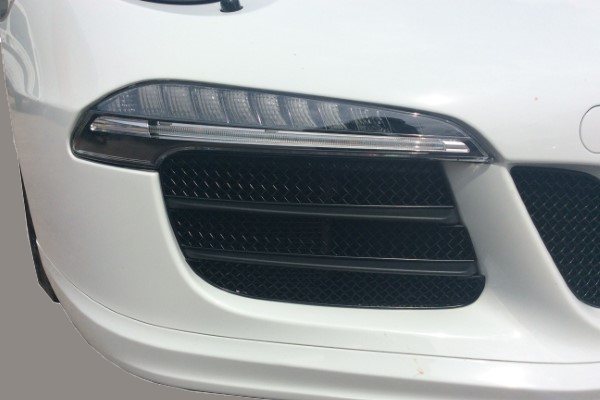 ZPR62615 991.1 Carrera GTS without Parking Sensors- Outer Grill Set
Outer Grill Set for 2015 - 2016 991.1 Carrera GTS without Parking Sensors
$329.00
ZPR62615B 991.1 Carrera GTS without Parking Sensors- Outer Grill Set Black
Outer Grill Set Black for 2015 - 2016 991.1 Carrera GTS without Parking Sensors
$339.00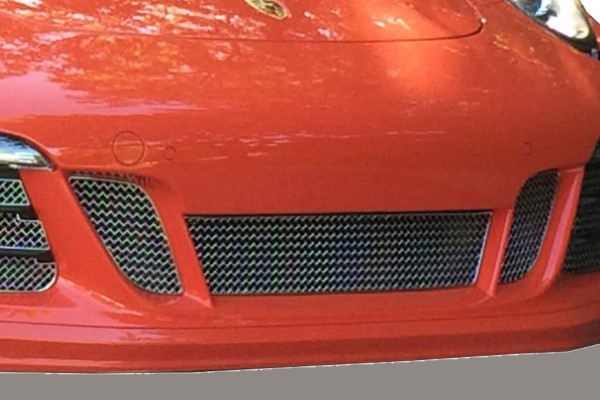 ZPR60515 991.1 Carrera GTS without Parking Sensors- Center Grill Set
Center Grill Set for 2015 - 2016 991.1 Carrera GTS without Parking Sensors
$169.00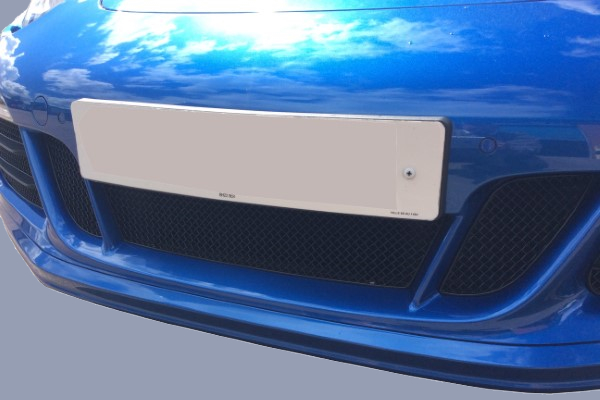 ZPR60515B 991.1 Carrera GTS without Parking Sensors- Center Grill Set Black
Center Grill Set Black for 2015 - 2016 991.1 Carrera GTS without Parking Sensors
$179.00
ZPR62715 991.1 Carrera GTS without Parking Sensors- Full Grill Set
Full Grill Set for 2015 - 2016 991.1 Carrera GTS without Parking Sensors
$469.00
ZPR62715B 991.1 Carrera GTS without Parking Sensors- Full Grill Set Black
Full Grill Set Black for 2015 - 2016 991.1 Carrera GTS without Parking Sensors
$489.00
2017 – 991.2 Carrera GTS
ZPR65017B 991.2 Carrera GTS - Outer Grill Set Black
Outer Grill Set Black for 2017 - 991.2 Carrera GTS
$199.00
ZPR65117B 991.2 Carrera GTS - Center Grill Set Black
Center Grill Set Black for 2017 - 991.2 Carrera GTS
$179.00
ZPR65217B 991.2 Carrera GTS - Full Grill Set Black
Full Grill Set Black for 2017 - 991.2 Carrera GTS
$349.00
2017 – 991.2 Carrera GTS (ACC)
ZPR65017B 991.2 Carrera GTS (ACC)- Outer Grill Set Black
Outer Grill Set Black for 2017 - 991.2 Carrera GTS (ACC)
$199.00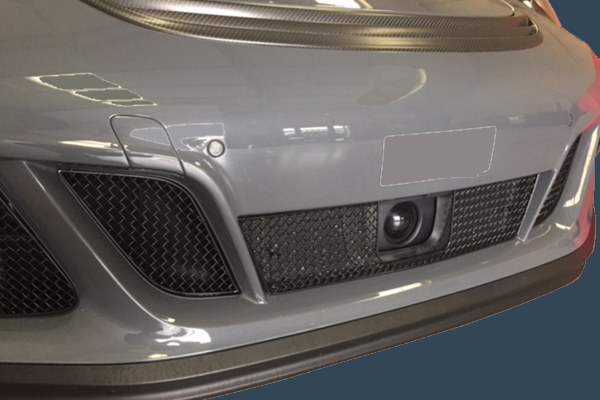 ZPR68917B 991.2 Carrera GTS (ACC)- Center Grill Set (ACC) Black
Center Grill Set (ACC) Black for 2017 - 991.2 Carrera GTS (ACC)
$179.00
ZPR69017B 991.2 Carrera GTS (ACC)- Full Grill Set Black (ACC)
Full Grill Set Black (ACC) for 2017 - 991.2 Carrera GTS (ACC)
$349.00
2013 – 2015 991 Turbo S Gen 1 (ACC)
ZPR60711 991 Turbo S Gen 1 (ACC)- Outer Grill Set (6)
Outer Grill Set (6) for 2013 - 2015 991 Turbo S Gen 1 (ACC)
$329.00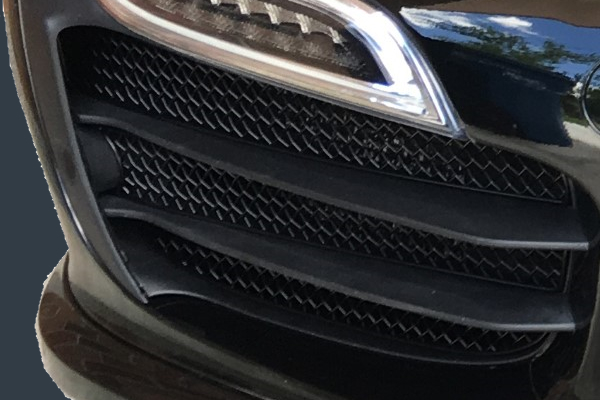 ZPR60711B 991 Turbo S Gen 1 (ACC)- Outer Grill Set (6) Black
Outer Grill Set (6) Black for 2013 - 2015 991 Turbo S Gen 1 (ACC)
$329.00
ZPR60811 991 Turbo S Gen 1 (ACC)- Center Grill Set (2)
Center Grill Set (2) for 2013 - 2015 991 Turbo S Gen 1 (ACC)
$129.00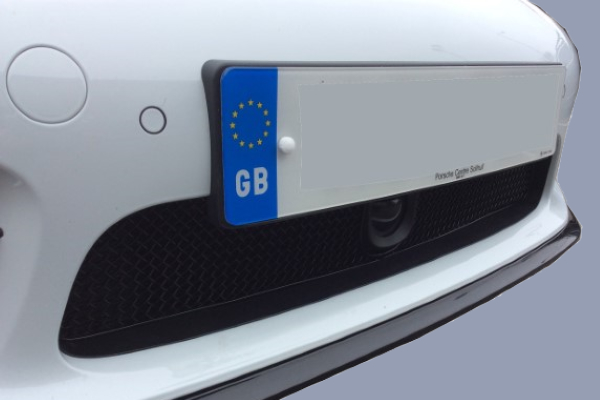 ZPR60811B 991 Turbo S Gen 1 (ACC)- Center Grill Set (2) Black
Center Grill Set (2) Black for 2013 - 2015 991 Turbo S Gen 1 (ACC)
$139.00
ZPR60911 991 Turbo S Gen 1 (ACC)- Full Grill Set (8)
Full Grill Set (8) for 2013 - 2015 991 Turbo S Gen 1 (ACC)
$429.00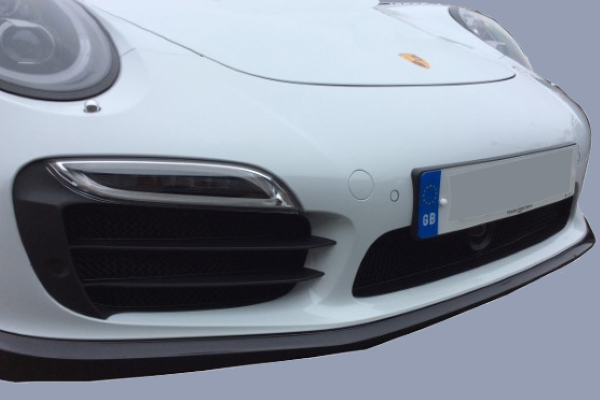 ZPR60911B 991 Turbo S Gen 1 (ACC)- Full Grill Set (8) Black
Full Grill Set (8) Black for 2013 - 2015 991 Turbo S Gen 1 (ACC)
$449.00
2013 – 2015 991.1 Turbo S (Gen 1)
ZPR60711 991 Turbo S Gen 1 - Outer Grill Set (6)
Outer Grill Set (6) for 2013 - 2015 991 Turbo S Gen 1
$329.00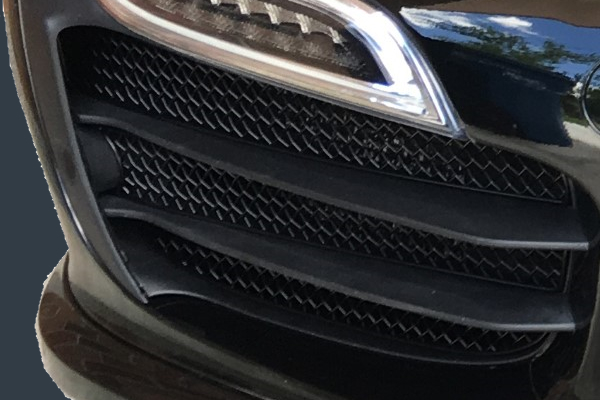 ZPR60711B 991 Turbo S Gen 1 - Outer Grill Set (6) Black
Outer Grill Set (6) Black for 2013 - 2015 991 Turbo S Gen 1
$329.00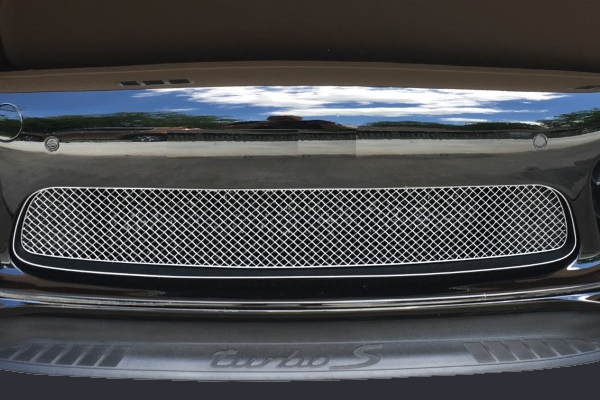 ZPR61411 991 Turbo S Gen 1 - Center Grill (1)
Center Grill (1) for 2013 - 2015 991 Turbo S Gen 1
$109.00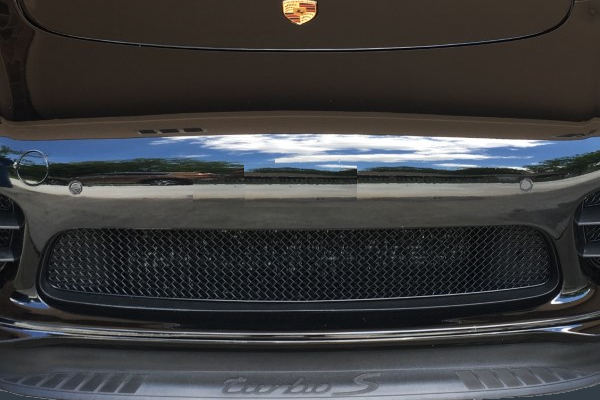 ZPR61411B 991 Turbo S Gen 1 - Center Grill (1) Black
Center Grill (1) Black for 2013 - 2015 991 Turbo S Gen 1
$119.00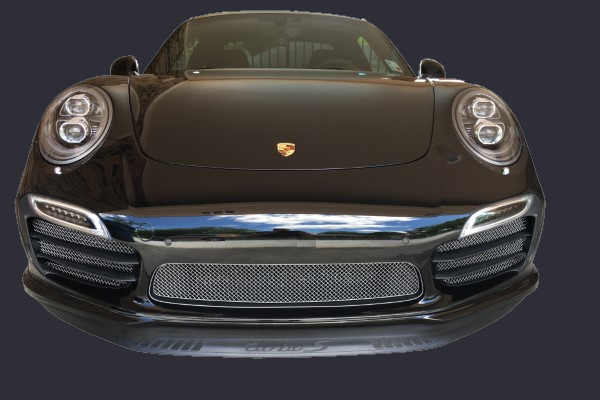 ZPR61511 991 Turbo S Gen 1 - Full Grill Set (7)
Full Grill Set (7) for 2013 - 2015 991 Turbo S Gen 1
$409.00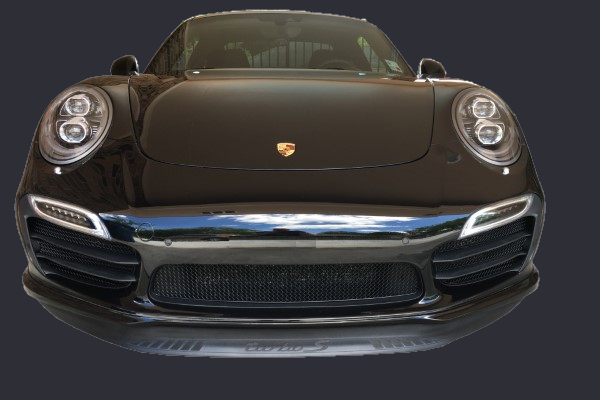 ZPR61511B 991 Turbo S Gen 1 - Full Grill Set (7) Black
Full Grill Set (7) Black for 2013 - 2015 991 Turbo S Gen 1
$429.00
2013 – 2015 991 Turbo (Gen 1 – without Sensors – ACC)
ZPR61811 991 Turbo Gen 1 Without Sensors (ACC)- Outer Grill Set (6)
Outer Grill Set (6) for 2013 - 2015 991 Turbo Gen 1 Without Sensors (ACC)
$329.00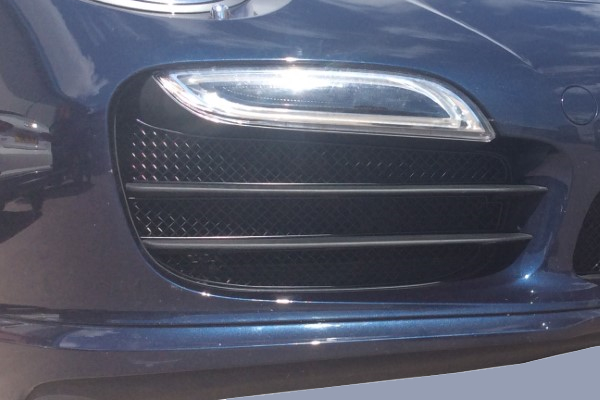 ZPR61811B 991 Turbo Gen 1 Without Sensors (ACC)- Outer Grill Set (6) Black
Outer Grill Set (6) Black for 2013 - 2015 991 Turbo Gen 1 Without Sensors (ACC)
$329.00
ZPR60811 991 Turbo Gen 1 Without Sensors (ACC)- Center Grill Set (2) (ACC)
Center Grill Set (2) (ACC) for 2013 - 2015 991 Turbo Gen 1 Without Sensors (ACC)
$129.00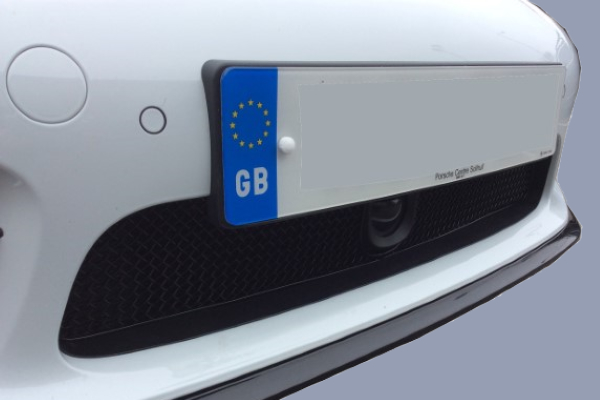 ZPR60811B 991 Turbo Gen 1 Without Sensors (ACC)- Center Grill Set (2) (ACC) Black
Center Grill Set (2) (ACC) Black for 2013 - 2015 991 Turbo Gen 1 Without Sensors (ACC)
$139.00
ZPR61911 991 Turbo Gen 1 Without Sensors (ACC)- Full Grill Set (8) (ACC)
Full Grill Set (8) (ACC) for 2013 - 2015 991 Turbo Gen 1 Without Sensors (ACC)
$429.00
ZPR61911B 991 Turbo Gen 1 Without Sensors (ACC)- Full Grill Set (8) (ACC) Black
Full Grill Set (8) (ACC) Black for 2013 - 2015 991 Turbo Gen 1 Without Sensors (ACC)
$449.00
2013 – 2015 991 Turbo (Gen 1 – without Sensors)
ZPR61811 991 Turbo Gen 1 Without Sensors- Outer Grill Set (6)
Outer Grill Set (6) for 2013 - 2015 991 Turbo Gen 1 Without Sensors
$329.00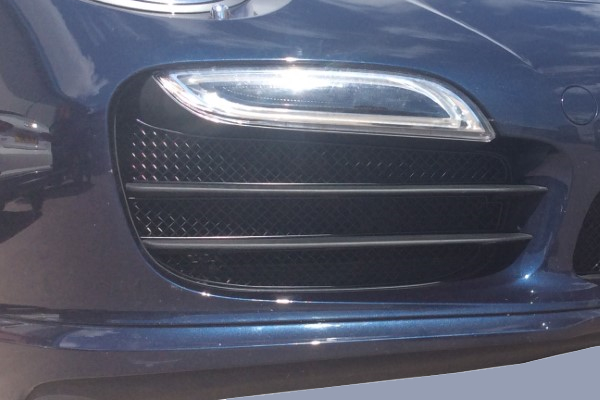 ZPR61811B 991 Turbo Gen 1 Without Sensors- Outer Grill Set (6) Black
Outer Grill Set (6) Black for 2013 - 2015 991 Turbo Gen 1 Without Sensors
$329.00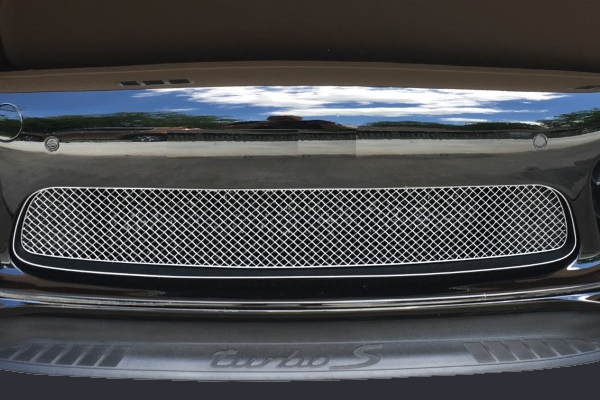 ZPR61411 991 Turbo Gen 1 Without Sensors- Center Grill (1)
Center Grill (1) for 2013 - 2015 991 Turbo Gen 1 Without Sensors
$109.00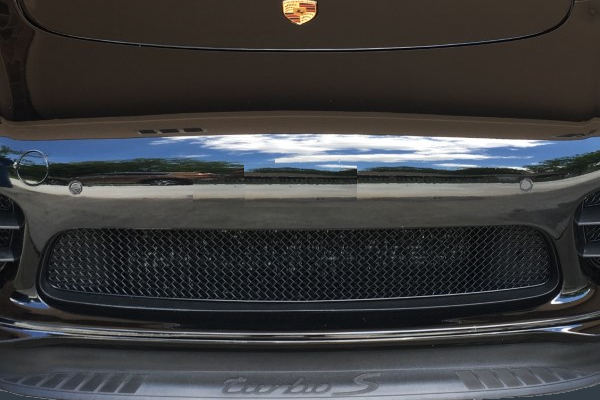 ZPR61411B 991 Turbo Gen 1 Without Sensors- Center Grill (1) Black
Center Grill (1) Black for 2013 - 2015 991 Turbo Gen 1 Without Sensors
$119.00
ZPR62011 991 Turbo Gen 1 Without Sensors- Full Grill Set (7)
Full Grill Set (7) for 2013 - 2015 991 Turbo Gen 1 Without Sensors
$409.00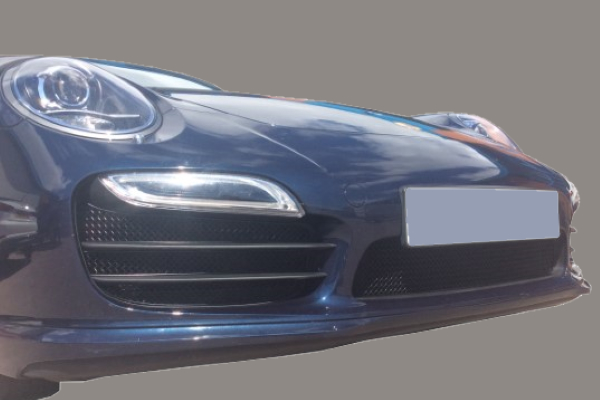 ZPR62011B 991 Turbo Gen 1 Without Sensors- Full Grill Set (7) Black
Full Grill Set (7) Black for 2013 - 2015 991 Turbo Gen 1 Without Sensors
$429.00
2013 – 2015 991 Turbo (Gen 1 – with Sensors – ACC)
ZPR62311 991 Turbo Gen 1 With Sensors (ACC)- Outer Grill Set (6)
Outer Grill Set (6) for 2013 - 2015 991 Turbo Gen 1 With Sensors (ACC)
$329.00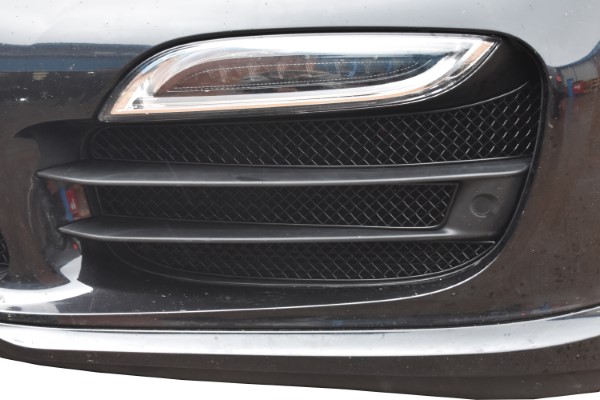 ZPR62311B 991 Turbo Gen 1 With Sensors (ACC)- Outer Grill Set (6) Black
Outer Grill Set (6) Black for 2013 - 2015 991 Turbo Gen 1 With Sensors (ACC)
$329.00
ZPR60811 991 Turbo Gen 1 With Sensors (ACC)- Center Grill Set (2) (ACC)
Center Grill Set (2) (ACC) for 2013 - 2015 991 Turbo Gen 1 With Sensors (ACC)
$129.00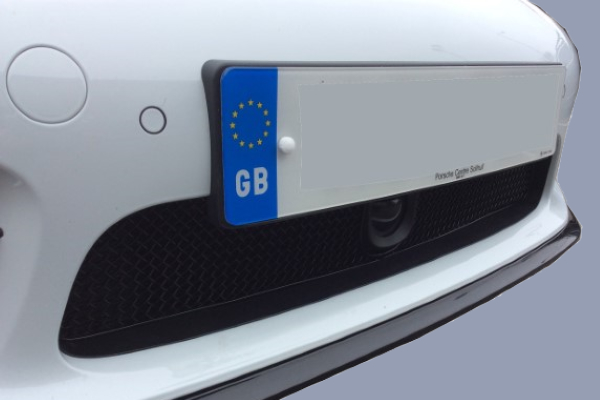 ZPR60811B 991 Turbo Gen 1 With Sensors (ACC)- Center Grill Set (2) (ACC) Black
Center Grill Set (2) (ACC) Black for 2013 - 2015 991 Turbo Gen 1 With Sensors (ACC)
$139.00
ZPR62411 991 Turbo Gen 1 With Sensors (ACC)- Full Grill Set (8) (ACC)
Full Grill Set (8) (ACC) for 2013 - 2015 991 Turbo Gen 1 With Sensors (ACC)
$429.00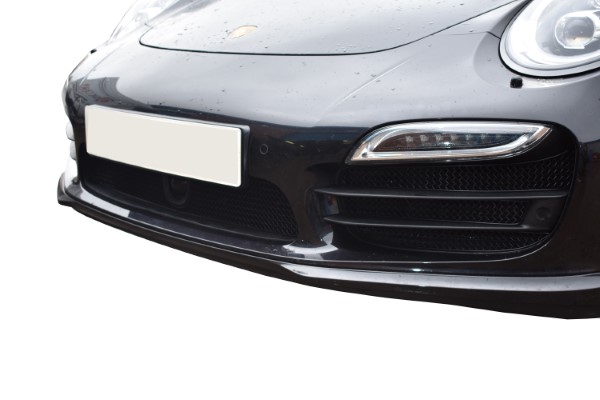 ZPR62411B 991 Turbo Gen 1 With Sensors (ACC)- Full Grill Set (8) (ACC) Black
Full Grill Set (8) (ACC) Black for 2013 - 2015 991 Turbo Gen 1 With Sensors (ACC)
$449.00
2013 – 2015 991 Turbo (Gen 1 – with Sensors)
ZPR62311 991 Turbo Gen 1 With Sensors- Outer Grill Set (6)
Outer Grill Set (6) for 2013 - 2015 991 Turbo Gen 1 With Sensors
$329.00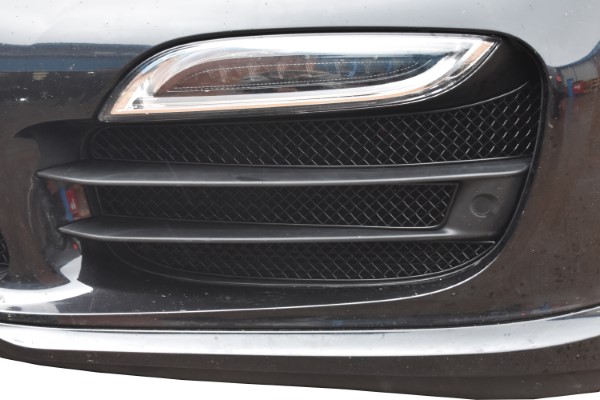 ZPR62311B 991 Turbo Gen 1 With Sensors- Outer Grill Set (6) Black
Outer Grill Set (6) Black for 2013 - 2015 991 Turbo Gen 1 With Sensors
$329.00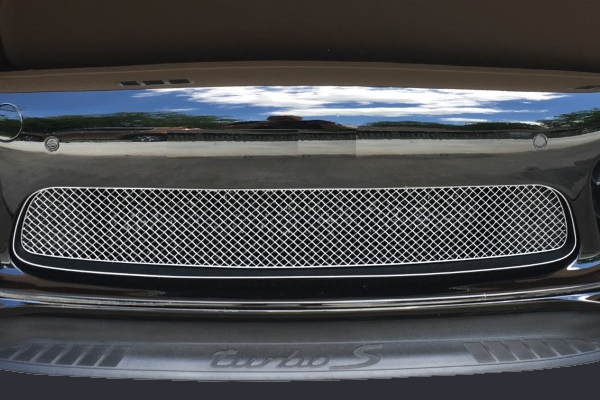 ZPR61411 991 Turbo Gen 1 With Sensors- Center Grill (1)
Center Grill (1) for 2013 - 2015 991 Turbo Gen 1 With Sensors
$109.00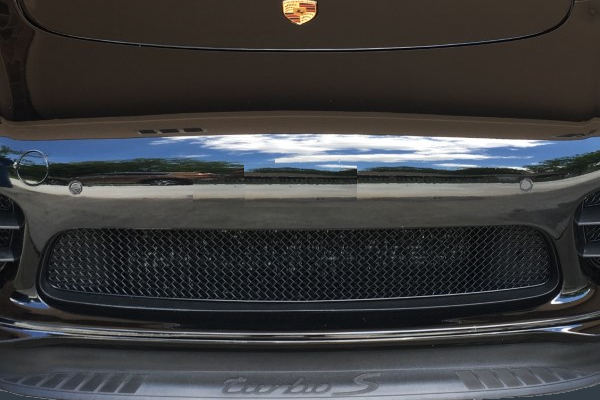 ZPR61411B 991 Turbo Gen 1 With Sensors- Center Grill (1) Black
Center Grill (1) Black for 2013 - 2015 991 Turbo Gen 1 With Sensors
$119.00
ZPR62511 991 Turbo Gen 1 With Sensors- Full Grill Set (7)
Full Grill Set (7) for 2013 - 2015 991 Turbo Gen 1 With Sensors
$409.00
ZPR62511B 991 Turbo Gen 1 With Sensors- Full Grill Set (7) Black
Full Grill Set (7) Black for 2013 - 2015 991 Turbo Gen 1 With Sensors
$429.00
2016 – 2018 991.2 Turbo & Turbo S (Gen 2 – ACC)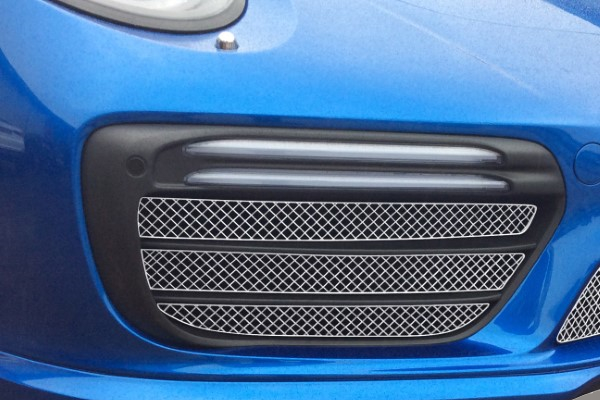 ZPR64716 991.2 Turbo & Turbo S (ACC)- Outer Grill Set
Outer Grill Set for 2016 - 2018 991.2 Turbo & Turbo S (ACC)
$329.00
ZPR64716B 991.2 Turbo & Turbo S (ACC)- Outer Grill Set Black
Outer Grill Set Black for 2016 - 2018 991.2 Turbo & Turbo S (ACC)
$329.00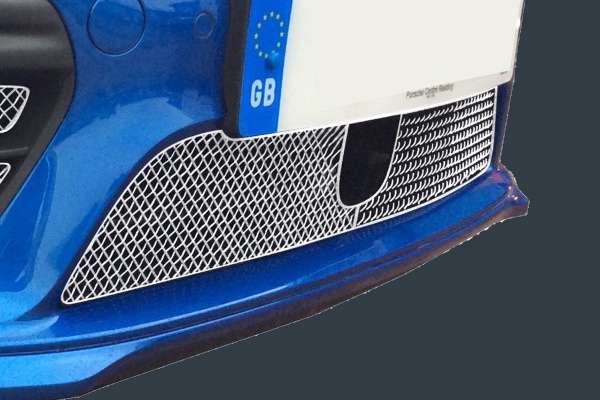 ZPR64816 991.2 Turbo & Turbo S (ACC)- Center Grill Set
Center Grill Set for 2016 - 2018 991.2 Turbo & Turbo S (ACC)
$129.00
ZPR64816B 991.2 Turbo & Turbo S (ACC)- Center Grill Set Black
Center Grill Set Black for 2016 - 2018 991.2 Turbo & Turbo S (ACC)
$139.00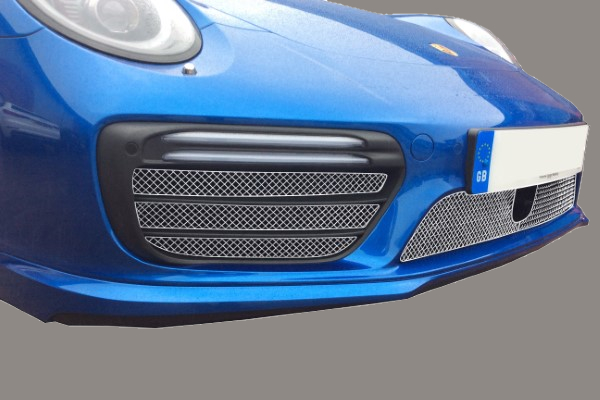 ZPR64916 991.2 Turbo & Turbo S (ACC)- Full Grill Set
Full Grill Set for 2016 - 2018 991.2 Turbo & Turbo S (ACC)
$429.00
ZPR64916B 991.2 Turbo & Turbo S (ACC)- Full Grill Set Black
Full Grill Set Black for 2016 - 2018 991.2 Turbo & Turbo S (ACC)
$449.00
2016 – 991.2 Turbo & Turbo S (Gen 2)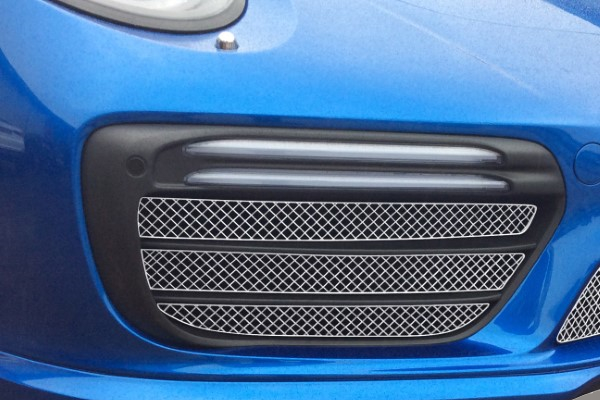 ZPR64716 991.2 Turbo & Turbo S- Outer Grill Set
Outer Grill Set for 2016 - 991.2 Turbo & Turbo S
$329.00
ZPR64716B 991.2 Turbo & Turbo S- Outer Grill Set Black
Outer Grill Set Black for 2016 - 991.2 Turbo & Turbo S
$329.00
ZPR65316 991.2 Turbo & Turbo S- Center Grill
Center Grill for 2016 - 991.2 Turbo & Turbo S
$109.00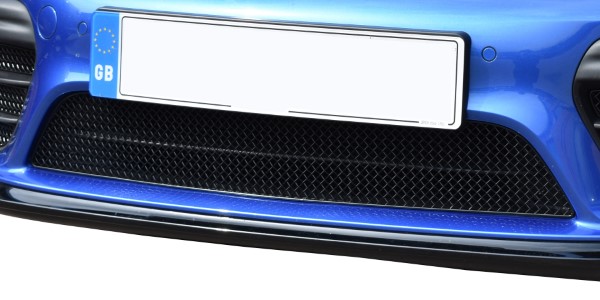 ZPR65316B 991.2 Turbo & Turbo S- Center Grill Black
Center Grill Black for 2016 - 991.2 Turbo & Turbo S
$129.00
ZPR65416 991.2 Turbo & Turbo S- Full Grill Set
Full Grill Set for 2016 - 991.2 Turbo & Turbo S
$419.00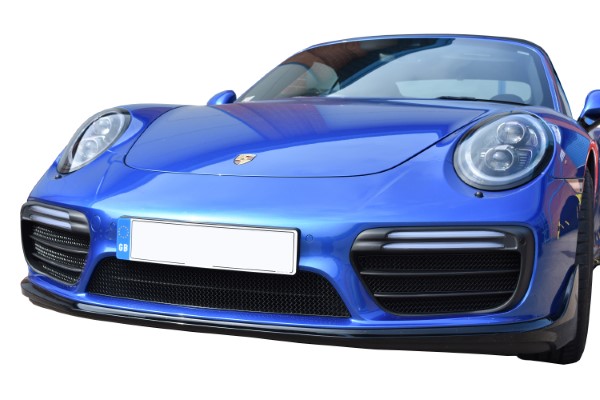 ZPR65416B 991.2 Turbo & Turbo S- Full Grill Set Black
Full Grill Set Black for 2016 - 991.2 Turbo & Turbo S
$429.00
2016 – 2019 991.2 Carrera S
ZPR81816 991.2 Carrera S - Outer Grill Set
Outer Grill Set for 2016 - 2019 991.2 Carrera S
$239.00
ZPR81816B 991.2 Carrera S - Outer Grill Set Black
Outer Grill Set Black for 2016 - 2019 991.2 Carrera S
$249.00
ZPR81916 991.2 Carrera S - Center Grill
Center Grill for 2016 - 2019 991.2 Carrera S
$139.00
ZPR81916B 991.2 Carrera S - Center Grill Black
Center Grill Black for 2016 - 2019 991.2 Carrera S
$149.00
ZPR82016 991.2 Carrera S - Front Grill Set
Front Grill Set for 2016 - 2019 991.2 Carrera S
$349.00
ZPR82016B 991.2 Carrera S - Front Grill Set Black
Front Grill Set Black for 2016 - 2019 991.2 Carrera S
$379.00
2019 – 992 Carrera S (Sport Design Package)
ZPR79419 992 Carrera S (Sport Design Package)- Outer Grill Set
Outer Grill Set for 2019 - 992 Carrera S (Sport Design Package)
$319.00
ZPR79419B 992 Carrera S (Sport Design Package)- Outer Grill Set Black
Outer Grill Set Black for 2019 - 992 Carrera S (Sport Design Package)
$339.00
ZPR79519 992 Carrera S (Sport Design Package)- Lower Grill
Lower Grill for 2019 - 992 Carrera S (Sport Design Package)
$139.00
ZPR79519B 992 Carrera S (Sport Design Package)- Lower Grill Black
Lower Grill Black for 2019 - 992 Carrera S (Sport Design Package)
$159.00
ZPR79619 992 Carrera S (Sport Design Package)- Full Grill Set
Full Grill Set for 2019 - 992 Carrera S (Sport Design Package)
$449.00
ZPR79619B 992 Carrera S (Sport Design Package)- Full Grill Set Black
Full Grill Set Black for 2019 - 992 Carrera S (Sport Design Package)
$469.00
2019 – 992 Carrera (C2, C2S, C4, C4S)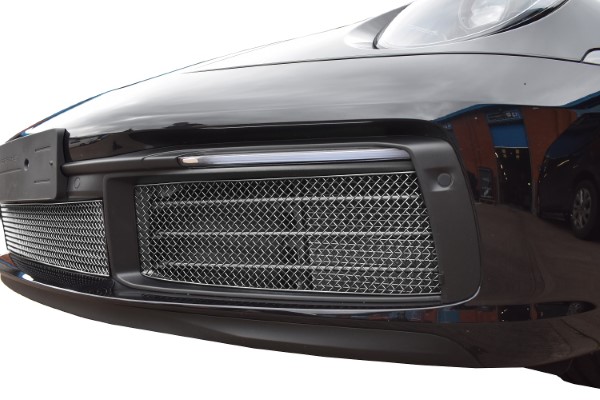 ZPR85419 992 Carrera (C2, C2S, C4, C4S) - Outer Grill Set
Outer Grill Set for 2019 - 992 Carrera (C2, C2S, C4, C4S)
$239.00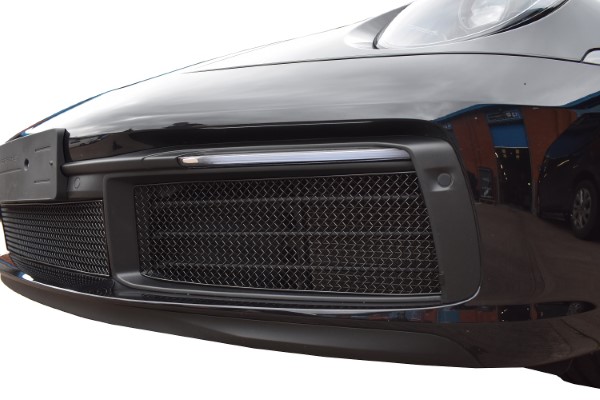 ZPR85419B 992 Carrera (C2, C2S, C4, C4S) - Outer Grill Set Black
Outer Grill Set Black for 2019 - 992 Carrera (C2, C2S, C4, C4S)
$259.00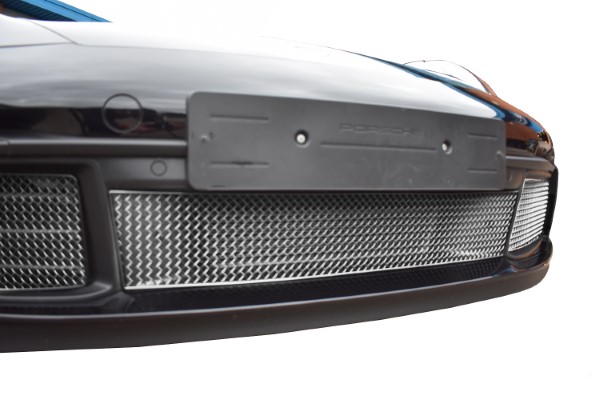 ZPR85519 992 Carrera (C2, C2S, C4, C4S) - Center Grill
Center Grill for 2019 - 992 Carrera (C2, C2S, C4, C4S)
$149.00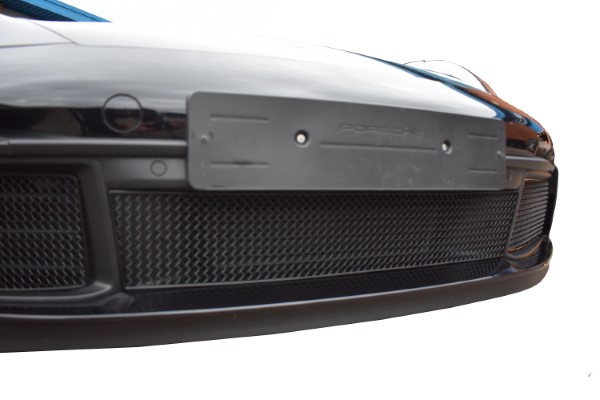 ZPR85519B 992 Carrera (C2, C2S, C4, C4S) - Center Grill Black
Center Grill Black for 2019 - 992 Carrera (C2, C2S, C4, C4S)
$159.00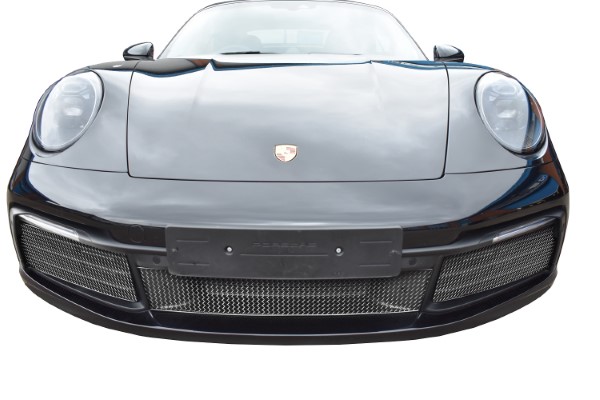 ZPR85619 992 Carrera (C2, C2S, C4, C4S) - Front Grill Set
Front Grill Set for 2019 - 992 Carrera (C2, C2S, C4, C4S)
$369.00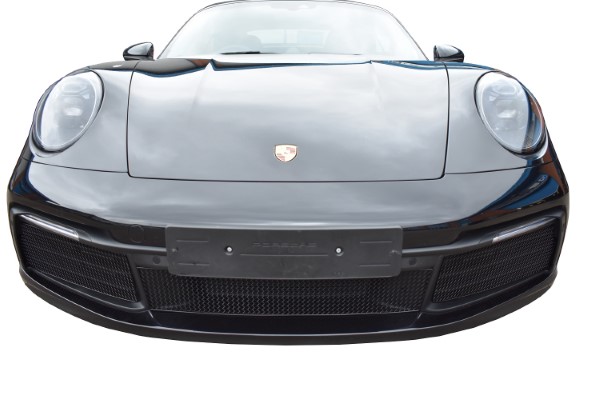 ZPR85619B 992 Carrera (C2, C2S, C4, C4S) - Front Grill Set Black
Front Grill Set Black for 2019 - 992 Carrera (C2, C2S, C4, C4S)
$399.00
2011 – 2013 970.1 Panemera GTS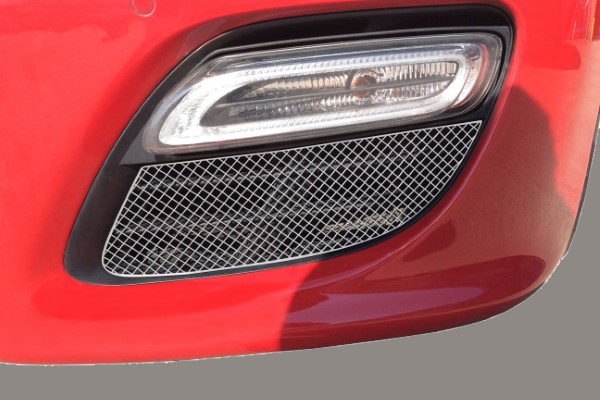 ZPR68311 970.1 Panemera GTS- Outer Grill Set
Outer Grill Set for 2011 - 2013 970.1 Panemera GTS
$199.00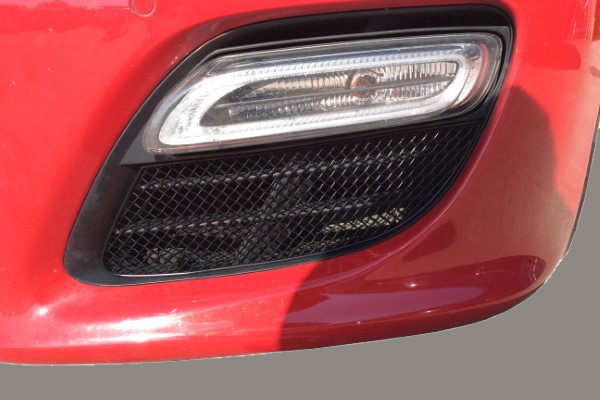 ZPR68311B 970.1 Panemera GTS- Outer Grill Set Black
Outer Grill Set Black for 2011 - 2013 970.1 Panemera GTS
$219.00
ZPR68411 970.1 Panemera GTS- Lower Grill
Lower Grill for 2011 - 2013 970.1 Panemera GTS
$179.00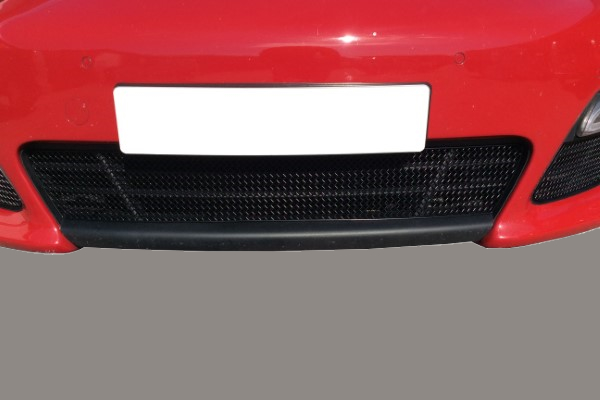 ZPR68411B 970.1 Panemera GTS- Lower Grill Black
Lower Grill Black for 2011 - 2013 970.1 Panemera GTS
$199.00
ZPR68511 970.1 Panemera GTS- Full Grill Set
Full Grill Set for 2011 - 2013 970.1 Panemera GTS
$359.00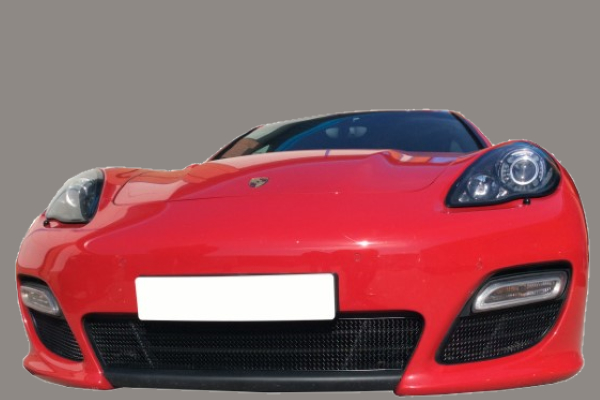 ZPR68511B 970.1 Panemera GTS- Full Grill Set Black
Full Grill Set Black for 2011 - 2013 970.1 Panemera GTS
$399.00
2013 – 2016 970.2 Panamera (Gen 2)
ZPR86413 970.2 Panamera (MK II)- Outer Grill Set
Outer Grill Set for 2013 - 2016 970.2 Panamera (MK II)
$369.00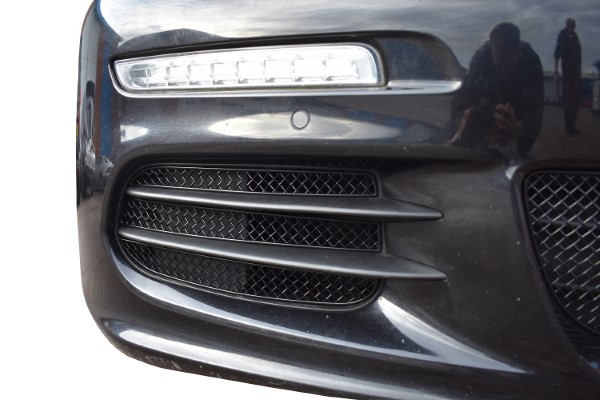 ZPR86413B 970.2 Panamera (MK II)- Outer Grill Set Black
Outer Grill Set Black for 2013 - 2016 970.2 Panamera (MK II)
$389.00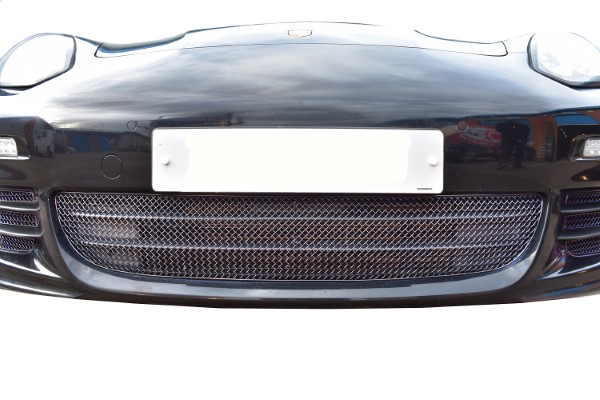 ZPR86513 970.2 Panamera (MK II)- Center Grill
Center Grill for 2013 - 2016 970.2 Panamera (MK II)
$139.00
ZPR86513B 970.2 Panamera (MK II)- Center Grill Black
Center Grill Black for 2013 - 2016 970.2 Panamera (MK II)
$159.00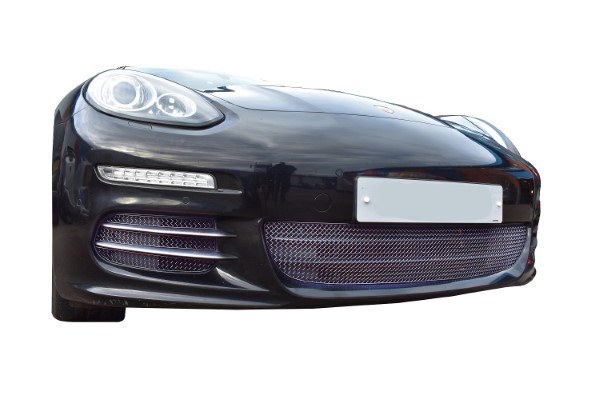 ZPR86613 970.2 Panamera (MK II)- Front Grill Set
Front Grill Set for 2013 - 2016 970.2 Panamera (MK II)
$489.00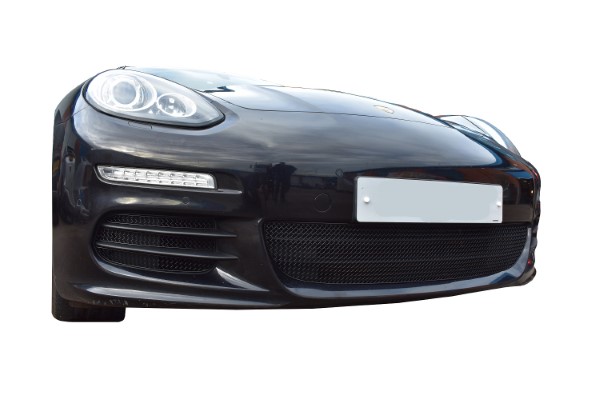 ZPR86613B 970.2 Panamera (MK II)- Front Grill Set Black
Front Grill Set Black for 2013 - 2016 970.2 Panamera (MK II)
$519.00
2017 – 971 Panamera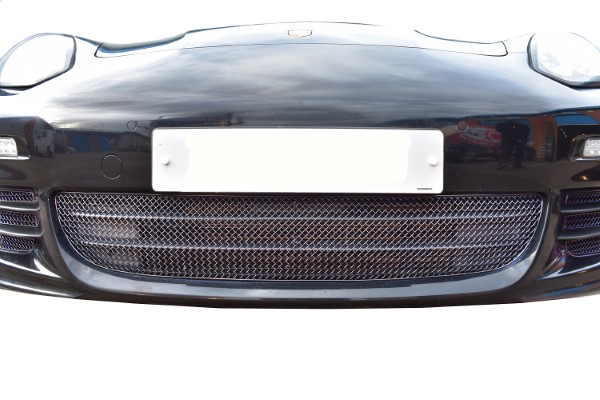 ZPR86513 971 Panamera - Center Grill
Center Grill for 2017 - 971 Panamera
$149.00
ZPR86513B 971 Panamera - Center Grill Black
Center Grill Black for 2017 - 971 Panamera
$159.00
2014 – 2018 Macan GTS (Gen 1)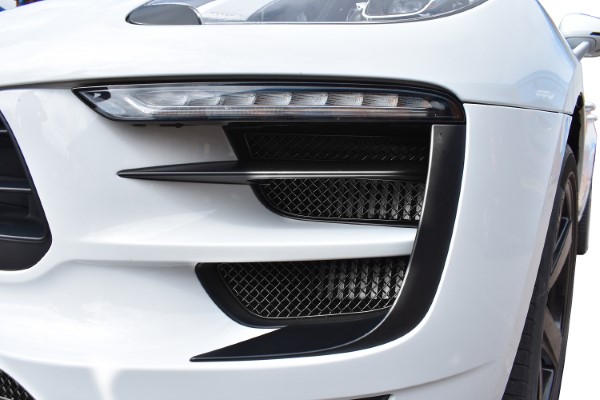 ZPR87314 Macan GTS- Outer Grill Set
Outer Grill Set for 2014 - 2018 Macan GTS
$379.00
ZPR87314B Macan GTS- Outer Grill Set Black
Outer Grill Set Black for 2014 - 2018 Macan GTS
$389.00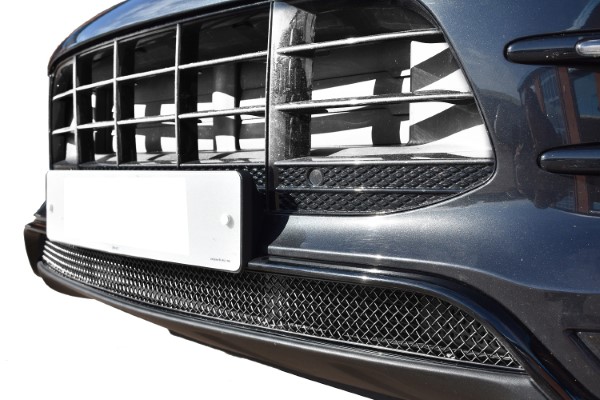 ZPR87414 Macan GTS- Lower Grill
Lower Grill for 2014 - 2018 Macan GTS
$139.00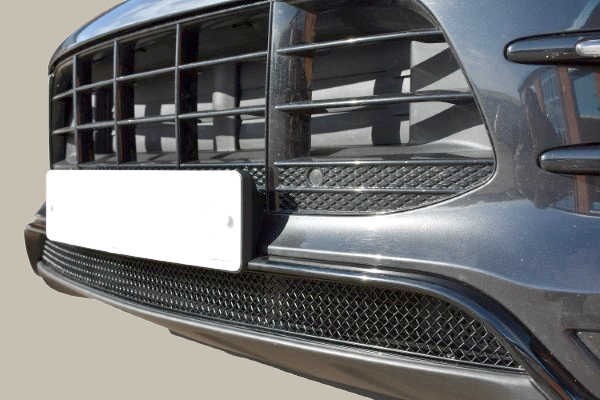 ZPR87414B Macan GTS- Lower Grill Black
Lower Grill Black for 2014 - 2018 Macan GTS
$149.00
ZPR87514 Macan GTS- Front Grill Set
Front Grill Set for 2014 - 2018 Macan GTS
$489.00
ZPR87519B Macan GTS- Front Grill Set Black
Front Grill Set Black for 2014 - 2018 Macan GTS
$509.00
2019 – Macan GTS (Gen 2)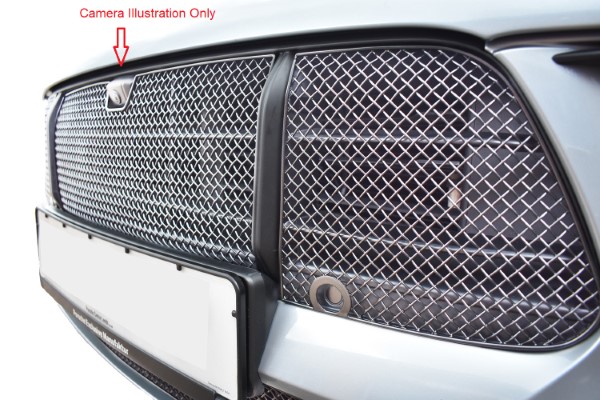 ZPR83719 Macan GTS Facelift- Upper Grill Set
Upper Grill Set for 2019 - Macan GTS Facelift
$209.00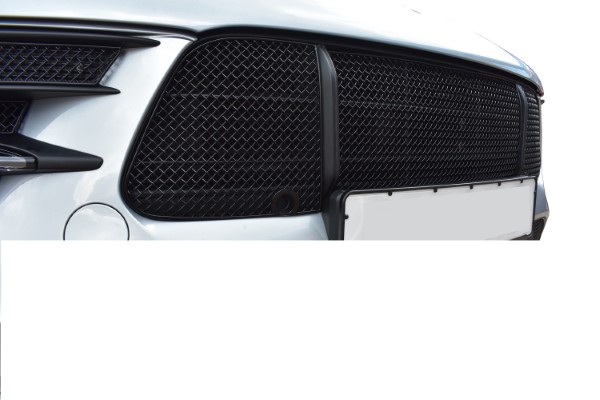 ZPR83719B Macan GTS Facelift- Upper Grill Set Black
Upper Grill Set Black for 2019 - Macan GTS Facelift
$219.00