We maintain a comprehensive list of Distributors and RENNKIT ™ Preferred Shops with Porsche expertise around the globe!
RENNKIT™ DISTRIBUTORS
Get an eRam Kit™ and Accessories from one of our Distributors!  
Please visit their website or call for more information –

and do mention Rennkit™!
---
NETHERLANDS
---
---
UK
---

---
RENNKIT™ PREFERRED SHOP NETWORK
RENNKIT™ Preferred Shops

 have the knowledge and expertise to efficiently install your new eRam Kit™.  Contact a RENNKIT™ Preferred Shop near you to discuss installation options.
---
AUSTRALIA
---
  Preston, VIC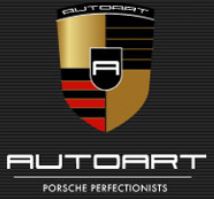 Auto Art
255 Dundas Street
Preston. VIC 3072
Michael Garner
Tel: +61 3 9416 2931
Fax: +61 3 9416 8299
Mobile: 0418 383 955
email:  enquiries@autoartaustralia.com
website:  autoartaustralia.com
  Yatala, QLD

MR Tuning
Hallmarc Business Park
12/ 28 Burnside Road
Yatala, QLD, 4207
Daniel Deighton
Tel: 07 3807 2297
email: service@mrtuning.com.au
website: www.mrtuning.com.au
Facebook: www.facebook.com/MRTuning
---
BRAZIL
---
São Paulo

Weissach Centro Technico Independente
Rua João de Oliveira Roma, 109
Butantã – BRAZIL 05534-020
Sergio Bürger
phone: +55 11 5642.0917
email: weissach@weissach.com.br
website: www.weissach.com.br
---
CANADA
---
  Calgary, AB

Tunerworks
1-5504 1a St. SW
Calgary
AB, T2H 0E7
Bobby Cheung
phone: 403-398-9833
email: bobby@tunerworks.com
website: www.tunerworks.com/
  Chambly, QC

Eurozone Performance
2299 Boulevard Industriel
Chambly. QC Canada
Chris
phone: 450-982-9911
email: info@eurozoneperformance.com
website: www.eurozoneperformance.com/
Facebook: www.facebook/eurozoneperformance
 Collingwood, ON

Collingwood Fine Cars
370 Raglan Street
Collingwood, ON L9Y 3Z1 Canada
Steve Gendron
Phone:  705-444-1115
email:  steve@collingwoodfinecars.ca
Website: collingwoodfinecars.ca/porsche-services
  Edmonton, AB

Elegant Motors
13627 25 Street NW
Edmonton, AB  T5A 3V5
Edward Zadzora
phone:  780-479-3028
email:  elegantmotors.ca
website:  elegantmotors@hotmail.com
  Mississauga, ON

Hunter Motorsports
1711 Mattawa Ave.
Mississauga, ON  L4X 1K5
Brent Hunter
Phone 905-272-5137
email: brent@huntermotorsports.ca
web: huntermotorsports.ca/contact.html
   Montreal, QC

EK Performance
4075 Jean Talon O.
Montreal, QC, Canada
Ben Knafo
email: info@ekperformance.ca
phone: 514-733-9404
web: www.ekperformance.ca
facebook: https://www.facebook.com/ekperformance.ca/
    Newmarket, ON

Garage Auto Sports
1271 Gorham St, Unit 13
Newmarket, ON L3Y 8Y7
Bill Sanderson, Owner
email: info@garageautosports.com
phone: (905) 836-0272
website: www.garageautosports.com

Eurasia
5641 – 91 STREET
Edmonton, AB  T6E 6K4
Joel Buchsdrucker
phone: 780-439-6666
email: service@eurasia.ca
website: www.eurasia.ca
  Ottawa, ON

M.R. Autoworks
1747 King St.
Limoges, ON  K0A1M0
Martin Racine, Owner
phone:  613-797-5886
email:  flps1@hotmail.com
Richmond, BC

CG Motorsports inc.
#150 – 11880 Hammersmith Way
Richmond BC V7A 5C8
phone: 604-275-6638
email: chris@cgmotorsports.com
website: www.cgmotorsports.com
  Vancouver, BC

Scan Automotive
1118 East 3rd Street E
North Vancouver BC Canada V7J 1B8
CANADA
James Daniels
phone: 604-980-4542
email: info@scanautomotive.com
website: https://scanautomotive.com/
facebook: https://www.facebook.com/scanautomotive/
instagram: https://www.instagram.com/scanautomotive/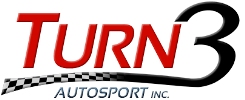 Turn 3 Autosports
Unit 5 19351 94th Avenue
Surrey, BC  V4N 4E6
Jeff Alton
Toll Free:  1-888-304-3953
email:  jeff@turn3autosport.com
web:  www.turn3autosport.com
  Woodbridge, ON

Pfaff Tuning
101 Autopark Cir
Woodbridge, ON L4L 8R1 Canada
Piero Parente
phone: 905-907-1001 x 211
fax: 905-264-6199
email: info@pfafftuning.com
website: www.pfafftuning.com
---
DUBAI
---

European Autospares Trading LLC
P531-279 Saih Shuaib 2
Dubai Industrial City
Dubai, U.A.E
email: enquiries@europeanautospares.com
phone: +971 4 874 6333
web: https://www.europeanautospares.com
---
GERMANY
---
Hamburg / Hanover (Lüchow)

KFZ-TECHNIK DOBBELOG
Tarmitz 18a
29439 Lüchow
Telefon: (0 58 41) 97 96 97
Mobil:  (0 151) 41 97 96 97
Fax:(0 58 41) 97 32 44
eMail:info@cdc-tuning.de
website:  www.cdc-tuning.de
Inhaber: Carsten Dobbelog
---
GREECE
---
Athens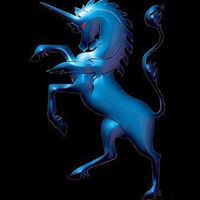 KARIDIS AUTOPOWER
Galazias aktis 237
Kalivia- Athens
19010 Greece
Antonis Karidis
phone: +30 6949444337
email: karidisautopower@gmail.com
website: www.karidis.car.gr
Facebook: facebook.com/pg/Karidis-Autopower
---
GUATEMALA
---
MAKAN SERVICIOS Y ACCESORIOS
Km 14.5 carr a El Salvador
Gran Plaza 403
01072 Guatemala
Guatemala C.A.
phone: +502 40011457
email: info@makanautos.com
website: https://www.makanautos.com/
facebook: https://www.facebook.com/makanautos/
---
HONG KONG
---
  Hong Kong

Continental Motorsports Ltd.
G/F Johnson Industrial Mansion
340 Kwun Tong Road
KWUN TONG, KOWLOON, HONG KONG
Neo Wong
email: info@cmsport.com.hk
phone: +852 62770833
web: https://www.cmsport.com.hk/
facebook: https://www.facebook.com/cmsporthk
DNA Motorsports
13B Grand Court
16 Shan Kwong Road, Happy Valley
Hong Kong
Tung Chi Wah Wally
phone: +852 85291814328
email: wallytung@netvigator.com

Stuttgart Performance (HK) Company Limited
Flat 6, G/F., No. 3 Hope Sea Ind. Centre
Lam Lee Street, Kowloon Bay
Kowloon, Hong Kong
Hadassah Yip
Phone: 852-2707-9221
Fax: 852-2707-9113
Email: info@stuttgartper.com.hk
Web site: www.stuttgart-performance.com.hk
---
INDIA
---
Racetech Motorsports LLP
Hmt Industrial Estate
A28 Jalahalli Road
Bengaluru, Karnataka 560013
Manik Bhardwaj
phone: +91 80 2345 8094
---
NEW ZEALAND
---
  Christchurch


511 Blenheim Road
Sockburn
CHRISTCHURCH 8042
NEW ZEALAND
Niki Mills
phone:  0064 03 33668328
email:  sales@christchurcheuropean.co.nz
website: https://www.christchurcheuropean.co.nz/
facebook: https://www.facebook.com/chcheuro
  Pirongia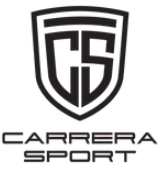 Carrera Sport
210 McClure Street
Pirongia 3801 New Zealand
Neil Penfold
phone: 006421766001
email: office@carrerasport.co.nz
website: www.carrerasport.co.nz/
---
SINGAPORE
---
Singapore

  Autostrasse Pte Ltd
176 Sin Ming Drive
#02-13 Sin Ming Autocare
Singapore 575721
Gregory Soh
email: greg@autostrasse.com.sg
phone: 64581911
website: autostrasse.com.sg
---
SPAIN
---
Valencia

Acien Racing
Mecánica Acien, S.L.
C/ Catarroja, 9 (esquina con C/ Santa Bárbara)
46469 Beniparrell (Valencia – España)
Móviles: 619637934 – 656862511
Telf.: +34 961 202 354
Fax: + 34 961 219 063
email: info@acienracing.es
website:  http://acienracing.es/
Facebook: Acienburguet
---
SWITZERLAND
---
La Chaux-de-Fonds

Perinetti Automobiles sàrl
Garage & Carrosserie / Spécialiste Porsche – Concessionnaire Sportec
Rue du Locle 27-29 CH-2300 La Chaux-de-Fonds
Cédric Perinetti
Tél.direct:  032 926 6 926
email:  info@perinetti-autos.ch
website:  http://www.perinetti-autos.ch
Facebook: perinettiautos
---
Taiwan
---
  Taipei

German Motorsports Co.
No. 3-1, Alley 16, Section 3
Nankang Road,
Taipei 11563, Taiwan
Albert Lee
phone: +886-2- 2 7 8 8 5 5 3 3
fax: +886-2- 2 7 8 8 9 5 3 3
email: zero26racing@hotmail.com
Website: www.gmsmotorsport.com
Facebook: www.facebook.com/teamgms/
---
UK
---
England
  Brackley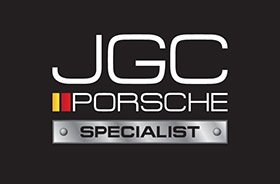 JGC PORSCHE Specialist
Unit 8b Boundary Road
Brackley  ENGLAND NN13 7ES
James Gunn-Carter BEng(Hons) AMIMechE
T: 01280 701911
email: james@jgcporsche.co.uk
website: www.jgcporsche.co.uk
Facebook:  facebook.com/jgcporschespecialist/
  Hertfordshire


RPM Technik
Units 6&7 Old Airfield Industrial Estate
Cheddington Lane, Long Marston
Hertfordshire ENGLAND HP23 4QR
Ollie Preston, Technical Director
T: +44(0)1296 663 824
email: ollie@rpmtechnik.co.uk
website: rpmtechnik.co.uk
  Cardiff


Chris Denning Sports Cars
Unit 1, Norman Road Lane, Whitchurch
Cardiff, South Wales, UK CF14 1PS
T: 029 2069 2911
M: 07970 178629
email: chris@chrisdenningsportscars.co.uk
website: chrisdenningsportscars.co.uk
---
USA
---
Alabama
LOOKING FOR SPECIALIST SHOPS!
---
Arizona
  Phoenix

EvoSpec
10201 N 21st Ave
Suite 10
Phoenix, AZ 85021
John Bray
phone: 602 579 3884
email: chrisandrus@ac-c.net
website:
facebook: https://www.facebook.com/EvoSpec-512725422264780/
Tempe

McIlvain Motors
939 S. 48th St. #215
Tempe, AZ  85281
Scott McIlvain
email: scott@mcilvainmotors.com
phone: 480-968-2858
web: https://www.mcilvainmotors.com/
facebook: https://www.facebook.com/McilvainMotors/
---
Arkansas
 Siloam Springs

Ehrlich Motorwerks
300 North Wright Street
Siloam Springs, AR 72761
Michael Butler
Phone: 479-524-6560
email: mbutler@ehrlichmotorwerks.com
website: http://ehrlichmotorwerks.com/
---
California
  Campbell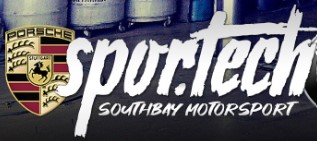 Sportech
1460 White Oaks Rd.
Campbell, CA 95008
Mark Villegas
phone: 408-256-8807
email: mark.sportech@gmail.com
  Canoga Park
Tiger Motorsports Inc.
8725 Remmet Ave – Unit A
Canoga Park, CA 91304-1519
Tiger Arshakuni
phone: (818) 653-0723 / (818) 827-6407
email: tmotorsports1@gmail.com
facebook: www.facebook.com/TMotorsports
Costa Mesa

Auto Strasse
729 Ohms Way
Costa Mesa, CA 92627
Robert Tasedan
phone: 949-645-1928
email:
website: www.autostrassecorp.com
  Dublin

Kahlers
6117 Dougherty Rd.
Dublin, CA 94568
Sanders Delara
phone: (925) 523-7553
email: service@kahlers.com
website: https://www.kahlers.com/porsche-service
Escondido

All German Auto (2 locations)
1327 Simpson Way
Escondido, CA. 92029
Troy Greig
phone: 760-738-4626
email: info@AllGermanAuto.com
website: www.allgermanauto.com
Hawthorne
South Bay Autohaus
4875 West Rosecrans Ave.
Hawthorne, CA 90250
Qais Noory
email: qaisnoory@aol.com
phone: 310-355-0922
  Lake Forest

Lang Racing Development
22512 Aspan St,
Lake Forest, CA  92630
Andrew Lang
phone: 949-667-4397
email: jonathan@langracing.com
website: www.langracing.com
  Laguna Beach
OC FACTORY SERVICE
2083 Laguna Canyon Rd.
Laguna Beach, Ca 92651
Owen Cudney
phone: 949-244-2823
email: ocfactoryservice@icloud.com
website: www.ocfactoryservice.com
  Los Angeles

EuroSpec Motoring
5414 W. Pico Blvd.
Los Angeles, CA 90019
phone:  (323) 931-2650
email:  info@eurospecmotoring.com
website:  eurospecmotoring.com
  Manhattan Beach

Auto Werkstatt
114 N Sepulveda Blvd.
Manhattan Beach, CA 90266

Ken Bornstein
phone: (310) 379-3228
email: werkstatt@earthlink.net
website: autowerkstatt.com
  Montclair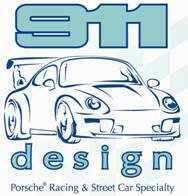 911 Design
5505 Moreno
Montclair, CA 91763
Loren Beggs
Phone: (909) 982-9111, Fax: (909) 982-9112
Email: loren@nine11design.com
Web: www.nine11design.com
Facebook: www.FB.com/nine11design
Instagram www.instagram.com/nine11design
  Morgan Hills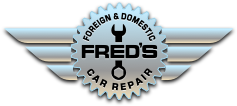 Freds European
16875 Joleen Way
Morgan Hill, CA 95037
Mike Green, Service Manager
phone: 408-779-8480
email: fredseuropean@yahoo.com
fax: 408-778-7246
website:  www.fredseuropean.com


  North Hollywood

TLG AUTO
13222 Raymer St. / STE A1
North Hollywood, CA 91605-4112
website: https://tlgauto.com/
Oakland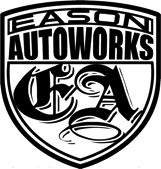 Eason Autoworks
3423 Harlan Street
Oakland, CA 94608
Arndt Voges
phone: 510-420-1262
email: agav@agav.de
website: www.easonauto.com
  Petaluma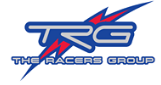 The Racer's Group
1995 S. McDowell Blvd.
Petaluma, CA 95407
Tyler Smith
phone: 707-935-3999
website:  theracersgroup.com
Facebook: facebook.com/TheRacersGroup
   Riverside

Specialized Porsche
6676 Indiana Ave. #102
Riverside, CA 92506
Samuel Wilson
phone: 951-788-4216
email: specializedporscheservice@gmail.com
website: specializedporscheservice.com
  Palm Desert
DPM  Desert Performance Motorsports
77897 Wildcat Dr.
Palm Desert, CA 92211
Stephen Floyd
phone:  760-360-2000
email:  floydbos@aol.com
Facebook:  facebook.com/pages/Desert-Performance-Motorsports
  Sacramento

Diamond Autosport
912 Enterprise Drive
Sacramento, CA  95825
email: info@diamondautosport.com
phone: 916-567-3000 / 916-410-1000
web: https://diamondautosport.com/
facebook: https://www.facebook.com/DiamondAutosports/
IPB-Autosport
1206 C Street
Sacramento, CA  95814
Ron Kain
phone: 916-292-8260
email:  ron@ipb-autosport.com
website: www.ipb-autosport.com

Midtown Autoworks
1619 E Street, Suite A
Sacramento, CA 95814
Nikolas Pikios
phone: 916.382.7700
email: niko@midtownautoworks.com
website: https://midtownautoworks.com/
  San Diego

Black Forest Automotive
8066 Engineer Rd.
San Diego, CA 92111
Jeff
phone: 858-292-1192
email: service@blackforestautomotive.com
website: www.BlackForestAutomotive.com
Facebook: www.facebook.com/Black-Forest-Automotive
The Ultimate Autoworks
5161 Santa Fe St / Unit C
San Diego, CA 92109
Selvin
phone: (858) 274-2886
email: ULTAUTO@pacbell.net
facebook: https://www.facebook.com/UltimateAutoWorks/

Vollig Autowerks
9393 Trade Place
San Diego, CA 92126
Adam Gill
phone: (858) 693-9300
email: info@volligautowerks.com
website: http://volligautowerks.com/
facebook: https://www.facebook.com/volligautowerks/
  San Rafael

Hi Tec Automotive
779 Andersen Dr
San Rafael, CA 94901
Deven Wailes
phone: 415-258-0135
email: hitecauto@sbcglobal.net
website: www.hitecauto.com
---
Colorado
  Gunnison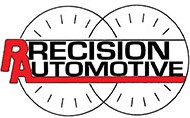 Precision Auto
510 W. Hwy 50
Gunnison, CO 81230
Steven Landry
phone: (970) 641-4040
email: precisionauto4040@hotmail.com
website: https://precisionauto.net/
  Sheridan
Eurosport Ltd
1855 W Union Ave, Ste. C
Sheridan, CO 80110-5571
Greg Johnson
phone:
email: gregj911@yahoo.com
website:
---
Connecticut
Bridgeport

Blackhorse Automotive
726 Union Ave.
Bridgeport, CT 06607-1111
phone: 203-330-9604
email: howie@blackhorsegarage.com
website: www.blackhorsegarage.com
  Danbury

SST Automotive
52 Miry Brook Road
Danbury, CT  06810
Rob Kissmann
phone: (203) 730-0311
email:  service@sstauto.com
website:  www.sstauto.com
facebook:  www.facebook.com/SpeedSportCT
instagram:  www.instagram.com/speedsporttuning/
  Manchester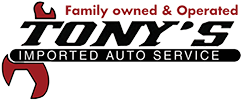 Tony's Imported Auto
313 New State Rd.
Manchester, CT 06042-1818
Victor Oliveira
phone: (860) 200-2985
email:  mike@tonysimportedauto.com
website: https://tonysimportedauto.com/
Facebook: https://www.facebook.com/TonysImportedAuto/
   Oakville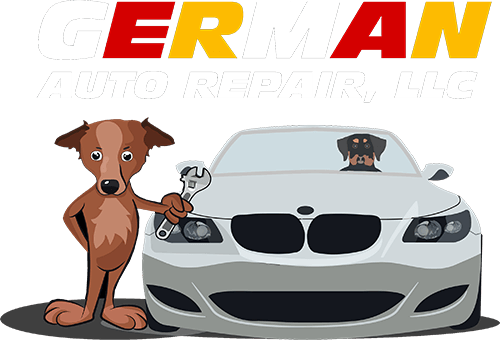 German Auto Repair
320 Sylvan Lake Rd
Oakville, CT 06779
Mark Marages
phone: (860) 274-2459
email: mark@germanautorepairllc.com
website: germanautorepairllc.com
South Windsor

Musante Motorsports
41 Commerce Way
South Windsor, CT 06074
Christopher Musante
phone: 860-291-9415
email: chris@musantemotorsports.com
website: www.musantemotorsports.com/
  Watertown

European Performance Specialists
11 Falls Ave.
Watertown, CT 06779
Bela Sztanko
phone: 203.527.3401
email: Bela@epssport.com
website: EPSSport.com
---
Delaware
  Newark

Brandywine Motorwerks
1526 Capitol Trail
Newark, DE 19711
Tom Dicesare
phone: 302-613-2911
email: imatusmd@gmail.com
website: www.brandywinemotorwerks.com
---
Florida
  Clearwater

Eibell Performance
5000 110th Ave N.
Clearwater, FL 33760
Kurt Grashel
phone: 727-573-0911
email: eibellperformance@gmail.com
website: www.eibell.com
  Coral Springs

TuneRS Motorsports
11510 Wiles Rd.
Coral Springs, FL 33076
Taylor Sandage
phone: 954-345-7877
fax: 954-345-7851
email: 
taylor@tunersmall.com
website:
tunersmotorsports.com
Facebook:
facebook.com/pages/TuneRS-Motorsports
  DeLand

Powerhouse HP Tunes
  Jacksonville

Mack Motorwerks
4522 Irvington Avenue
Jacksonville, FL 32210
Terry Obrien
phone: 904-900-1671
email: info@mackmotorwerks.com
website: https://www.mackmotorwerks.com/
Facebook: https://www.facebook.com/MackMotorwerks/
Instagram: https://www.instagram.com/mackmotorsports/
  Miami

PARKHAUS 1
2644 SW 28th Lane
Miami, FL 33133
phone: 305-537-9577
email:  hc@parkhaus1.com
website:  http://www.parkhaus1.com/
facebook:  https://www.facebook.com/parkhaus1pp/
Scott Finlay Motorsports
5752 Progress Rd
South Miami, FL 33143
phone: (305) 661-6479
email: 
info@scottfinlay.com
website: 
scottfinlay.com
  Naples
Carrera Motorwerks
4327 Mercantile Ave.
Naples, FL 34104
Edgar Alcequiez
phone:
email: cm@carcaremanagement.com
website:
facebook: www.facebook.com/CarreraMotorwerks1
  Panama City

Smith Motorworks
1500 Beck Ave
Panama City, FL 32401
phone:  850-769-9500
website:  
smithmotorworks.com

Orbit Racing
7221 Haverhill Business Parkway Ste. 102
Riviera Beach, FL 33407
Rodger Hawley
phone: 561-840-2109
email: shawn@orbitracing.com
website: https://www.orbitracing.com/
facebook: https://www.facebook.com/orbitracing/
  Sarasota

Buildwerks LLC
1882 Porter Lake Dr. Unit 101
Sarasota, FL 34240-7808
email: buildwerksfl@gmail.com
phone: 941-341-0669
web: https://buildwerks356.com/
facebook: https://www.facebook.com/Buildwerks/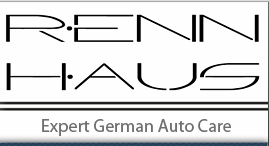 Renn Haus LLC

2277 2nd Street
Sarasota, FL 34237
Brandon Anderson
phone: 941-922-3600
email: BrandonA@rennhaus.com
website:
rennhaus.com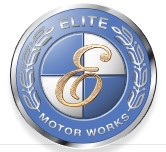 Elite Motor Works
1749 Cattlemen Rd.
Sarasota, FL 34232
Jamie Caldwell
phone: 941-556-9110
email: jamie@elitemotorworks.net
website: www.elitemotorworks.net
West Palm Beach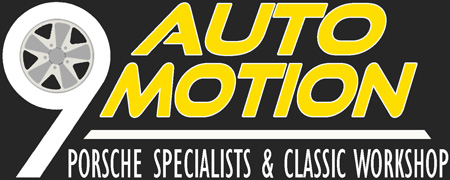 9 Auto Motion
1821 W 10th St / Unit 3
Riviera Beach, FL 33404
Gordon Wardle
phone: 561-990 2911
email: info@9automotion.com
website: https://www.9automotion.com/
facebook: https://www.facebook.com/9automotion/
instagram: https://www.instagram.com/9automotion/
---
Georgia
Atlanta

Eurotech Atlanta
12 Scott Dr NE
Marietta, GA  30067-7401
Brian Ettl
email: rallyeinfo@yahoo.com
phone: 770-977-1090
web: http://www.eurotechatlanta.com/
  Cumming
FREED PERFORMANCE
6075 Parkway North Drive
Cumming, GA 30040
Sean Freed, Owner
phone: 770.337.2211
email: info@freedperformance.com
website: www.freedperformance.com
Facebook: facebook.com/FreedPerformanceAtlanta

Peachtree City
Theo's Automotive
304 Dividend Dr. Bldg. #2
Peachtree City, GA 30269
Theo Kazadzis
email: glen@theosautomotive.com
phone: 770-486-7650
web: https://theosautomotive.com/
---
Hawaii
LOOKING FOR SPECIALIST SHOPS!
---
Idaho
Boise

Eurosport-Boise
4448 W. Chinden Blvd.
Boise, ID 83714
Sarah Knopp
email: sarah@eurosportboise.com
phone: 208-323-1450
web: https://www.eurosportboise.com
facebook: https://www.facebook.com/EurosportBoise/
---
llinois
  Chicago

Midwest Performance Cars
2105 West Fulton St.
Chicago, IL
Andrew Bizub
phone:  312.432.9492
email:  info@midwestperformancecars.com
website: https://www.midwestperformancecars.com/
facebook: https://www.facebook.com/MPCchicago/
instagram: https://www.instagram.com/mpcars/

Willow Automotive Service, Inc.
2020 S. Wabash Ave.
Chicago, IL 60616
Brian Murphy
website: www.willowauto.com
phone: 312.881.0101
email: info@willowauto.com

  Buffalo Grove

Perfect Power
1009 Commerce Court
Buffalo Grove, IL 60089
Sol Snyderman
phone: 847.465.8837
email: info@perfectpowerinc.com
website: www.perfectpowerinc.com
Glendale Heights

Herbst High Performance
1244 Bloomingdale rd
Glendale Heights IL 60139
Eric Herbst
email: echerbst@hotmail.com
phone: 312-933-5083
web: https://herbsthighperformance.com/
  Northbrook

Midwest Performance Cars
1848 Holste Road
Northbrook, IL 60062
Andrew Bizub
phone:  847.849.1898
email:  nbinfo@midwestperformancecars.com
website: https://www.midwestperformancecars.com/
facebook: https://www.facebook.com/MPCchicago/
instagram: https://www.instagram.com/mpcars/
  Peoria

Kauth & Mayeur
1710 W Detweiller Dr.
Peoria, IL 61615-1612
Michael Benet
phone:  309-673-1412
email:  benet3@comcast.net
website:  http://kauthmayeur.com/
---
Indiana
Jeffersonville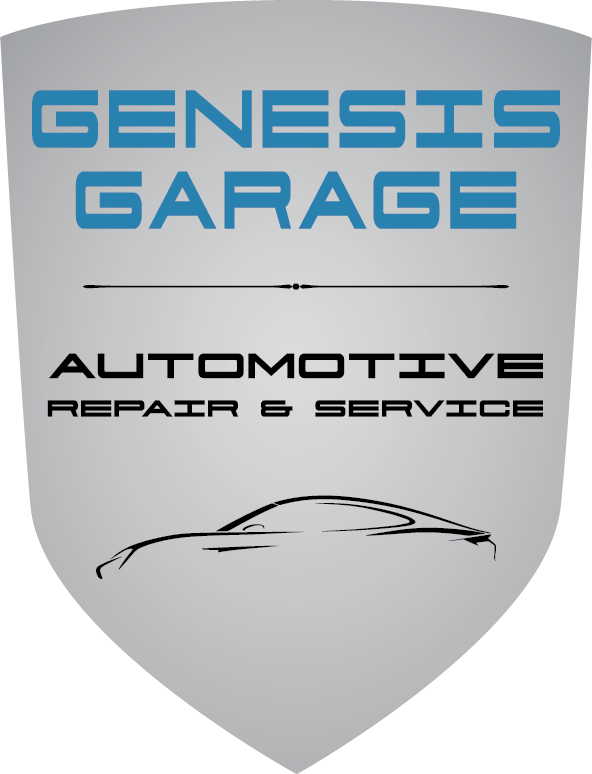 Genesis Garage
2202 Coopers Ln
Jeffersonville, IN 47130-9221
Mitch Schulz
phone: 812-920-0767
email: porschemitch@yahoo.com
website: www.genesisgarage.com
---
Iowa
LOOKING FOR SPECIALIST SHOPS!
---
Kansas
Wichita
Autobahn Power
1707 E. 1st St. N
Wichita, KS, 67214
Robert Harris
phone: 316-267-3001
email: bob@autobahnpower.com
website:
facebook:
instagram:
---
Kentucky
  Lexington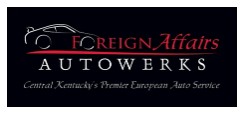 Foreign Affairs Autowerks
624 W Fourth St
Lexington, KY 40508
Brian Wooldridge
phone: (859) 309-1919
email: service@foreignaffairsautowerks.com
website: www.foreignaffairsautowerks.com
Louisville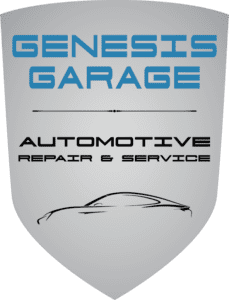 Genesis Garage
2202 Coopers Lane
Jeffersonville, IN 47130
Mitchell Schulz II
phone: 812-920-0767
email: genesisgarage@yahoo.com
Radcliff

C&C Motorsport
215 Globe Street
Radcliff, KY  40160
Chris Denunzio
email: sales@cc-motorsports.com
phone: 636-744-4489
web: https://ccmotorsports.net
---
Louisiana
  Lafayette

Harold's Werkstatt LLC
106 Camille St.
Lafayette, LA  70503-3712
Harold Bilich
phone: 337-981-9788
email: haroldswerkstatt@gmail.com
website: haroldswerkstatt.com
Facebook: facebook.com/Harolds-Werkstatt-LLC
---
Maine
LOOKING FOR SPECIALIST SHOPS!
---
Maryland
  Annapolis
Tifs Foreign Car
11 Gibralter Ave.
Annapolis, MD 21401-3141
email: tifsforeigncar@gmail.com
phone: 410-268-8288
facebook: https://www.facebook.com/TifsForeignCarCareInc/
Edgewood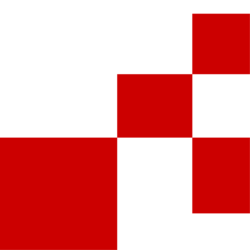 GT Performance Inc.
2113 Columbia Park Road
Edgewood, Maryland 21040
Igor Soykher
Phone: 410-538-3400
Fax: 410-538-3417
email:  igor@gtperformanceinc.com
website: www.gtprace.com
Rockville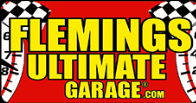 Flemings Ultimate Garage
660 Lofstrand Ln.
Rockville, MD 20850-1313
Shawn Jackson
email: tonyontime@gmail.com
phone: 301-816-1000
web: https://www.flemingsultimategarage.com/
facebook: https://www.facebook.com/flemingsultimate
  Windsor Mills
TCC  Tier Car Care 
7230 Windsor Mill Road
Windsor Mill, MD 21244
Tomislav Ivic
phone:  410-274-8289
email:  tomboyivic@yahoo.com
facebook:  www.facebook.com/tiercarcare
---
Massachusetts
  Natick

European Performance Engineering, Inc.
165 West Central Street
Natick, MA 01760
Jerry Pellegrino
Email: epe@epe.com
Phone: 508.651.1316
Fax: 866.629.5748
Website: www.epe.com
Facebook: www.facebook.com/EPE
  South Lawrence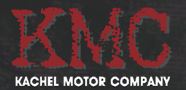 KMC – Kachel Motor Company
425 Canal St.
South Lawrence, MA  01840
Tim Kachel
email: info@kmcauto.com
phone: 617-759-8973
website: kmcauto.com
Facebook: facebook.com/Kachel-Motor-Company

  Tewksbury

ACE Performance
860 East Street
Tewksbury, MA 01876
Baer Connard
phone: 855-223-7373
email: info@aceperformancesystems.com
website: www.aceperformancesystems.com
---
Michigan
  Birmingham

Auto Europe
677 South Eton
Birmingham, MI 48009
Zach Townsend
phone: 248-645-6300
fax: 248-645-6512
email: sales@autoeuropesales.com
website: autoeuropesales.com
 Novi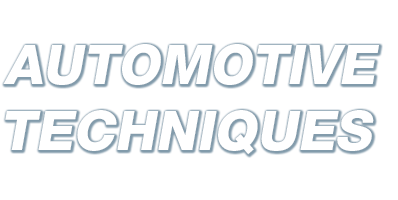 Automotive Techniques
40500 Grand River Ave
Suite J
Novi, MI 48375
Jeff Jones
phone: (248) 615-8964
email:  alphatango911@hotmail.com
website:  automotivetechniques.net
Facebook: AutomotiveTechniques
 Rockford

EuroAutowerks
9240 Belding Rd. NE
Rockford MI 49341
Tim Thatcher
phone: 616.874.7932
email: admin@euroautowerks.com
website:  www.euroautowerks.com
  Waterford

Munks Motors
3080 West Huron (M-59)
Waterford, Michigan 48328
Chris Braden
phone: 248-681-8081
email: chris@munks.com
website:  munks.com
Facebook:  munksmotorswaterford
---
Minnesota
Corcoran

Lithgow Automotive Inc.
20055 75th Ave. North
Corcoran, MN 55340
phone: 763-416-4032
email: info@lithgowautomotivemn.com
website: www.lithgowautomotivemn.com
facebook: www.facebook.com/Lithgow-Automotive
  Mahtomedi

Auto Edge Ltd.
14208 Geneva Way
Hugo, MN 55038
Dan Balthazor
phone: (651 )777-6924
email: autoedge@ autoedgemn.com
website: http://www.auto-edge.com/
  Minneapolis-St. Paul

Broadway Auto Tech
4033 W Broadway
Robbinsdale, MN 55422
Bjorn Anderson
phone: 763-535-4129
fax 763-535-4316
website: broadwayautotech.com
facebook: Broadway-Auto-Tech

Eurotech MN (4 Locations)
8160 Coller Way UNIT G
Woodbury, MN, 55125
Daniel Gravely
email: ase8807@gmail.com
phone: 651-493-1049
web: https://www.eurotechmn.com/
facebook: https://www.facebook.com/Eurotechmn/
Plymouth

Imola Motorsports
13300 15th Ave N
Plymouth, MN 55441
phone: 763-205-2561
email: service@imolamotorsports.com
website: https://imolamotorsports.com/
facebook: https://www.facebook.com/imolamotorsports
instagram: https://www.instagram.com/imolamotorsports/
---
Mississippi
LOOKING FOR SPECIALIST SHOPS!
---
Missouri
  Grandview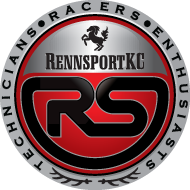 Rennsport KC
12908 2nd Street
Grandview, MO 64030
Karl Wilen
phone: 913.486.3805
email: porschedoc@rennsportkc.com
website: www.rennsportkc.com
  Kansas City

Bob Hindson Racing
2916 Holmes St.
Kansas City, MO 64109
Stephen Fudge
email: service@bhrkc.com
phone: 816-561-6665
fax: 816-561-3781
website: www.bhrkc.com
  Springfield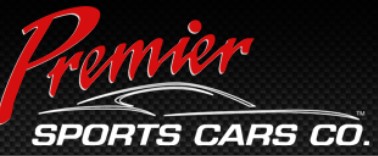 Premier Sports Cars Co.
1950 E. Chestnut Exp.
Springfield, MO 65802
Nic Gilardi
phone: 417-831-6065
Fax: 417-831-6066
email: sales@premiercars.com
website: www.premiercars.com
---
Montana
LOOKING FOR SPECIALIST SHOPS!
---
Nebraska
LOOKING FOR SPECIALIST SHOPS!
---
Nevada
  Las Vegas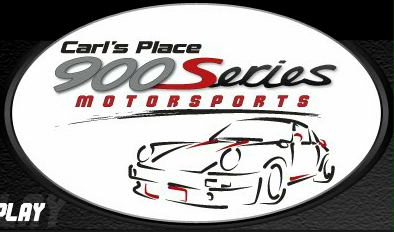 900 Series Motorsports
3043 Meade Avenue
Las Vegas, NV 89102
Tony Mazzagatti
phone: 702-876-7982
fax: 702-871-1288
email: tony@900seriesm.com
website:  900seriesm.com

Trophy Performance
6275 Hinson St
Las Vegas, NV 89118
Todd Trimble
phone: 702-703-6060
email: todd@trophylv.com
website:  trophylv.com
  Reno

EBS Racing
4068 S McCarran Blvd.
Reno, NV 89502
Don Weaver
phone: (800) 462-3774
email: info@ebsracing.com
website: ebsracing.com
  Sparks

Reno Rennsport, Inc.
6-B Cal Lane
Sparks, NV 89431
Paris Wilson
phone:  775-331-4366
email:  paris@renorennsport.com
website: renorennsport.com
---
New Hampshire
  Seabrook

Ledge Road Classic Auto
95 Ledge Rd.
Seabrook, NH  03874
Robert C Sacco
phone: 617-212-3773
email:  bob996@comcast.net
website:  ledgeroadclassicauto.com
---
New Jersey
   Belleville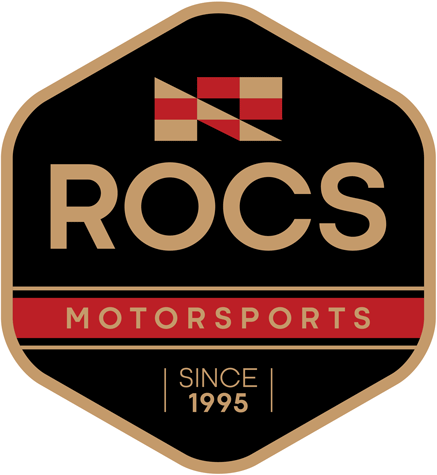 ROCS Motorsports
190 Washington Ave.
Belleville, N.J. 07109
Phone: 1-877-387-6227  Fax: 973.844.1276
Richard Goncalves
phone:  973-844-1274
fax: 973-844-1276
email: info@RocsAuto.com
website:  rocsauto.com
Facebook: ROCSAutoInc
  Chatham

The Popular Mechanic
27A Commerce Street
Chatham, NJ 07928
Jay Coates
phone: 973-635-4740
web: thepopularmechanic.com
Facebook: facebook.com/The-Popular-Mechanic

  Dover

Rennsmith LLC
85 Franklin Rd STE 5B
Dover, NJ 07801
Kenneth Smith
email: rennsmith@yahoo.com
phone: 201-704-5096
web: https://www.rennsmith.com/
facebook: https://www.facebook.com
Lodi

Elite Motors NJ
125 Route 46 West
Lodi, NJ 07644
phone: 201-820-3800
email: info@elitemotorsnj.com
website: www.elitemotorsnj.com/
Facebook: www.facebook.com/elitemotorsnj
Ocean

Bodymotion
21 Cindy Lane
Ocean Township, NJ 07712
phone 732-493-2700
email: motorsports@bodymotion.com
website: https://www.bodymotion.com/
facebook: https://www.facebook.com/profile.php?id=100063766710229
instagram: https://www.instagram.com/bodymotionracing/
Parsippany-Troy Hills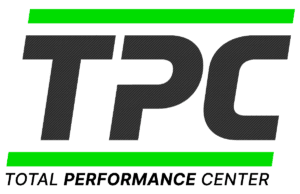 Total Performance Center
740 U.S. 46
Parsippany-Troy Hills, NJ  07054
James Critchlaw
email: info@totalperformancecenter.com
phone: 908-731-7505
web: https://totalperformancecenter.com/
facebook: https://www.facebook.com/AspenAutosports/
  Saddle Brook

KMD Tuning
374 N Midland Ave
Saddle Brook, NJ  07663
Daniel DaSilva
phone: (201) 773-9171
email: sales@kmdtuning.com
website: www.kmdtuning.com
---
New Mexico
  Santa Fe

LCG La Carrera Garage
944 Vuelta Del Sur
Santa Fe, NM  87507
Waylon Rives
phone: 505-780-0036
email: lacarreragarage@gmail.com

---
New York
  Albany

Bavarian Rocket Science
16 Tivoli Street
Albany, NY 12207
Tom Dobush
phone: 518-598-1273
email: bavarianrocketscience@gmail.com
website: bavarianrocketscience.com
Facebook: BavarianRocketScience
  Elmhurst

Speedworld
77-20 Queens Blvd
Elmhurst, New York
Manuel Mastromehalis
phone:  (718) 651-6541
email:  qbspeed@gmail.com
website:  speedworld.com
Facebook:  speedworldnyc
  Elmsford

Rennwerke Porsche NY
53 Nepperhan Ave.
Elmsford, NY 10523-1808
John Fernandes
email: rennwerkeporscheny@gmail.com
phone: 914-592-4006
web: http://www.rennwerke.com
  Rochester

Eksten Autoworks
78 Bennington Dr
Rochester, NY 14616
Mark Eksten
phone: (585) 621-8200
email: ekstenauto@frontiernet.net
website: www.ekstens.com/
facebook: www.facebook.com/ekstenautoworks
  Seaclif

Werks 1 Porsche
77 Roslyn Ave
Sea Cliff, NY 11579
David Hammers
phone: (516) 671-3220
email: werks1porsche@gmail.com
website: www.werks1inc.com
---
North Carolina
   Asheville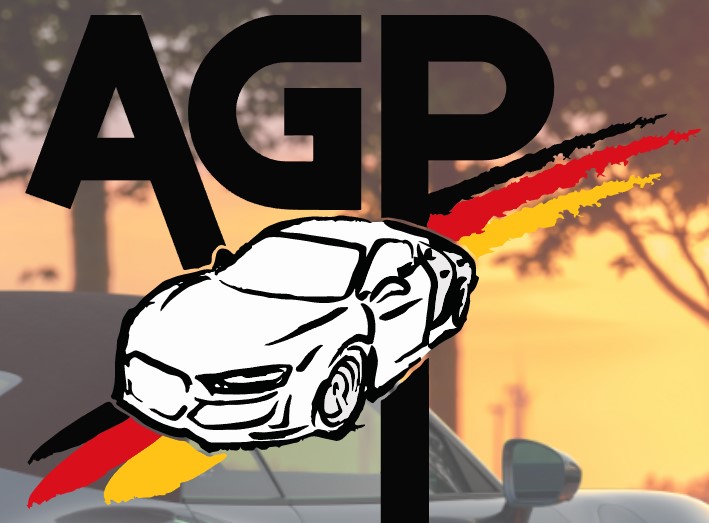 All German Performance
1194 Hendersonville Rd. / STE A
Asheville NC 28803-1836
Daniel Otreba
phone: (828) 483-9007
email: info@allgermanperformance.com
website: https://allgermanperformance.com/
facebook: https://www.facebook.com/AllGermanPerformance
instagram: https://www.instagram.com/allgermanperformance/
  Cashiers
Passion Performance
171 N. Hwy 107 / 2145
Cashiers, NC  28717
Tim
phone: 828-743-7772
email: tim@passionperformanceauto.com
website: www.passionperformanceauto.com
  Charlotte (Denver)

Black Forest Racing
6480 Denver Industrial Park Rd
Suite I
Denver, NC 28037

Cody Forbes
Phone:  704-489-0741 / Mobile:  704-351-3304
email:  office@blackforestracing.com
web:  www.blackforestracing.com/homepage.html
Facebook: BlackForestRacingNC
  Cornelius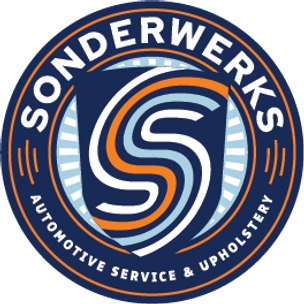 Sonderwerks
20430 Chartown Drive
Cornelius, NC 28031
phone: 704-799-7680
email: dvepps@yahoo.com
website: www.sonderwerks.com
Indian Trail

Top Automotive, inc
4826-F Unionville Indian Trail Rd.
Indian Trail, NC 28079
Nick Kalashnik
phone: (980) 475-0246
email: topautoinc@gmail.com
website: www.topautomotiveinc.com
---
North Dakota
LOOKING FOR SPECIALIST SHOPS!
---
Ohio
Batavia

Wright Motorsports
4009 Borman Dr.
Batavia OH 45103
Tim Combs, Director of Service and Marketing
phone: 513-735-2300
email: tim@wrightmotorsports.com
website: wrightmotorsports.com
Facebook: facebook.com/wrightmotorsport
  Broadview Heights

Definitive Motorwerk
9536 Broadview Road
Broadview Heights, OH 44147
Evan Croy
email: sales@definitivemotorwerk.com
phone: 440.587.1313
web: https://www.definitivemotorwerk.com/
facebook: https://www.facebook.com/definitivemw/
Powell

Auto Assets
356 W. Olentangy St.
Powell, OH 43065
Chip Vance
phone: 614-739-8547
email: traci@autoassets.com
website: www.autoassets.com/porsche-repair-powell/
  Twinsburg

Steinel's Autowerks
2002 Midway Drive
Twinsburg, OH 44087
Kris Brickman, Co-Owner
email:  kris@steinels.com
phone: (330) 425-8582
website: www.steinels.com
Facebook: https://www.facebook.com/steinelsaw/
---
Oklahoma
  Edmond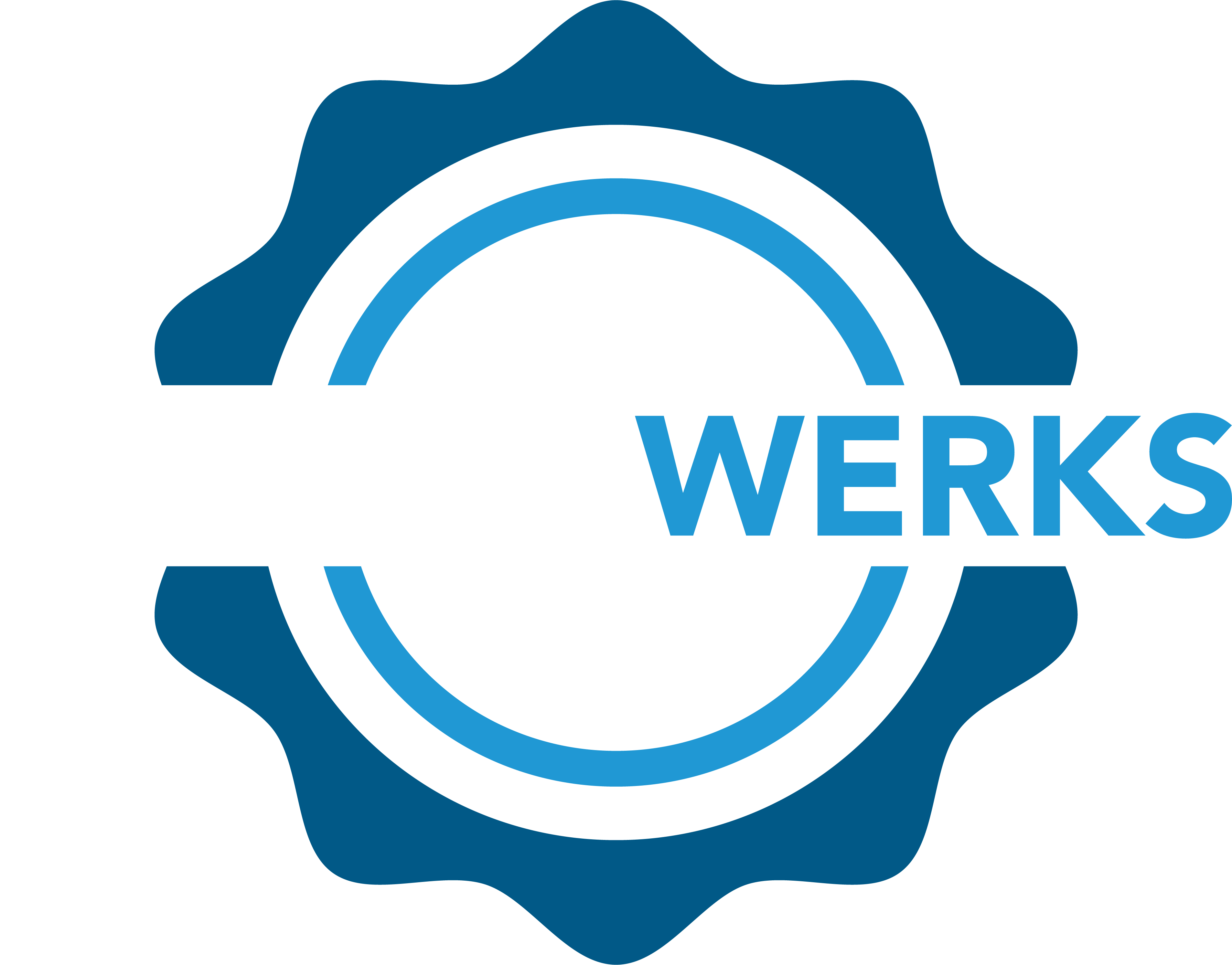 Edmond Motorwerks
2200 South Kelly
Suite #150,
Edmond, OK  73013
Mical George
phone: 405-888-7836
email: edmondmotorwerks@gmail.com
website: www.edmondmotorwerks.com
  Oklahoma City

Dumont's
712 W California Ave
Oklahoma City, OK  73102
Bob and Mike Dumont
phone: 405-232-6497
email:  mike-dumonts@sbcglobal.net
website: dumontsokc.com
Facebook: facebook.com/dumonts-llc
---
Oregon
  Bend

German Master Tech
63221 Service Rd.
Suite 1
Bend, OR 97703
Tim Morris
phone: 541-322-9647
email: germanmastertech@bendbroadband.com
website: www.gmtbend.com
  Portland
Matrix Integrated (3 locations)
4000 S Macadam Ave,
Portland, OR, 97239
Logan Chilcote
phone: 503-443-1141
email: downtown@matrixintegrated.cc
website: www.matrixintegrated.cc/contact-us/
facebook: www.facebook.com/MatrixIntegratedInc
---
Pennsylvania
  Bryn Mawr
J & J Motors
1111 Lancaster Ave., (rear)
Bryn Mawr, PA 19010
James Winsor
email: jandjmotorsinc@yahoo.com
phone: (610) 525-3500
  West Chester (Philladelphia)

Leading Edge Autosport
319 Westtown Road S1
West Chester PA, 19382
Mark Ranieri
phone: 610-431-8459
email: leadingedgeautosport@gmail.com
website: www.leadingedgeautosport.com
---
Puerto Rico
  Guaynabo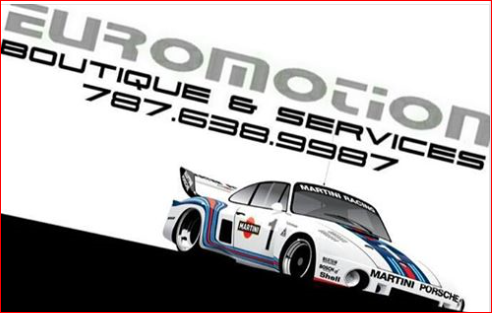 EuroMotion Porsche Boutique
Carretera 169 km 4.7
Guaynabo, Puerto Rico
Marcelo Ruiz

  Sabana Seca
---
Rhode Island
LOOKING FOR SPECIALIST SHOPS!
---
South Carolina
  Lexington
Doc's Garage
359 Porsche Dr
Lexington, SC, 29072
Mitchell Watsky
phone: (803) 359-6606
email: godolphins1@hotmail.com
website: https://docsgrrrage.business.site/
facebook: https://www.facebook.com/docsgrrrage/
Summerville

Autometrics Motorsports
118 Fabricators St.
Summerville, SC 29483
Gordon Friedman
phone: 843-763-7356
email: products@autometricsmotorsports.com
website: http://www.autometricsmotorsports.com/
facebook: https://www.facebook.com/Autometrics
---
South Dakota
LOOKING FOR SPECIALIST SHOPS!
---
Tennessee
  Nashville

Track One
2017 Johnson Industrial Drive
Nolensville, TN 37135
Danny Rice
phone: 615-283-5937
email: danny@trackonemotorsports.com
website: trackonemotorsports.com
Facebook: TrackOneMotorsports

German Performance Options
1227 Lebanon Pike
Nashville, TN  37210
Shawn Thiele, Service Consultant
phone: (615) 248-9466
email: CONTACT@GPOTUNING.COM
website: www.gpotuning.com
---
Texas
  Addison

Auto Hans Service
15840 Addison Rd
Addison, TX 75001
Alexander Preen
phone: 972-788-2043
email: alex@autohans.com
website: https://www.autohans.com/
facebook: https://www.facebook.com/autohansinc/
  Austin
Colvin Automotive
2715 Hancock Dr
Austin, TX 78731
Ken
phone: (512) 452-4236
email: info@colvinautomotive.com
website: www.colvinautomotive.com

GT International
611 East Braker Lane
Austin, TX 78753
Webster Mercado
email: support@gtintl.com
phone: 512-494-5244
web: https://www.gtintl.com/

Torqqe Performance
9300 Hwy 290 West, Bldg D
Austin, TX 78736
Rusty
phone: (512) 288-0791
email: rusty@torqqe.com
website: https://www.torqqe.com/
facebook: https://facebook.com/torqqe
instagram: https://instagram.com/torqqe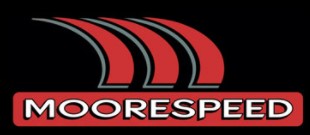 MOORESPEED LLC
7910 Burleson Rd., Bldg 2
Austin, TX 78744-3300
Paul Masters or David Moore
phone: (512) 474-7223
email: info@moorespeed.com
website: http://www.moorespeed.com/
instagram: https://www.instagram.com/moorespeed_austin/
  El Paso
Redline Racing
2210 Mills Street
El Paso, TX 79901
Lenny Loftin
phone: 915-204-4828
email: loftin914@aol.com
website: www.pcarshops.com/texas/redline-racing-el-paso-tx
   Houston

Drivers Source
14750 Memorial Dr.
Houston, TX 77079
Steven Ott
email: service@driversource.com
phone: 281-497-1000
web: https://www.driversource.com/
facebook: https://www.facebook.com/driversourcehouston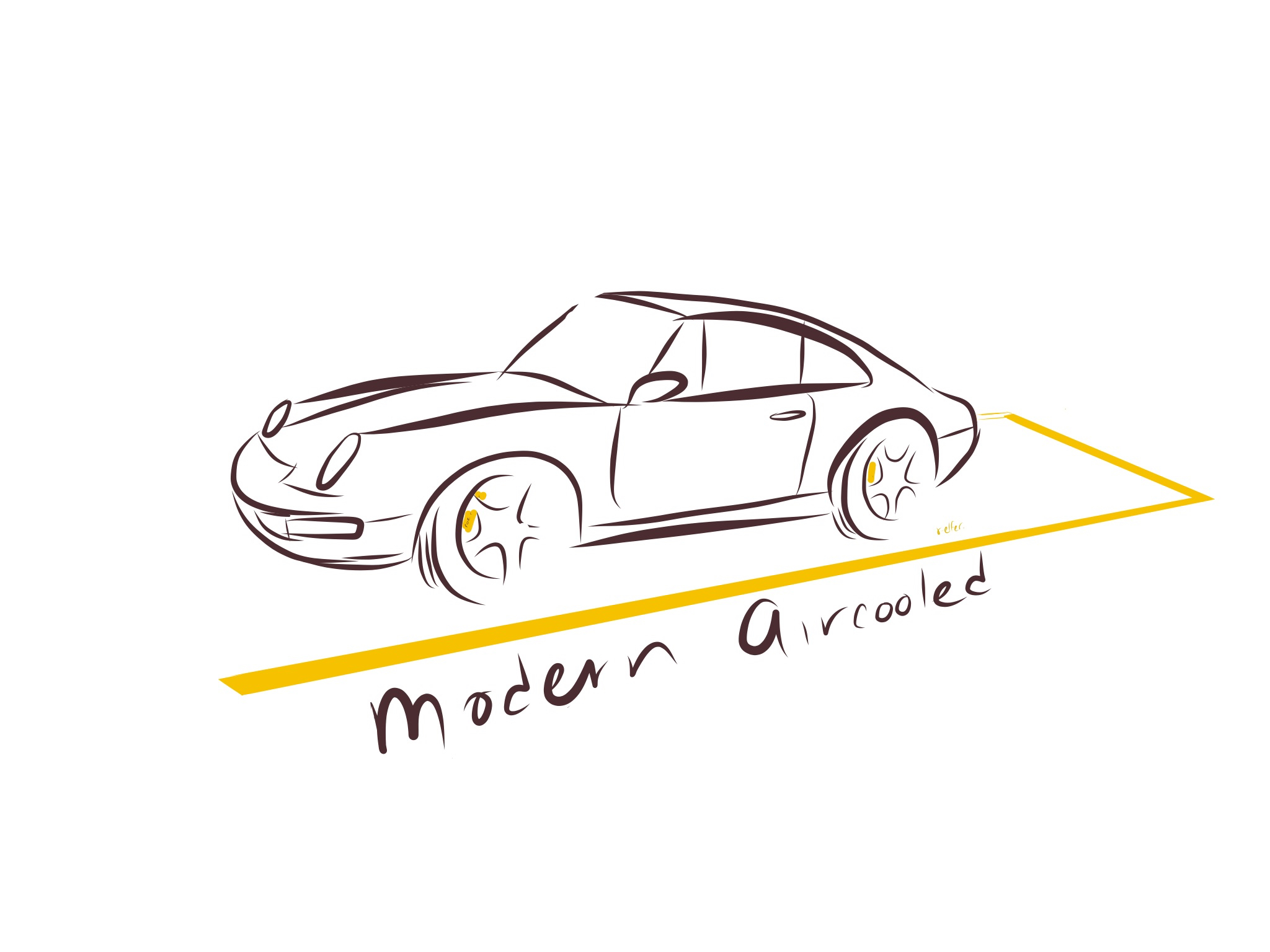 Modern Aircooled
1025 W 19th Street
Houston, Texas 77008
Jordan Cameron Remeljej
phone: 713-412-4523
email:  modernaircooled@gmail.com
website:  modernaircooled.com
Facebook:  modernaircooled

Motorwërks Autogroup
5704 Southwest Freeway
Houston, TX 77057
phone:  (832) 419-8084
email:  service@motorwerksag.com
website:  motorwerksag.com
Facebook:  motorwerksofhouston
  Mesquite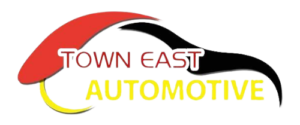 Town East Automotive
2816 Towne Centre Dr.
Mesquite, TX 75150
Kareem Alhasan
phone:  (214) 484-7900
email:  towneastautomotive@yahoo.com
website: https://www.towneastautomotive.com/
facebook: https://www.facebook.com/TownEastAutomotive
instagram: https://www.instagram.com/towneastauto/
  Princeton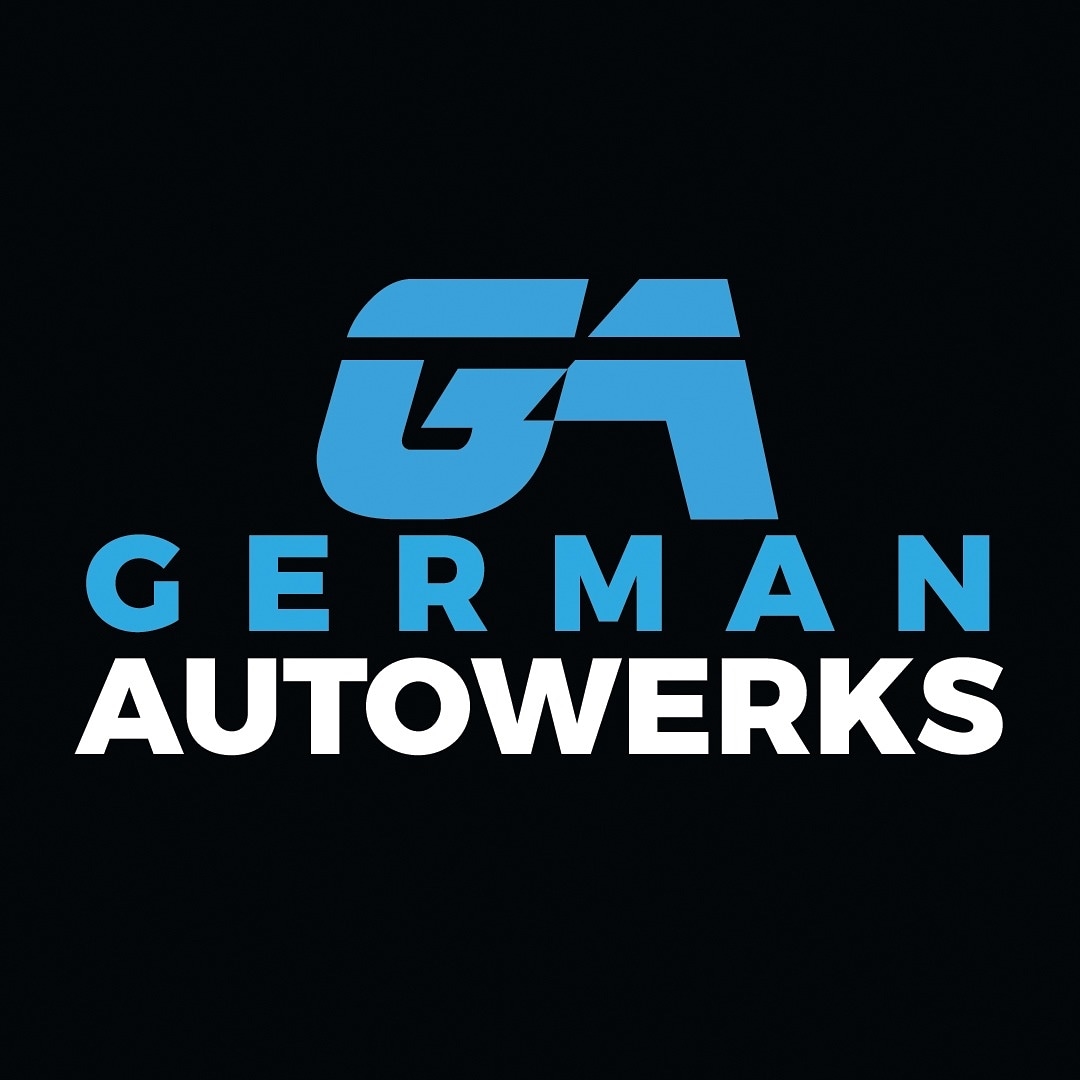 German Autowerks
7911 County Road 831
Princeton, TX  45407
Chris Gomez
phone:  469-247-9789
email: chrisrgomez18@gmail.com
  Spring
AutoDynamica
26014 Oakridge Dr.
Spring, TX  77380
Luis Galan
Phone: 281-292-7755
email:  service@autodynamica.com
website:  english.autodynamica.com
Facebook: /autodynamica
---
Utah
  Layton

RSR Motorsport
3251 N 750 E
Layton, Utah  84041
Mark Russell
phone: (801) 771-7062
email: rsr_motorsports@yahoo.com
website: rsrmotorsportsut.biz
Facebook: facebook.com/pg/RSR.2008

---
Vermont
LOOKING FOR SPECIALIST SHOPS!
---
Virginia
  Ashburn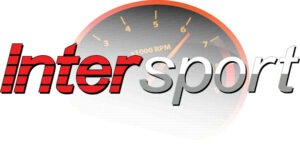 Intersport Performance
19760 Ashburn Rd.
Ashburn, VA  20147
Omar Hilmi
phone:  703-242-8680
email:  omarkhilmi@gmail.com
website: https://www.intersportperformance.com/porsche-auto-service/
facebook: https://www.facebook.com/IntersportPerformance/
instagram: https://www.instagram.com/intersportperformance/
 Fairfax

Auto Sportsystems Group (ASG)
2810-F Dorr Ave.
Fairfax, VA  22031
Geoffrey Schwarz
phone: 703-876-2811
email: asgguys@verizon.net
website: www.autosportsystems.net
  Fredericksburg

Huber Motor Cars
1001 Noble Way
Fredericksburg, VA 22401
Michael Holmes / Kelsey McGrady
phone: 540-373-5200
email: KMcGrady@hubermotorcars.com
website: www.hubermotorcars.com
McLean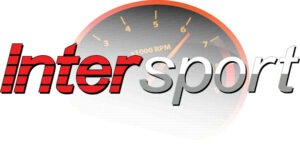 Intersport Performance
1524 Spring Hill Rd. Ste #H,S
McLean, VA 220102
phone:  703-242-8680
email:  omarkhilmi@gmail.com
website: https://www.intersportperformance.com/porsche-auto-service/
facebook: https://www.facebook.com/IntersportPerformance/
instagram: https://www.instagram.com/intersportperformance/
Powhatan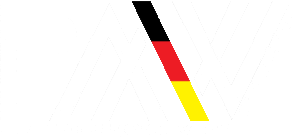 PMW Racing
3471 Anderson Hwy, STE 1
Powhatan, VA, 23139
Rachael Clark
email: info@PMWracing.com
phone: 804-598-0404
web: http://www.pmwracing.com/index.html
facebook: https://www.facebook.com/PerceptionMotorWerks/
---
Washington
  Seattle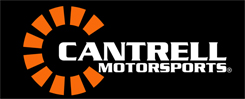 Cantrell Motorsports
1655 139th Pl N.E.
Bellevue, Washington 98005
Colin Cantrell
phone: 425-746-8960
fax: 425-746-8961
website: cantrellmotorsport.com
Facebook: /cantrellMotorsports
Sports Car Shop
12012 3rd Ave S.
Seattle, WA 98168
Randy Johnson
email: rajo096@q.com
phone: 206-595-3171
Snohomish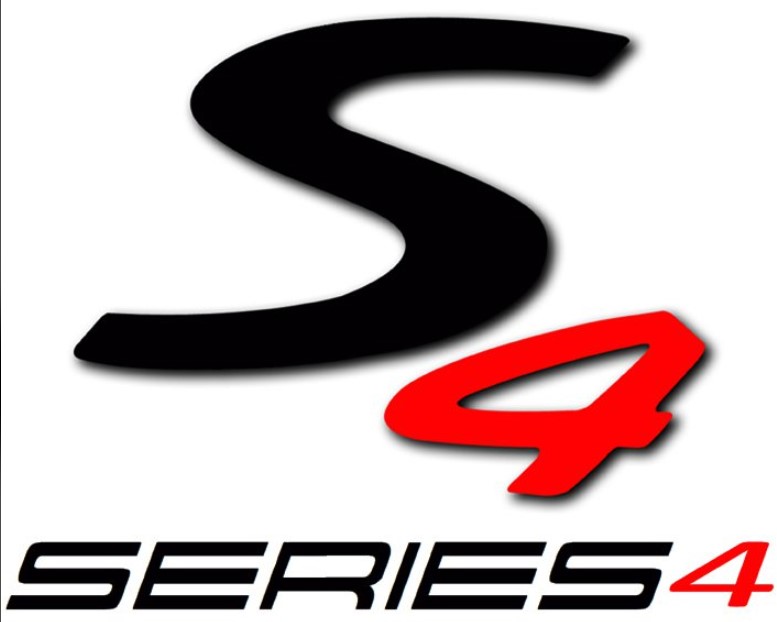 Series4
13725 Lost Lake Rd.
Snohomish, WA 98296
Barry Johnson
phone: 575-S4BUILT (742-8458)
email: barry@series4.net
website: www.series4.net
Facebook: www.facebook.com/series4
---
West Virginia
LOOKING FOR SPECIALIST SHOPS!
---
Wisconsin
LOOKING FOR SPECIALIST SHOPS!
---
Wyoming
LOOKING FOR SPECIALIST SHOPS!
---
This site is in no way associated with Porsche Cars North America, Inc.
Porsche is a registered trademark of Dr. Ing. h.c. F. Porsche AG.