996 Turbo / GT2 Side Intake Vent Slats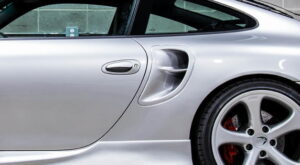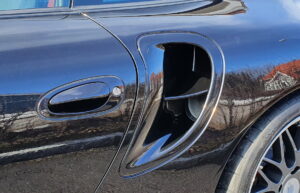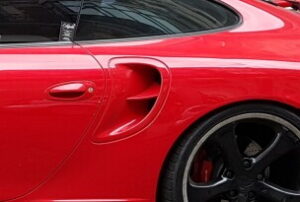 Two intercooler inlet duct fins; L + R per kit, fit 2001 – 2005 996 Turbo and GT2.  Divider fins are screwed into place (using template provided) and mimic the double inlet of the 997 Turbo.  They are unfinished nylon and require sanding, prep and paint.  Fastening screws provided.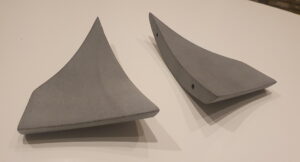 $329
3rd BRAKE LIGHT GASKET
996 Turbo
Replace the crusty OEM gasket in 5 minutes.  NO GLUE NEEDED.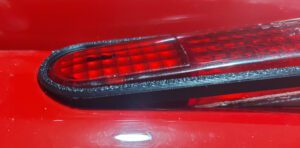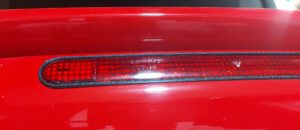 This slip-on gasket replaces the worn or cracked OEM gasket.  Not available from the dealer.  This improved gasket design protects the plastic light housing.  Replacing the rear light was the only option if the old gasket was shot.  Not available from the dealer.  Easy slip-on installation – NO GLUE needed. Step by step instructions included.
$24.99