987 Cayman/Boxster
Wing Extenders™, Bluetooth Retrofit Kit, Engine Mounts, AUTO-BLiP, Shift Knobs, HVAC Switches, Front Grill Sets
987 Cayman (& Boxster) Wing Extenders™
Rennkit Wing Extenders™ raise the factory or aftermarket wing an additional 1″ (25.4 mm) for a more aggressive look on the 2006 – 2012 987 Series Cayman (MK-I and MK-II)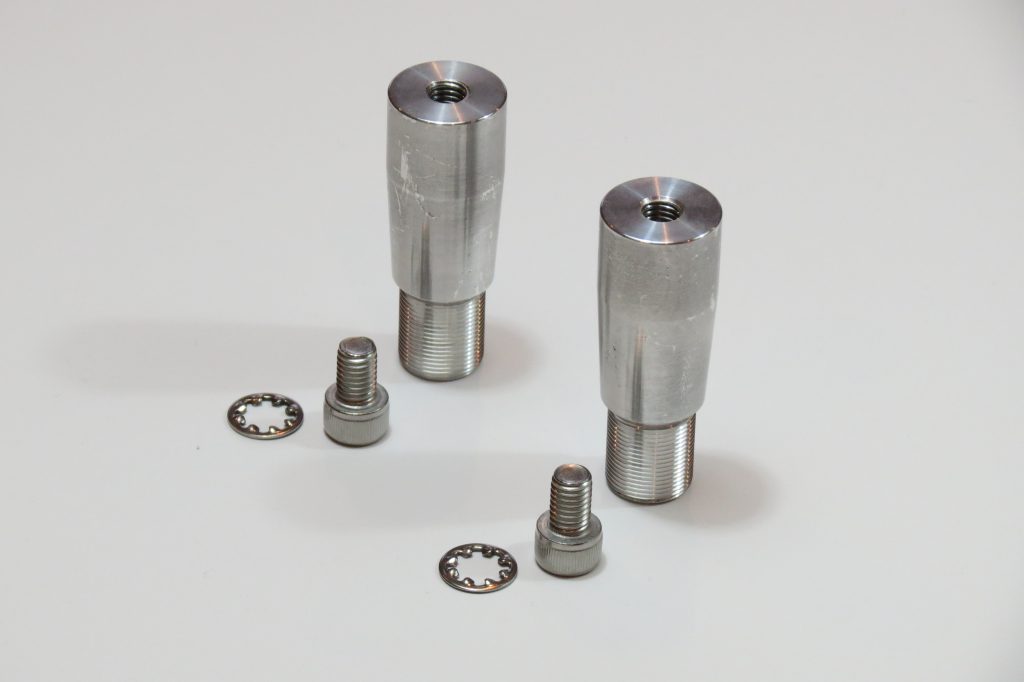 Wing Extenders™ help improve down-force.  They integrate with the factory shafts perfectly:  Same satin look – seamless extensions.  All hardware and detailed illustrated installation instructions included.  Also for any aftermarket wing that attaches to the factory shafts!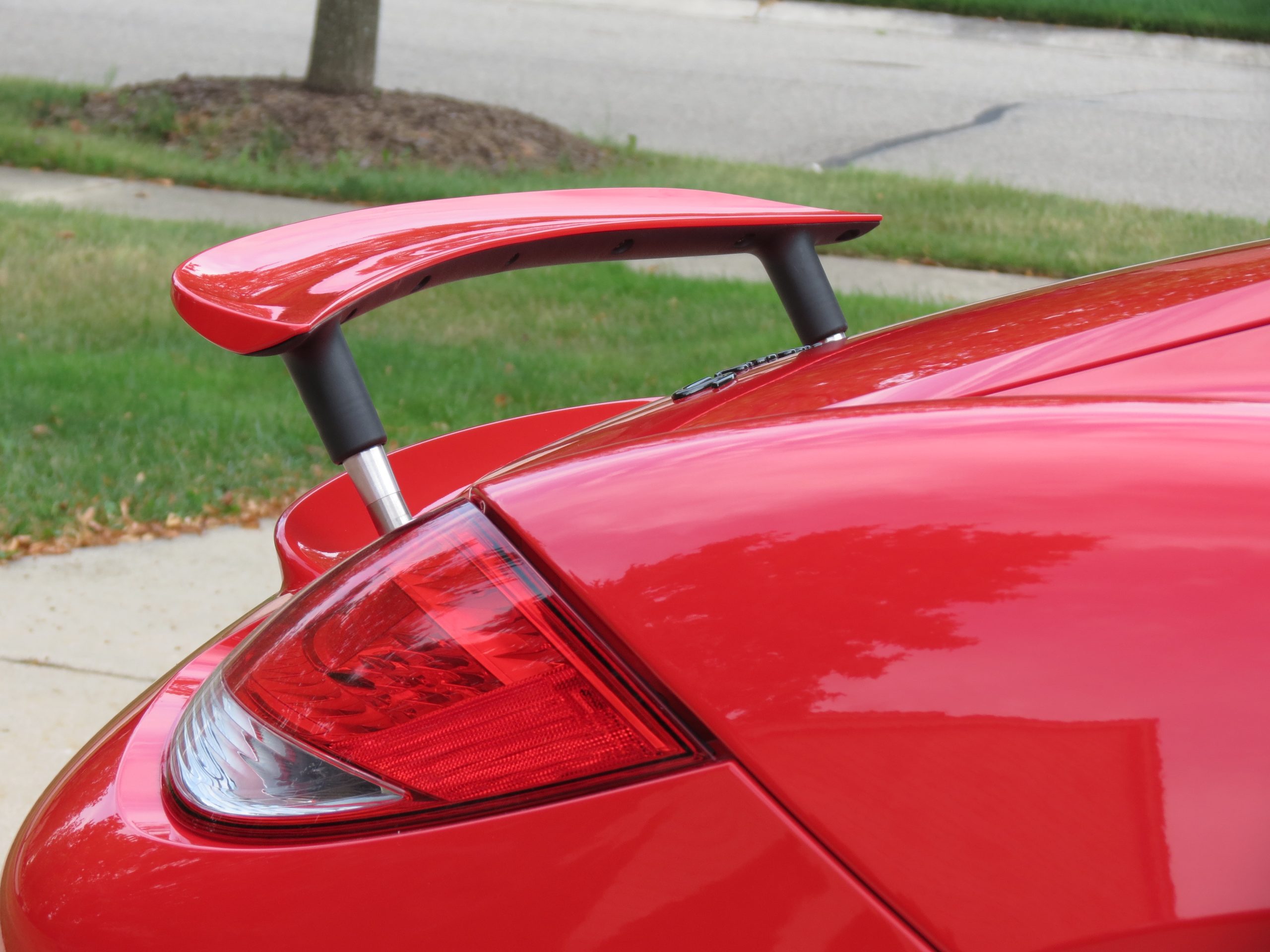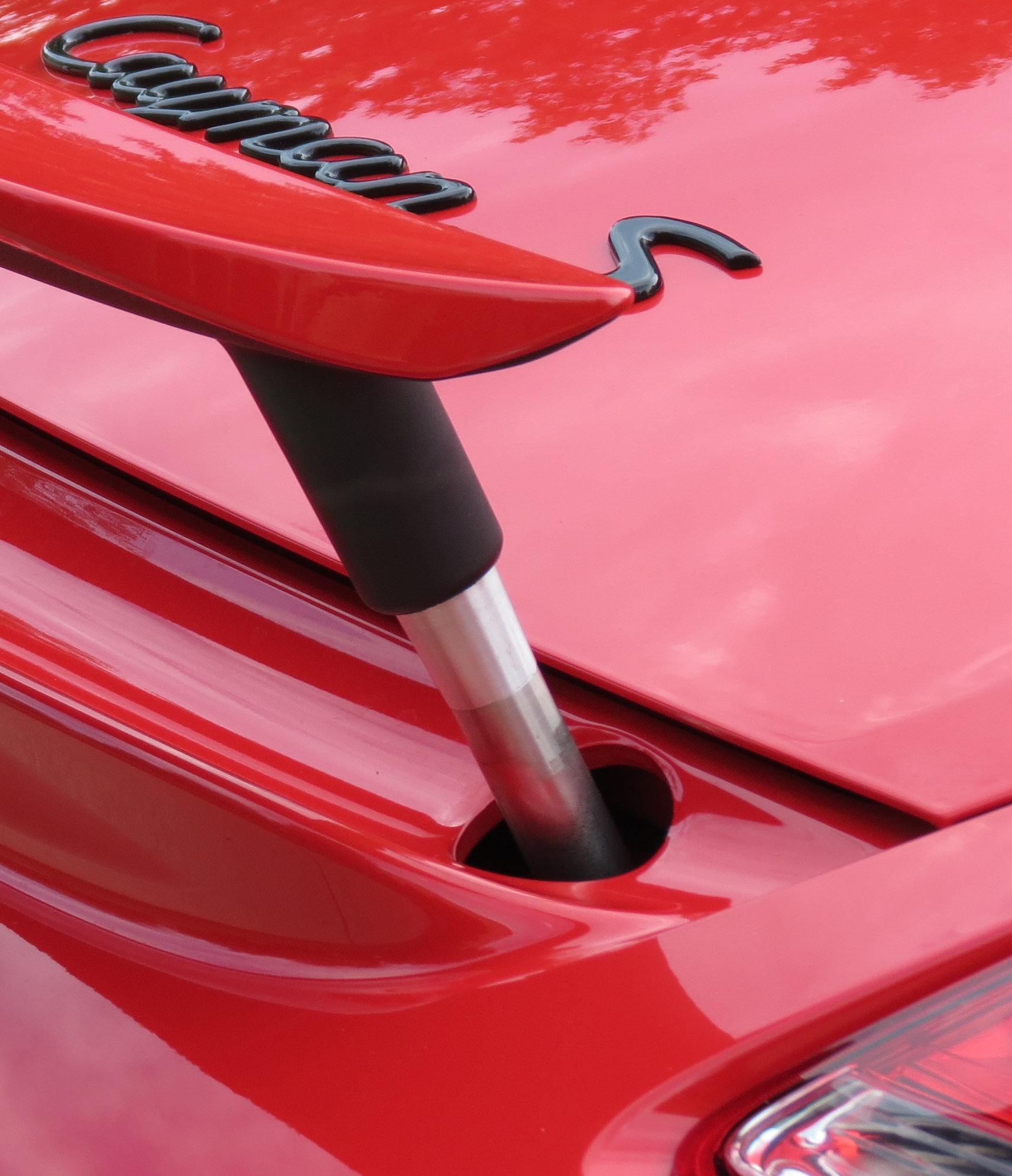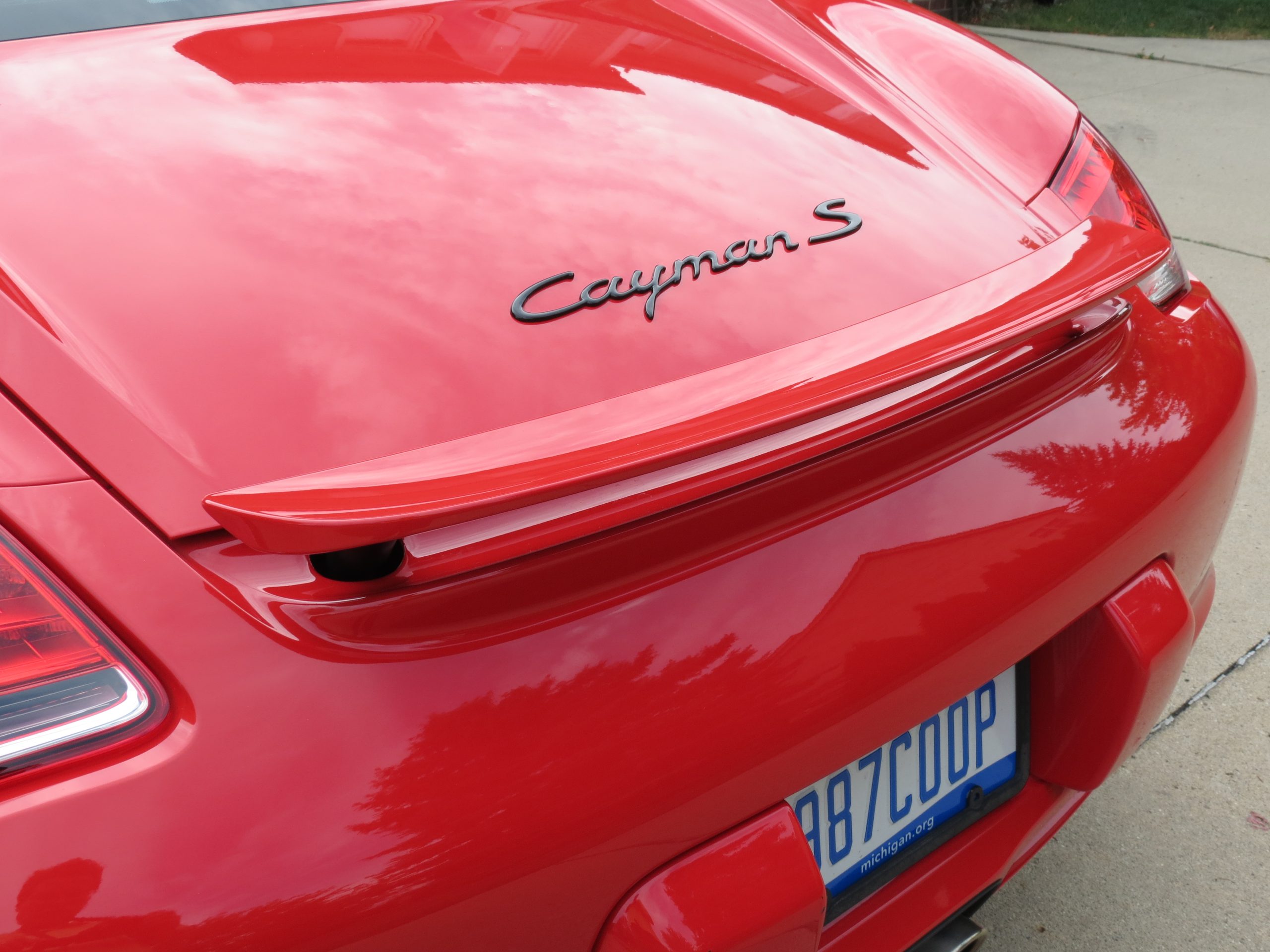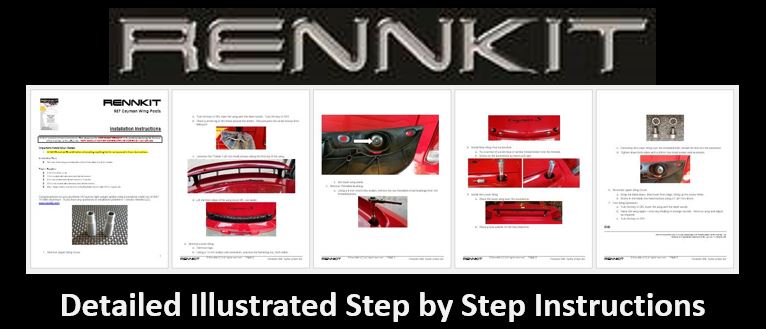 Wing Extenders™ work on a 987 Boxster with Cayman Wing!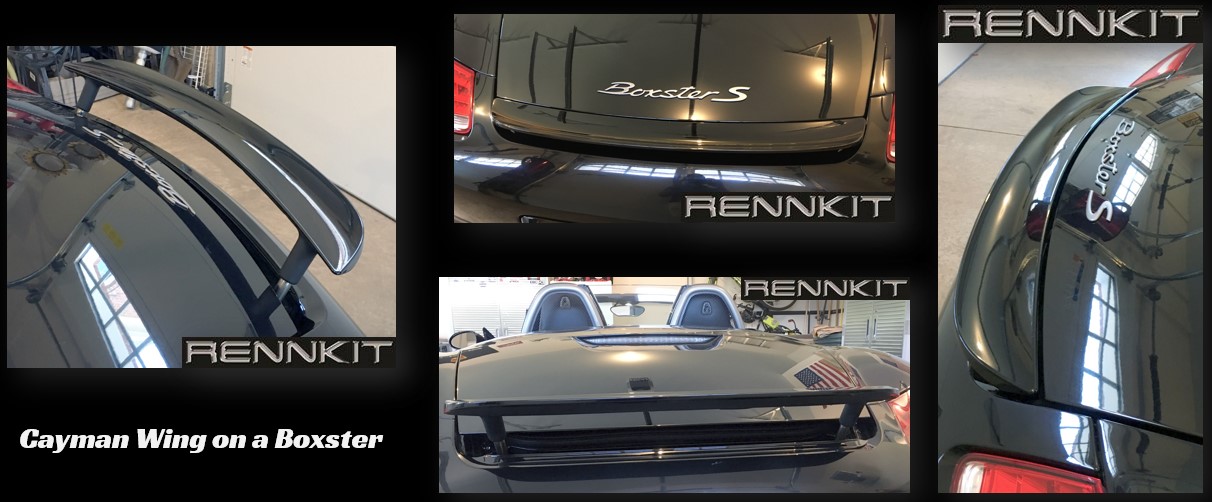 Boxster with Cayman Wing
NOTE:  WING NOT INCLUDED
987 Cayman (or Boxster with Cayman Wing) Wing Extenders™


$149.99
---
BTR-2 "Bluetooth Retrofit™ Kit" for Boxster MK-I
For 986.1 MK I Boxster vehicles through model year 2002. The idea is simple, include EVERYTHING in a kit to make the installation DIY simple and provide functionality of streaming or taking calls via Bluetooth while charging your smart phone.  No cords or chargers – powers up when you turn the key on!  For Gen 1 Boxster factory head units. Perfect for enthusiasts who don't want to add an aftermarket head unit to stream Bluetooth – our kit retains the factory head unit and OEM look.
NOTE:  Does NOT work with the "MOST "fiber optic units, like CDR-23 found in 2003 onward vehicles.  Remote CD player is inoperable.  For CR/CDR 210 head units; this device will not work unless unless there is a factory CD Changer in the front trunk.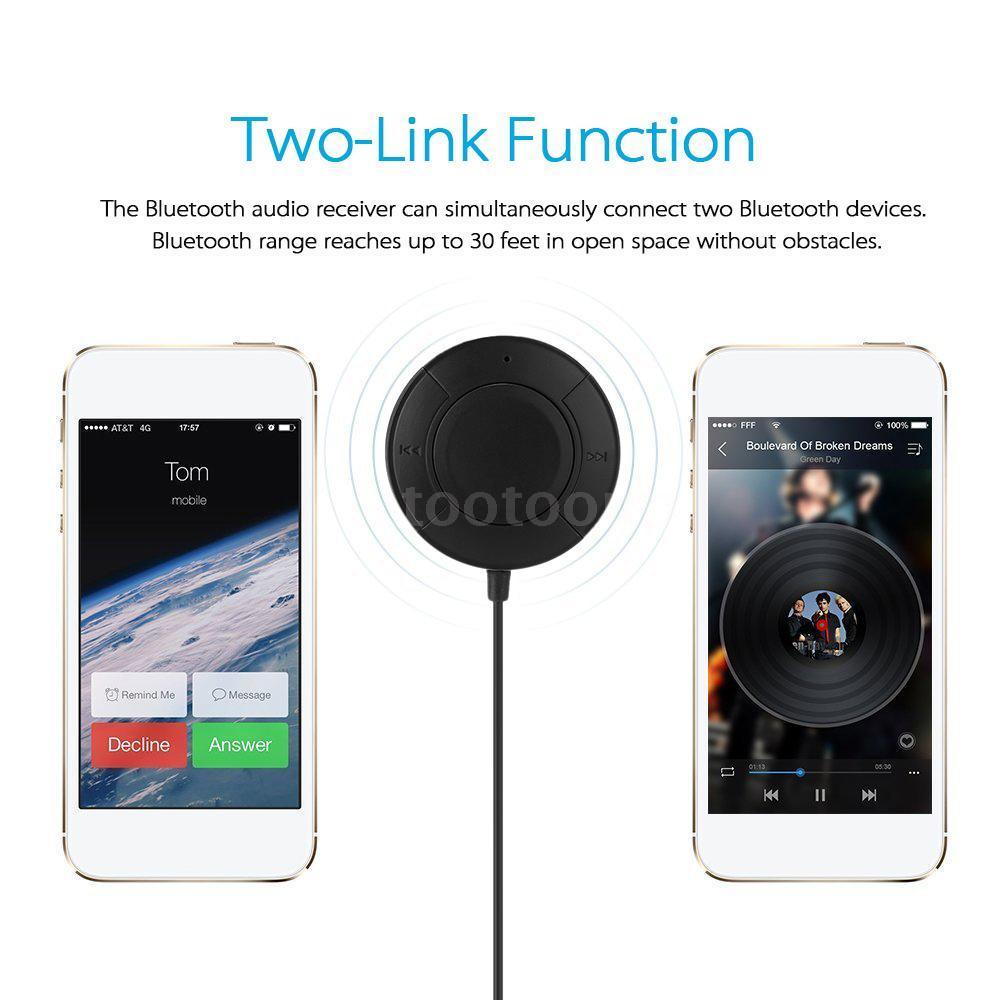 ---
For Porsche/Becker CR-22, CDR-22, CR-220, CDR-220, Becker CDR-210, CR-210 and PCM1 radios with CD Changer
For the following 1997 – 2002 (MK-I) cars:  Porsche Boxster and Boxster S up to 2002
Easy Installation:
Pull out radio head unit with provided removal keys.
Optional:  Remove cubby shelf and drill a hole with supplied stepped drill bit
Route wires behind the console and secure
Connect up 2 power wires to existing wiring with T-taps provided.
Mount BT receiver
DONE!
If there is a remote multi-disc CD player in the frunk, it will be disconnected and unusable.
CLEAR STEP-BY-STEP ILLUSTRATED INSTRUCTIONS EMAILED WITH PURCHASE: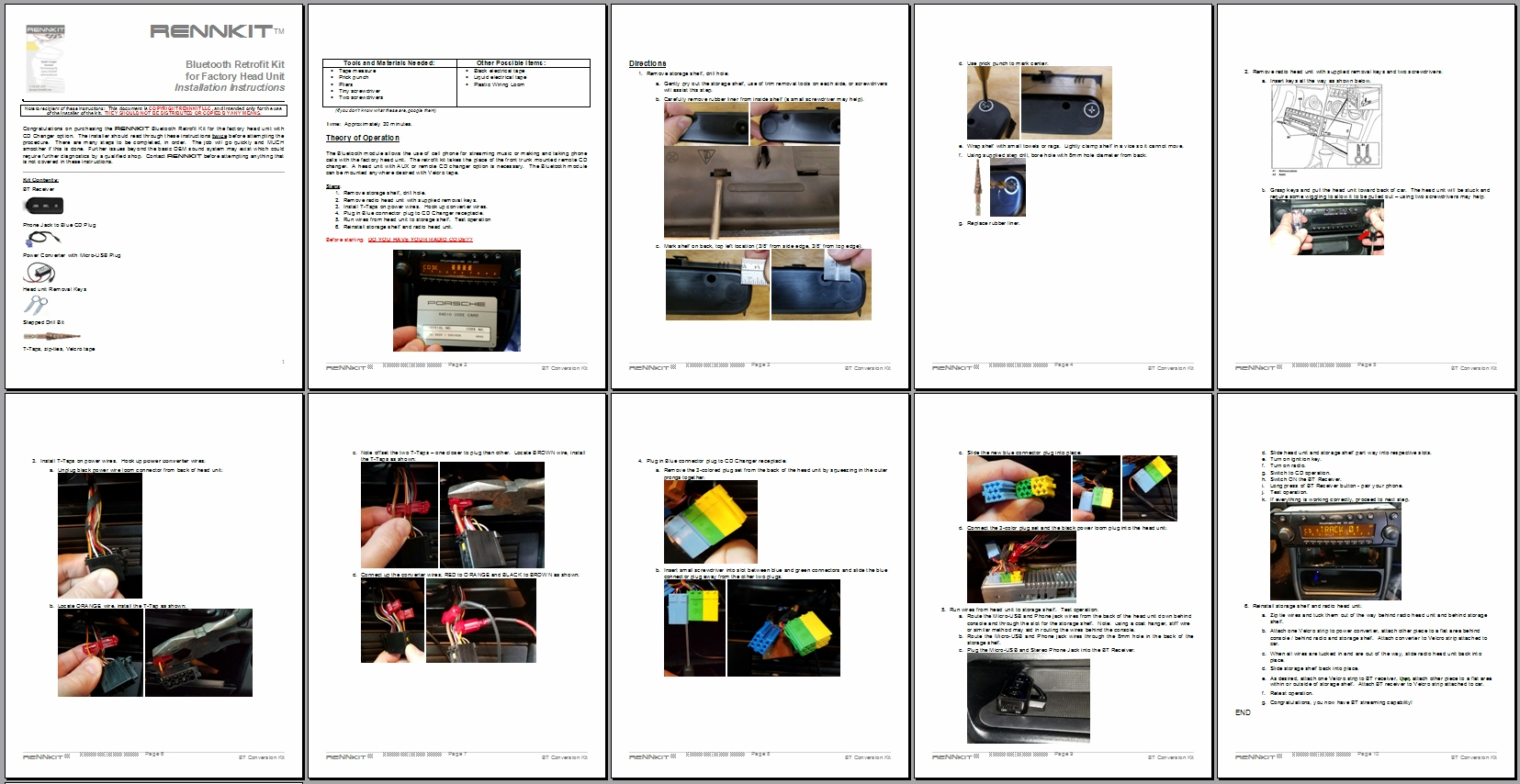 BLUETOOTH 4.0 HANDS-FREE CAR RECEIVER 
LATEST BLUETOOTH TECHNOLOGY
PURE SOUND QUALITY
EASY TO USE 
COMPATIBLE WITH ALL SMART DEVICES
BTR-2 BLUETOOTH-RETROFIT™ KIT
$139

---
Cayman & Boxster Engine Mount Upgrade

The OEM engine mount was designed for ride comfort and is prone to sagging and tearing.  Its empty voids allow for excess engine movement, resulting in sloppy handling, numbed responsiveness and imprecise shifting.  We offer the most effective and easy to install solution for the Porsche Boxster and Cayman.  The durable urethane rubber insert slips in place, preventing premature bushing wear and undesirable engine movement, all while transmitting minimal added noise and vibration.