Patented 997 Turbo eRam Kit™ electric Wing Actuation Set
NO MORE HYDRAULICS!™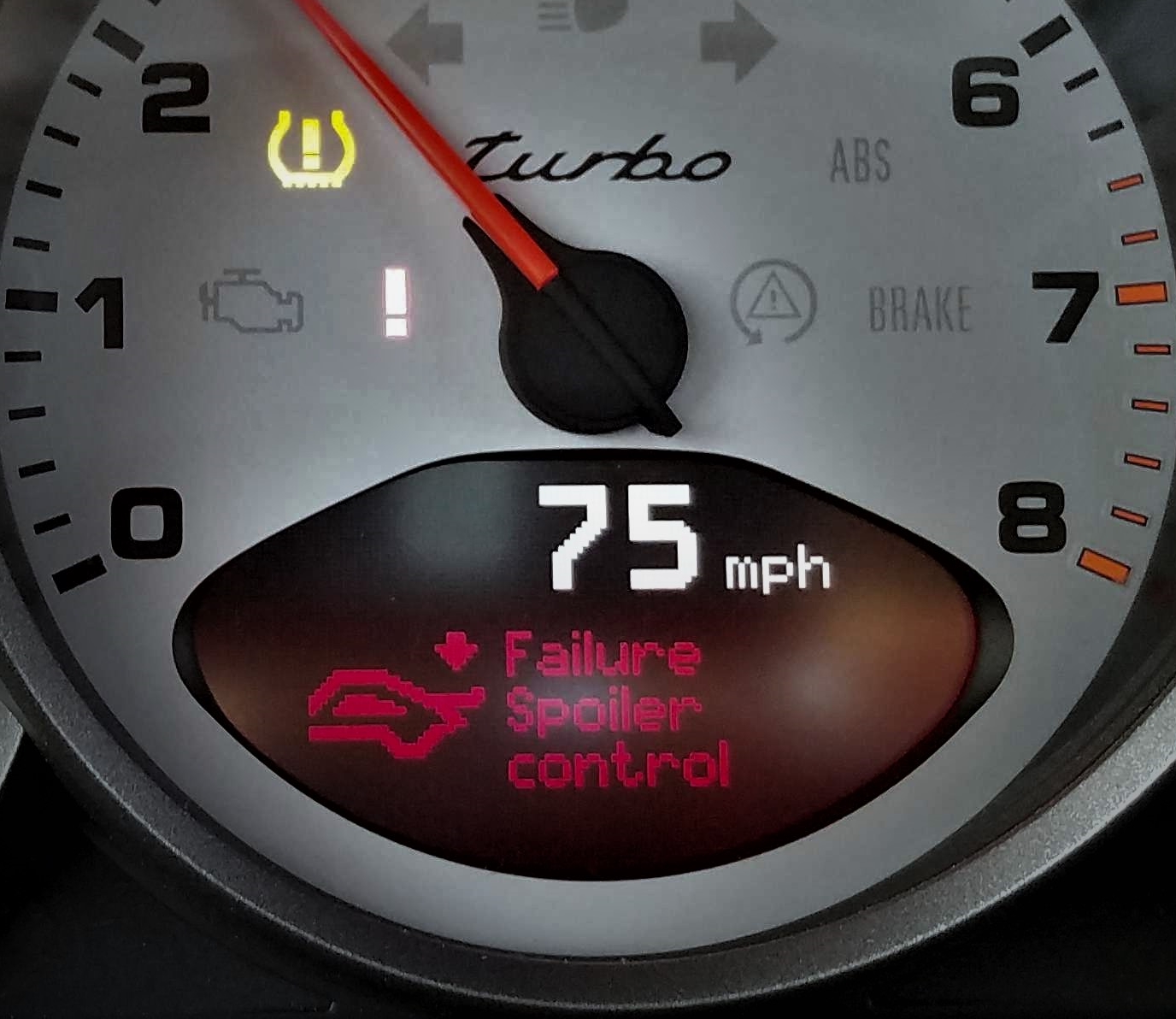 Don't risk Pentosin® Power Steering fluid leaks into your engine bay or down the bumper. Extensively designed and engineered to permanently fix the overly complex and troublesome factory hydraulic mechanism. This is the only permanent economical solution for a fully functional wing! Your dealer wants up to $4000 to replace the troublesome hydraulic mechanism. Our patented 997 Turbo electric eRam Kit™ wing actuation set consists of two pre-assembled electric rams that simply bolt onto the engine lid with absolutely NO modifications. The eRam Kit™ includes a small electronic "MicroModule Device™" that connects to the factory wiring and prevents the dreaded SPOILER WARNING. Nearly plug and play! WORKS EXACTLY LIKE THE FACTORY MECHANISM.  Upgrade from the troublesome and finicky factory hydraulic mechanism to the simpler, yet more robust eRam Kit™ . Available in 4 lengths!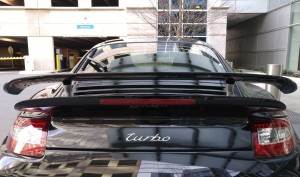 3″ eRam Kit
The patented eRam Kit™ comes with two self contained electric eRams, all fittings, fasteners, electrical connections and the tiny MicroModule Device™ which prevents the spoiler warning.  No cutting, drilling or modification to any part of the car.  Nearly plug and play! Easy installed – about the same skill level as changing brake pads.  Easily maintained – no special tools needed.  Easily modified – for example to exchange for different length rams or to add Dust & Moisture Boots.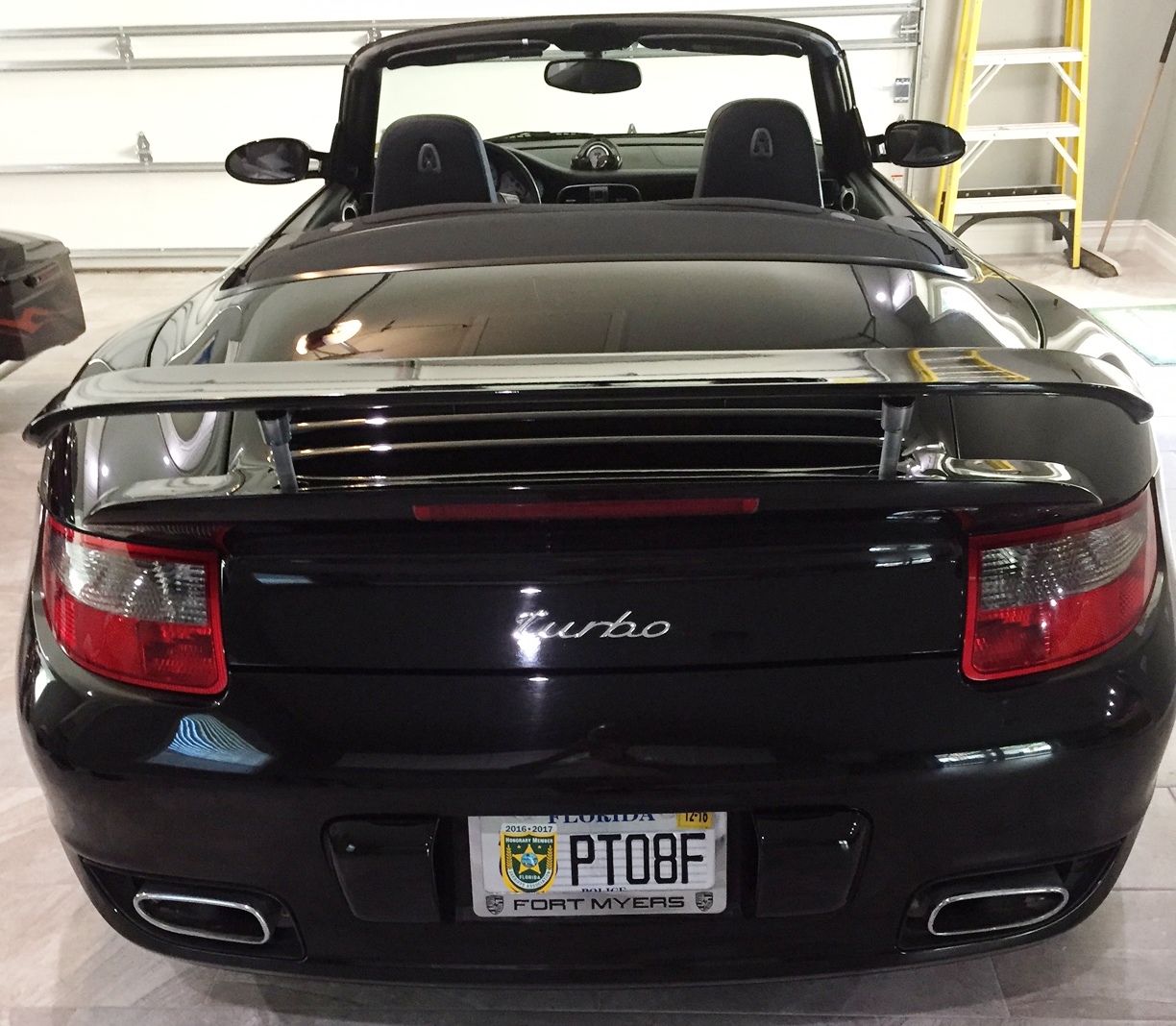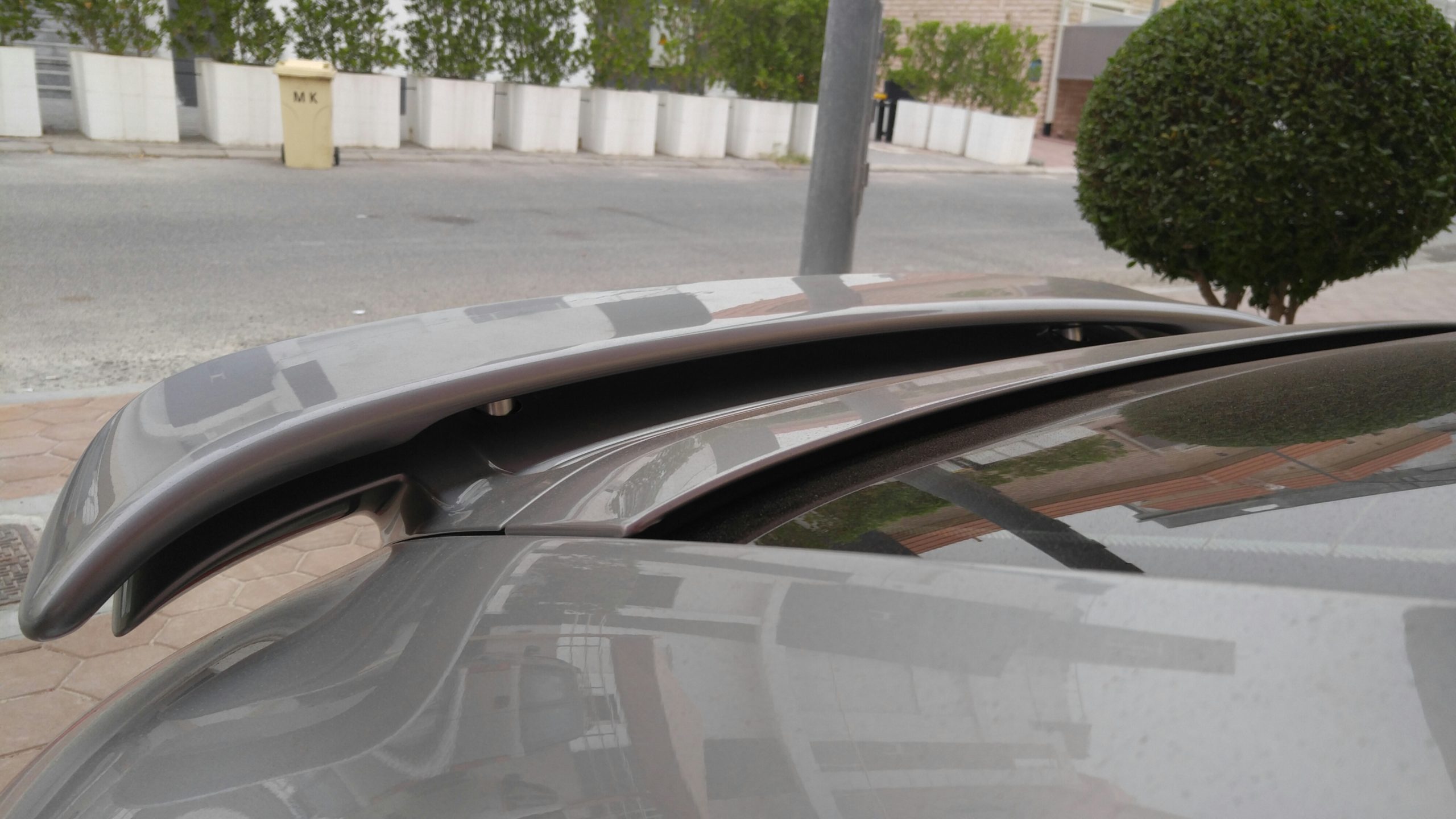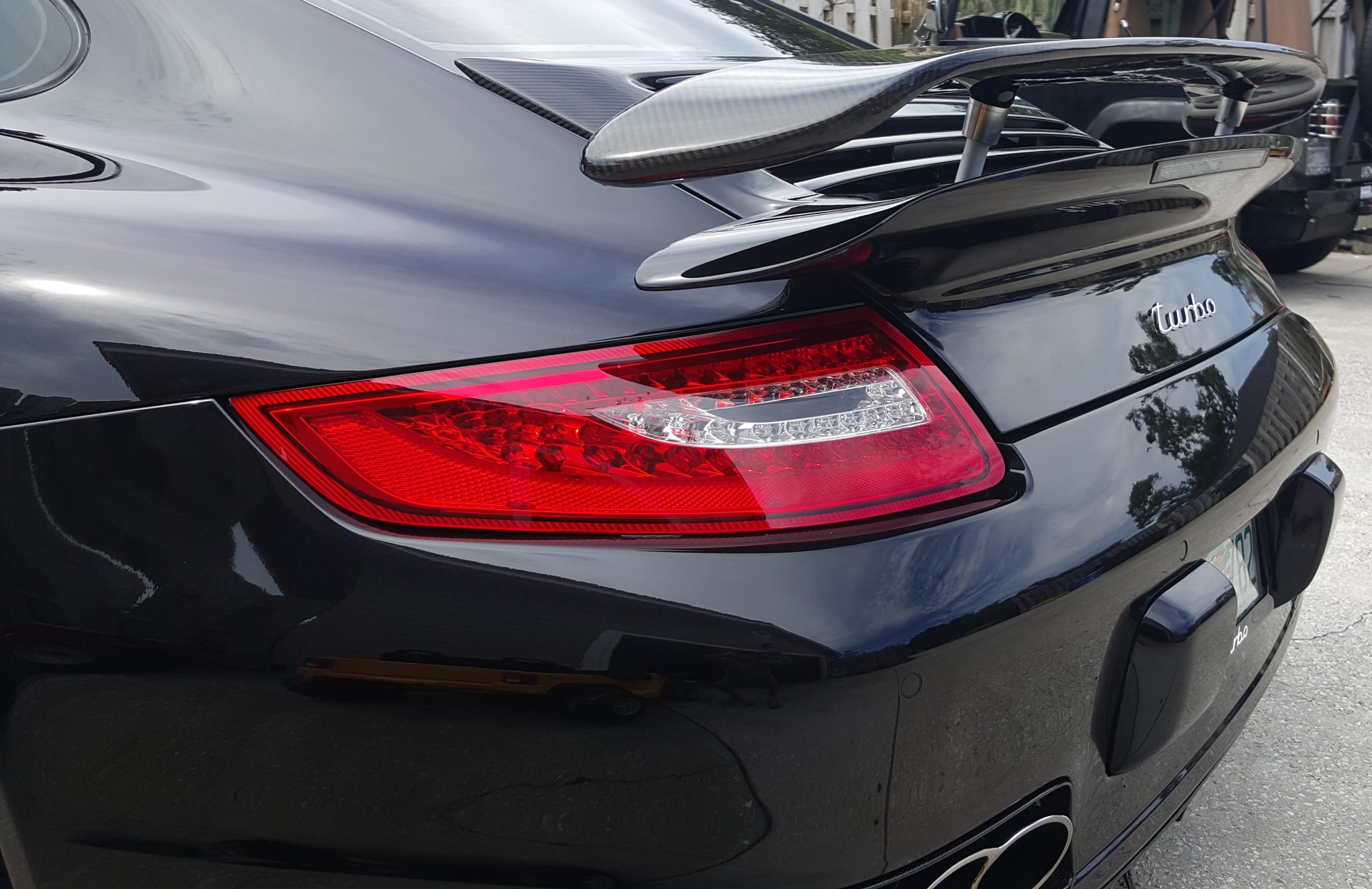 HEAVY DUTY yet light weight electric rams have built-in limit switches on each ram – greatly reduces risk of failure. Functions exactly like the factory mechanism; extends by using the dash switch or once reaching 75 MPH (100 K/h). Retracts with the dash switch, or upon slowing to 37 MPH (5 K/h).
COST EFFECTIVE – The patented eRam Kit™ is far cheaper than a new factory set – and can NEVER leak or fail due to the multiple problems associated with the hydraulic OEM system design, all of which can be reviewed HERE. Installation of the eRam Kit™ takes about 2 hours for anyone with mechanical skills. Most customers install the eRam Kit™ themselves. We have the full installation process documented on video – which is sent after purchase.  No major electrical modifications – the tiny MicroModule Device™ prevents the SPOILER WARNING by communicating with the turbo's computer.
997 Turbo with 3″ Super-Fast eRam Kit™ Installed
One of our suppliers even put a 3″ eRam Kit on their 997 turbo: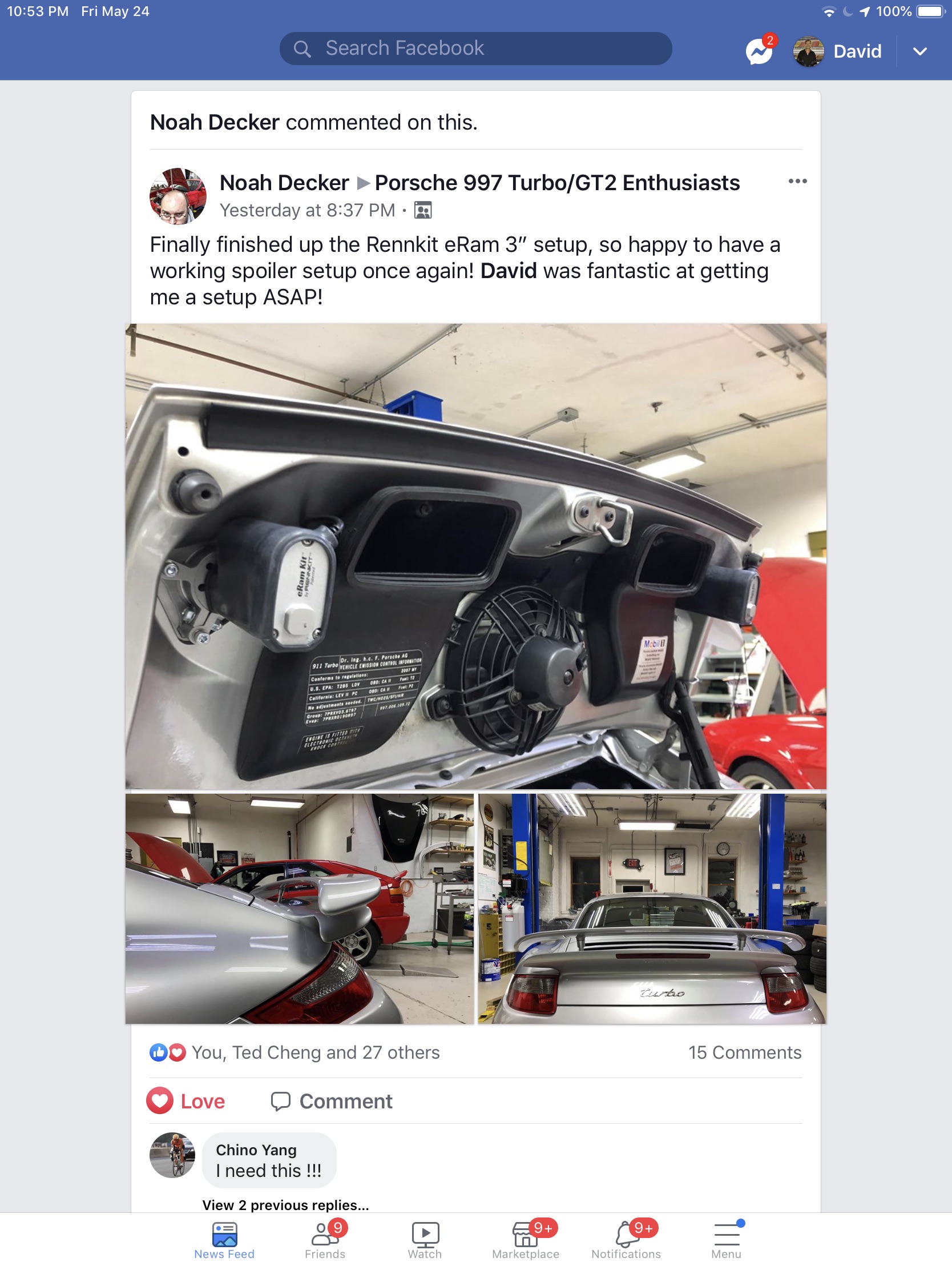 2006 – 2014 997 Turbo / Turbo S eRam Kit™ Choices
The eRam Kit™  comes fully preassembled, all hardware and electrical is included and ready to bolt onto the 997 Turbo deck lid and wire up.  Choose from 4 extension heights, various options and accessories to transform your 997 Turbo:
4 3/4" [119 mm] eRam Kit™
Our flagship eRam Kit™ provides SUPERIOR rear downforce, as the wing is up higher in cleaner air – just like the factory GT2, GT3 and GT4 wings. This provides the best rear wheel down force at higher speeds. This eRam Kit™ raises the wing 4 3/4" [119 mm] above the parked position when deployed.  For the 997 Turbo coupe, that's an additional 3.3" [84 mm] higher than the factory mechanism raised height. Superior aesthetics – you can easily see the wing deploy in the rear view mirror, observers can readily see the raised wing on the street or track.  Most of the owners that track their car opt for this eRam Kit™ version. Note:  Parked wing is 3/4″ [19 mm] above the rear lid ducktail spoiler as shown: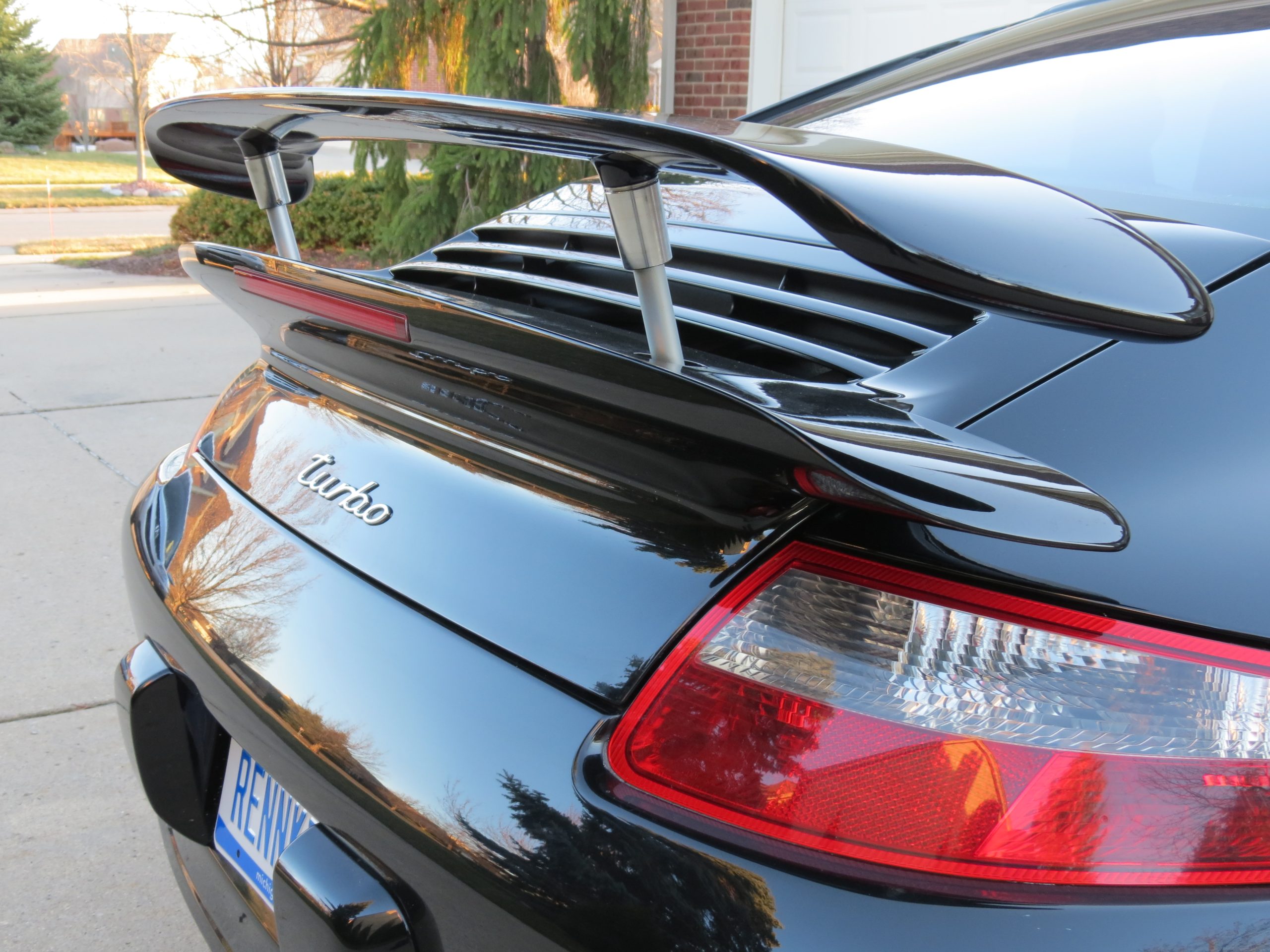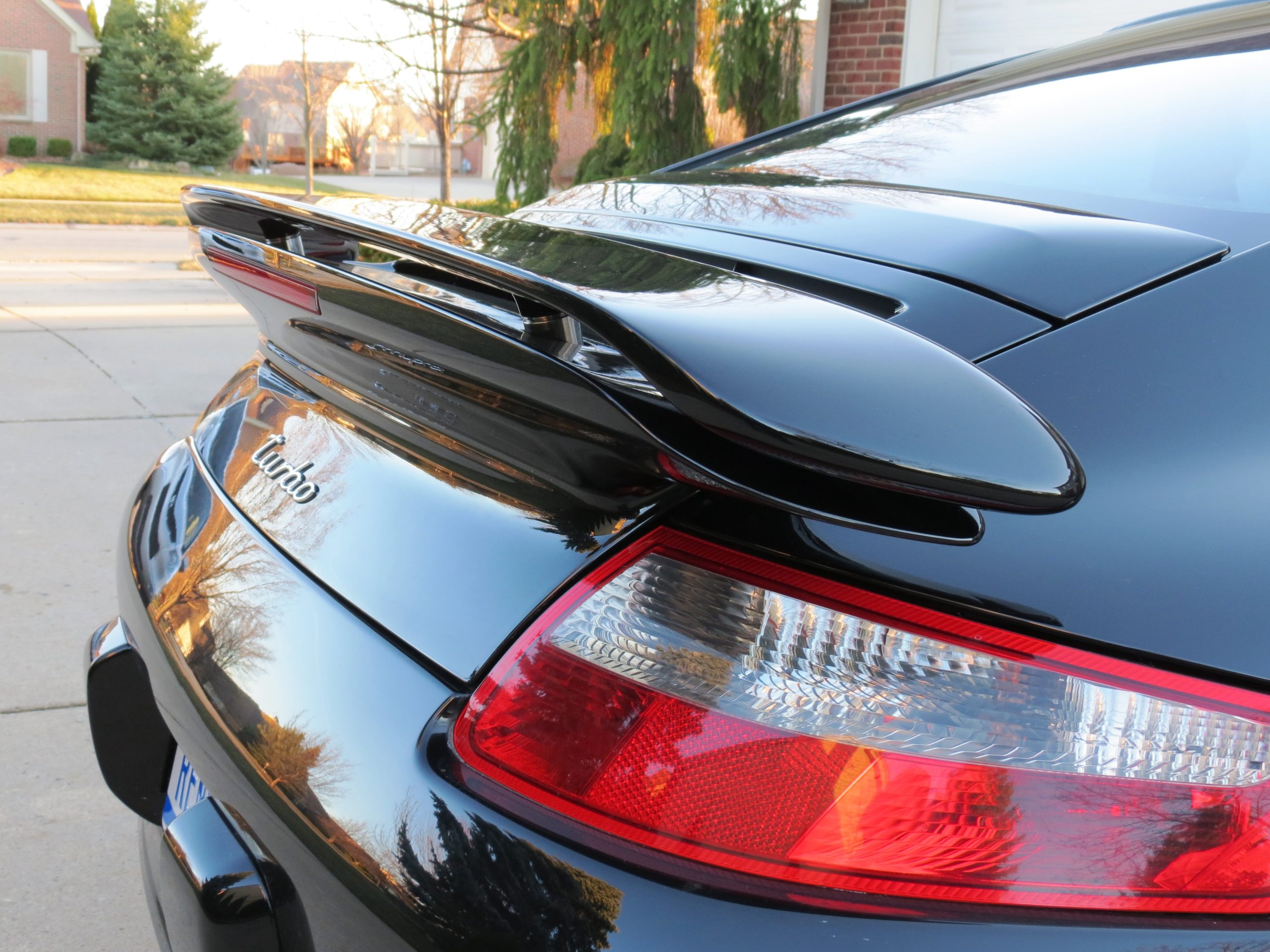 ALL NEW 4 3/4″ [119mm] eRam Kit™  for the 997 Turbo

4" [100 mm] eRam Kit™
"Aggressive yet not excessive".  Provides very good aerodynamic benefit, as the wing is up in cleaner air at speed.  Added benefit to rear wheel down force at higher speed. This eRam Kit™ extends the wing up 4" when deployed – yet sits flush to ducktail when down.  For the 997 Turbo coupe, additional 2.6" [65mm] above factory raised height, for the cabrio 1.4″ [35 mm] higher. Great aesthetics – you can easily see the raised wing in the rear view mirror, observers readily notice your extended wing on the street or track.  When parked, wing is flush to duck tail like factory system.

3" [75 mm] eRam Kit™
Highly recommended – offers improved aero-effect down force and aesthetics compared with stock factory height. On the 997 Turbo coupe the 3″ eRam Kit™ is 1.6" [40 mm] higher than the stock turbo coupe's extended wing.  For the cabrio it's 0.4″ [10mm] higher. This is also the closest eRam Kit™ to the factory raised height for cabriolet models. The perfect choice for those who want to retain more of a stock look – yet appreciate a bolder rear wing statement. When parked, wing is flush to duck tail like factory system.

2" [50 mm] eRam Kit™ (only for 997 Turbo Coupe)
For those who want an economical choice for replacing a dead factory hydraulic mechanism with all of the eRam Kit™ benefits.  Requires fine adjustments during installation. Coupe height is 0.6″ [15mm] taller stock, but cabrio height is  0.6″ [15mm] shorter than factory height and is NOT recommended. When parked, wing is flush to duck tail like factory system.

Options and accessories for the eRam Kit™ can be found

HERE
997 Turbo eRam Kit™ Details
Stop spending time, effort and money on the troublesome factory system. Why risk a hydraulic wing system failure and subsequent leak of corrosive (and flammable) Pentosin® Power Steering fluid in your engine bay or down the back bumper? The original factory hydraulic mechanism can be rebuilt, but can NEVER be prevented from failing or leaking fluid. Fix one part of it, and there are several more parts that will let go.  The patented robust all-electric eRam Kit™ can never leak and eRam Kit™ parts are easily removed with standard tools for servicing or upgrade.  
SIMPLER – MORE ROBUST – LIGHTER – HIGHER – SAFER – MORE DOWNFORCE
The ONLY Patented all-electric turbo wing actuation device.
Comes preassembled with everything needed:  A set of rams and MicroModule Device™ spoiler warning prevention electronics.  Under two hours to remove the old hydraulics and install the new eRam Kit™.
(The pin wrench is highly recommended for the 997 Turbo – but not included – available here:  PURCHASE )
 Robust – self contained rams are designed for desert duty and have a duty cycle equivalent to stroking every 6.5 minutes for 10 years!
Works EXACTLY like the factory system:  Up at 75 MPH, down at 37 MPH, or by using the dash switch to raise and lower.
Available in 4 Heights:  2 inch (similar to the coupe), 3 inch (similar to the cabrio), 4 inch and NEW 4-3/4 inch (maximized downforce at high speed).
Two Deployment Speeds:  Standard & SuperFast Version™ option.  SuperFast Version™ rams are 4 times faster at deploying the wing up or down.  Faster than the factory mechanism!  Great on the track.
Simple Installation – Easily bolts on.  NO MODIFICATIONS to your Turbo (no drilling, machining, filing, etc.)  Remove old hydraulic mechanism, bolt on eRams, attach wing and wire up – it's that simple. Illustrated step by step instructions sent with purchase.  We have a step by step video to guide you through the whole process!
Light Weight – Saves PRECIOUS WEIGHT at the very top and back of the Turbo – 1/3 LIGHTER compared to the OEM hydraulic mechanism.  Reduces center of gravity at the very back of the Turbo!
 Cost Effective – compared to a new OEM system from Porsche®, up to half the cost – yet a much more robust and trouble-free design.
No worries – Two year limited warranty – see bottom of PURCHASE page for details.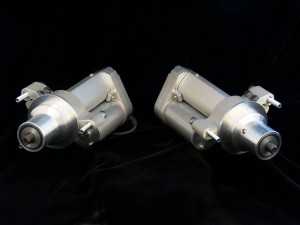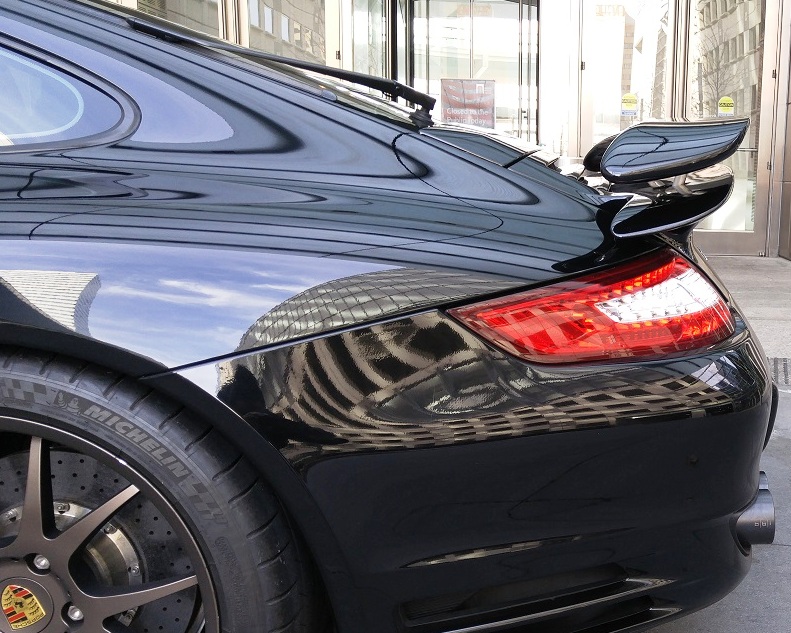 ---
Operation
Wing operation with the eRam Kit™ installed is identical to the factory system; either by using the dash switch or when driving. Automatically deploys the wing up after reaching 75 MPH (120 km/h) and back down once at 37 MPH (60 km/h).  The motor driven rams are designed for harsh environments and are protected from external snow and water with a dual-seal design. Adding the recommended Dust & Moisture Boots  protects the rams from dust, moisture and harsh engine bay conditions.
The Porsche® 997 Turbo owner's manual states that the Turbo should not be driven without proper wing operation – the car's aerodynamics were designed around an operational wing: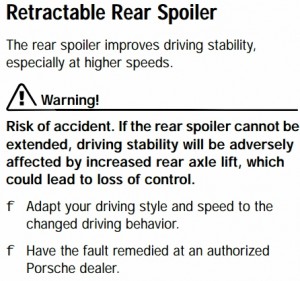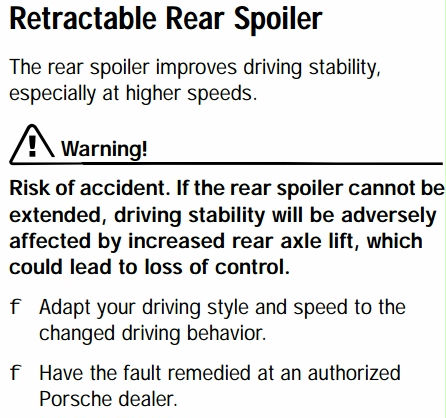 Factory manual describing wing operation  HERE
eRam Kit™ Specifications:
Cycle Time Standard eRam Kit™:  4″ eRam Kit < 11 sec., 3″ eRam Kit < 9 sec., 2″ eRam Kit < 7 sec.
Cycle Time "Super-Fast Version":  4″ eRam Kit < 3 sec., 3″ eRam Kit < 2.5 sec., 2" eRam Kit < 1.7 sec.
Input Voltage:  12VDC
Current:  < 5A at full load
Load Capacity:  Min. 35 lbs. per electric ram
Static Load:  2X Force
Duty Cycle:  Min. 25%
Operating Temp.:  

-13°F to 149°F  [-25°C to 65°C]

Limit Switches:  Built in to each electric ram – user non-adjustable
IP Grade:  IP54
Low Noise:  dB < 45 (A)
Certified:  CE & ROHS
Clamps and flanges – Billet Aluminum 6061 T6
Weight eRam Kit™:  ~6 lb
Calculation of Duty Cycle:
The eRam Kit™ is designed for fairly harsh environmental conditions.  If you used your car as a daily driver 5 days per week, and took 4 trips per day on a highway to cycle the rams 8 times, that equates to 2,000 cycles per year, or on average 0.23 cycles per hr on average.
The eRam Kit™ has a very conservative 25% duty cycle.  Thus, you would be able to safely cycle your wing 300 times per hour.  In effect, there is a 1300:1 safety factor on an already conservative duty cycle.
High Speed Testing
The eRam Kit™ has performed as designed during several high speed track trials over 200 MPH!  Many eRam Kit™ sets have been purchased by owners that track their Turbo.  They prefer the tallest eRam Kit™, as they want the factory look when down, with the benefit of better rear end down-force at the track.  Wing operation is stable with smooth and precise actuation. Quicker lap times were achieved with the 4″ eRam Kit™ installed. Street or track, operation is exactly the same.
---
Options / Accessories / Tools
"SuperFast Version™" option reduces up / down stroke time significantly.  The wing travels up or down faster than factory hydraulic rams.  The 4″ eRam Kit™ actuation time is reduced from 11 seconds to just over 3 seconds! The 3″ ram stroke time is under 3 seconds, while the 2″ ram deployment is under 2 seconds.  Order this option to get SuperFast Version™ eRam Kit™.
Dust & Moisture Boots protect your eRam Kit™ investment.  These are a safeguard for keeping the electric rams dry, dust free and well protected.  They come pre-installed when ordered along with an eRam Kit™. They can also be ordered separately and put on later.
Pin Wrench:  This tool is a must for removing the factory 997 wing from the factory hydraulic rams. The factory used a very strong thread locker.  Engaging the pin through the outer cylinder and grasping the inner slotted element is necessary. Makes the job of removing the wing as easy as possible! Heavy gauge blackened steel finish. Imported from Germany.
MicroModule Device™:  Included with every eRam Kit™, this device can be purchased separately to prevent the spoiler warning on Porsche 996 / 997 Turbos with fixed wing installations.  For 996 / 997 turbos that have the GT2 / GT3 / Aero or after-market integrated wing & engine lid.  Less costly than a new GT2 / GT3 wiring harness!  Stop the spoiler warning for good!
Custom Height eRam Kit™:  An eRam Kit™ lowered or extended height can be adjusted to any bottom or top stop point between 0″ (0mm) and 4″ (102mm).  For example, to keep the exact stock raised height on either a coupe or a cabriolet.  The perfect solution for aftermarket wings with longer attachment bosses on the wing.
---
Aftermarket Airbox or Y-pipes?
Please contact us for fitment info if you have aftermarket boost hoses or airbox (Fabspeed, EVOMS, Turbokraft, etc.), generally these are fine with the eRam Kit™.  The Turbokraft airbox will only accommodate the 3″ or 2″ eRam Kit™.  We have a guideline to help you check, download HERE.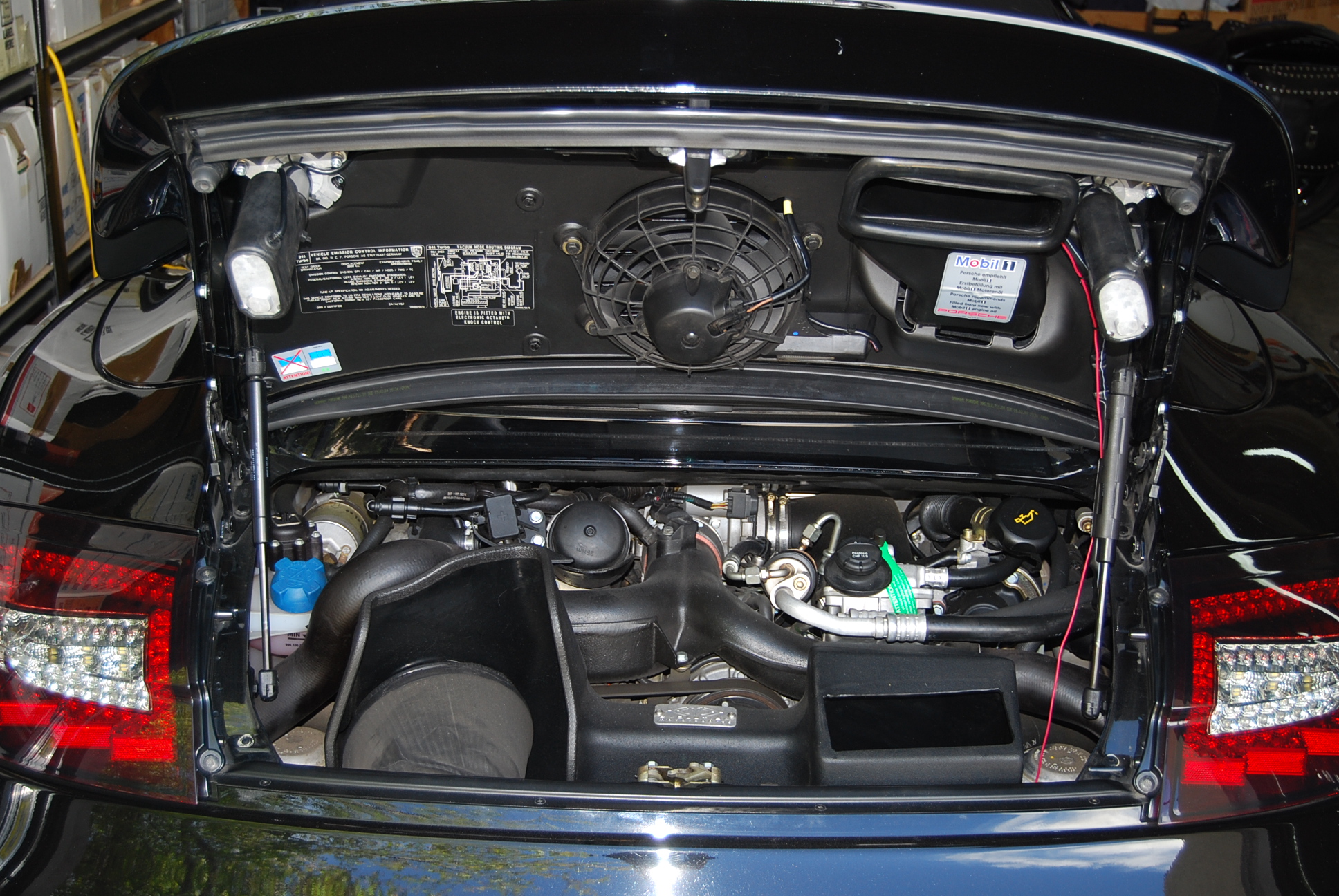 ---
RENNKIT™ PREFERRED INSTALLATION SHOPS:
Rennkit™ has a growing network of PREFERRED SHOPS with the expertise to efficiently install the eRam Kit™:

If you are a Porsche® Specialist Repair Shop and would like to receive information about providing and installing the eRam Kit™ for your 996 / 997 Turbo and Carrera GT customers, let us know!

WARRANTY:  No worries, there is a 24 month limited warranty on all parts, and a money back guarantee for uninstalled eRam Kit™, or other Rennkit products (less nominal restocking fee) – click on PURCHASE and scroll down for details.  (Note; products not produced by Rennkit™ carry a warranty as provided by the suppler.  Contact Rennkit™ for further information.)
---
This site is in no way associated with Porsche Cars North America, Inc.
Porsche is a registered trademark of Dr. Ing. h.c. F. Porsche AG.