Replacement PCM Knobs + Fan/TEMP Button Kit
Set of 2 PCM radio knobs and 2 Fan/TEMP Switches.  Kit comes with set of 2 knobs and 2 switches (Fan and TEMP) as shown above, plus DIY instructions.  Takes under 30 minutes to make your console look NEW again!
For the following models:
* 997 Carrera (all models) – 2005-08
* GT3 with PCM – 2006-08
* Boxster 987 with PCM – 2005-08
* Cayman 987 with PCM – 2006-08
$189.99
Replacement Fan/TEMP Switches
LATEST GENERATION!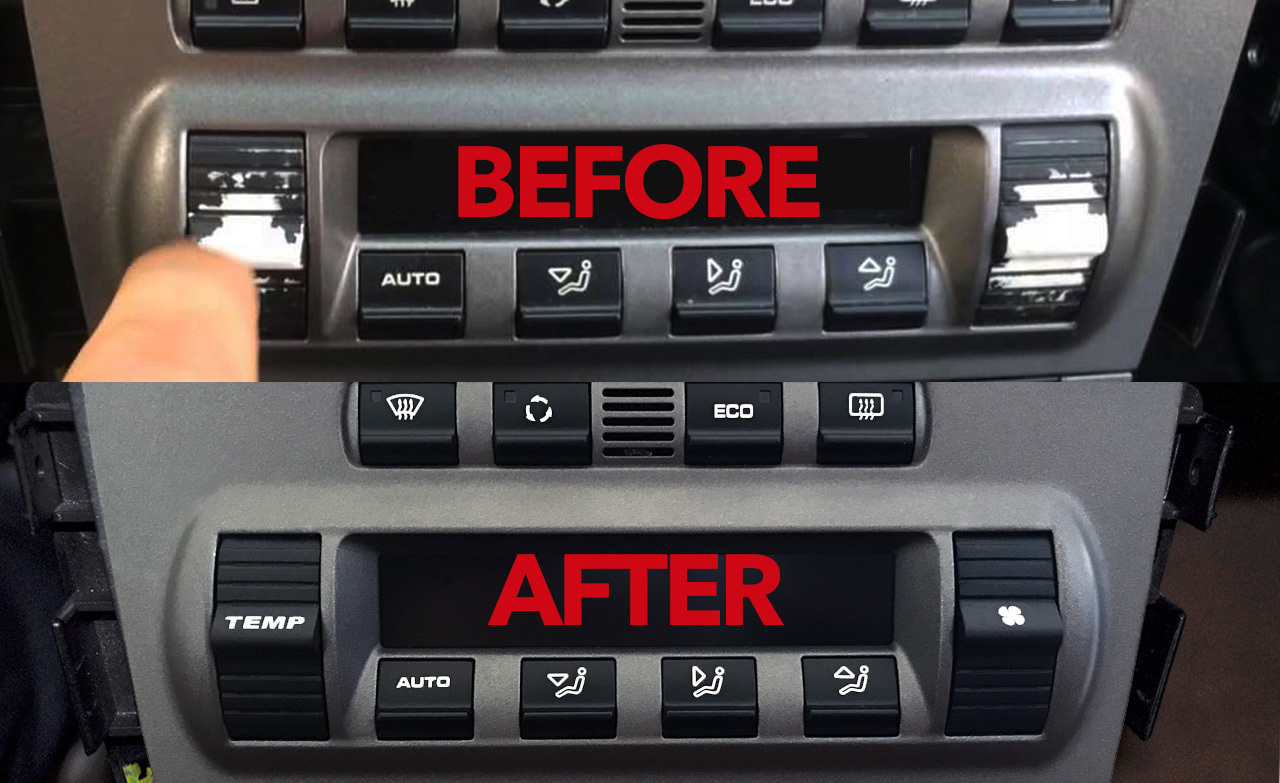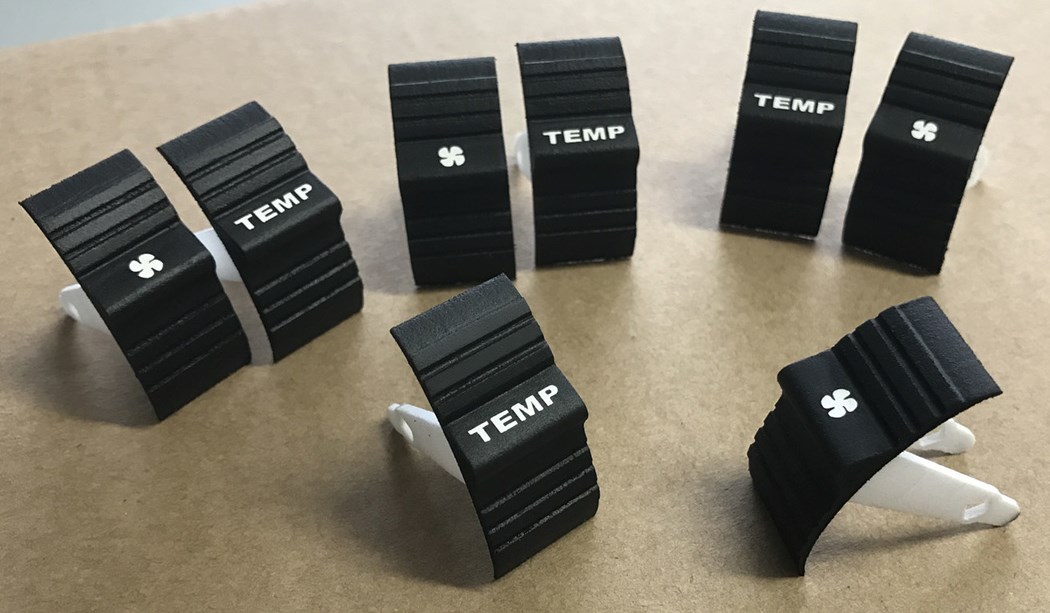 Set of two (2) switches (TEMP & FAN)  Best solution for worn out Fan & Temp switches. Are your AC switches worn out? Bring back a new appearance to your car. Installation takes less than 30 minutes, easily accomplished following detailed instructions. New air conditioning switches – they even light up at night!  For 997, 987 and Cayman models.
$149.99
Replacement Radio Knobs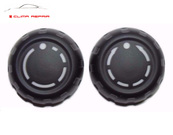 Set of replacement radio knobs for PCM units, comes with the left and right knobs.  Original Porsche Part (OEM)
Fits the following models:
Carrera 997 (all models) – 2005-08
GT3 with PCM – 2006-08
Boxster 987 with PCM – 2005-08
Cayman 987 with PCM – 2006-08
$59.99
Warranted by manufacturer. Ships from Spain – allow extra time. To prevent unauthorized reproductions/copies the standard return policy does not apply to replacement Buttons. Buyer pays for return, shipping expenses not eligible for refund.